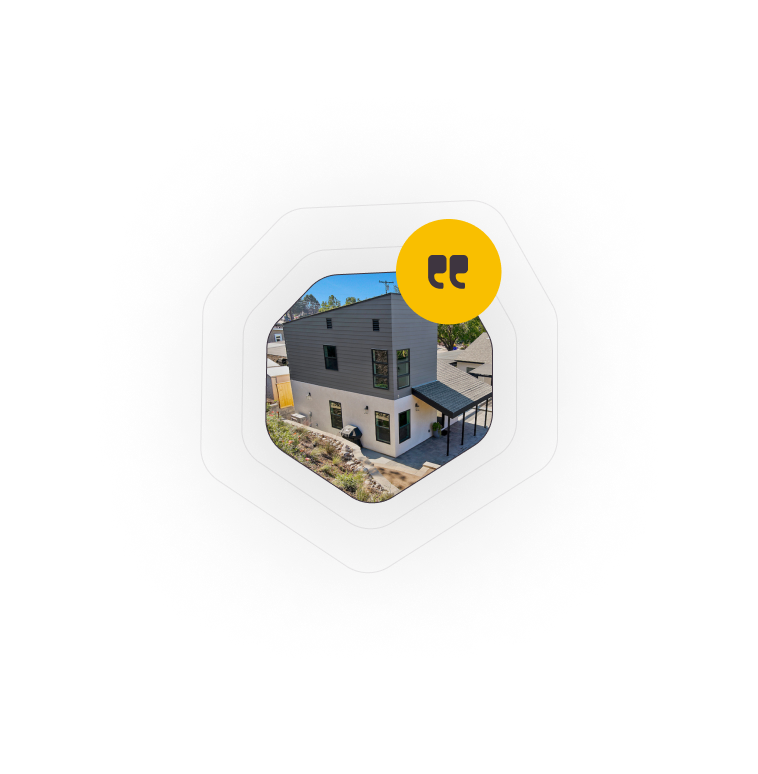 Plans started simple, but then snowballed into a stunning project.
We definitely benefitted from Maxable's connection to local general contractors and ended up using an in-network contractor to complete the project.
Our architect that we were matched with, too, was just great. He communicated well throughout the whole project and advocated for our interests to ensure the design was executed as intended.
The Backstory
This couple has a stunning home in Southern California, but due to the home's modest size and having two kids at home during the pandemic, they found it difficult to carve a space for their remote work.
Not wanting to leave their home for a larger one, they decided the best course of action was to expand their current space with an ADU. That's when they called up Maxable.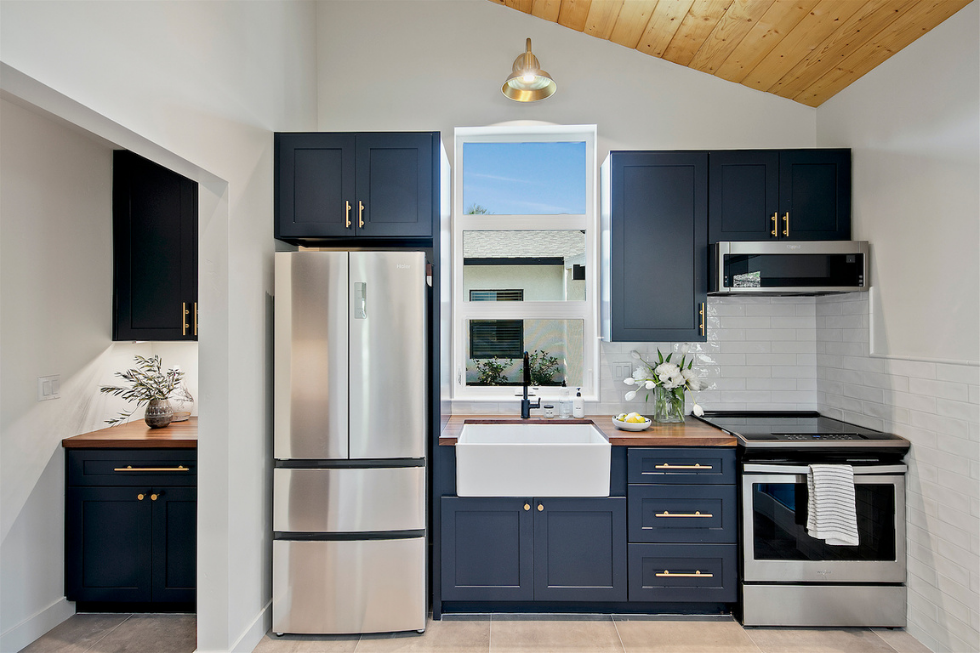 A Tough Situation Transforms into Something Incredible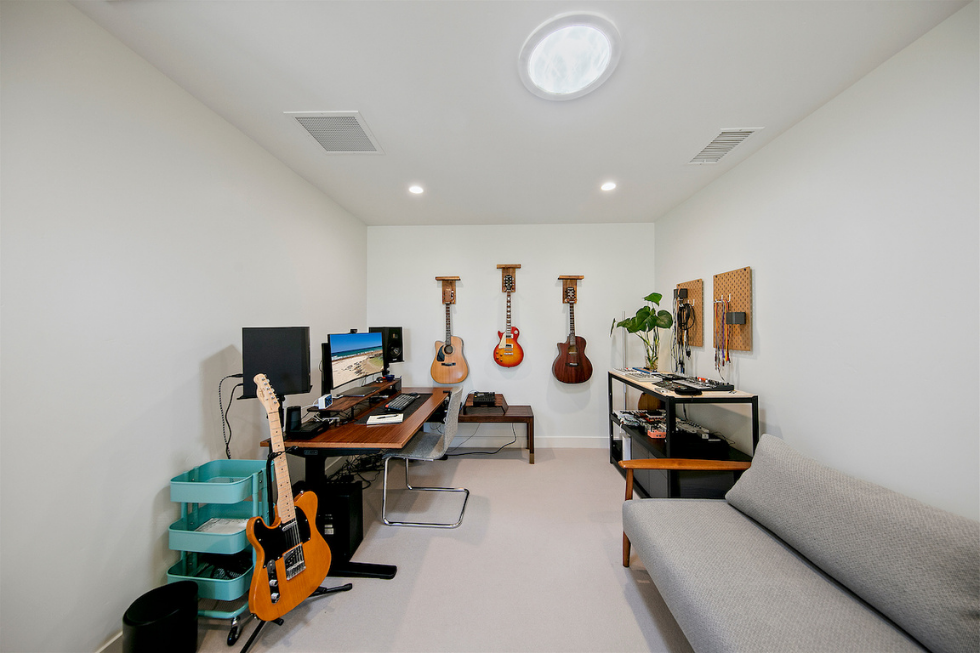 The couple originally liked the idea of converting their garage, especially since it wasn't being used much. Unfortunately, upon further inspection, they found that the concrete slab that the garage rested on was heavily cracked and the current frame was too small to fit everything required in an ADU. To continue with a garage conversion, they would have either had to retrofit the whole structure or tear it all down and start from scratch. Both options would end up costing more than a new build in their backyard.
It's not all bad news though! The homeowners still decided to move forward with the new build option which opened up a slew of new opportunities for them. This also gave their architect full freedom to design a brand new structure with almost no restrictions.
The design began as a simple one-bedroom. The wife has an elderly father that will need assistance in five to ten years, so their architect planned ahead by adding a larger bathroom and a level entrance for accessibility for when he decides to move in.
It doesn't end there! Even though their garage didn't get it's awaited ADU makeover, it still got a complete rebrand. The couple decided to demolish the garage after all and turned it into a recording studio. To replace the garage storage, their architect added a second story to their ADU, making space for a loft to store their belongings, but for now, the couple is using it as a workspace.
The Perfect Multi-Use Space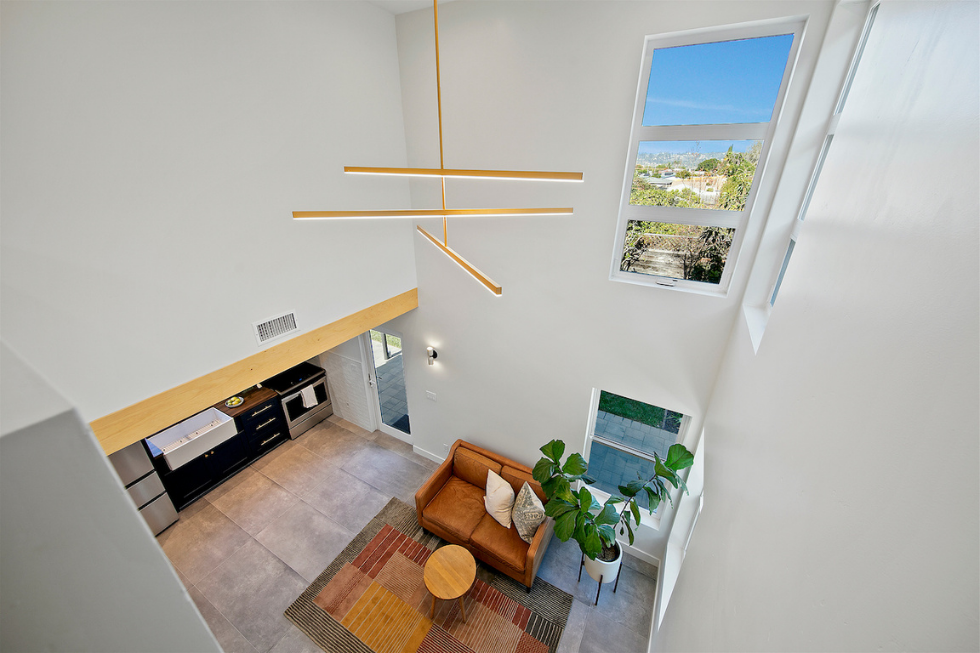 It's incredible to think how a simple plan can snowball into a much larger project that better fits your needs. Their ADU clocks in at 575 sq ft (735 sq ft if you include the loft space.)
As of right now, the couple is using their new ADU as added living space to their existing home. This is definitely a more cost-effective option than uprooting the whole family to move into a larger home. Plus, they have a home ready for an elderly parent or visiting family when the time comes.
Let's break down the costs:
Cost breakdown

$17k Design
$8k Permitting
$250k Construction
$25k Landscape, paving, and upgrades to main house

Total cost of the whole project
The homeowners started working with their architect in August of 2020 and received their permits in March of 2021. Construction began in April 2021 and finally concluded in October of 2021. That's just over a year for the whole project. Not bad considering the magnitude of this project!
Construction by CLS Construction
Plan, hire, and manage your ADU project with Maxable.
At Maxable, we believe that building an ADU should be fun and exciting. You shouldn't have to be the one to deal with confusing obstacles like permitting snafus or ever-changing regulations. We'll be by your side every step of the way and connect you to experienced designers and general contractors in your area to make sure your project goes as smoothly as possible.
Leave the headaches to us! Check your address and see what Maxable can do for your home during a free ADU Planning Call.