Whether it's on the news, on the radio, or over a cup of coffee with friends, we're almost certain you've heard people talking about "accessory dwelling units" or "ADUs." With the 2020 launch of six new California state ADU laws, it's easier than ever to add one of these units to your property. Backyard ADUs are springing up in almost every neighborhood.
But what the heck are they?
What is an Accessory Dwelling Unit (ADU)?
An Accessory Dwelling Unit (ADU) is an additional housing structure built on a property that already has a main home or main structure. You may have heard them referred to as granny flats, casitas, guest houses, or in-law suites. They can be built on a single-family lot or multi-family lot (duplexes count as multi-family).
An ADU has its own entrance, separate from the primary house, as well as a kitchen, bathroom, and living space.
Accessory dwelling units can be rented year-round and add a lot of value to your property. They can be garage conversions, stand-alone units, attic or basement conversions, or be attached to the main house.
ADUs are exceptionally flexible, and most owners find that their use for the unit evolves over the years. The main reason people build ADUs in California is to house a relative, usually a parent but often an adult child. The second most common use is to rent for additional income.
If you're interested in building an ADU on your property, Maxable provides ADU Planning Phone Calls to help get you started. Our team of ADU Agents are ready to connect you to vetted designers and general contractors in your area.
What are the Benefits of an Accessory Dwelling Unit?
Why would you want an ADU? They provide a multitude of benefits, both financial and personal.
Passive Rental Income
You can legally rent your ADU long-term anywhere in California and short term (less than 30 days) in some cities as well. That means extra passive income for you.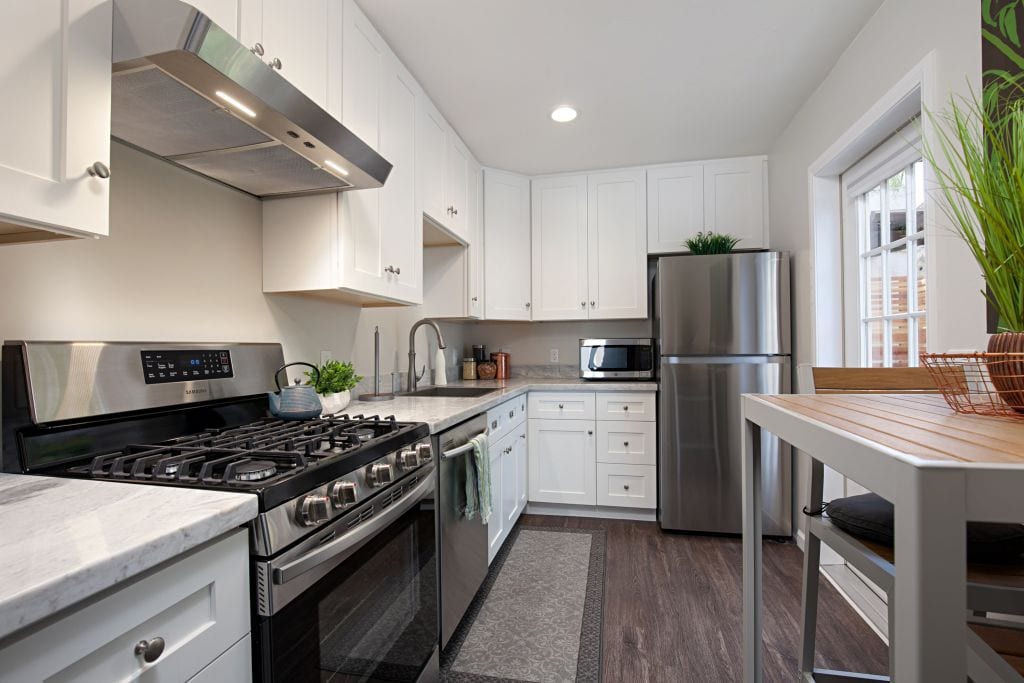 Some homeowners prefer to downsize and live in the ADU so they can rent out the larger main house for an even higher ROI.
Let's look at some numbers. We'll use San Diego as an example.
The average rent for a 1 bedroom apartment in San Diego is about $2,400 for a 870 sq ft unit. Annually, this will bring you $28,800, and even more if you decide to rent out your main house. Rent prices are steadily increasing, which means higher ROI down the road.
San Diego, CA Apartment Rent Ranges
Source and graphic: RentCafe
We highly recommend researching average rental prices in your area to find out how much to charge for your ADU.
Home for Family
If you have aging or ailing family members, it's only natural that you'd want to keep them close to take care of them. The other alternative, a nursing home, isn't always ideal.
Visiting hours at nursing homes can be very limited, conditions are uncertain, and the homes can be extremely pricey.
In San Jose, you can expect to pay up to $600,000 over a 10-year period to house your loved one in a nursing home. That's a big number!
That's why an ADU is such an excellent option if you're in this situation. Not only will you save money, but the ADU will also:
Keep your family close
Allow you to design the ADU with everything your aging family member will need
House a caretaker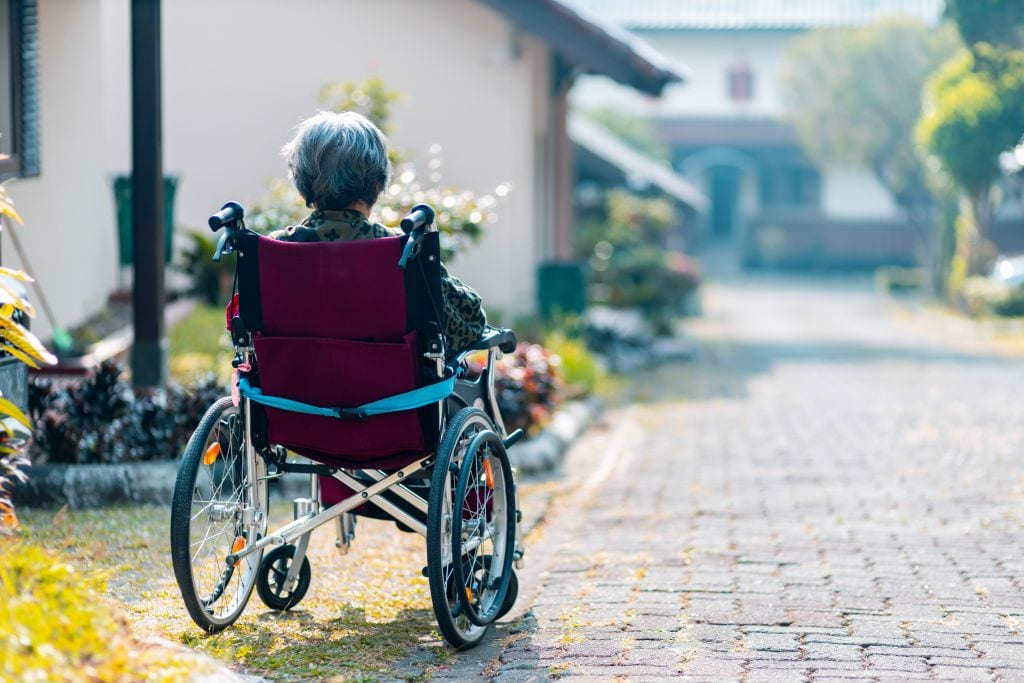 This homeowner built her ADU specifically for her stepmother and added all the amenities she would need to live comfortably while staying close and receiving the care the needs.
How Much Does it Cost to Build an Accessory Dwelling Unit?
This will depend on your region, since labor and material costs vary throughout the state.
One main thing to keep in mind is that building an ADU is going to be vastly different from building a larger main house. Every cubic foot counts since you have to fit so much into a smaller space, which means that the cost per square foot will be a bit higher.
Click your region below to find out how much it'll cost for you:
What's Next?
Before you jump into your project, keep in mind that it can be a long process and you have to fully commit.
Luckily, Maxable can help you the whole way through.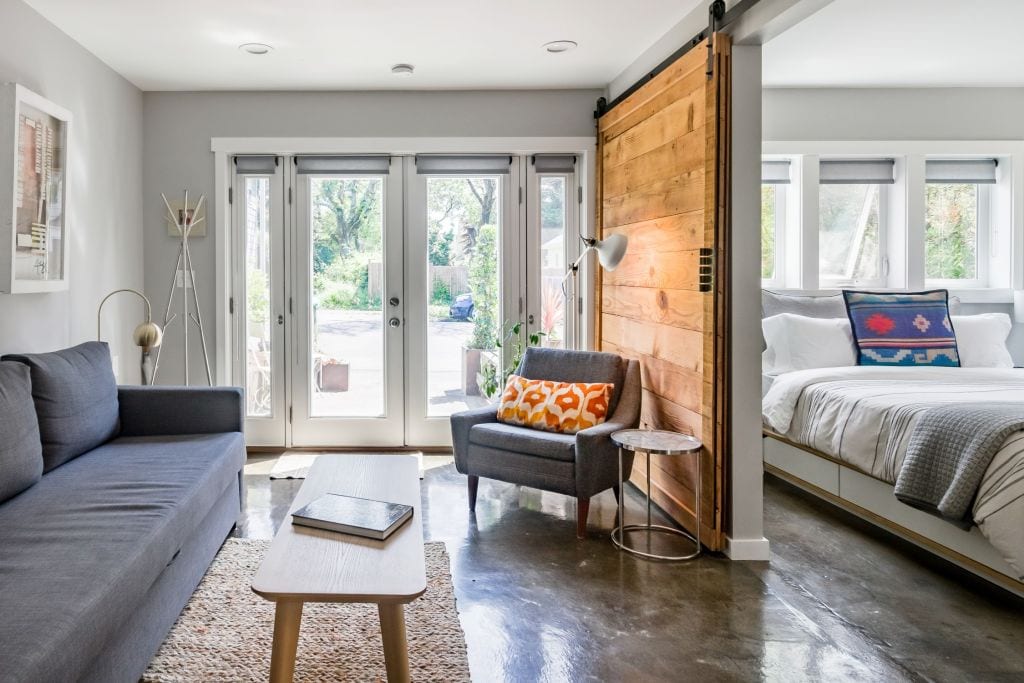 Step 1: Define what it is you want for your ADU
Here are just a few questions you should ask yourself:
What are you using your ADU for?
Who will be living there?
What special amenities do you/they need?
What details are you willing to sacrifice?
How much are you willing to spend?
Which is more important to you, aesthetics or function?
Take note of any other details that are important to your project. Remember, this is YOUR accessory dwelling unit. As long as you follow state and local regulations, you can design it any way you like. You have full reign over what to include in your ADU and it's important to voice those desires to your ADU expert, which leads us to the next step.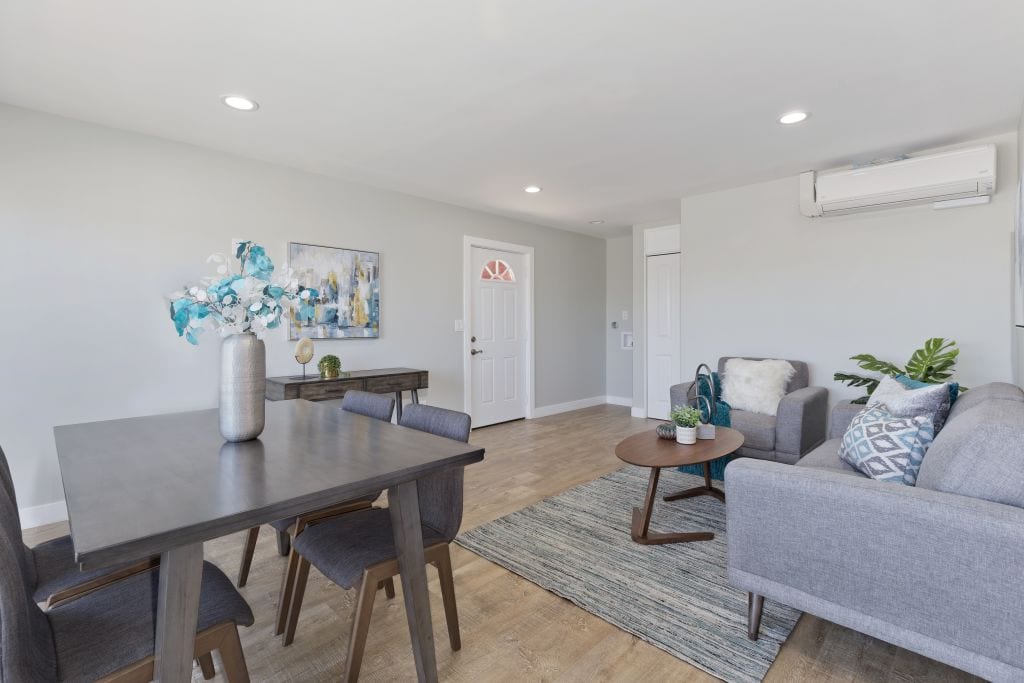 Step 2: Book an ADU Planning Call
Share your ideas and vision with one of our ADU Agents. Based on our findings, we will match you to vetted designers and general contractors in your area.
All of Maxable's design and construction partners have been heavily vetted by our team for experience, reliability, skills, and a great track record to ensure we're connecting our clients with only the best ADU professionals in the industry. You can see part of our vetting process here.
Our network includes options for all projects from budget friendly to high end luxury providers. Click here to tell us a bit about your project and schedule a call.
Step 3: Work with your professionals
Once you've put together your team of ADU professionals, they'll draft your design, submit it to the city for approval, and you can get your building permits!
This can be daunting, but remember that the Maxable team is with you every step of the way when you choose professionals from our network.
Our team of designers know the ADU regulations backwards and forwards, so should they run into any trouble with your city when submitting your plans, they'll know what to do.