Anytime a home is built, it's important to make sure that it accommodates its target occupant market.
This might mean including a certain number of bedrooms and bathrooms for families of various sizes. It could include designing a specific layout to keep young kids' bedrooms close by or eliminating stairs to accommodate an older occupant. The list goes on. After all, everyone should feel like their home was built with them in mind!
Well, the same logic applies when designing an accessible ADU for people with disabilities. They will have specific needs and accommodations that need to be met in order to live easily, safely, and comfortably.
When you're ready to start designing, let Maxable match you to vetted designers and contractors with experience designing accessible ADUs in your area. To get connected, sign up for our monthly webinar hosted by Maxable's very own CEO!
Now, let's explore some important ADU design considerations for people with disabilities.
Understanding Accessibility Needs
The first step is to consider your potential tenant and their unique needs. How well do you know them?
For example, are you building housing for an older resident? Someone who is blind? A person who uses a wheelchair or walker? Somebody who needs a service dog or other animal?
These are all important questions to have answers to before launching into designing your accessible ADU, as they will likely impact many of the design choices you make.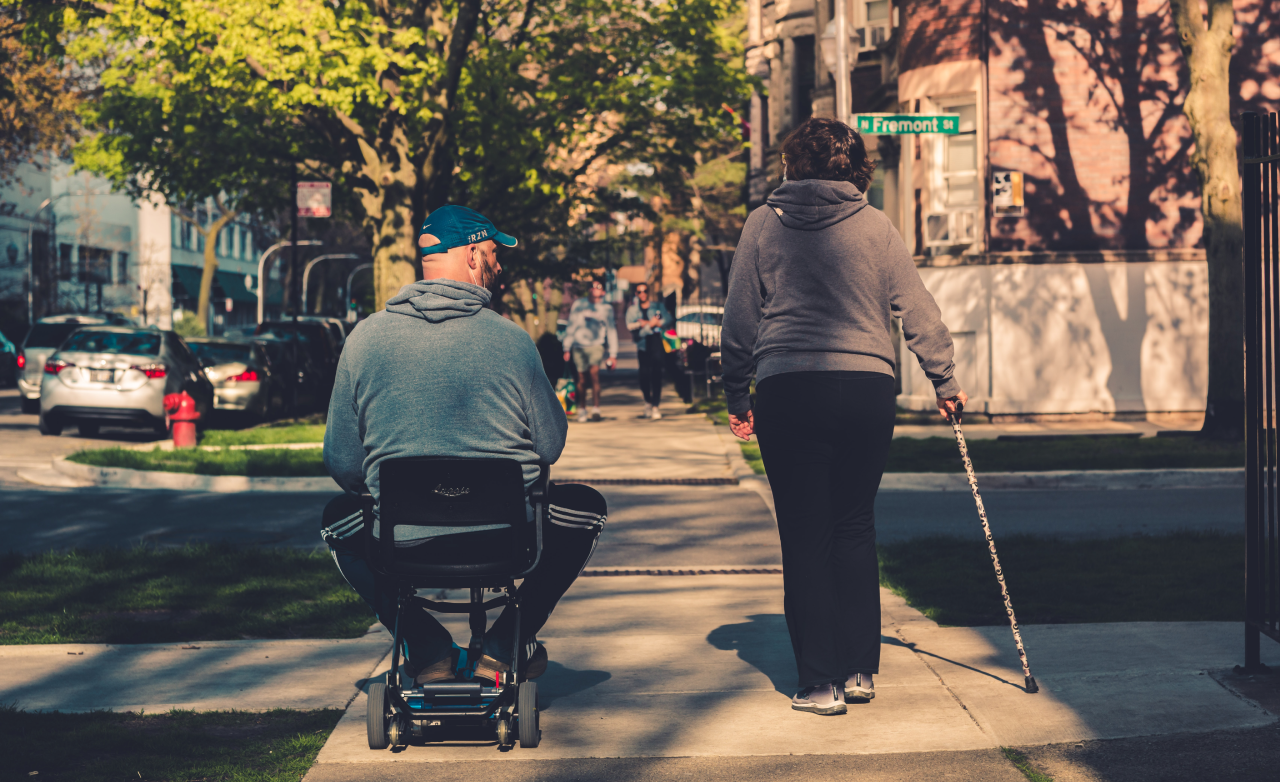 Exterior ADU Design Considerations for Tenants with Disabilities
Let's start with the exterior design of the ADU and some design considerations to make for tenants with disabilities.
If the occupant is older and/or uses a wheelchair or walker, you may want to install either low or no-threshold entryways. Doing so provides ease of mobility for anyone in a wheelchair and prevents tripping hazards for those without them. The same is true for the interior of the ADU, as well.
A ramp leading to the front entrance is also a must whenever a tenant has a wheelchair or walker. Stairs are simply not practical for them. Or if the occupant is older or blind, stairs might be challenging for them to navigate safely.
Similarly, create disability-friendly walkways. This means avoiding things like stepping stones or gravel that can be easily tripped over or difficult to traverse. Instead, opt for poured concrete. No risk there! Keep pathways straight and wide for easy navigating
Also, lining the walkway with lights or other markers that are highly visible will be helpful for tenants with limited visibility.
Interior ADU Design Considerations for Tenants with Disabilities
Moving to the inside of your accessible ADU, this is where some of the most critical design considerations come into play.
Floor Plan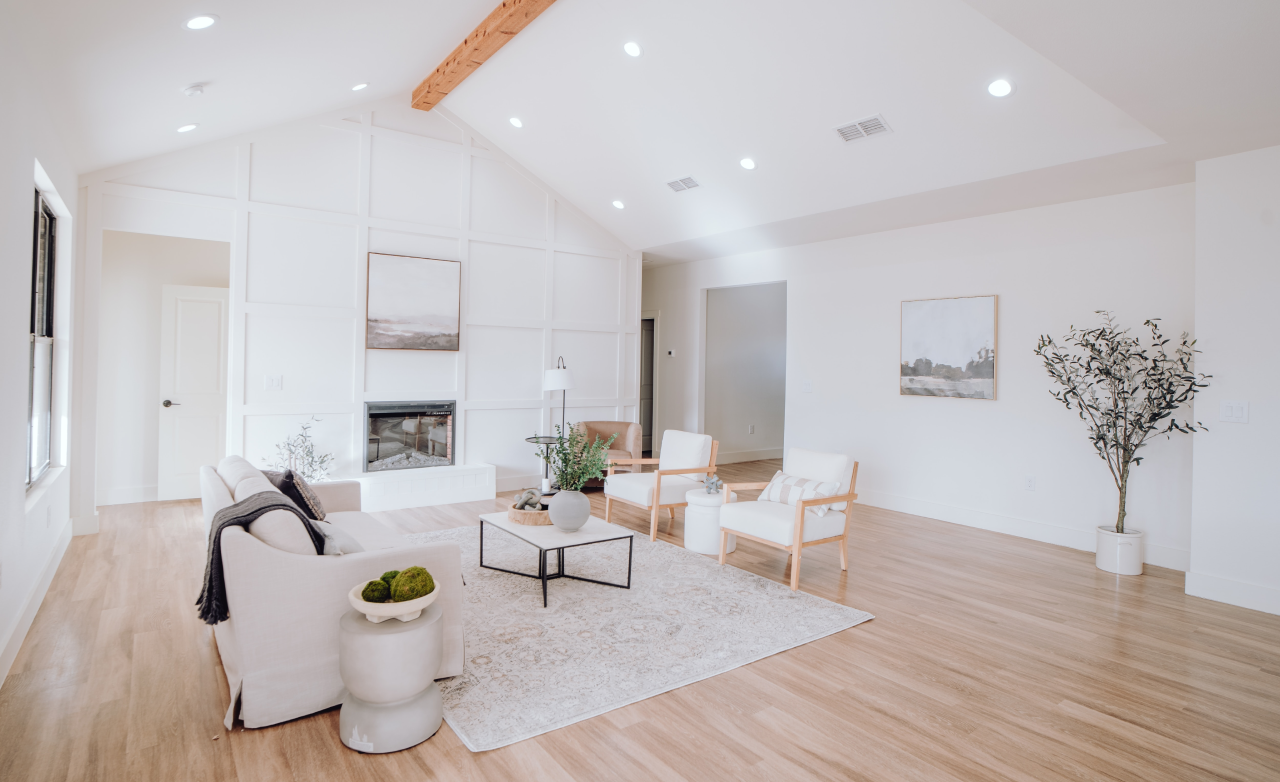 First, an open floor plan is always best. It's easier for tenants with disabilities to move around safely without challenging twists, turns, or an abundance of obstacles. This is true for a variety of tenants with disabilities, such as those with wheelchairs and walkers or those who are blind.
And an extra perk? Open floor plans make ADUs with tighter footprints feel extra bright and roomy inside! It's quite a desirable feature in general, so there's really nothing to lose!
Doorways and Hallways
Speaking of roomy, keep all doorways and hallways extra wide; 32 inches wide is recommended. Narrow or even regular-sized doorways can be difficult or even impossible for anyone with a wheelchair or walker to get through.
Home Technology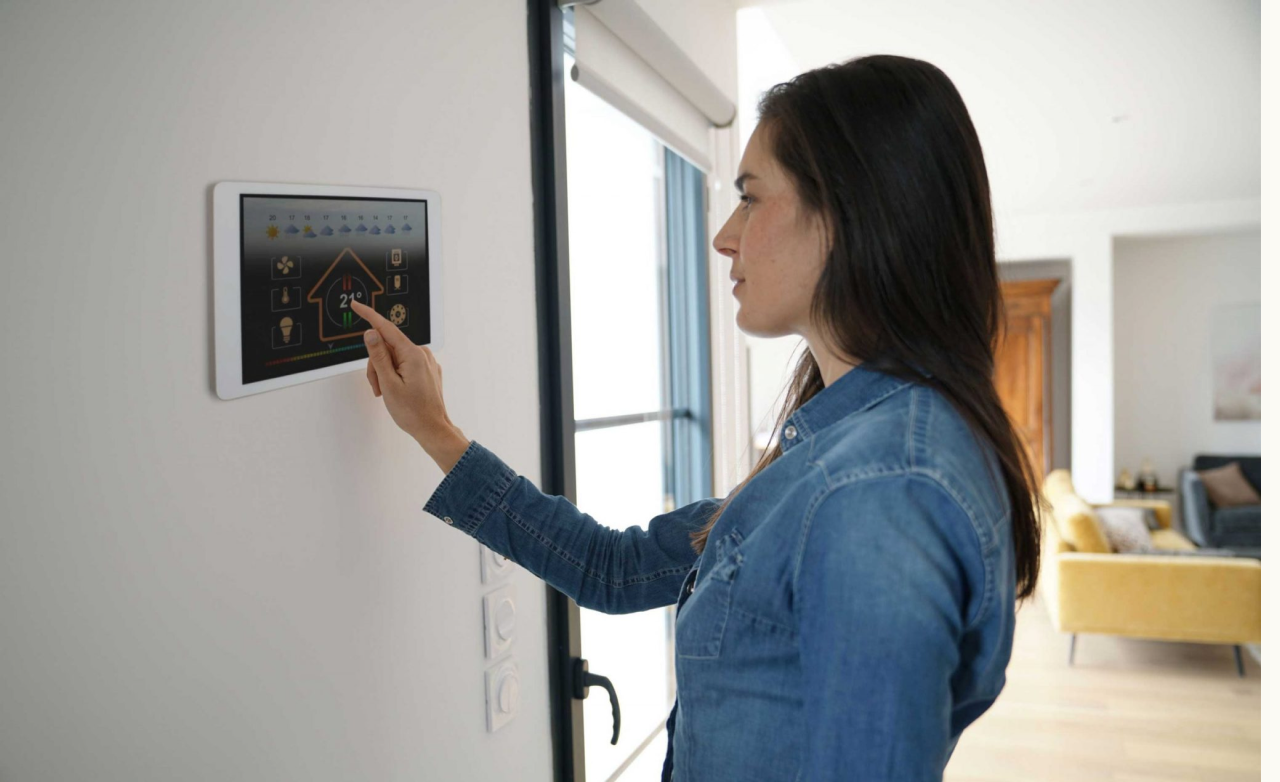 If you're building an accessible ADU for an older tenant, one golden rule is to avoid unfamiliar or complicated technology. Many homeowners are tempted to incorporate features like smart thermostats and or high-tech refrigerators, but it's important to first discuss these things with your elderly family member to make sure they are comfortable using them.
While tech can be great for accessibility purposes in a lot of cases, we've found that some older tenants struggle to get the hang of using them, which can lead to more trouble than ease. Maxable client, Janie, ran into this problem when she moved her elderly mother-in-law into her attached ADU. Just something to keep in mind!
On the other hand, things like motion sensor lights and voice-activated features will be useful for tenants that are visually impaired or have difficulty with mobility.
Kitchen
Now for the kitchen. For anyone who is strictly wheelchair-bound, it's also a good idea to install low countertops throughout the ADU (e.g., kitchen and bathrooms) so they can easily go about their daily functions (e.g., cooking).
Another small but important design feature to include in the kitchen — and throughout the ADU — would be lever handles for an easier grip on objects. Opening and closing cabinets, drawers, and doors without them can sometimes be challenging, especially if an elderly resident has arthritis.
For tenants that are hearing impaired, it's recommended to install a fire alarm that has a strobe light and emits a louder alarm sound than what is standard. The louder alarm will produce vibrations that the tenant can feel in the event they don't notice the lights. Safety first!
Floors
As for flooring considerations, we recommend avoiding carpet or rugs for tenants with wheelchairs or walkers. They are a lot harder to move across than a hardwood floor or similar alternative. Plus, carpet or rugs can catch on wheelchairs or walkers, which is dangerous. And if the occupant has a service animal, carpet can get messy, too.
Instead, select slip-resistant and low-maintenance flooring options, such as tile, vinyl, or laminate. Not only is it safe, but it can also be stylish!
Bathroom
Let's move on to the bathroom. In addition to the low countertops we mentioned earlier, be sure to install grab bars and/or a chair in the shower. Showers can be tricky and nerve-wracking to tackle for older residents or those with a disability. These modifications can make it much safer for them and provide an ease of mind.
And circling back to thresholds, consider installing a no-threshold shower, too. In fact, they can be a good idea for really any age group to prevent tripping or slipping injuries.
Lastly, don't forget about including safety and emergency preparedness features inside the ADU. For example, backup power options for tenants who require medical equipment can be of the utmost importance.
Plan, hire, and manage your accessible ADU project with Maxable.
Although designing your ADU should be one of the most fun and exciting aspects of the entire process, it's also one of the most important; it requires a great deal of consideration, thought, and planning.
That being said, you should never feel like you have to tackle it all by yourself! At Maxable, we're dedicated to connecting you with expert guidance and support during the entire process.
When you sign up for our monthly webinar hosted by Maxable's CEO, we'll recommend experienced ADU designers and contractors in your area who are worthy of taking on your project and doing it justice.
We hope to see you there!