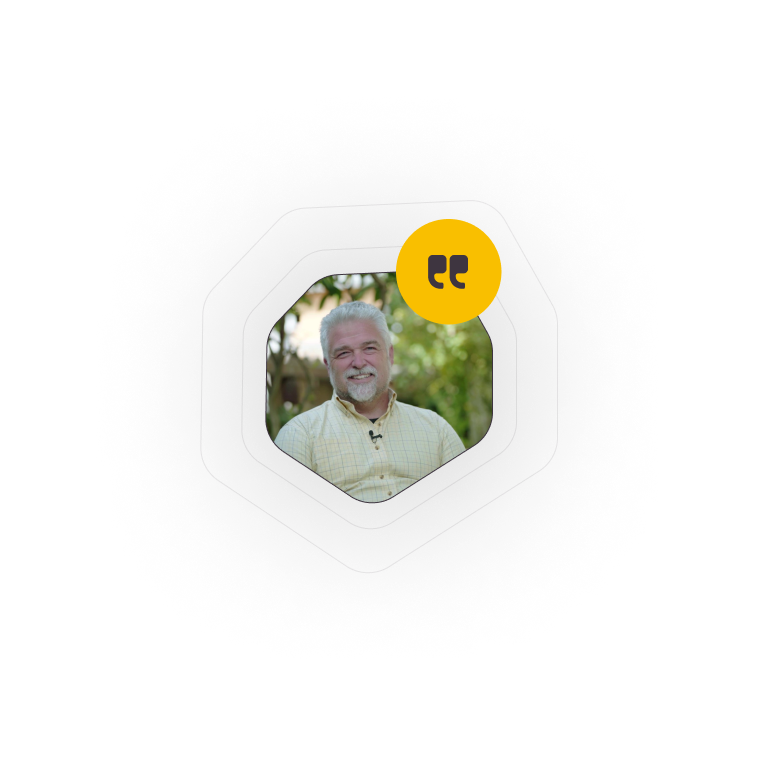 José's garage has seen a lot of transformations over the years, but he and his family decided it was time to reach its final form.
"The process from beginning to end, from design, all the way to final construction is a process that requires a lot of focus and energy even while you have your day job, but the whole process was exciting. Even with all the ups and downs, it was all worthwhile because, in the end, it's so amazing when we can establish a relationship with the tenant. The pleasure my whole family gets from helping someone by providing housing is super important and I think it totally paid off.
It's exactly what we wanted. The design worked out really well and it actually improved our backyard immensely."
The Backstory
They always had big dreams for their small garage but were hesitant to get the ball rolling since they had no idea where to start. Luckily, their longtime friend, Todd Jersey, just so happens to be an excellent ADU architect. Thus began the process of building a beautiful sustainable home for their new tenant.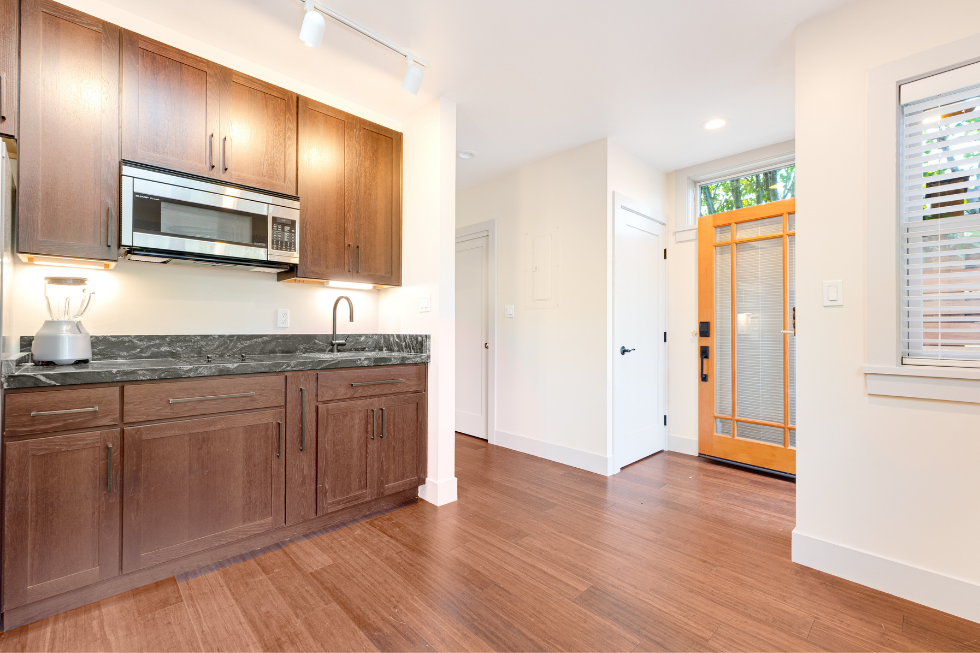 Beautiful and Sustainable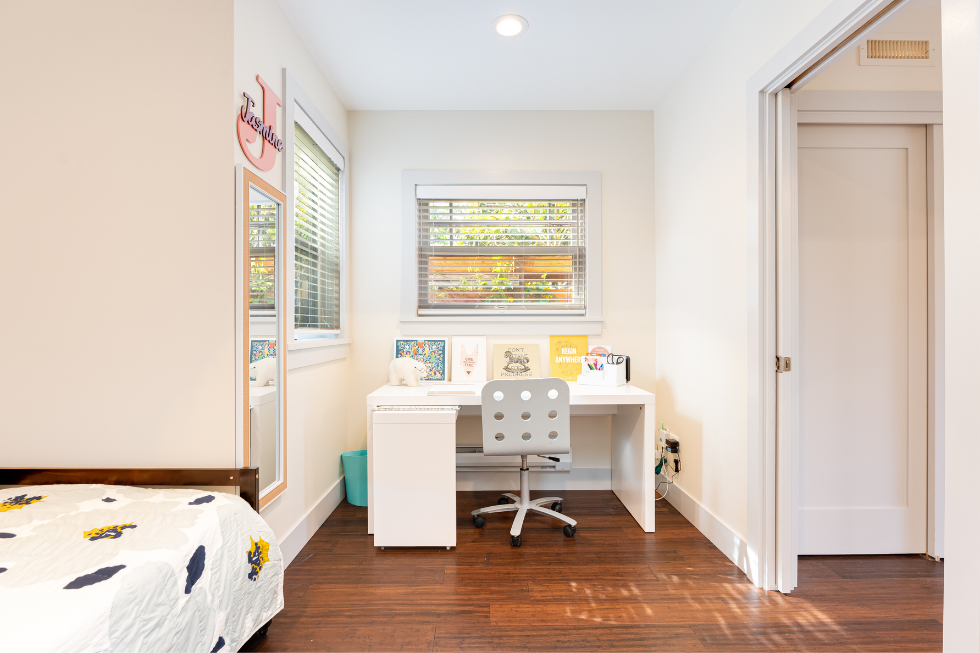 José and Todd began by examining the garage and determining the layout of the space. Thanks to Todd's extensive knowledge of ADU regulations, he took advantage of a rule that allowed a 150 sq ft expansion to allow for an entryway without having to comply with four-foot setbacks for expanding the garage.
The extra space made a world of a difference. Todd also incorporated a lot of neat tricks to make the unit as sustainable as possible. He began by adding a heat recovery ventilator. This creates a sort of envelope that is so high-performing that it needs almost no heat or air conditioning for Berkeley's climate. It makes the home much more comfortable than a standard-built building. To top it all off, he made sure to add extra insulation and mini baseboard heaters.
The baseboards themselves are not enough to heat the whole unit, but the system as a whole is extremely efficient, and it just so happens that the baseboard heaters are inexpensive and controllable. So you get more control, better comfort, and you're spending much less for energy at about the same price as a conventional building. – Todd Jersey
Clever Privacy Hacks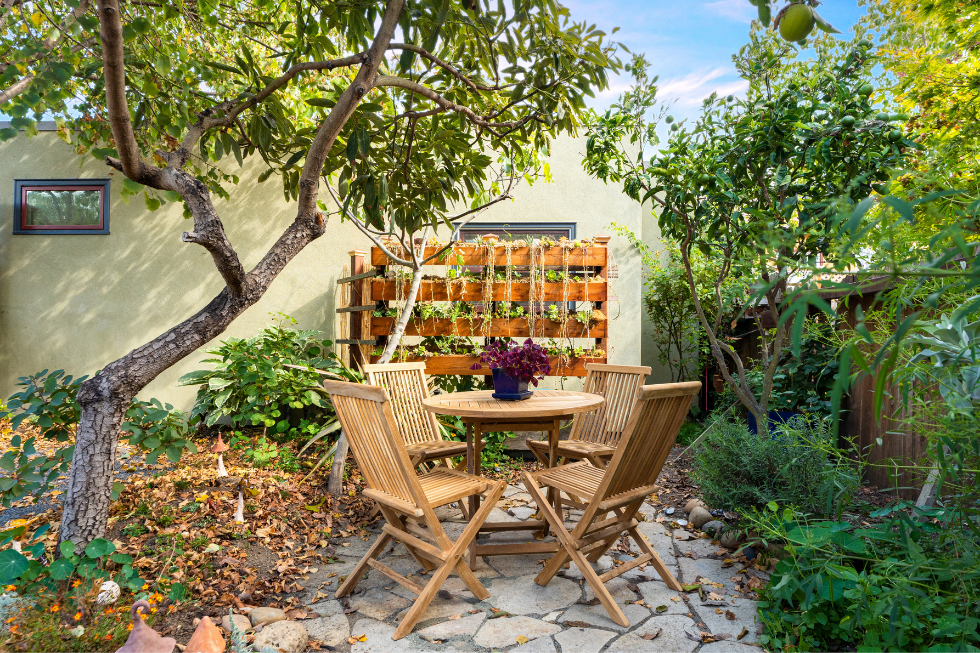 Since the garage was in their backyard, they also had to figure out the best way to maintain privacy without limiting the number of windows in the unit. José and his wife have a bit of a green thumb and found an excellent solution. They incorporated a succulent wall that sits just outside of the bedroom window, so when their tenant opens her blinds, she's greeted by stunning greenery while the family can still enjoy their backyard.
Let's break down the costs:
Cost breakdown

$40k Design Consultant fees (Arch, Structural, Energy)
$10k Permitting
$205k Construction
$3k Special Inspections

Total cost of the whole project
This is right on track for a Bay Area project!
Plan, hire, and manage your ADU project with Maxable.
José was extremely fortunate to have a close friend that is so knowledgeable about ADUs like Todd, but other homeowners aren't always so lucky.
We take the guesswork out of building your dream ADU and connect you to the best local designers and builders for your project. It all begins with a free ADU Planning Phone Call. Talk to you soon!