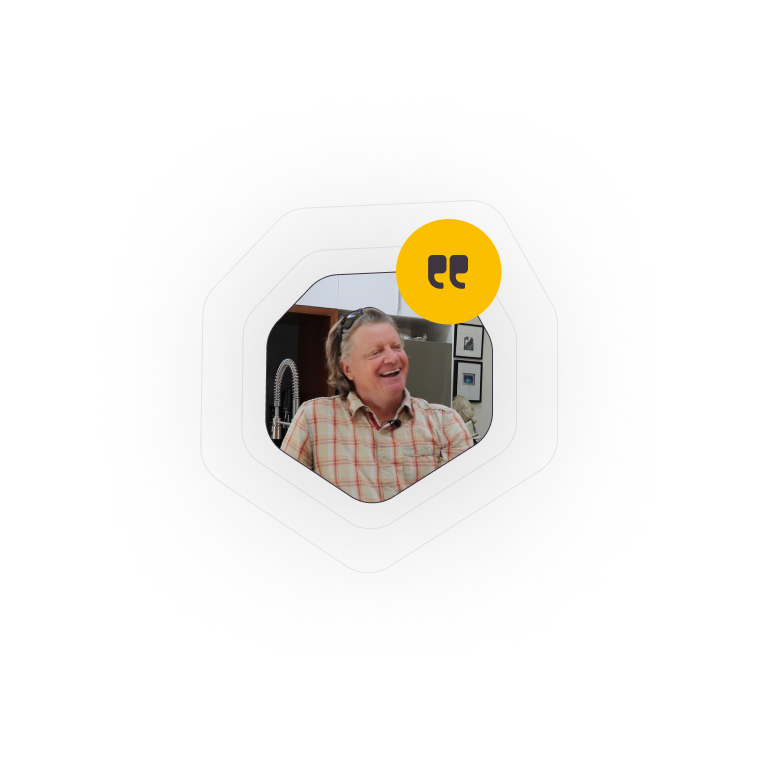 Terri and Jerry were ready to travel the world. It was time they had a home that was ready, too!
"I would recommend homeowners build an ADU. The benefits are great for maximizing the profits of your property, for downsizing, or if they're looking at low-maintenance housing.
We love our ADU. I would absolutely recommend anyone considering it to investigate whether it works for them."
The Backstory
As avid world travelers, Terri and Jerry were looking for a way to downsize while also maximizing their property. Their ultimate goal was to have a small place to retire in that was easy to maintain and conducive to their frequent traveling, while they rented out their main house.
It was a no-brainer! Building an ADU was the obvious way to go.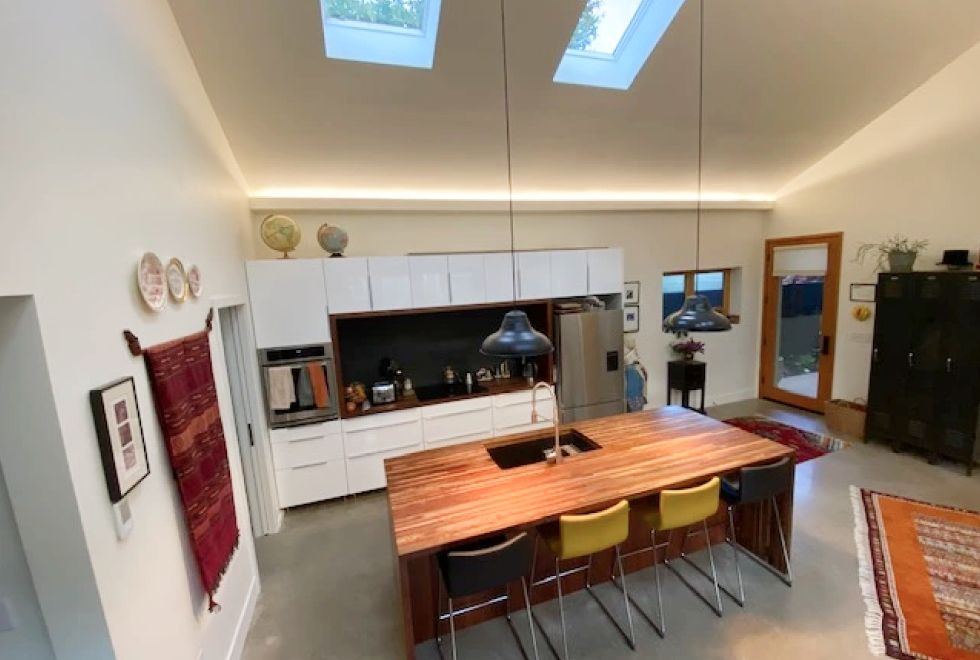 800 Sq Ft Energy Efficient Portland ADU with a Loft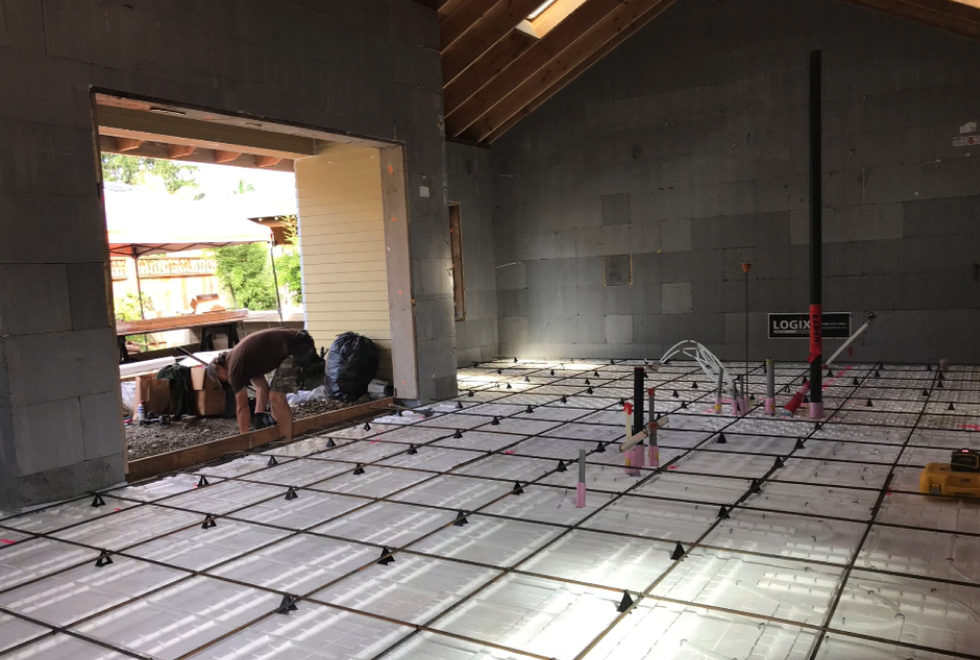 Despite all their prior knowledge and experience as owners of a construction firm, Better Builders of Oregon, for over 30 years, Jerry and Terri knew they still had homework to do. They began by reviewing zoning rules and researching materials before drawing up different layouts and design options themselves. Terri and Jerry also made sure they had their long-term goals in place before venturing too far into the design process. 
Their vision? An age-in-place ADU that provided ease of maintenance and livability, while also tying in their love of the outdoors. With their experience in construction, let's just say that this ADU did not disappoint!
This 1 bed, 1 bath ADU has quite the green thumb! The 799-square-foot floor plan is open and fluid, allowing the outdoors to mingle with the indoors. Seeing as this was one of the most important design aspects for the couple, it's no wonder they admit to frequently keeping their doors open to take advantage of Portland's summer weather! They also included a private courtyard blooming with greenery to continue pursuing their mutual hobby of all things gardening.
But that's not the only way this ADU went green! To achieve the ease of maintenance and livability that they desired, they made sure to include energy-efficient, green design features, such as radiant floor heating, solar array, low VOC (Volatile Organic Compounds) paints, and an insulating concrete form (ICF) wall system. Like Terri and Jerry, we love to see smart and sustainable design choices!
Hot tip: Plan your ADU around your long-term goals. For Terri and Jerry, this meant designing their ADU with their particular lifestyle in mind. By employing a single-story, self-sufficient, and outdoors-oriented design, they can fully maximize their ADU for years to come, whether they're retiring at home or adventuring abroad!
Bringing the Vacation Home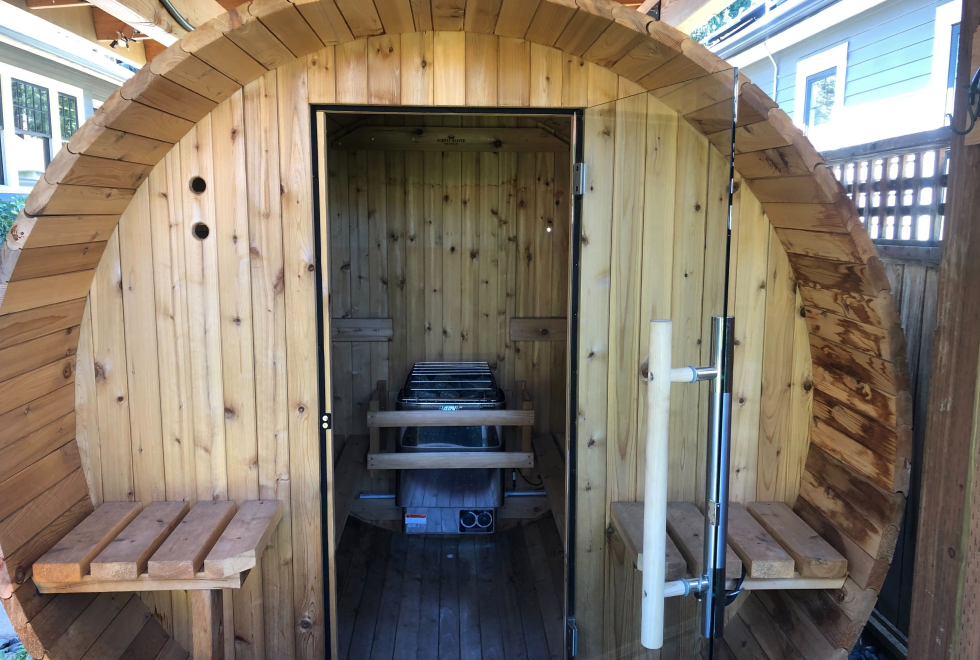 Coming home from an exciting trip can sometimes feel…underwhelming. But Terri and Jerry managed to bring the vacation home through some truly fun design choices!
Perhaps most notable is their sauna! After it spent years on their wishlist, they finally decided to install one for their newly constructed ADU. With the future in mind, they made the wise decision to make it look like a permanent structure from the outside. That way, it could be easily replaced if they ever decided to get rid of it.
The vaulted ceilings inside their ADU also allowed for a cozy loft that serves a dual purpose. Not only does it create an extra bedroom, but they retain valuable floor space below by using it to house their water heater and other utilities. Out of sight, out of mind!
And what's a vacation home without its own private entrance? With their attached ADU directly behind the main house, finding ways to preserve their privacy — and that of the tenants of their main house — was a must. They pulled it off by creating an access point to the ADU from the sidewalk and street. The strategic addition of the courtyard also provided privacy for everything from entertaining to simply enjoying a morning cup of coffee.
And a small but impactful touch? The cool, unique antiques that Terri and Jerry have collected from their travels abroad over the years. If you look closely enough, you'll spot them throughout the ADU like hidden gems!
Regardless of whether Terri and Jerry are returning from a one-week vacation or a six-month trip, they have an idyllic, worry-free "vacation" home to return to!
A Rewarding Return on Investment
So, what's an ADU like this cost? Around $300,000. Although this price tag may seem steep, Jerry and Terri are right on the mark to remind homeowners that ADUs are like any other home, just on a smaller scale.
On the plus side, their ROI for their ADU was huge given the amount of sweat equity they put into it. To put it into perspective, their property value doubled! And even better? With them living in their ADU and planning to rent out their main home post renovations, they'll be paid back in a little over 4 years!
Plan, hire, and manage your ADU project with Maxable
Even someone with as much expertise as Terri and Jerry can admit that ADUs take work! For them, the permitting process was the most difficult and laborious task. Then when the pandemic hit, businesses closed and the supply chain jammed up, creating another hurdle to jump over.
At Maxable, we want to iron out as many wrinkles in the process as possible. With our years of experience and vetted team of designers and contractors, we'll help bear some of the weight of your upcoming ADU project.
Ready to learn more? Fill in a few details about your ADU goals here and you'll hear from our team shortly!