On November 19, 2015, the City council approved some significant changes to accessory dwelling development that relaxed restrictions and made it easier for homeowners to explore this savvy investment option.
Current Regulations in Austin, Texas
Your lot must be at least 5,750 square feet to build an accessory dwelling unit.
Your accessory dwelling unit can be a maximum size of 1100 square feet or 15% of the lot size, whichever is smaller. For example, if you're lot size is 8,000 square feet than 15% of your lot size is 1,200 square feet. 1,200 is larger than the maximum, 1,100 allowed, so the max you can build is 1,100 square feet.
Building cover for the site may not exceed 40%. Essentially meaning the city doesn't want houses filling up more than 40% of the lot if you're looking down from an aerial view.
Your main house and the accessory dwelling unit must be separated by 10 feet front to back and side to side.
You must provide one parking space for your accessory dwelling unit in addition to the primary structure of parking you already have on your property. If you live within a ¼ mile of a transit stop, you do not need to provide additional parking. To explore whether parking is required in your neighborhood, use this interactive map.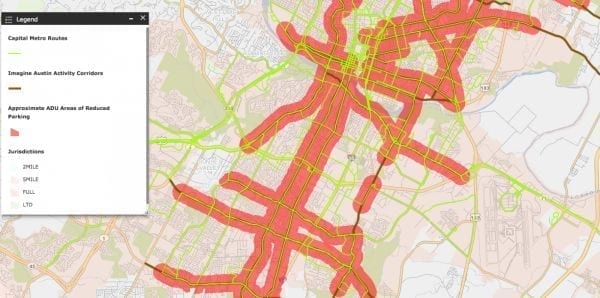 You may only rent your property short-term for a maximum of 30 days a year. So, if you want to do Airbnb, you can only legally do this 30 days out of the year. Austin classifies short-term rentals as Type 2.
You may rent your accessory dwelling unit long-term.
An accessory dwelling unit in Austin must be less than 30 feet in height.
You cannot build an accessory dwelling unit taller than two stories. If you construct a second story that the second story must be less than 550 square feet.
A condo regime can divide the property, and the ADU can be sold separately. This reason alone is causing a lot of people to explore this option, especially developers.
View the full City Ordinance here.
How Are Accessory Dwelling Units Affecting the Real Estate Market in Austin?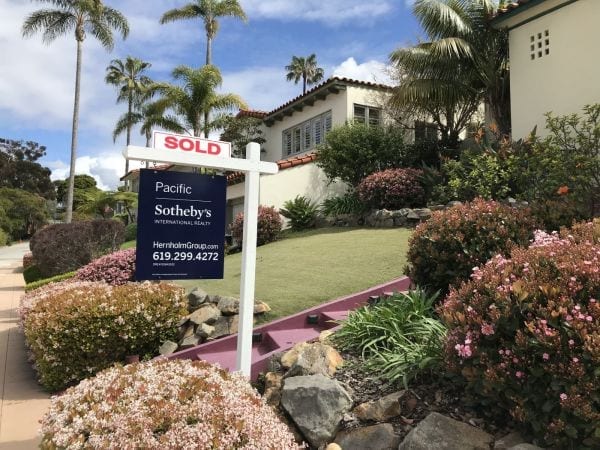 An ADU is seen as a better iteration of a duplex, and these units are selling well. Although not necessarily "affordable" they are the cheapest free-standing homes available on the market that aren't a complete fixer-upper.
Scott Turner, the owner of Riverside Homes, says ADUs are popular among singles and young professionals.
"Imagine you're a young couple, and you want to live in town," he says. "Your choices are buying a tear down for $400,000 or one of these ADUs for about the same price. Except everything in the ADU is brand new, all nice, warrantied, low maintenance-all of the advantages you get from buying a nice, new, energy-efficient home."
The changes in the law that went into effect in 2015 are encouraging for ADU enthusiasts, but not likely to change the market dramatically overnight.
Before the law, there were 170 permit applications in a single year, after there were 227, a 34% increase.
In fact, since 2006, there have been just over 750 permits for ADUs. In a population of nearly a million, that's not much.
Selling an Accessory Dwelling Unit Separately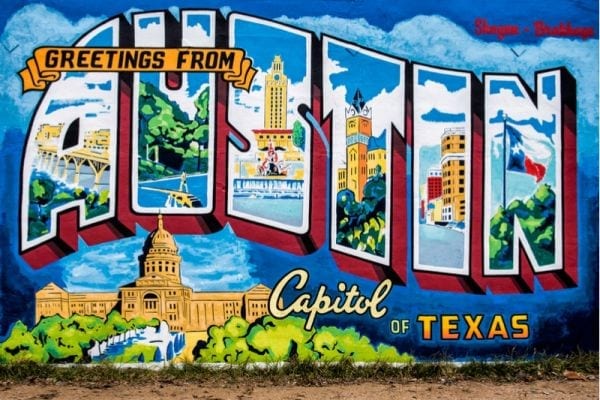 Another significant driving force in accessory dwelling units is the ability to subdivide the lot and sell an ADU separately from the main house.
This has created an interesting dynamic in a city that's grown by 37.7% over the last decade.
Many developers are taking advantage of this opportunity, and it has caused housing in Austin to become more competitive, driving prices up.
It's not all bad for those looking to buy an affordable home though.
Davey explained, "It creates more affordable options in the market. I might not be able to buy a 2,300 square foot house, but an 800 square foot accessory dwelling unit is in my budget."
It also opens up more inventory in highly desirable neighborhoods by increasing the supply available.
If you're interested in building an Accessory Dwelling Unit read up on:
6 Questions to Ask Yourself Before You Build a Granny Flat
How to Hire an Architect
Also, check out this gorgeous $300K accessory unit in Austin Texas. Worth every penny! What do you think?