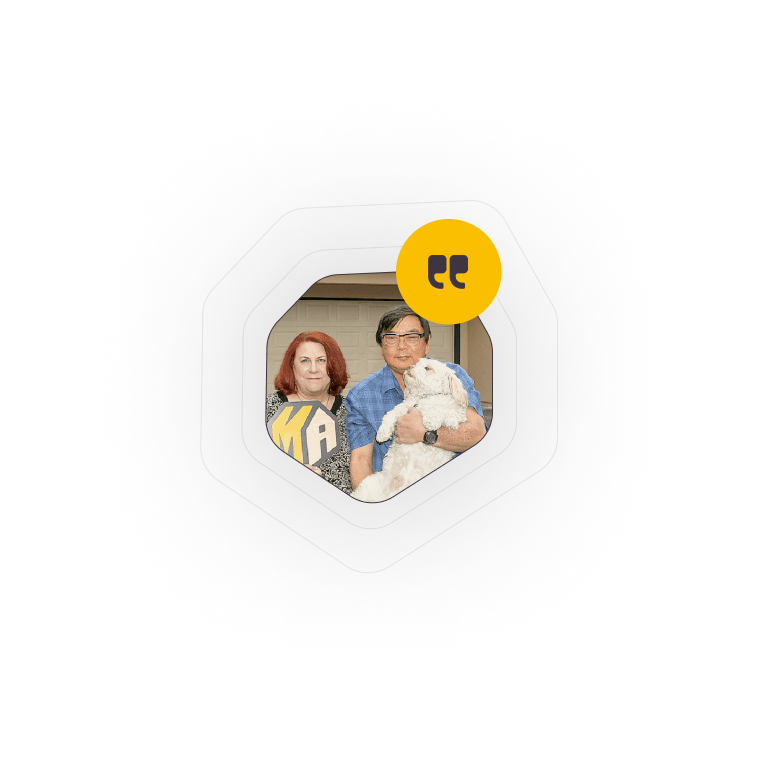 Built for their son that's fresh out of college and his childhood best friend, this above garage home is the perfect example of how an accessory dwelling unit can bring so many advantages to families.
It's a big advantage rather than just buying a condo and getting whatever you get. Here we can design it with all sorts of specific features in mind.
It's mission accomplished. He gets his experience of independence, we get him out of the house, we don't have to look at this messy room anymore.
So it's really mission accomplished. It's everything we hoped it would be.
The Backstory
Tom and Kate knew this was something they wanted to do for their son to help him gain his independence. They thought about doing a garage conversion accessory dwelling unit but being the crafty builders that they are, losing their garage turned workshop was out of the question. Building a standalone unit in their yard wasn't feasible either, so the final and best option was building their accessory dwelling unit above their garage!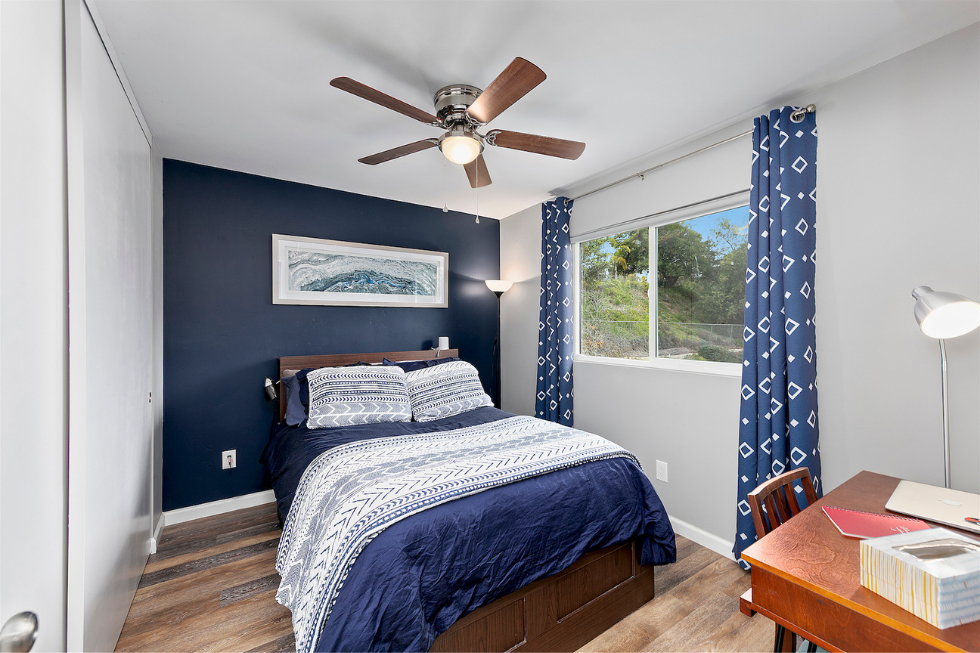 Coyne Family's Above Garage ADU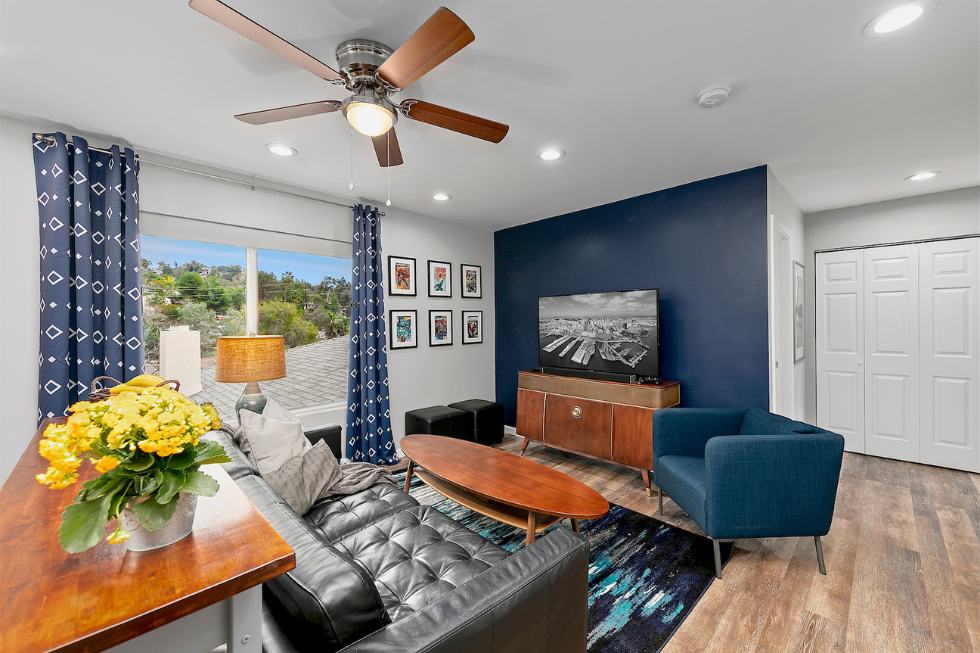 Designed by Victor Gutierrez of Metro D&C Group, this two-bedroom, one-bath unit clocks in at 650 square feet and sits perfectly over the garage so that Tom and Kate don't have to worry about hearing stomping around in their main home. Their designer incorporated space for a full washer and dryer and extra-large windows, making it feel more spacious.
Furnishing the Accessory Dwelling Unit
Being the crafty couple that they are, Kate and Tom knew exactly what they were doing when they started furnishing the interior of their son's new home. After a quick trip to Ikea to get their design inspiration, Kate hunted around San Diego for quality used furniture online and landed some great pieces including a 1950s TV stand. Using her refurbishing skills, she transformed each and every furniture item into a matching set that complimented the look they were going for.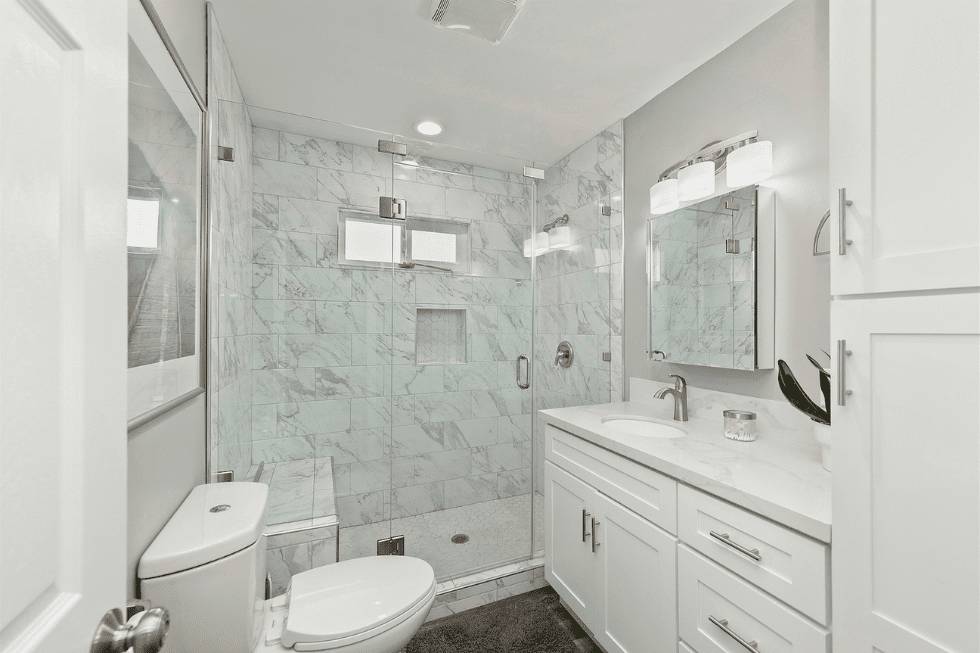 Meanwhile, Tom used his woodworking knowledge to fill in the missing pieces, like the desks in the bedrooms.
The final result is a cozy contemporary home where two childhood best friends can relax after a long workday.
Reaping the Benefits of their Above Garage Accessory Dwelling Unit
Since completing the unit, both tenants have moved in and are loving every minute of it. Tom and Kate knew they wanted to encourage independence for their son while he got on his feet after college and their ADU was the perfect solution. If he ever needs help, they're just a flight of stairs away.
The whole family has enjoyed several home-cooked meals in the new home and are forever grateful that they took the leap to taking on this project.
Credits
Design: Victor Gutierrez of Metro D&C Group
General Contractor: DS Construction