Denny was proud of the work he had done in converting his garage until the city came crashing down on him.
I was really struggling to find help. I even went to the city three or four times to ask questions. Talk about a run-around! There was maybe one nice person out of the ten I spoke to and I left even more confused than when I first got there.
Finally, I came across Maxable. I was reading all sorts of articles, going to their events, and booked my Site Evaluation. My consultant was just awesome. She was just so helpful and knowledgeable about practically everything. I really felt like the skies just opened up. Maxable really was the full-service stop I was looking for.
The Backstory
Denny bought his property in the heart of LA in 2016 with the intention of converting the garage located in the back into a cozy studio to be used as a rental. Being an avid DIYer, the result of the transformation was stunning, but unfortunately, the city came crashing down on him for the unpermitted work. Denny looked everywhere for help with no luck, until he found Maxable.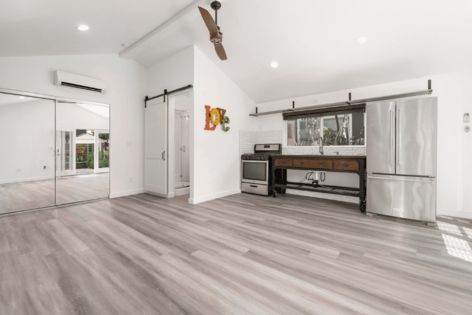 Homeowner Brings Garage Conversion Up to Code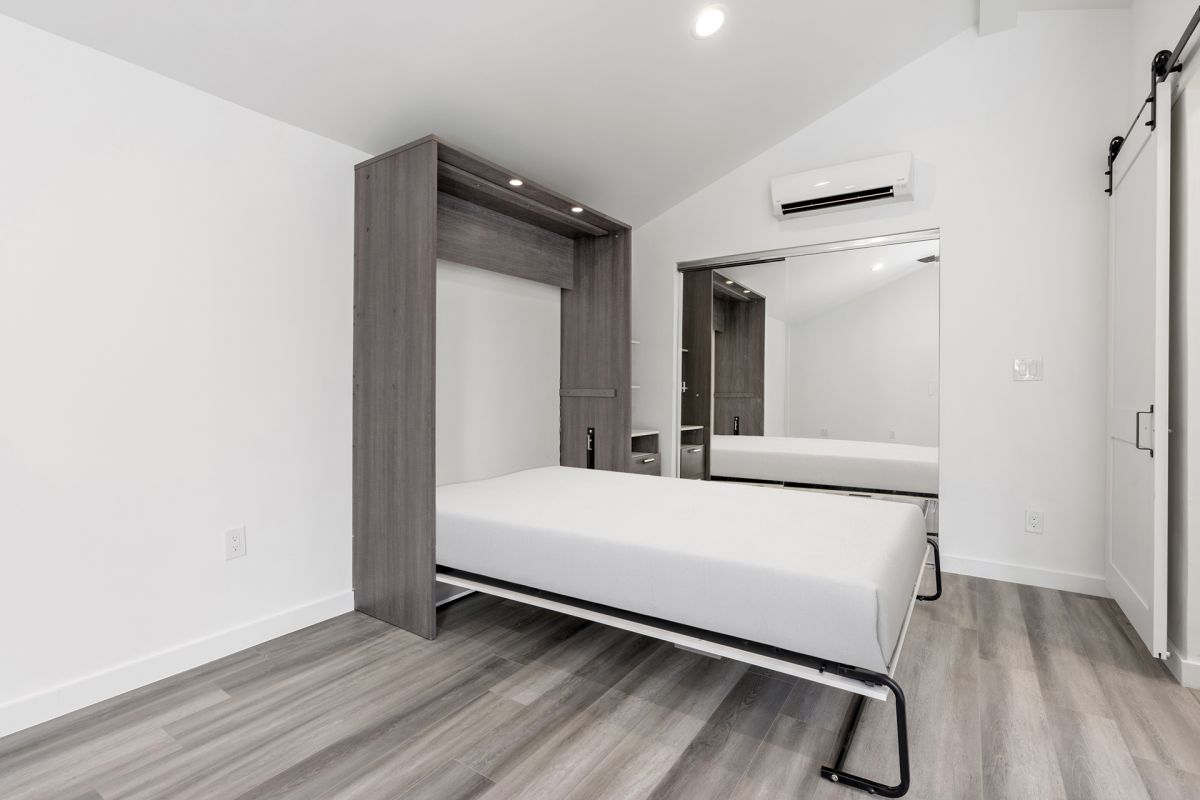 Denny no doubt did a great job converting the garage into a functional studio, complete with a murphy bed for versatility. His designer didn't have too much to change with the unit, but the changes that she did make made a world of a difference. They started with adding a beam to the ceiling to increase the ceiling height to 15 ft. If you've been following us for a while, you know how much we can't get enough of vaulted ceilings! This change made the 450 sq ft space feel much larger.
His builder, Sidekick Homes, also added plywood shear walls and gypsum board for fire resistance, bringing this gorgeous unit up to safety code. They finished up by adjusting the bathroom so that the wall would meet the ceiling.
Denny was also thrilled that the inspector allowed him to keep the french doors that open out into a 250 sq ft patio.
Better Call Maxable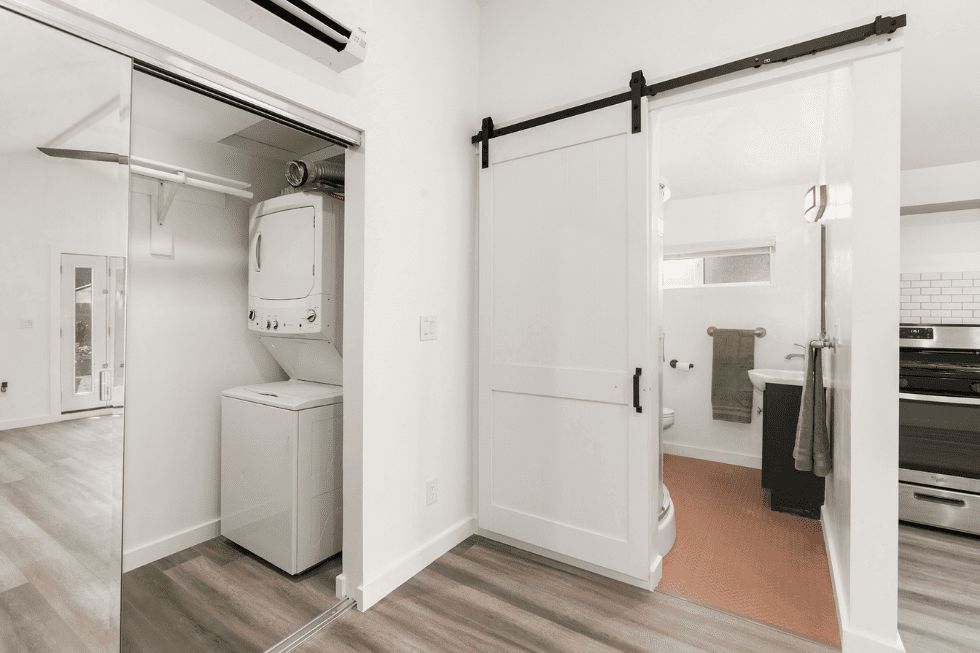 After getting nowhere with the city by himself, Denny tried a lawyer, but that was almost more of a headache. Knowing almost nothing about ADU regulations, his lawyer was more focused on fighting the city rather than fixing the violations.
Then he found Maxable. We not only assessed his property, but we also connected him to an experienced designer and builder that would get the project done without a sweat. We won't sugarcoat it. Your city planning department will have you running in circles, but our team and network of ADU experts have plenty of experience navigating the regulations maze.
Plan, hire, and manage your ADU project with Maxable.
We take the guesswork out of building your dream ADU and connect you to the best local designers and builders for your project. It all begins with a free ADU Planning Phone Call. Talk to you soon!