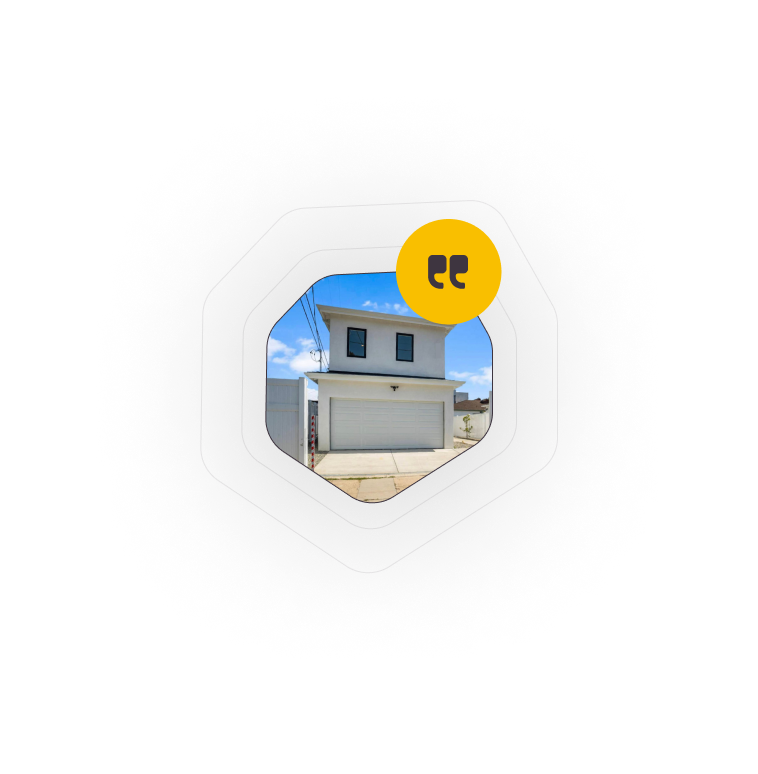 ADUs are a huge endeavor! Thankfully, Miles had the perfect guide throughout the process.
"The most valuable aspect about working with Maxable are the professional, vetted references. That was huge. Having people who knew ADU laws and regulations was super helpful. 
I love all the information on the website, too. The videos and articles explaining what is involved was really helpful. It's great having a company like Maxable to hold your hand and walk you through everything."
The Backstory
Miles was looking to use his property to accrue some additional income without sacrificing parking in the congested Los Angeles neighborhood of Del Rey. With the home price in the area averaging a staggering $1.1 million, renting out a space just made financial sense. 
After stumbling across ADUs online, Miles decided they were the right move for him.
He attended a Maxable expo in San Diego where he got the entire ADU run-down and even met with several of Maxable's vetted partners to explore options. Then, it was time to get to work.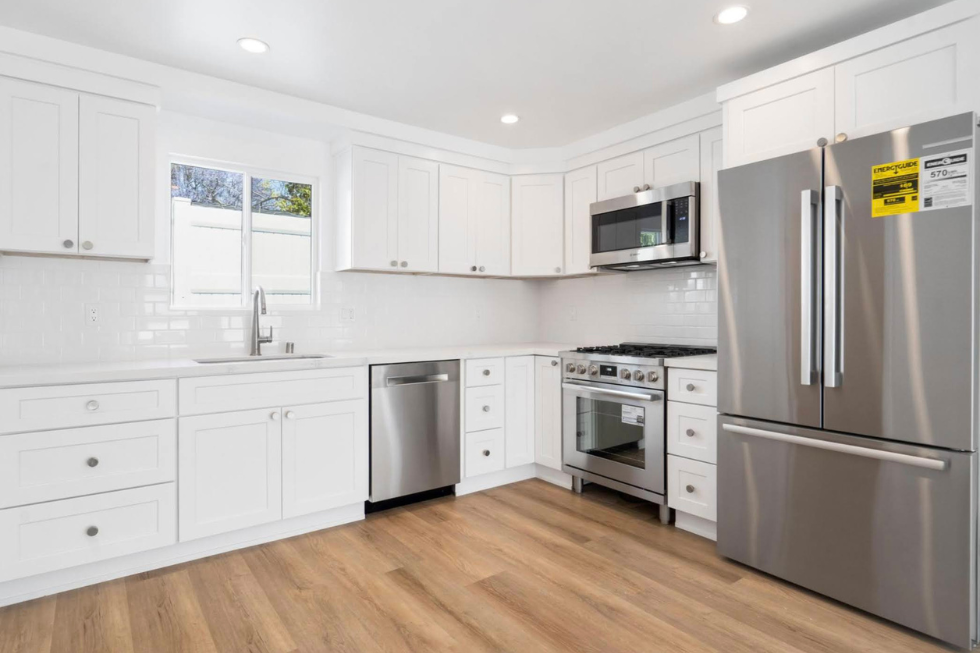 A Floorplan That Redefined Resourcefulness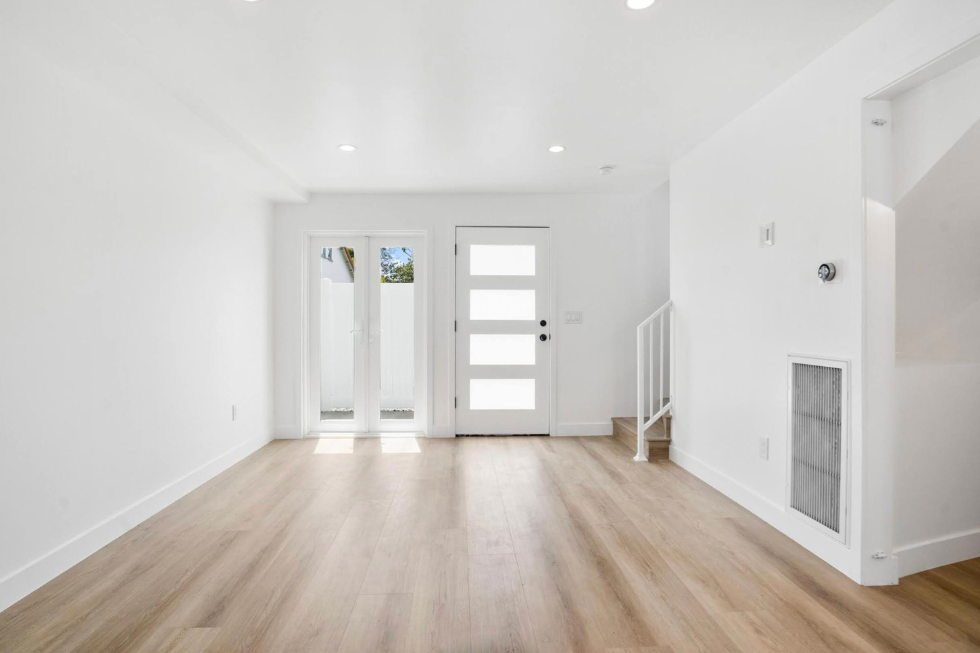 Miles' Maxable consultant provided helpful feedback and information right from the start and matched him with an experienced team of designers at Levi Design & Build. After collaborating on design sketches, this project took off running.
Determining that a single-standing garage was not the best use of space, Miles knew that an above garage conversion was the best solution for maximizing space without minimizing parking. But the vision didn't end there! Miles chose to expand behind the garage to provide future tenants with additional space and comfort. 
This ADU took resourcefulness to a whole new level. The first floor features an open floor plan with a sizable kitchen and convenient half bath. Upstairs are two beds and two full baths with a washer/dryer unit in the hallway. Miles chose a sleek, contemporary interior design that provided a luxurious yet timeless feel to the space. Look at how much this ADU accomplished in just 1,000 sq feet!
From ADU to Game-Changing Investment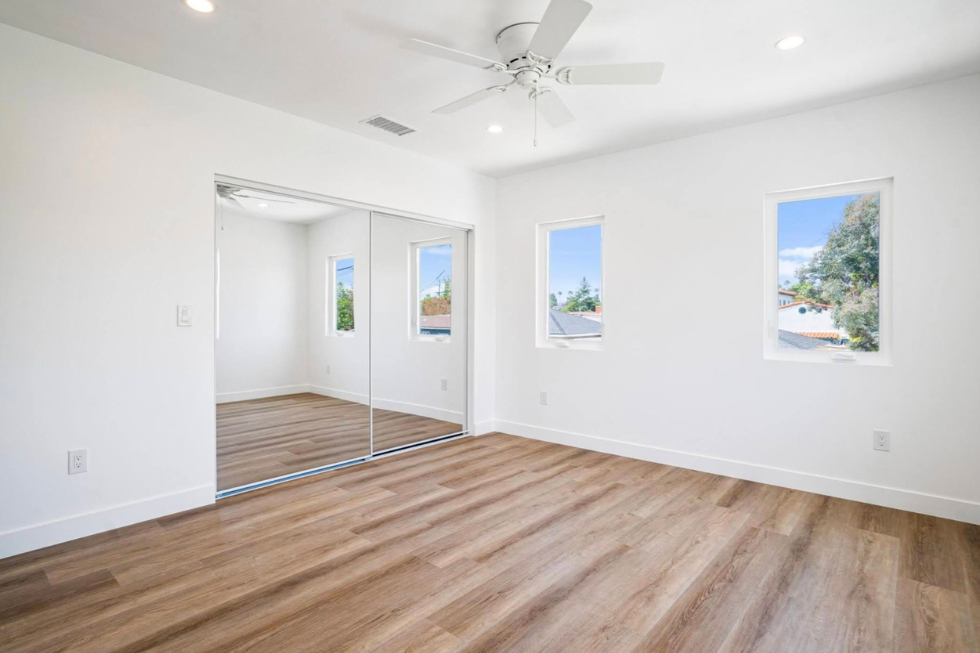 Something that often shocks homeowners is the steep cost of building an ADU. But it's important to think about the potential return on investment, especially when renting. 
For instance, Miles knew he wanted to rent out his ADU for many years to come. Therefore, he was willing to pay more to build a larger unit, knowing that it would generate a greater cash flow in the long run. Now that's smart planning! 
Hot tip: Plan your ADU around your long-term goals. For Miles, this meant building and designing the ADU as a rental space. By including two beds, two baths, and a second story, Miles can now fully maximize his rental income. 
Let's take a look at the cost breakdown.
Design: $12,000
Permits & Other Fees: $9,516
Finishes: $46,566
Construction: $315,100
Landscaping: $12,050
Misc.: $6,725

Grand Total: $401,957
At first glance, these numbers may be shocking. But while this project had a hefty price tag, Miles is more than reaping the benefits. Currently, he is renting his ADU for $4,500 a month! Given that average rental costs in the area are around $3,000, the scope of how financially advantageous this investment is becomes clear. Not only is his ROI higher than what he could've imagined, but the extra cash flow even covers his mortgage! 
Plan, hire, and manage your ADU project with Maxable.
Although building an ADU is a huge undertaking, you don't have to do it alone. Rather than muddling through the various rules, regulations, and vetting process involved, Miles let Maxable take the heavy-lifting off his shoulders.  
Our team of ADU Pros will support you at the most important milestones, from scoping designs for costly construction blunders to reviewing your GC bids to make sure you pick the best match for your ADU project.
Our vetted network of designers, and builders are there to manage your project with the care and expertise you deserve. Get started today by partnering with a Maxable ADU Pro!