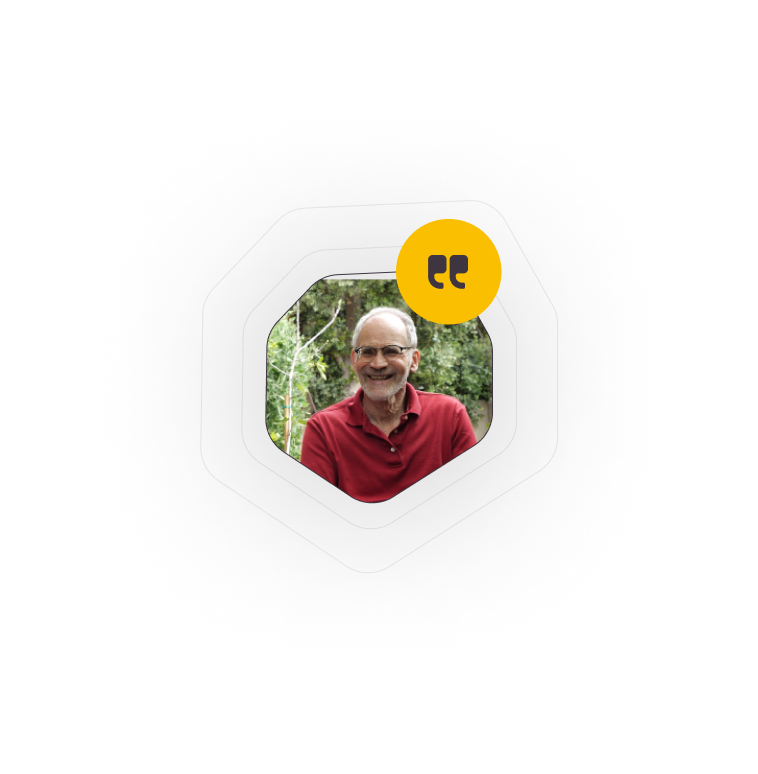 Walter was paying an arm and a leg for his office space where parking was a hassle, so he built the perfect ADU.
Initially, I was a bit nervous about how clients would react to having their sessions in the ADU, but so far it's been great. They don't have to park in an underground garage and pay for it or drive around on the street looking for parking.
My clients are really relieved that they don't have to do that anymore. It's a great benefit for me too. Now I don't have to pay thousands every month for my office space
The Backstory
Walter was paying over $3,000 a month for his office space in a busy area where parking was a hassle for his clients. When regulation changes made building an ADU easier, he and his wife, Marcia, realized they had the perfect office space sitting right in their backyard.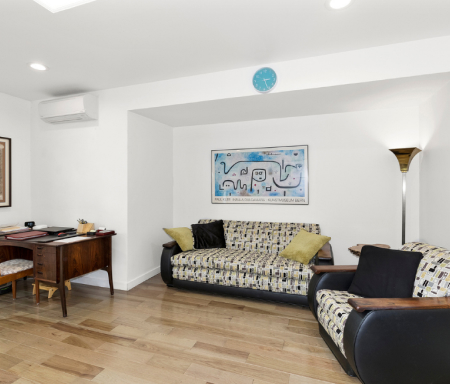 Los Angeles Psychologist Builds an Office ADU
Walter's new office space is every psychologist's dream office. His clients can park easily on the street and make their way through the gorgeous garden. His clients are certainly enjoying the atmosphere of the "waiting room" too.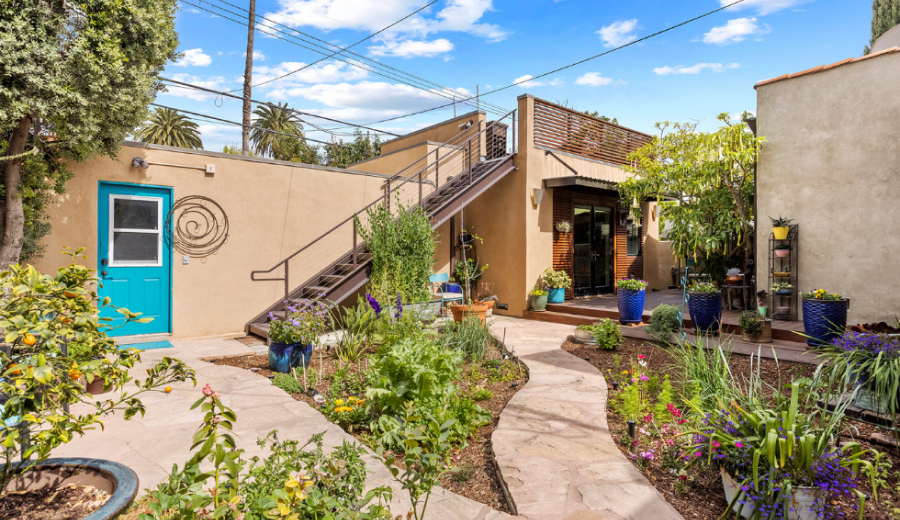 I have one client that says he comes early just so that he can have more time to sit in the garden. He said, "I don't really have any place else where I can sit in a garden these days."
To make his clients feel more comfortable, his designer, Daniel Jansenson made the walls thicker than standard to ensure complete privacy and quiet when in the unit. You could hear a pin drop!
Walter is especially relieved that his monthly expenses have dropped dramatically. After securing their financing, they only added about $500 a month to their mortgage.
Gardens Galore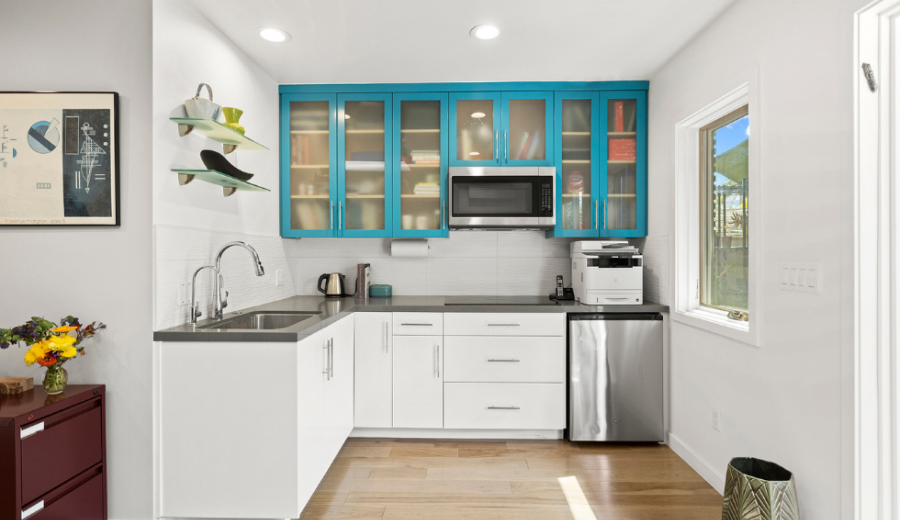 This ADU isn't just used for business! Knowing they'd have to sacrifice precious garden space to fit the ADU, they added a rooftop garden space which ended up being a better setup than they had previously. The elevated garden means the space receives more sunlight, so the roof is now reserved for their more sun-hungry plants.
Once Walter retires, they see the ADU becoming a place for their adult kids or other family and friends to stay comfortably for as long as they need to.