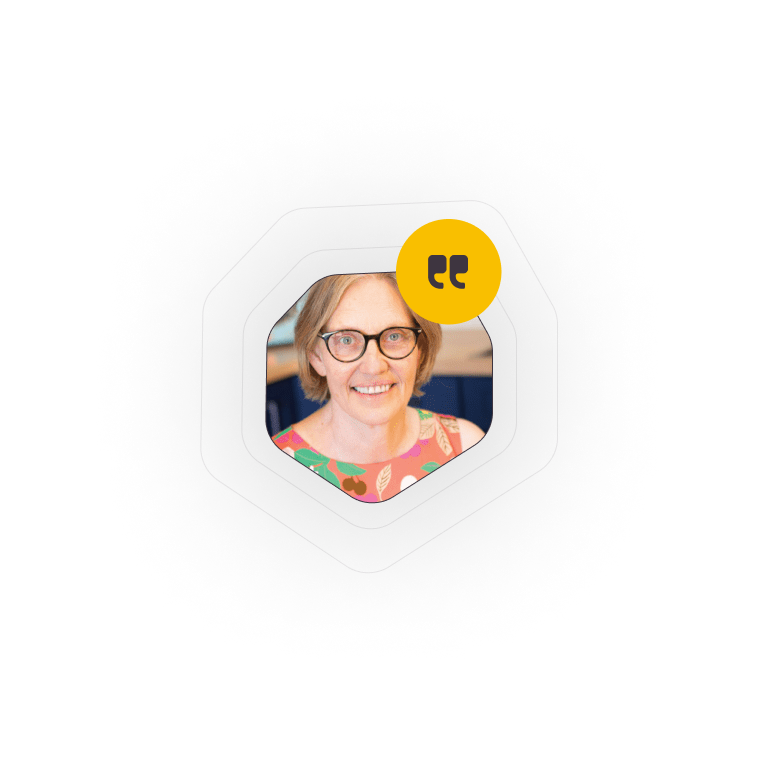 Lynn fulfills her dream to turn her cluttered garage into a mid-century Airbnb dream, earning her reliable rental income (and 5 stars).
Is this too corny to say… I love my accessory dwelling unit. And I love it more than I thought I would. I once had a garage stuffed with crap and it made me feel guilty. Now I look at that same space and see a cheery, hip, and beautiful living space.
The Backstory
Lynn's garage, over the years, became less about car storage and more of a long-term storage solution for random pieces of furniture, camping equipment no one was planning on using again, Christmas decorations, and childhood memorabilia.
After some pushing and prodding from her daughter, Lynn finally took the plunge to turn her dilapidated old garage into a beautiful cozy living space.
With her retirement approaching, she couldn't think of a better time to take on the project that would change her life for the better.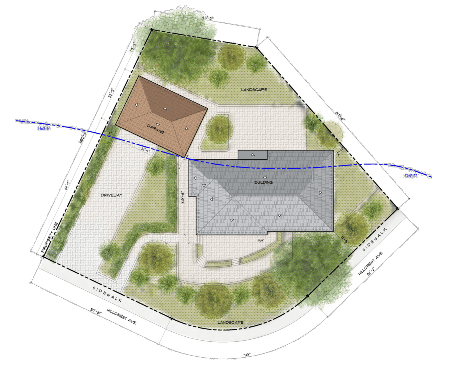 Lynn's Garage Conversion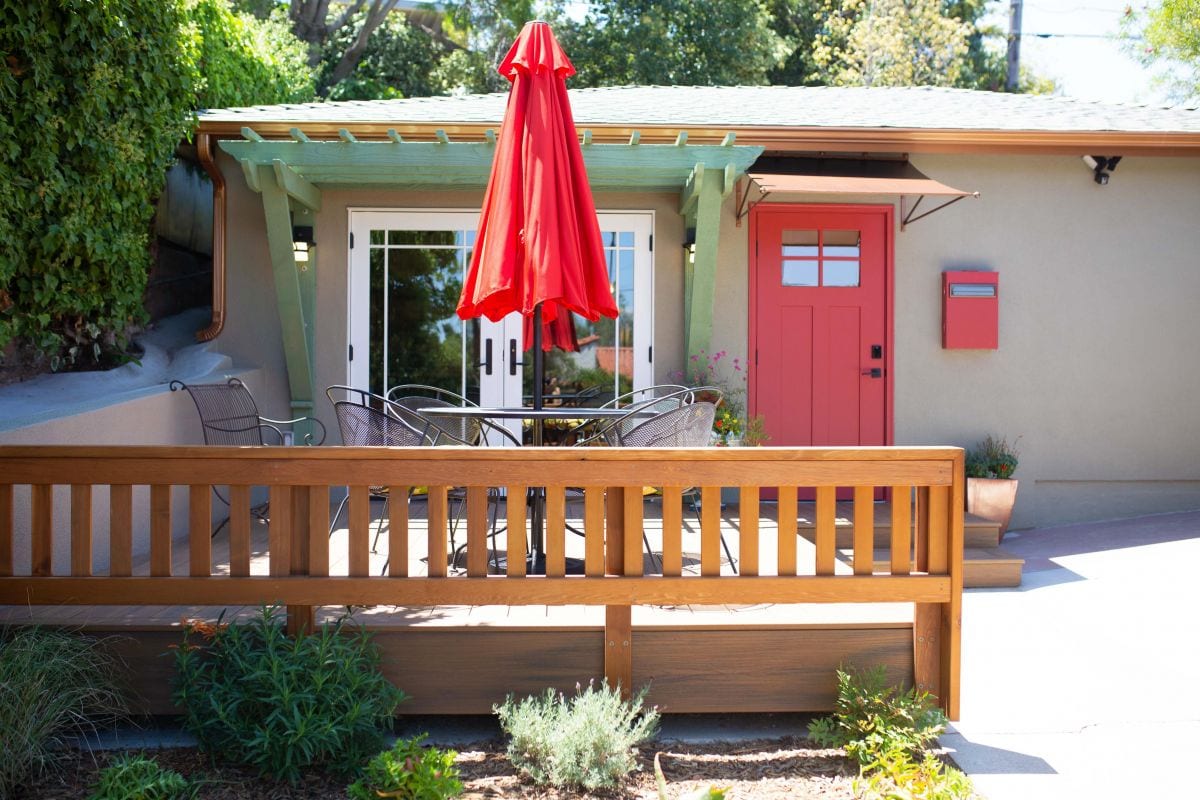 This is one of those projects that when you look at the before photos the transformation doesn't seem possible. We were able to turn this clutter-filled garage into a sleek and eclectic rental. The plan was to take the garage and attached guest quarters and remodel the whole space into a 600 square foot one bedroom. In the process, we added a deck to enjoy the San Diego sunshine, solar for the ADU and main home, and a curved archway connecting the ADU to the main home.
This project took 9 months from start to finish. The design took 2 months, permits took 3 months, and the construction took an additional 4 months.
Now, Lynn is using this ADU as a vacation exchange and a rental. The vacation exchange is a fun concept. You can swap your house (or ADU!) for someone looking to vacation in your neighborhood. In popular cities like San Diego, Los Angeles, and San Francisco you can save a lot of money traveling to very cool vacation destinations. Lynn's exchanged her ADU and stayed in Ireland, St Louis, Oakland, and has plans to visit London when COVID passes.
Maximizing Your Garage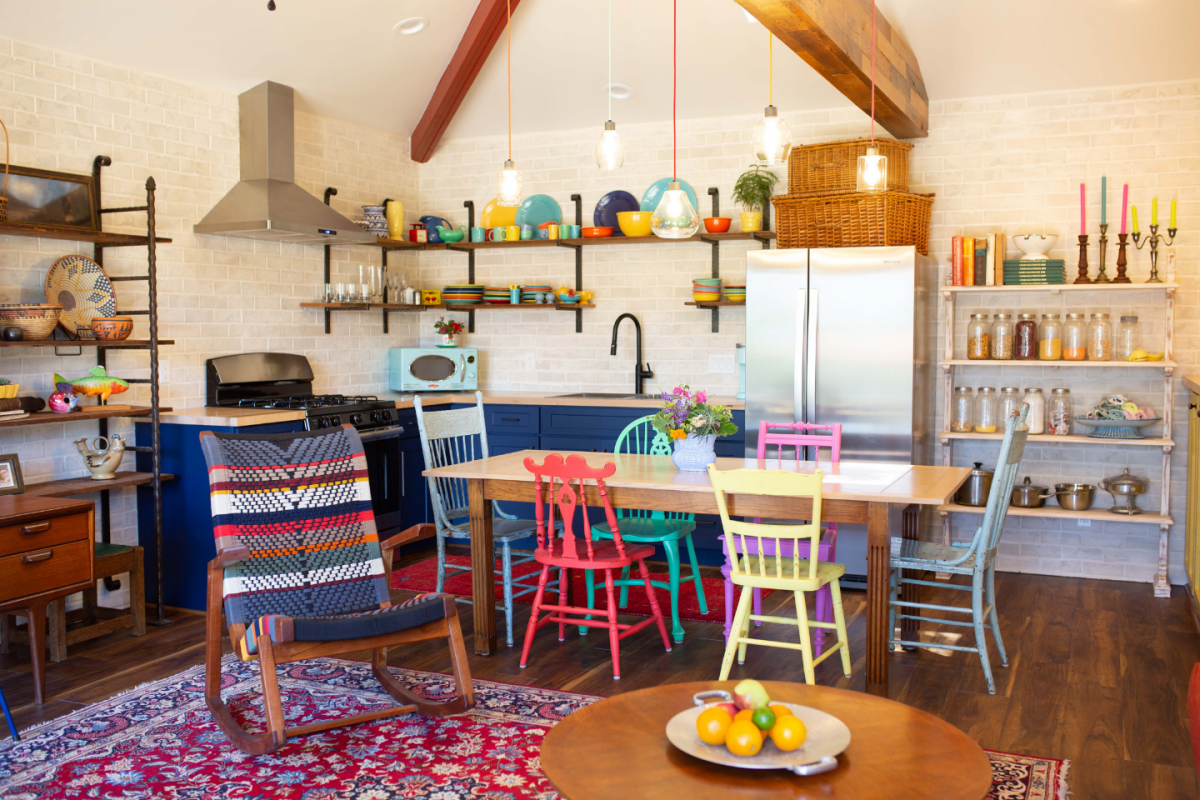 It can be a challenge to sort through a cluttered garage, especially if it hasn't been touched in years, but that first step acts as a gateway to all of the excitement that is to come. You'll start to get a glimpse of the possibilities your garage could turn into.
If you need some inspiration on downsizing watch a couple of episodes of Marie Condo on Netflix.
This attached room "aka guest quarters" hadn't been remodeled since the house was built in 1946. When looking at the tax assessors records we realized that this square footage was never counted in the official property assessment. That was awesome for Lynn because this conversion would officially add 600 square feet of livable space to the home.
Lynn estimates that the ADU increased the value of her home from $700K to $1.1M, which is a $400K increase in value.
Design: Maxable
General Contractor: Michael Doyle (Semi-retired)