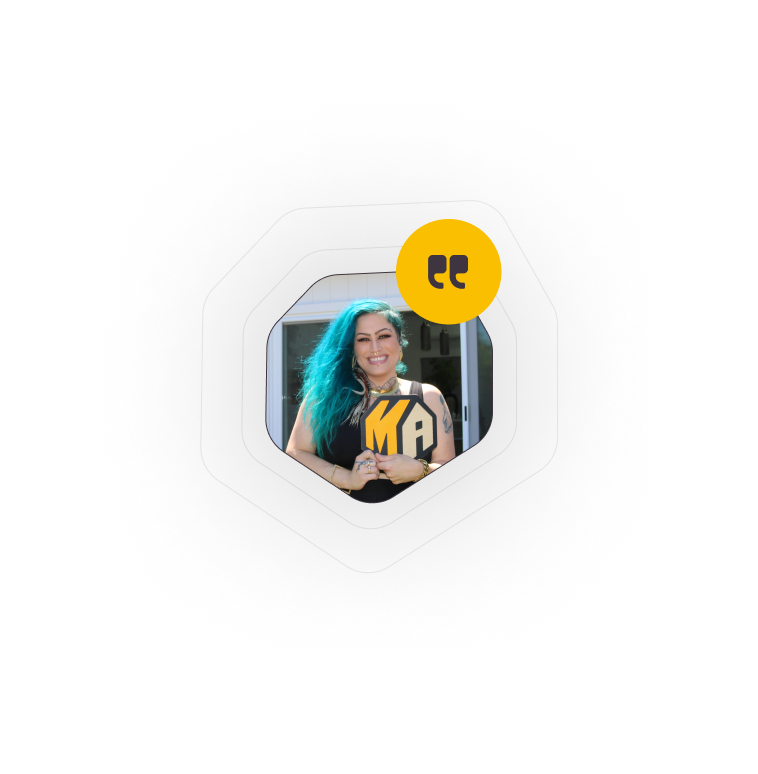 Building your dream home doesn't have to be a hassle with the right helpers!
"I do not think someone can do this ADU process without Maxable. I just don't. It's already a huge undertaking, but doing that by yourself, I just don't recommend it. 
As far as cutting checks go for building an ADU, that's not one that you're sad about because you're really just helping yourself. I love my dream home. It has allowed me to maintain independence while also care-taking 24/7 for a family member, and that's priceless."
The Backstory
After the pandemic forced many senior centers to close nationwide, Nicole suddenly became a full-time caretaker to her 94-year-old grandmother with dementia. 
Eager for her family – husband and four pets – to have their own place near her grandmother's home to unwind at the end of the day, Nicole began searching for a place to live. The average home price in Los Altos is a shocking $4 million, and finding an apartment proved to be a tough feat as well, especially with strict breed restrictions on her two Pit Bulls. Nicole and her husband had to consider alternative options.
The idea to transform the extra space in her grandmother's backyard into a beautifully customized ADU emerged as the obvious solution once Nicole discovered Maxable. Then, everything fell into place.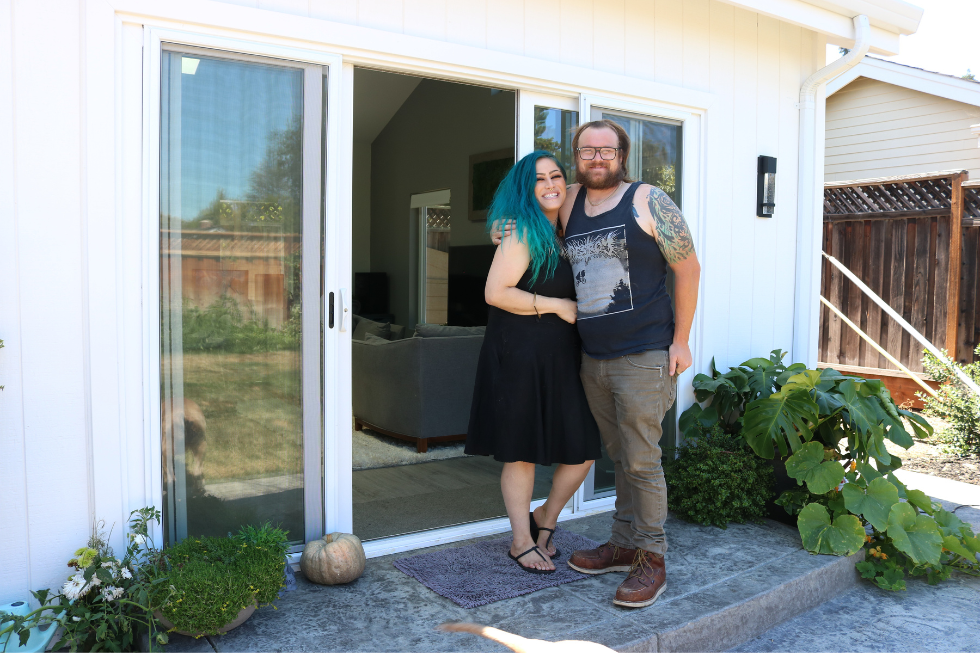 The ADU That Offered the Perfect Solution
New to the world of ADUs, Nicole spearheaded the project by booking contacting Maxable and discussing layout options with her Maxable consultant, Cecilia. With Maxable doing the heavy lifting, Nicole began the process of custom designing her family's dream home. Cecilia matched Nicole with Bay Area architect, Adam Mayberry, AIA of Mayberry Workshop, and they got started right away to turn her dream into a functional reality.
The end result was a gorgeous one-bedroom, one-bath unit with a spacious walk-in closet, vaulted ceilings, and serene bathroom complete with a soaking tub. Not only did Nicole's ADU have an intelligent spatial design that met everything on her wishlist in just 740 sq feet, but she now lived in more than ideal proximity to her grandmother. Talk about a win-win!
Unlimited Opportunities for Customization!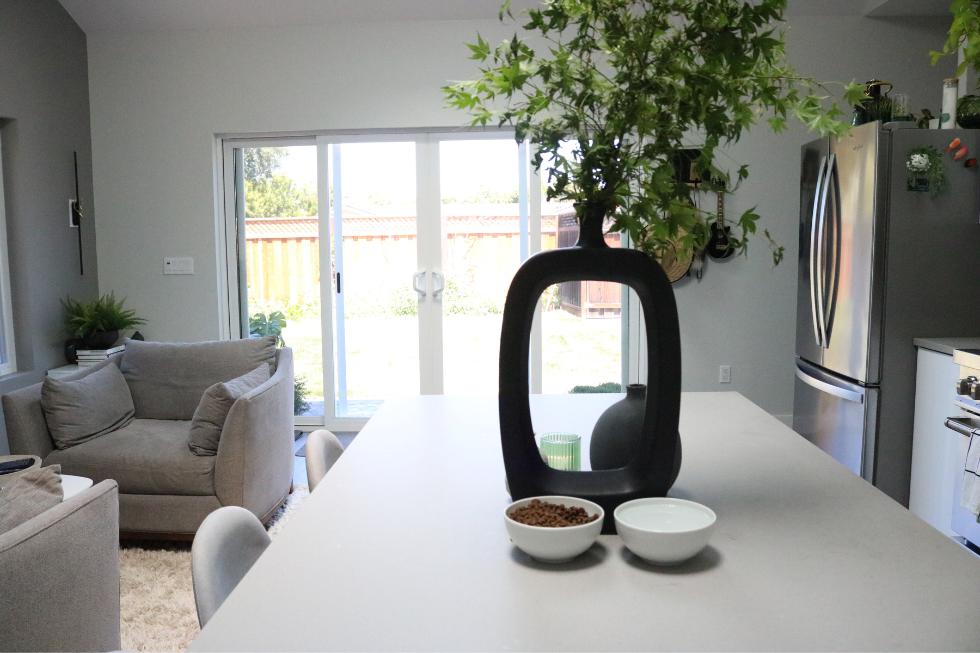 Prior to designing her ADU, Nicole did what any good planner does: her research. After identifying ways to make home life easier, she hand-picked everything from unique kitchen finishes to designated litter box spaces to a convenient washer/dryer in her new walk-in closet. Having Adam as her architect to help rework any potential design flaws Nicole didn't foresee was an added bonus! 
Knowing herself better than anyone, Nicole went with a minimal aesthetic coupled with soothing, monochromatic colors to offset her busy brain. Her idyllic sanctuary achieved the clean, modern, and relaxing ambience that she had envisioned. Nicole further personalized the space by displaying her artwork throughout, truly bridging that gap between house and home. 
Hot tip: When planning your ADU, think about your long-term goals. In this case, the ADU's minimal aesthetic serves a double purpose. Should they decide to rent out the ADU in the future, their renter has a blank slate to make the place their own. 
Let's break down the costs
Design: $16,885
Permits & Other Fees: $10,712
Construction: $266,283
Landscaping: $16,600
Grand Total: $310K
This may sound steep for a one-bedroom home, but considering the average rent for an apartment in Los Altos is around $3,100 and the average home is valued at $4 million, you begin to realize how incredible of an investment this is. 
There's also the added benefit of complete privacy, a full yard for Huckleberry and Molly to play, and the opportunity to rent out the ADU in the future.
Plan, hire, and manage your ADU project with Maxable
Nicole had begun the process of sifting through the complex rules, regulations, and permitting process that comes with building an ADU. But with Maxable, she was able to avoid that headache altogether by letting them take the reins.
Here at Maxable, we have an experienced network of vetted designers and builders to help you kickstart your ADU project. Discover your perfect housing solution today.
Architect: Mayberry Workshop
General Contractor: Scott Adams