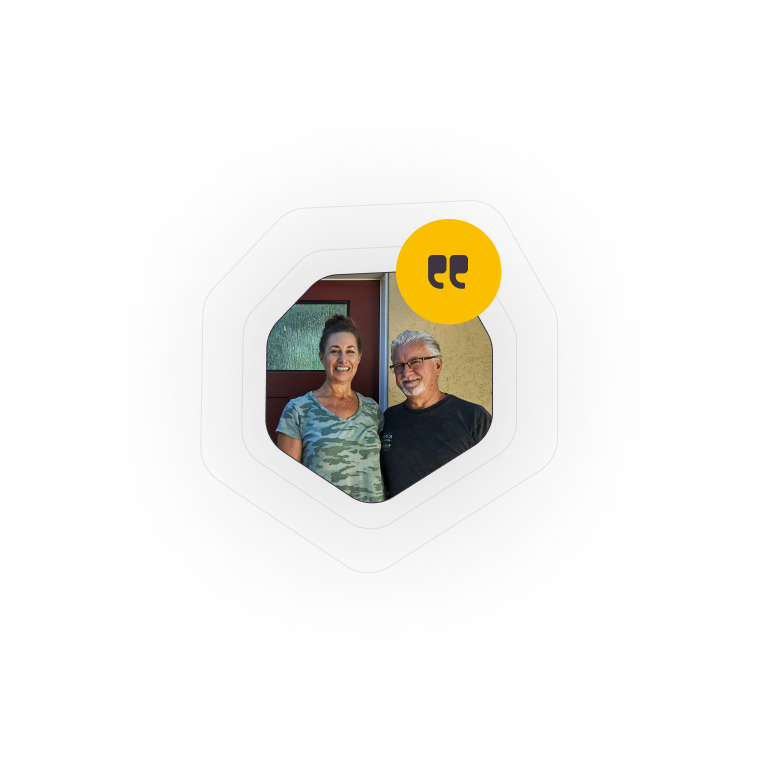 ADUs can be pricey. But using professional resources along the way? Priceless!
"Don't be afraid to pay for somebody with experience to help you get it done because that will end up saving you money in the long run, especially now…So many different things can happen. You want people who have resources and experience in this to be able to address all of those issues. So, don't think that doing it yourself is going to save you anything…
Get professional resources…like Maxable!"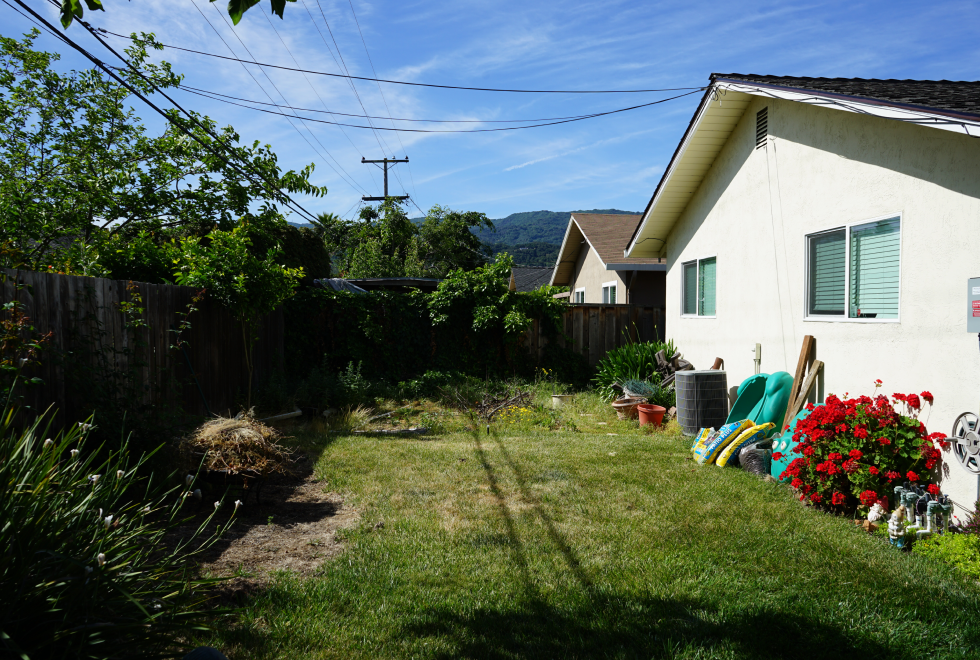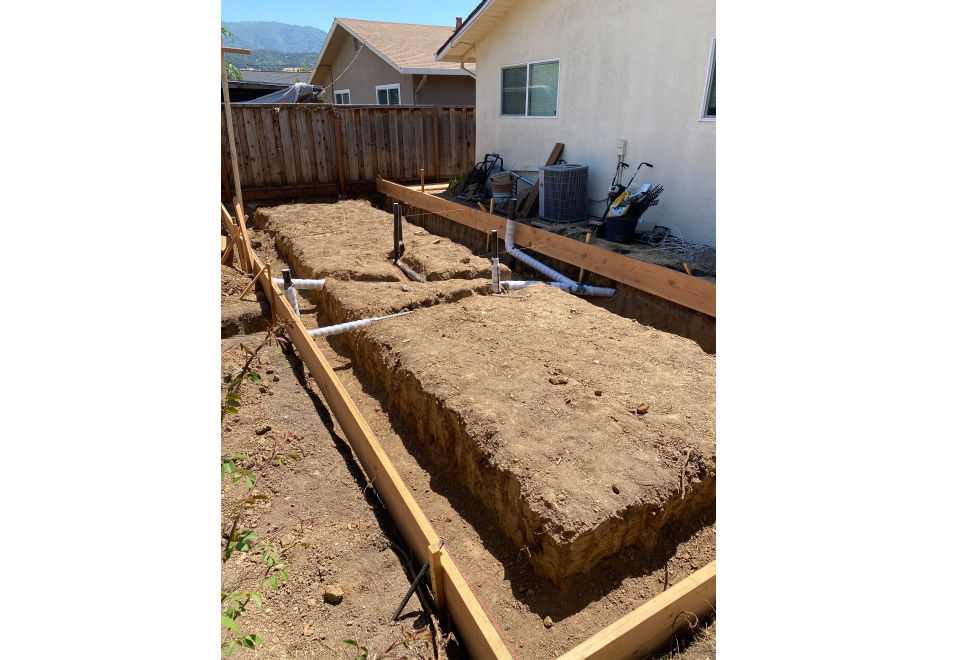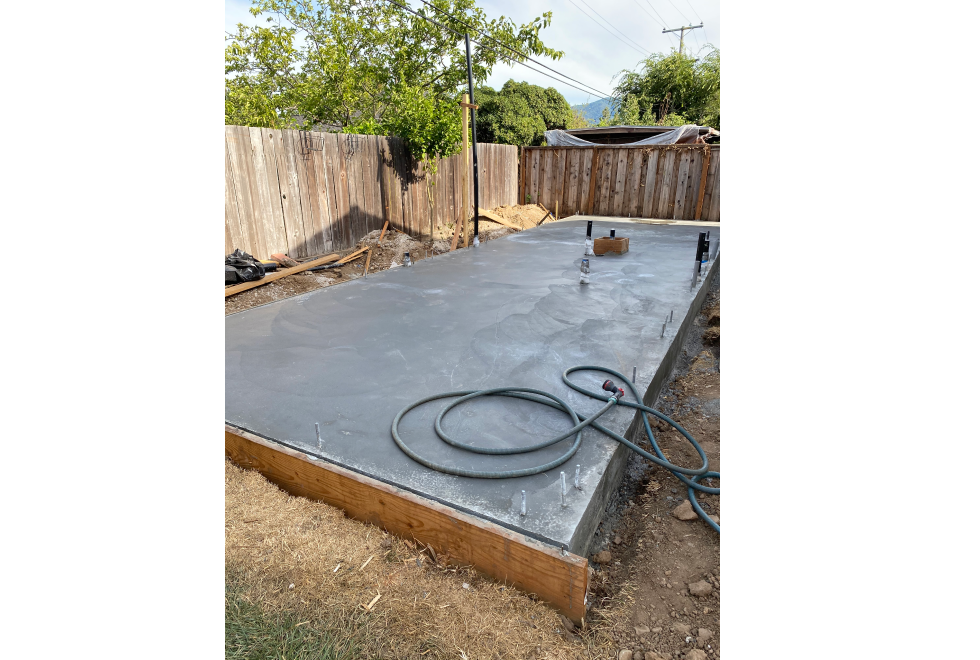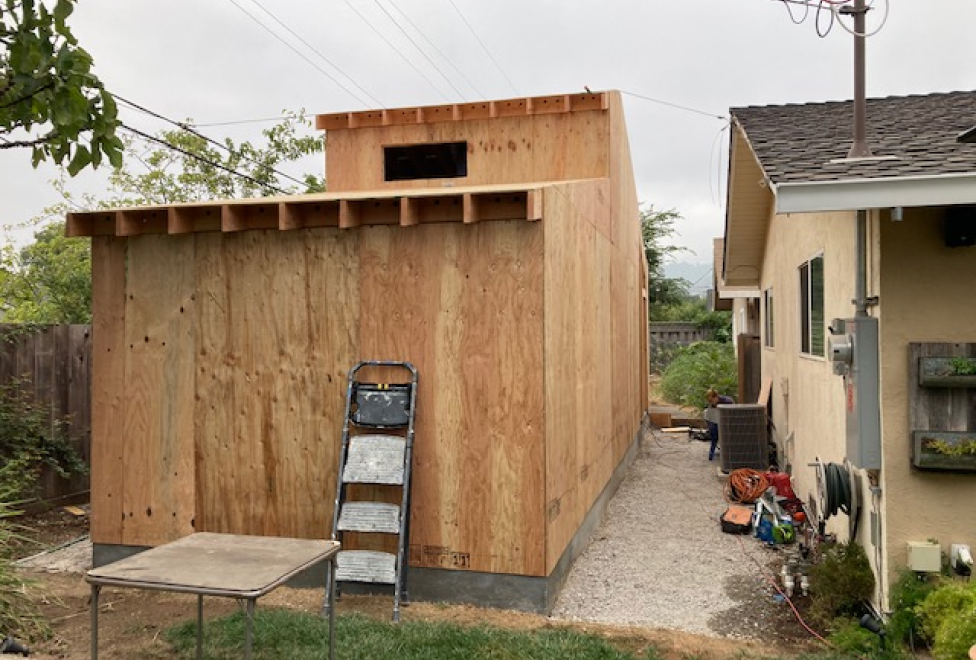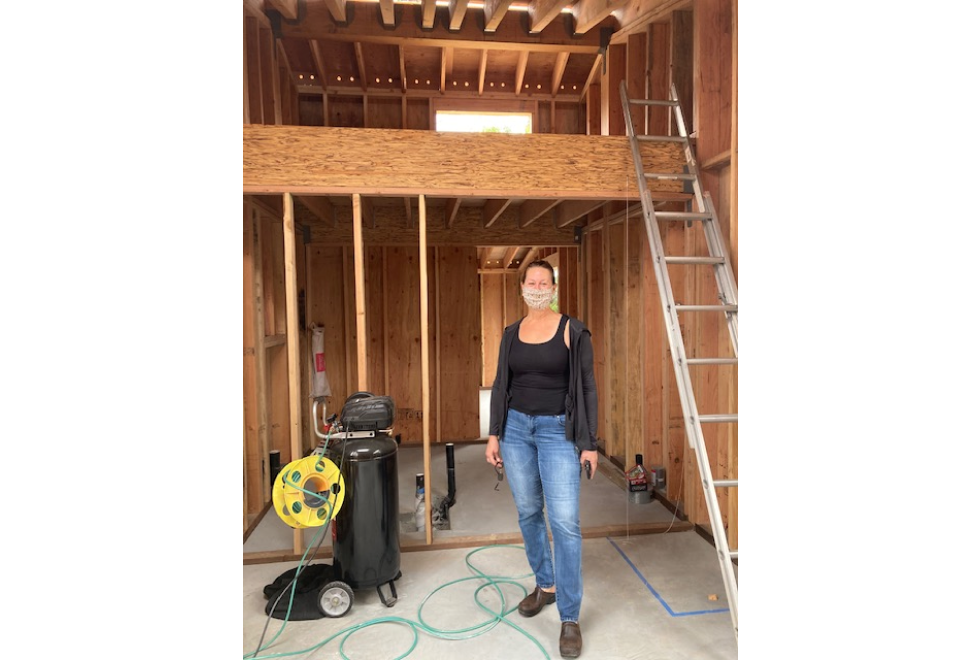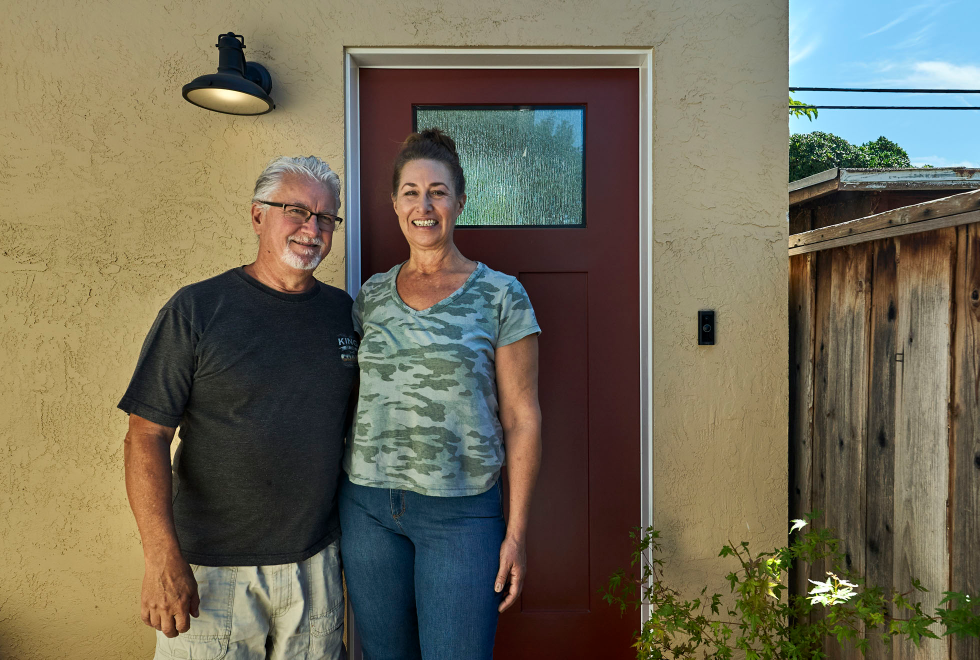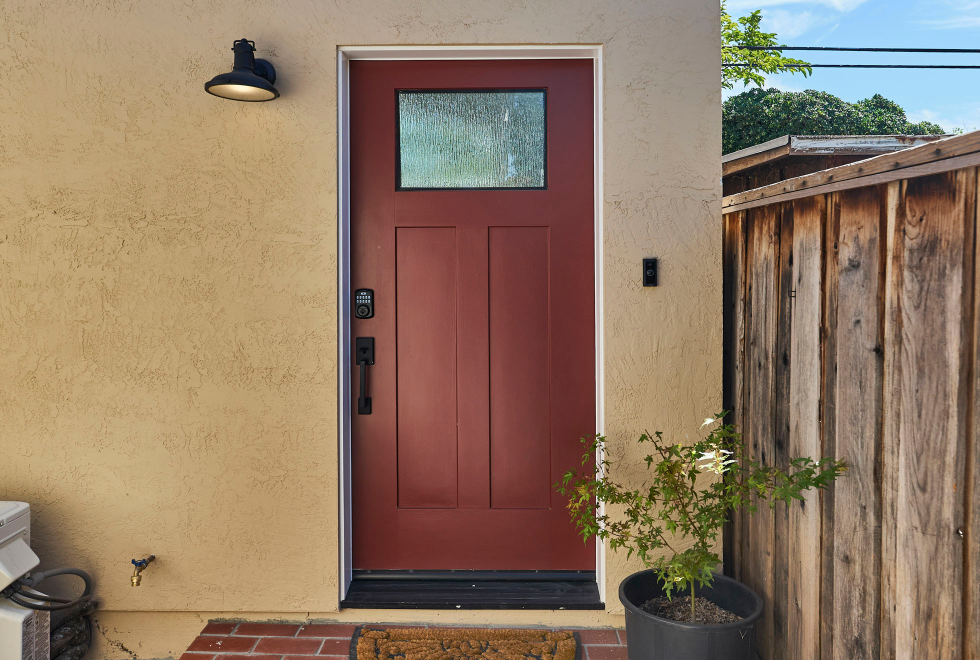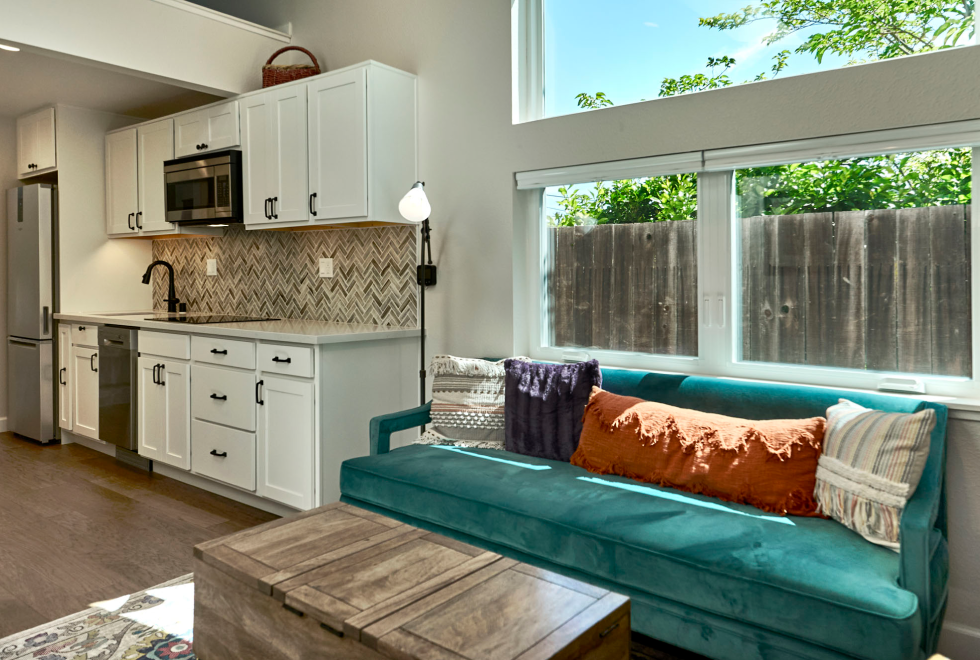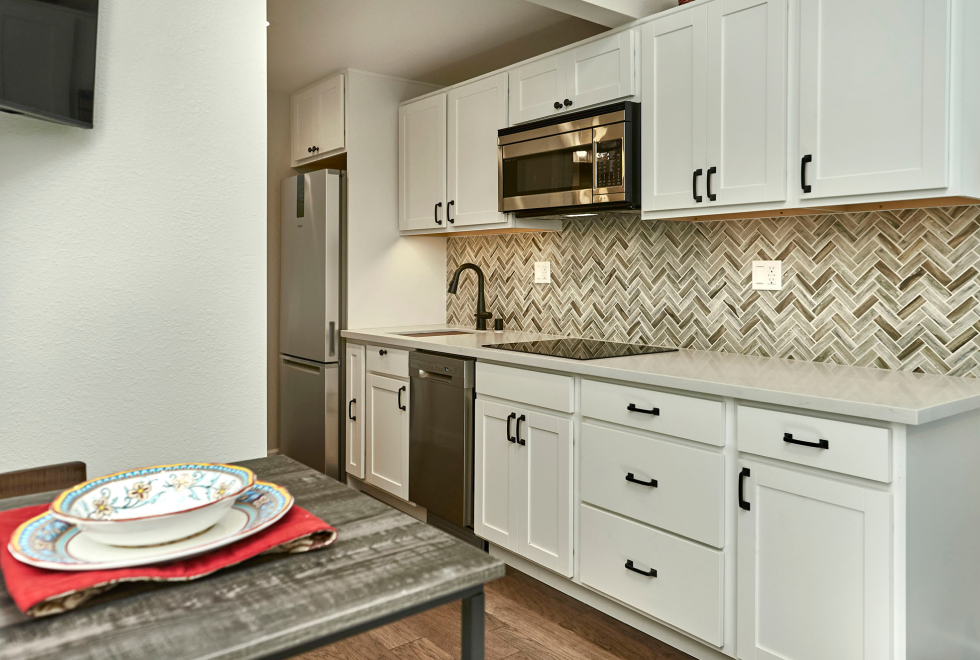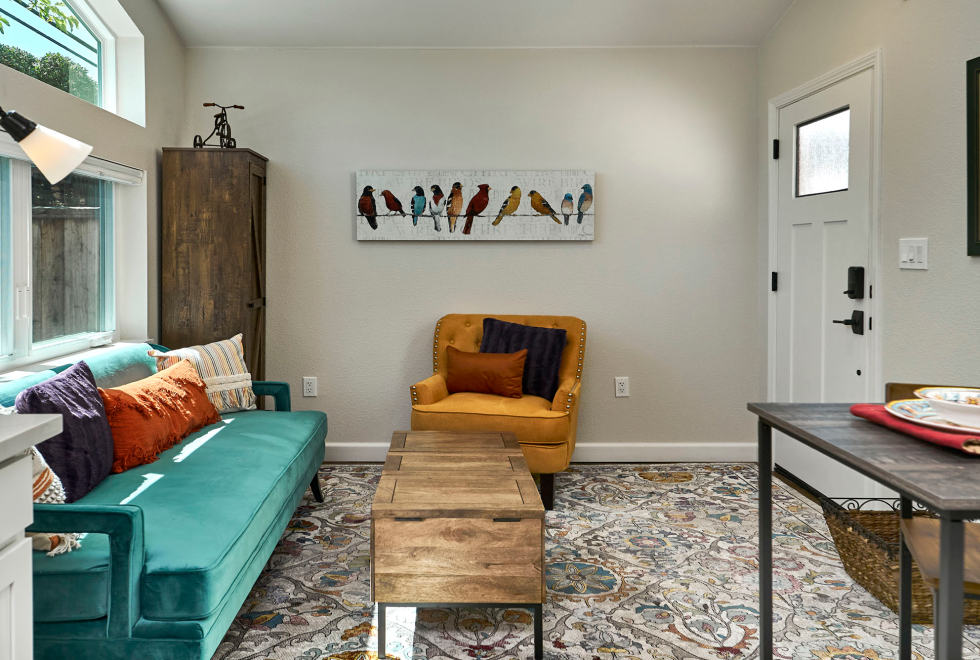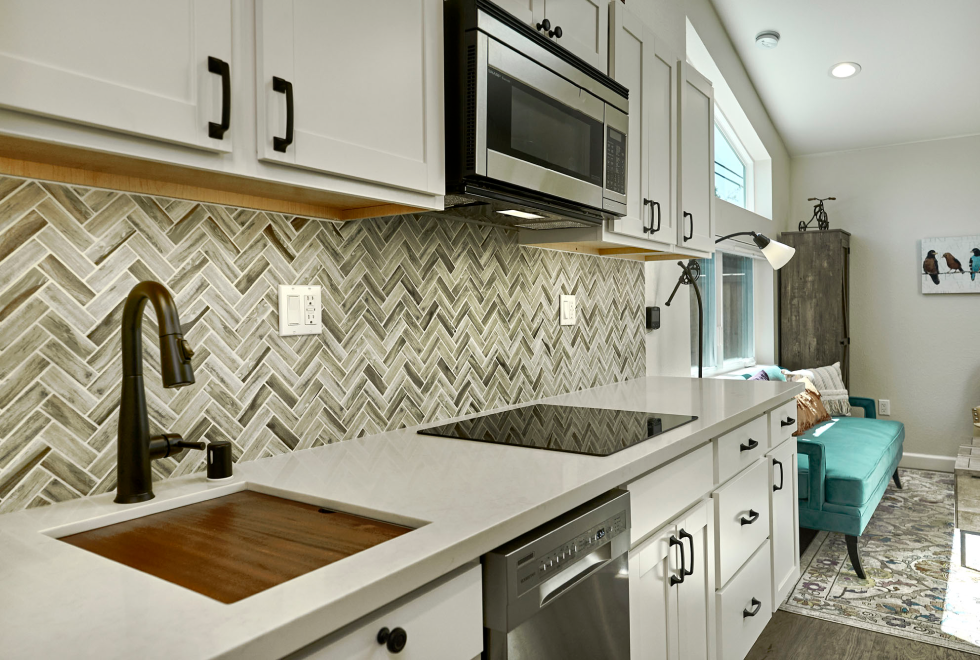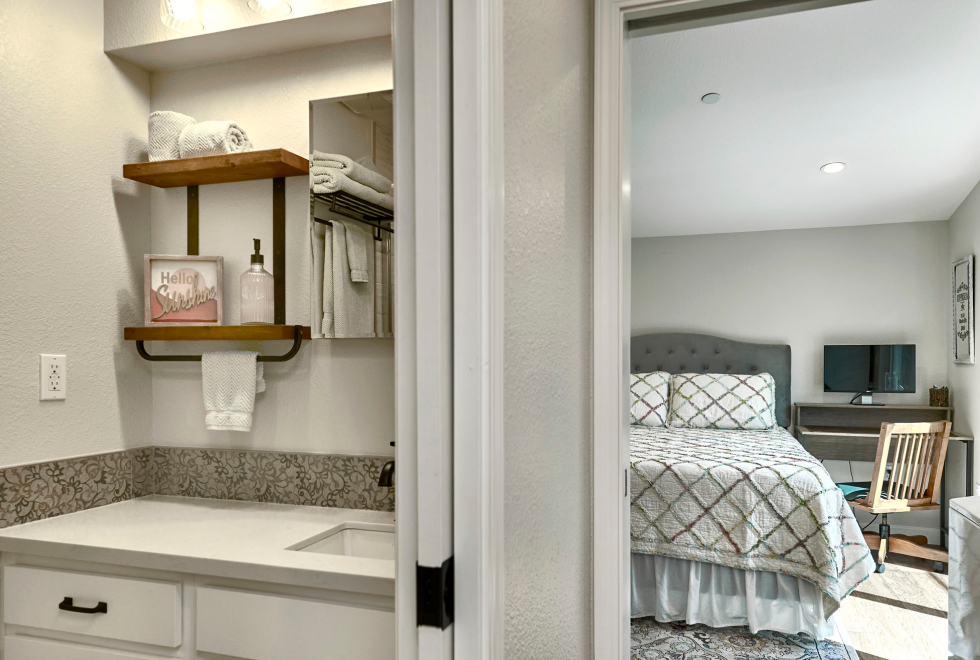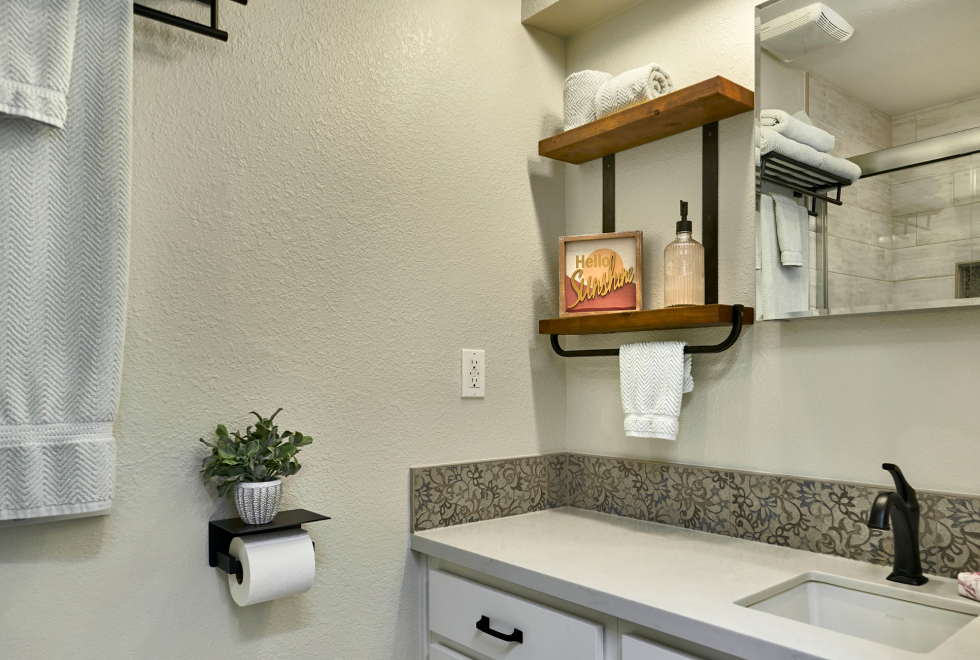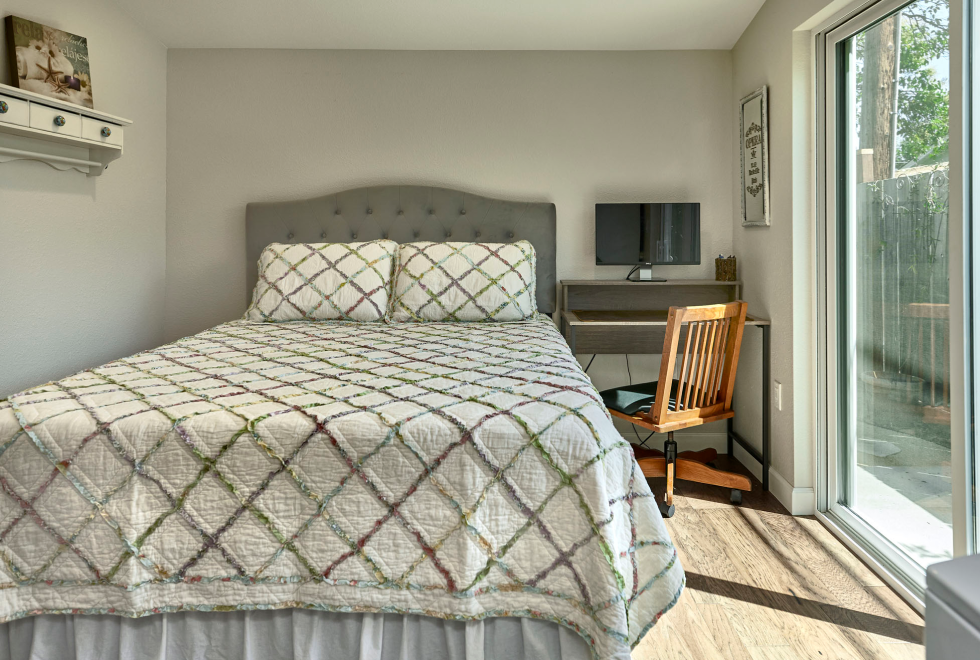 The Backstory
Vickie spent a long time hearing about ADUs during her years volunteering at an organization focused on issues for older adults and seeing more ADU-friendly laws get passed in California. Enticed by the idea, she decided she wanted to add an ADU to her property and soon got to work researching. But when the pandemic upended her and her husband's construction management business, an ADU seemed more than just a smart move; it was a lifeline of sorts.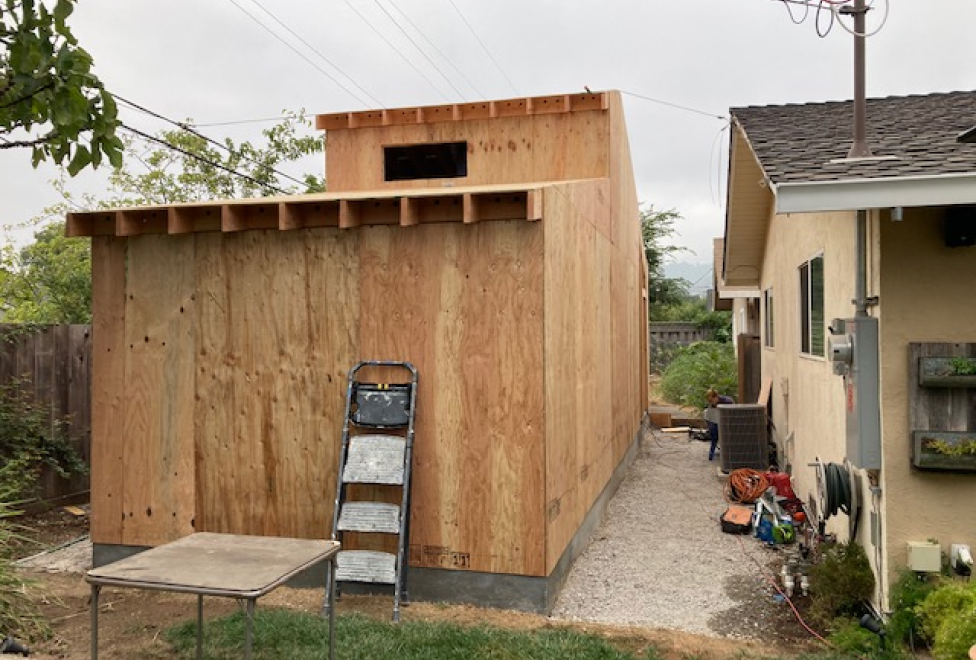 A Tenant's Dream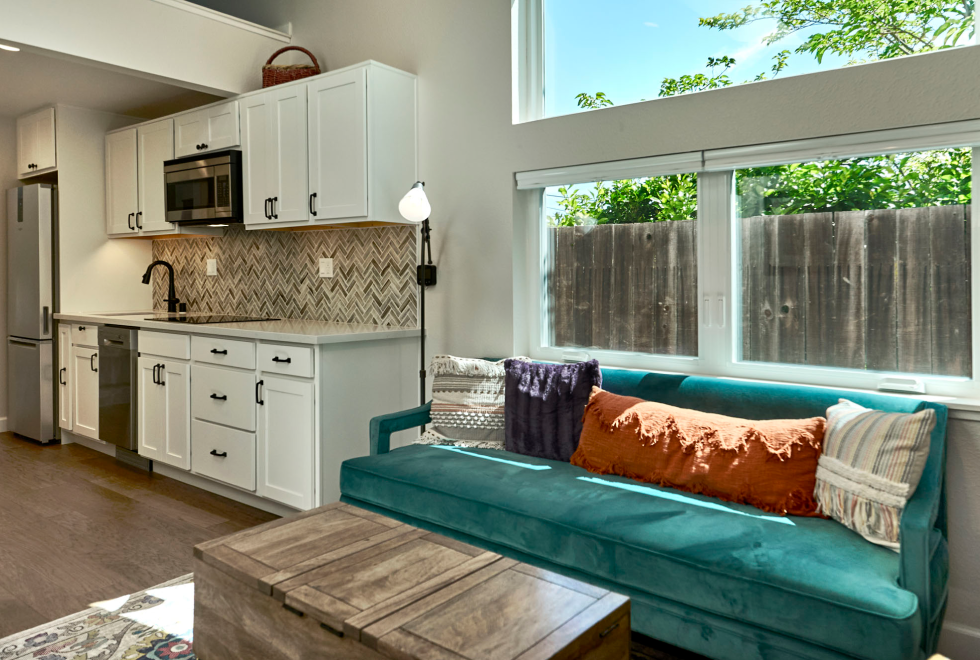 After some preliminary research, Vickie and her husband worked with Maxable sourced designer and architect, Carrie Shores Diller of Inspired ADUs, to draft up the design plans. Since they envisioned the ADU being used as a rental property for the foreseeable future, they made sure to design it with tenants in mind. Once permitting was complete, Vickie and her husband got to work doing what they do best: managing everything construction!
Even with its limited square footage and narrow layout, this 1 bed, 1 bath, 360 sq ft space exudes a sense of spaciousness. The strategic inclusion of skylights, 15-foot ceilings, and an expansive 80-foot loft makes this ADU feel nothing but bright and voluminous. Natural light and high ceilings truly go a long way in opening up any space!
And for tenants who crave a sense of privacy? A personal pathway and entrance to the ADU, as well as intentionally placed windows to keep sightlines private.
Much thought went into the interior design, as well. Vickie chose a traditional farmhouse-style design that felt modern, fresh, and welcoming for tenants of all ages. Spaced throughout the ADU are tactful pops of color to keep the space fun and lively.
Thinking from a tenant's perspective, Vickie also knew she wanted there to be plenty of countertop and storage space for ease of living. Even considerable thought was given to the furnishings, such as a high-quality bed to make the ADU as comfortable as possible.
Hot tip: Design your ADU with its occupants in mind. In this case, having a minimal aesthetic that avoids excessively loud colors or patterns provides a blank slate for tenants to customize to their liking. This also provides flexibility for the space should Vickie decide to use the ADU to house family in the future.
Remarkable ROI Offers Pandemic Relief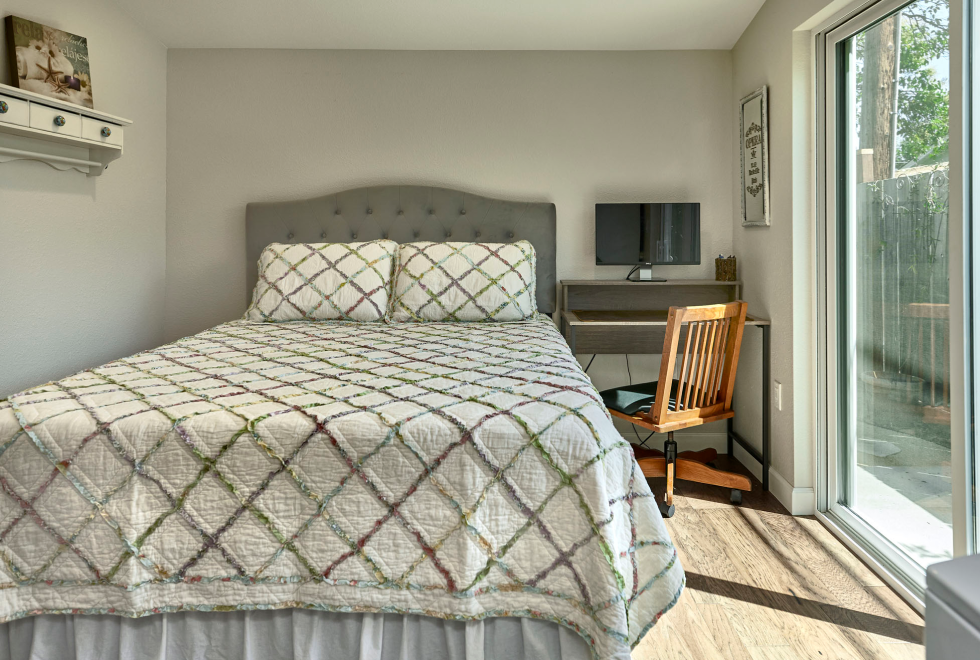 Now that you have a rundown of the space, the pressing question remains: What's an ADU like this cost? Let's break it down.
Design: $13,500
Permit: $8,200 
Miscellaneous: $16,500
Construction: $146,800
Grand Total: $185,000 
While this is no small sum, the sizable return on investment made every dollar worth it. The passive income this ADU generated for Vickie and her husband in the midst of the pandemic that halted their construction business was a huge financial help. 
Now, their ADU provides mostly traveling nurses with a temporary yet affordable place to stay, while Vickie and her husband reap the benefits. What more could you ask for?!
Plan, hire, and manage your ADU project with Maxable.
Even though Vickie and her husband had the expertise to operate as their own consultants, general contractors, and builders, they still emphasize the importance of utilizing professional resources as much as possible. Building an ADU is a big endeavor that you should never have to take on yourself.  
At Maxable, we're here to match you to those vetted, professional resources. That way, your ADU project will be in good hands from start to finish. The secret to success is never going at it alone! 
Ready to learn more? Tell us about your ADU project and we'll match you to some of the top ADU designers, builders, and lenders in your area to launch your project. Click here to get started.