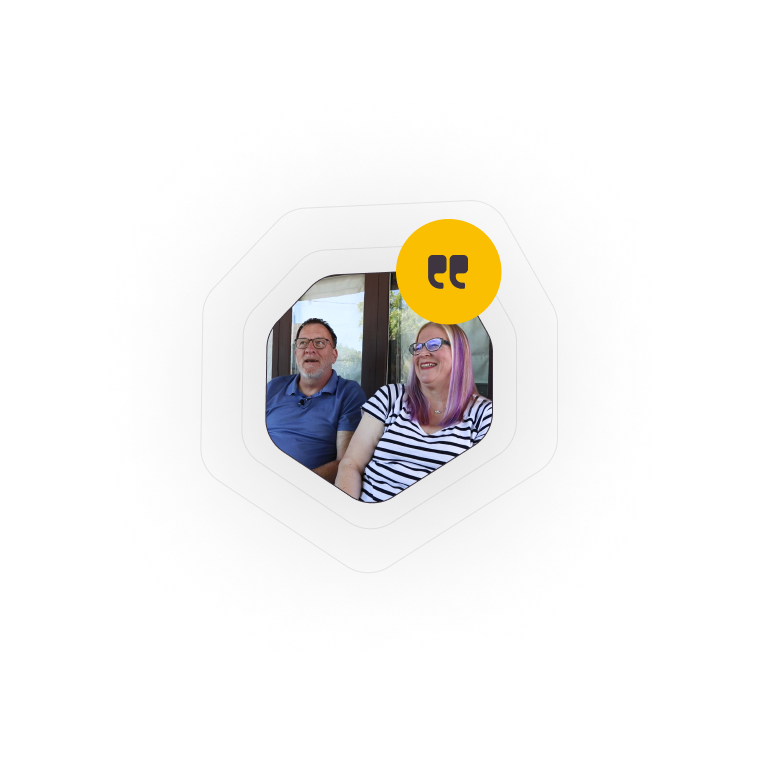 Once it was time for Danni's mother to move close to home, Bud and Danni knew that building an ADU would check all their boxes!
"Our ADU allows us to keep family close and safe and will allow us the ability to stay here in the city that we love long-term. It extends the spaces that our current home wasn't providing while allowing a nice separation of living and workspaces.
It's been an amazing process…I feel like we have a lot more flexibility here on our property."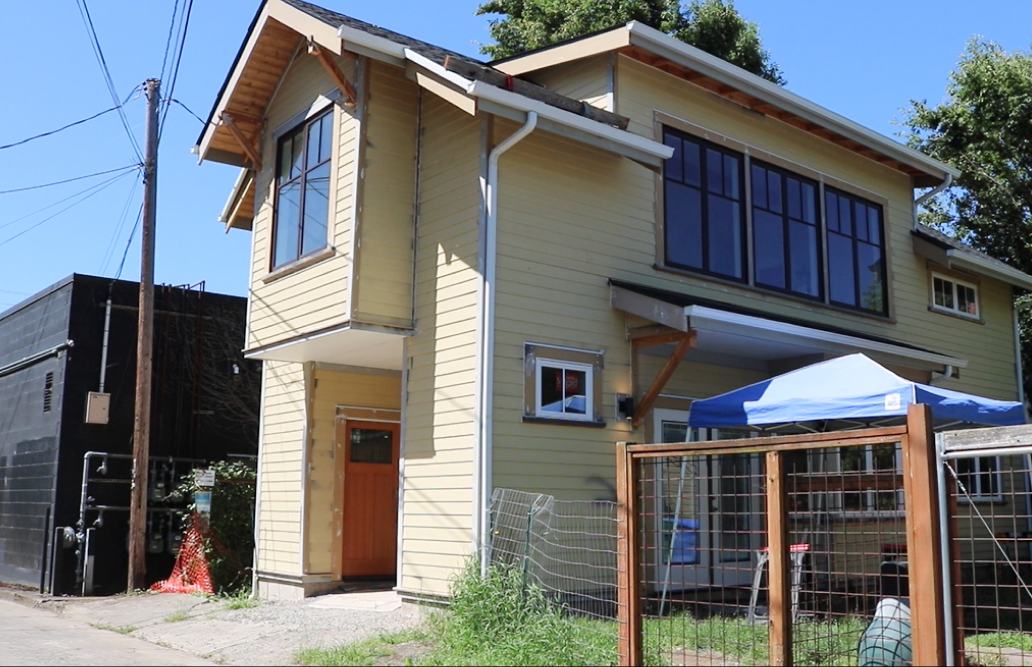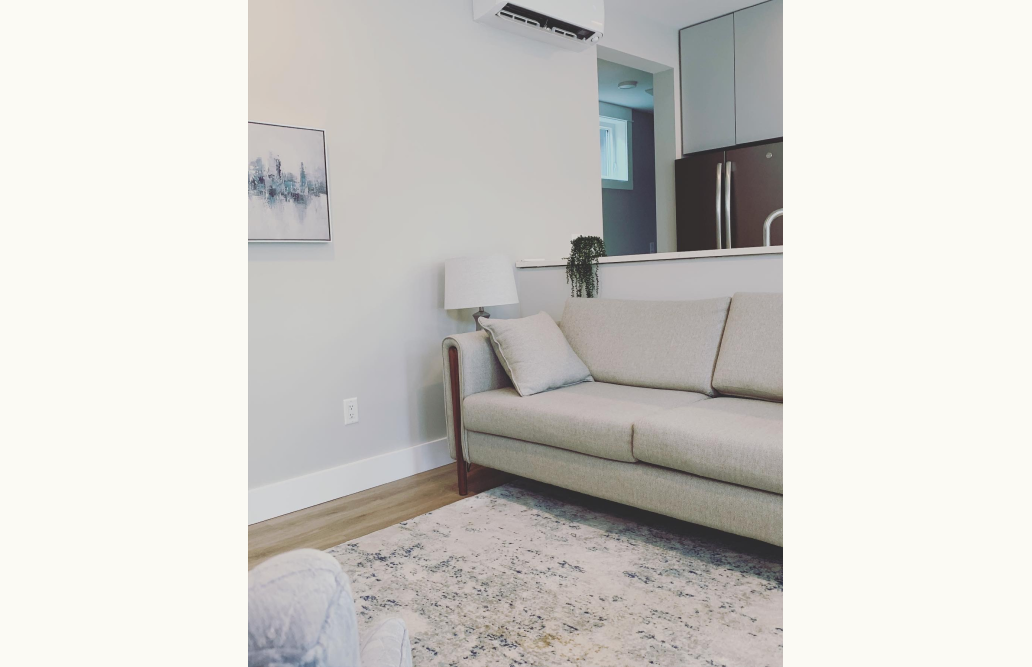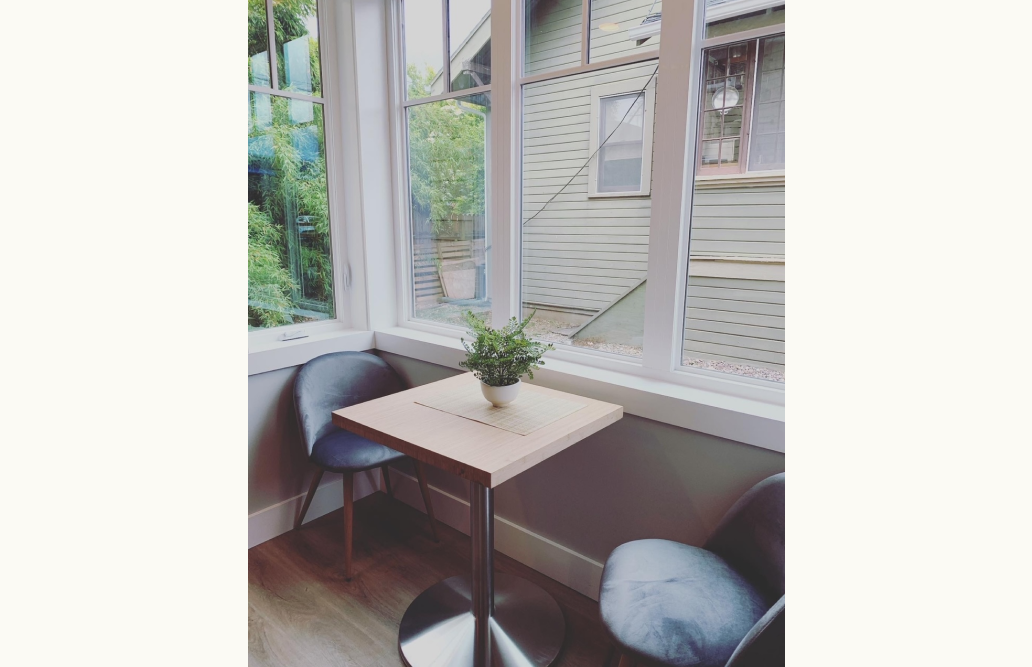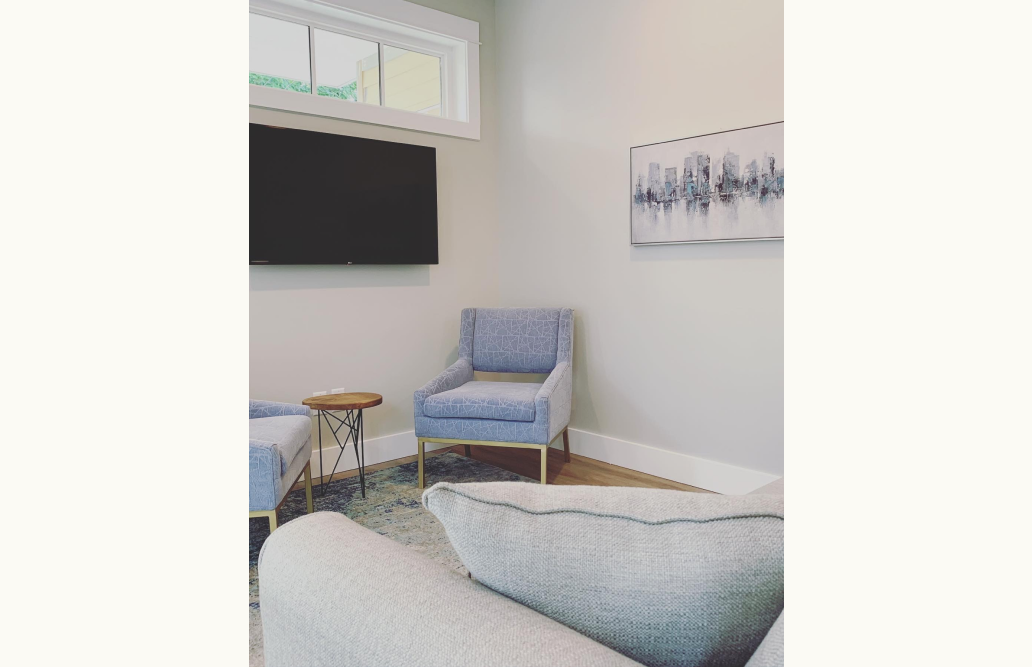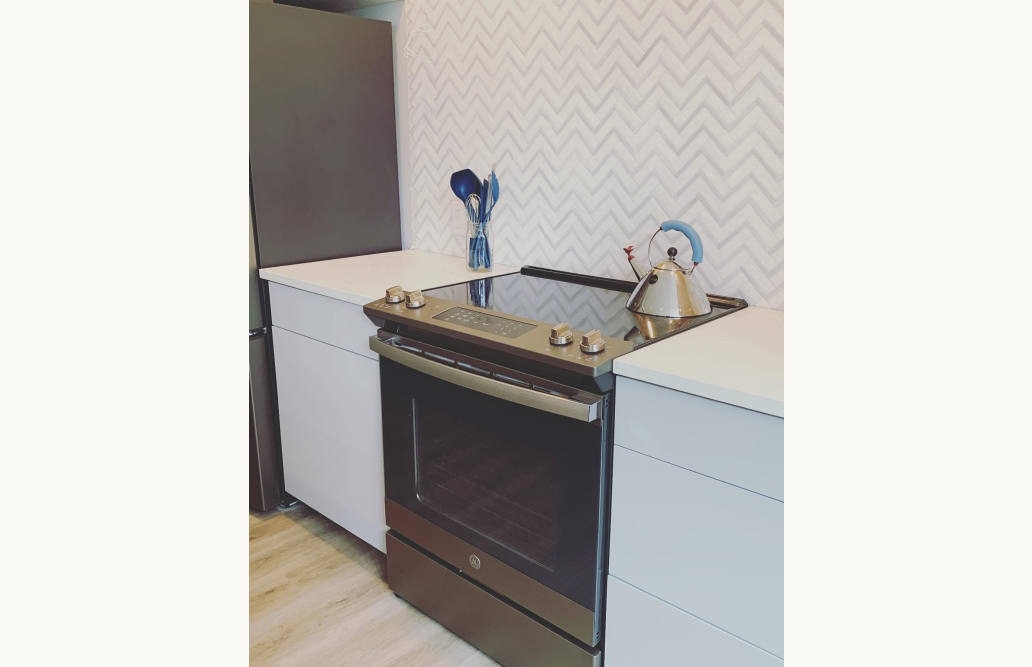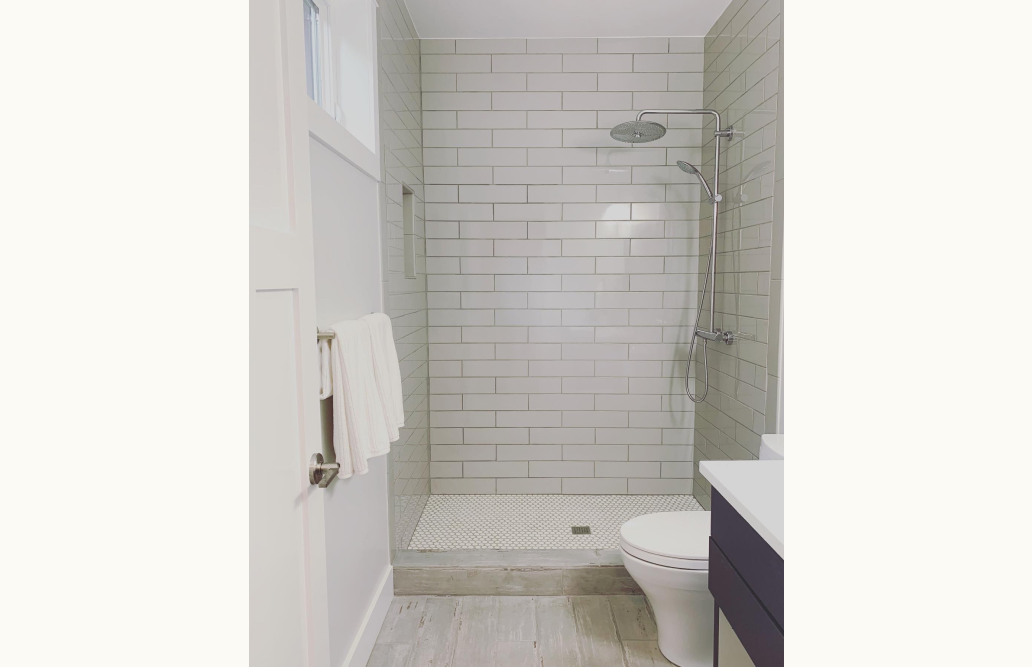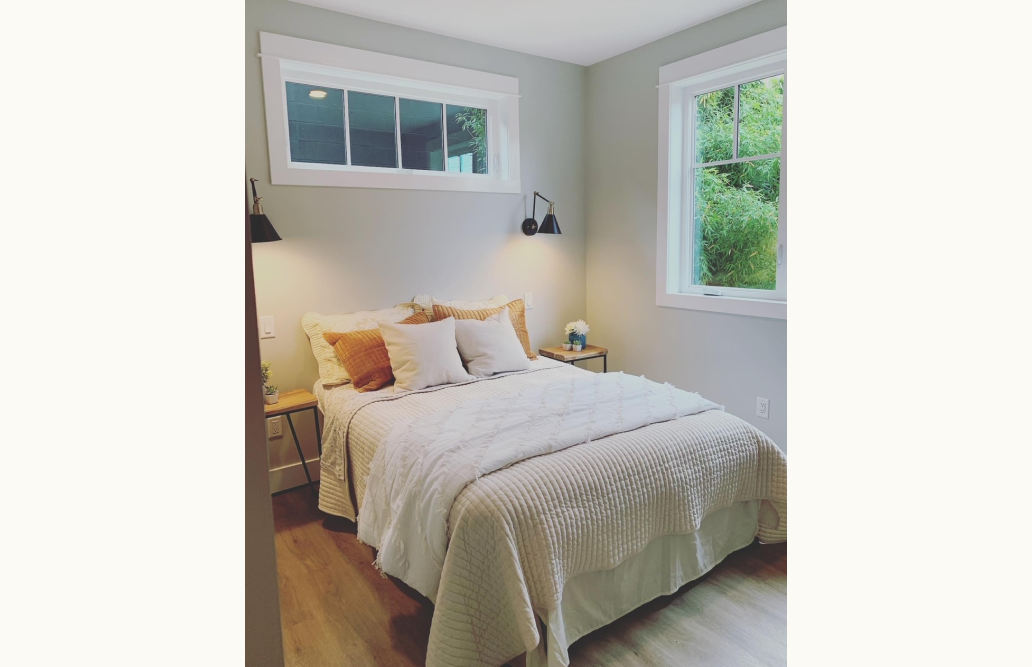 The Backstory
When the time came for Danni's mother to move to Oregon, Bud and Danni saw it as the perfect opportunity to keep Bud's family tradition of multigenerational housing alive. As two ADU-certified realtors, they saw an ADU as the ideal solution to keeping Danni's mom close, while also allowing her to maintain her independence. Plus, the second floor would give them some extra room for hobbies and hosting friends, as well. With all that in mind, Bud and Danni were able to deliver a truly special ADU on all fronts!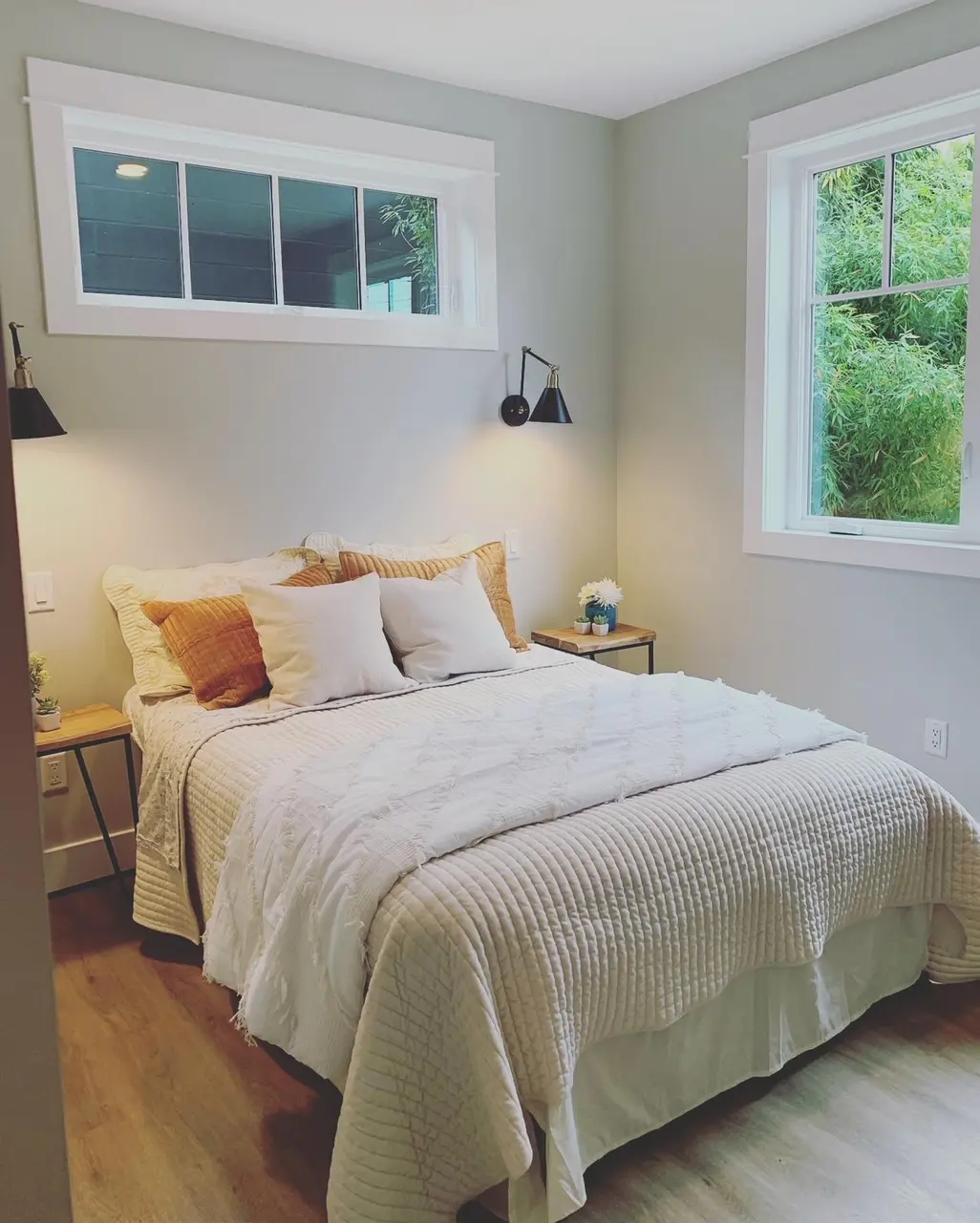 Stacked ADU Serves Dual Purpose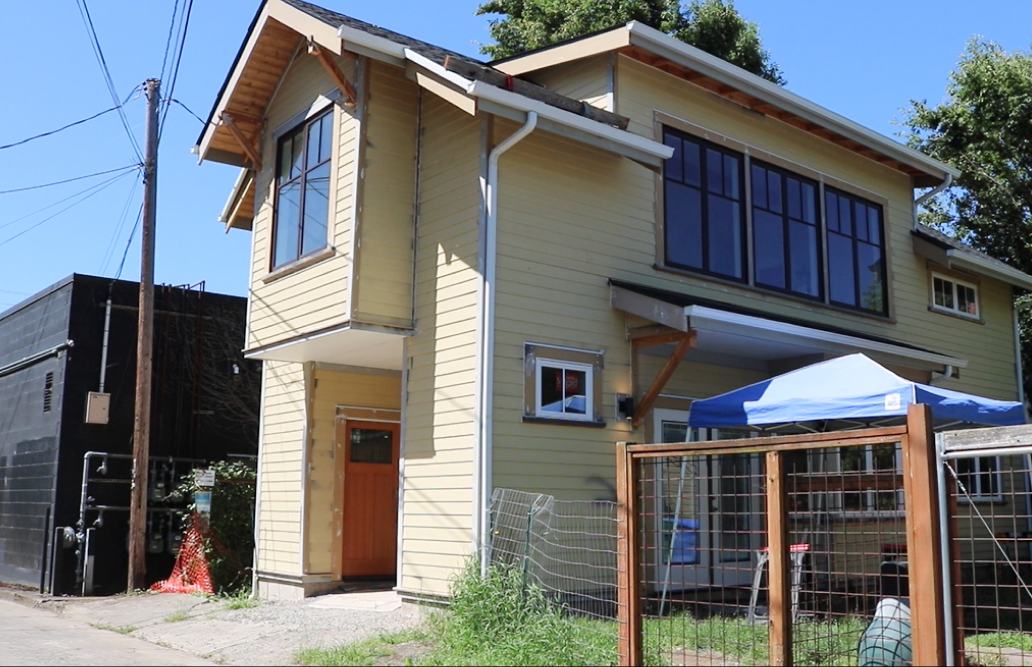 As soon as Bud and Danni purchased their property back in 2003, they spotted building potential in the backyard. They knew it was only a matter of time before they would trade in their dilapidated, century-old garage for something truly spectacular. Something like a brand-new ADU!
Flash forward to when they moved Danni's mom to Oregon in 2019. Bud and Danni wanted to provide her with a space she could call her own while meeting their own needs along the way. They worked alongside their architect, Lyons Hunter Williams, to lay out all their short- and long-term goals, needs, and visions for the unit. 
Once a design was locked in, out went the ancient garage, and in went the ADU!
This stacked ADU is a whopping 615 sq ft downstairs and 650 sq ft upstairs. While the second floor is actually considered just additional square footage to their primary residence, the lower level is a spacious 1 bed/1 bath ADU, with all of Danni's mom's needs and wants taken into consideration.
Since the ADU is stacked, the two levels are technically not connected. Rather, a separate staircase allows access to the upstairs unit. This promotes a great sense of privacy and separation on both levels!
Bud and Danni had a specific vision for the ADU. While Danni's mother occupies the lower level, they have the entire upstairs to use as a multi-purpose room. They were able to officially upgrade their workspace from the crowded dining room table in their main house. Or, when friends or family come to visit, the upstairs seamlessly transitions into an entertainment space. The second floor contains some unique features like vaulted ceilings accented with an exposed beam, and a spare room, which Danni intends to use as her Peloton room. 
This allows their main house to do what it does best: be a home.
Total Cost: $340,000
Interior Design Pay Homage to Family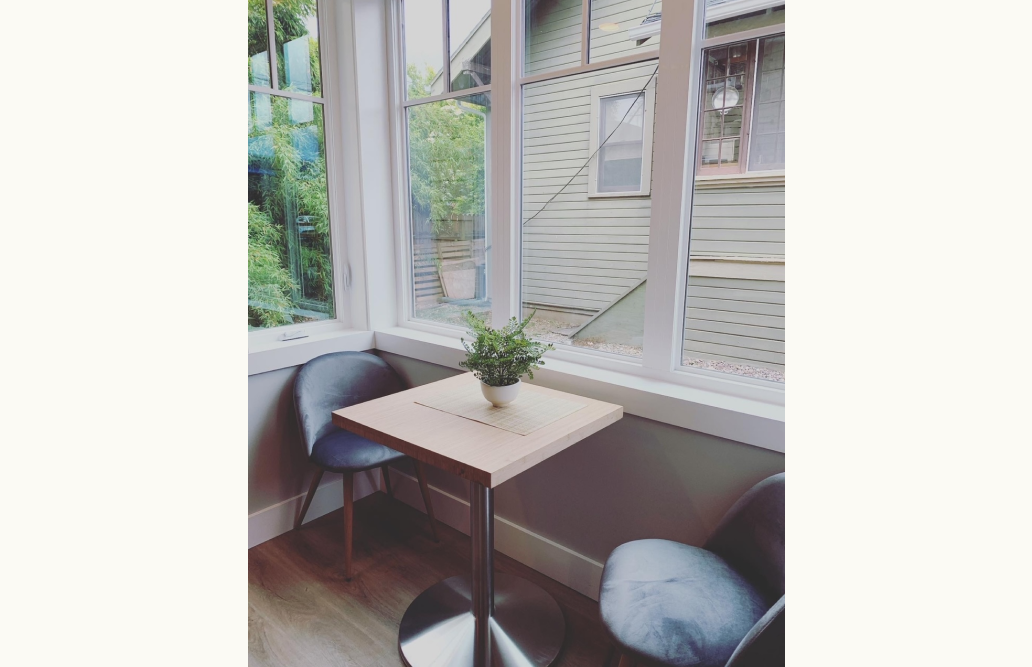 For Bud and Danni, it was important that the ADU design reflect Danni's mother's needs and desires. Given that she sold her previous home in Florida to fund a sizable chunk of the ADU, it only made sense that she was briefed on everything from the kitchen cabinets to the bathroom tile. 
"We wanted her to feel like she wasn't just moving into a space that she had no say in," Danni explains. "And so, it was important to us that she be on board for all of it."
Speaking of the kitchen cabinets, they are definitely one of the coolest features of the ADU! Danni's mother really wanted painted cabinets, but Danni was concerned about the wear and tear in the paint over time. Fortunately, Danni's friend, a kitchen and bath designer, had a solution.
It was a product called "Fenix," where the kitchen cabinets were wrapped in a "self-healing" material of sorts. So, when the paint inevitably scratches over time, simply apply a bit of heat to the paint, and…poof! Good as new!
Bud and Danni also had parts of the ADU customized specifically with Danni's mother in mind. 
"My mom's favorite thing to do is probably drink coffee. I really wanted her to have a space for that. And I feel like in a lot of ADUs that we tour, the eating space and dining space is so often an afterthought," says Danni. 
This dining space was anything but an afterthought. Surrounded by windows on three sides, this roomy nook is full of natural light. It also provides a fantastic view of the yard for Danni's mother to see birds, dogs, and people out for a walk. 
But that's not all! Bud and Danni also made sure to incorporate ADA-compliant features for Danni's mother to live as comfortably as possible.
Like other features of the ADU, this accessibility serves a dual purpose. Not only does it benefit Danni's mom in the present, but it will potentially come in handy for Bud and Danni in the future, too. 
Hot tip: Design your ADU with the future in mind. For Bud and Danni, this meant building an ADU that was ADA compliant and suitable for them in the future. So, should they decide to move into the ADU down the road, it will already meet their needs. 
At the end of the day, family was really the inspiration for this ADU, including Bud's family tradition of multigenerational housing. Rather than building it as a rental for income-generating purposes, Danni says,
"For us, it's always been about family. For now, my mom is in this space…But our hope is to be able to continue that tradition as time goes on. That we will always have a space for family to come to when they need it."
Beautifully said, Danni!
Plan, hire, and manage your ADU project with Maxable.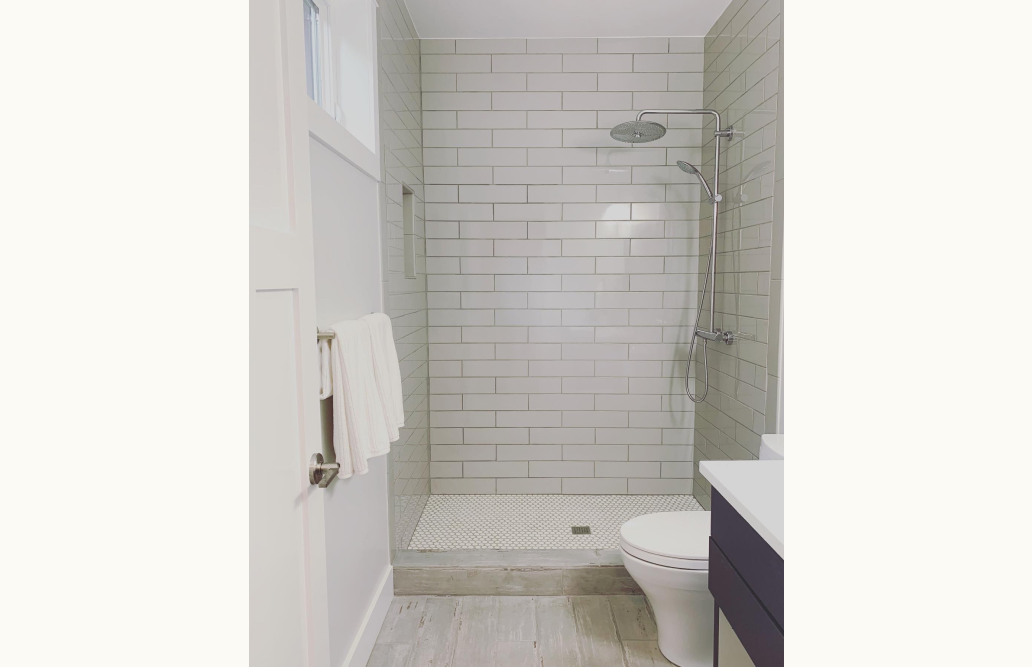 When it comes to building an ADU, it's important to surround yourself with a solid support system. Even Bud and Danni advise against tackling it all yourself. After all, building an ADU is no easy feat!
"Hire really good people," Danni recommends. "Our architect was fantastic in helping us figure out what we could do and what the options were…Our contractor [was] fantastic about what we wanted, giving us the right advice and direction."
At Maxable, we're here to help you establish the right support system you need. With our trusted network of vetted designers, lenders, and builders, you'll have a team of helpers every step of the way.
If you think you're ready to get started, tell us about your ADU dreams here to receive personalized introductions to ADU professionals in your area. We can't wait to hear about your ADU ideas!