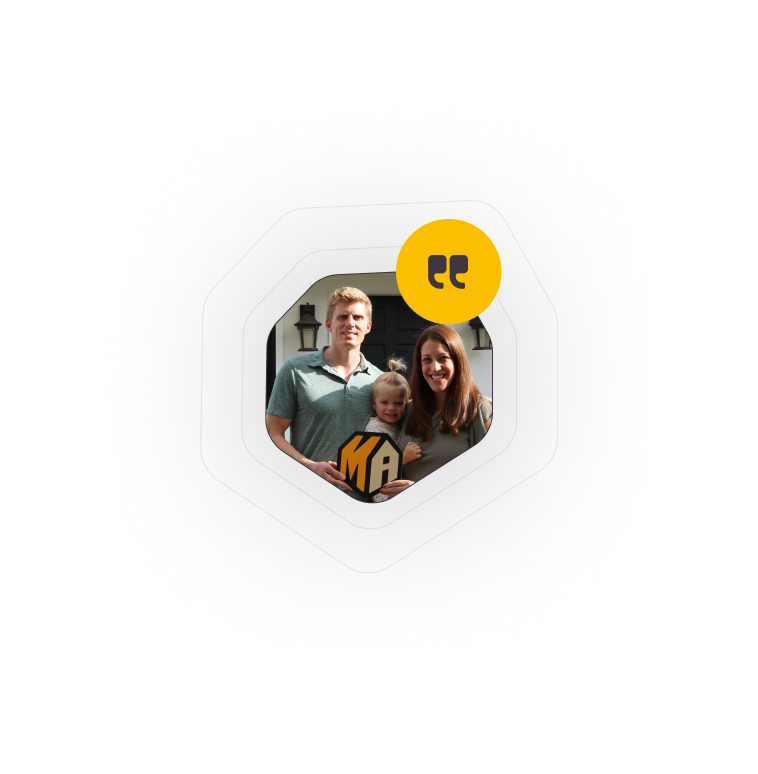 Andy and Jenn get the Maxable treatment for their brand new backyard home.
"Having Maxable as this free resource was incredibly helpful. It's been such a long journey, but being connected with our consultant and being able to pick their brain all throughout the process really made the process smoother.
You can do the research and the googling on your own to an extent, but then actually talking with an expert that has the experience and they've done the same sort of thing locally really gave us peace of mind."
The Backstory
Surprisingly, Andy and Jen came to find out that their home was one of the few single-family properties in their neighborhood and almost everyone else was reaping the benefits of a multi-family property. Realizing that their unused empty backyard had some real potential they jumped on the bandwagon and hit up Maxable to help them transform their empty backyard into a beautiful space with purpose.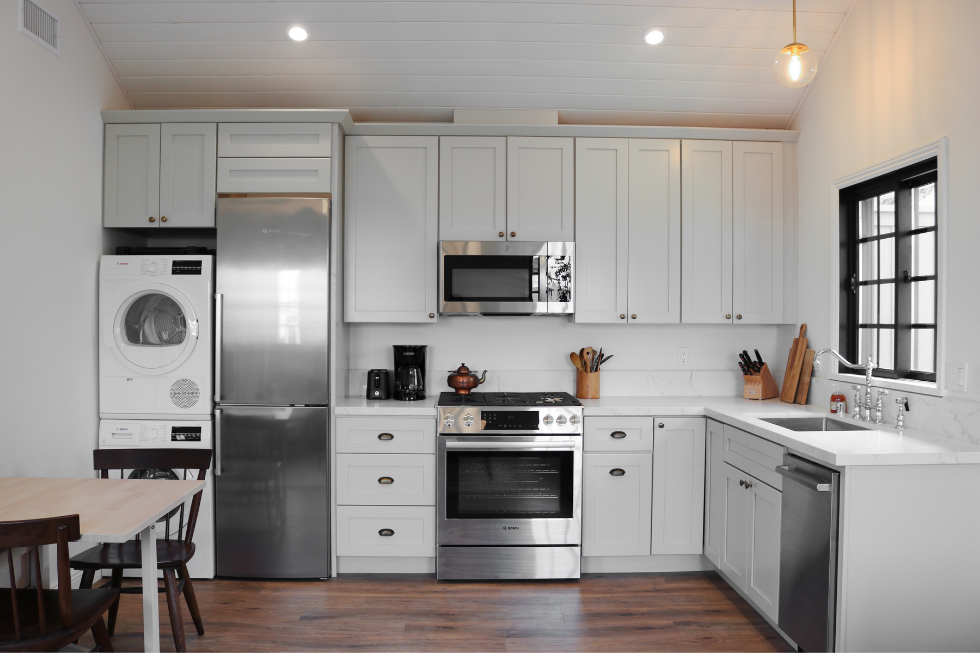 Jumping on the ADU Bandwagon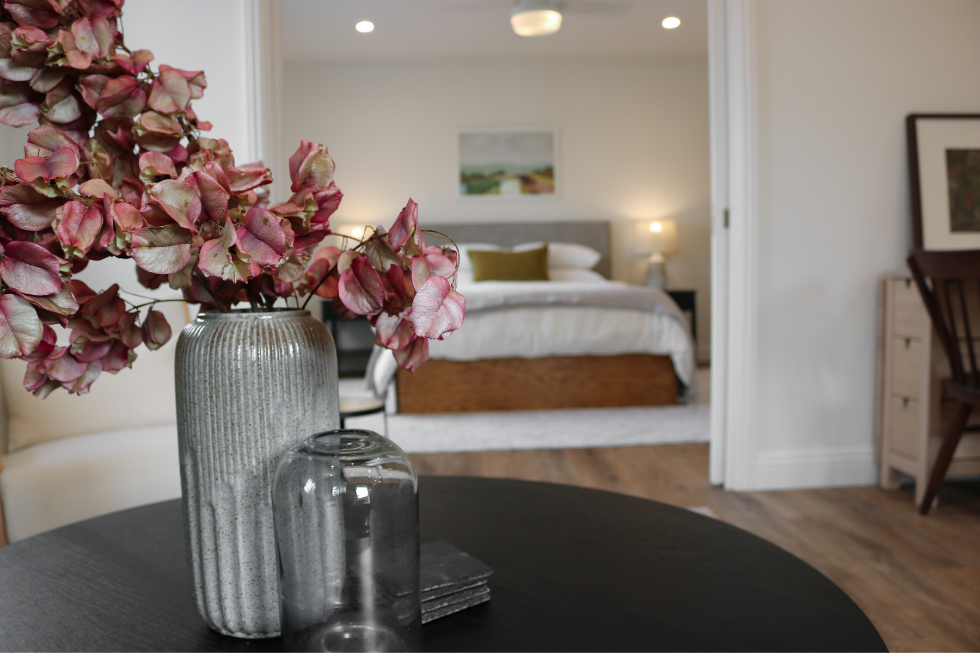 Whether they were used for rental, family, or just as a place of leisure, almost all of their neighbors were enjoying the benefits of an extra unit on their property.
The couple knew they had to get in on the fun, so they started poking around and found that their timing couldn't be better. California had just passed six ADU bills to make building an ADU very easy. However, as most of our clients come to find out, all of the regulations, building codes, and law changes can be very overwhelming for those new to ADUs! They decided to give Maxable a call and their project took off running from there.
Their Maxable consultant began by inspecting their property, looking for any potential obstacles: power lines, sloping, odd property lines, etc. Luckily, they found that Jen and Andy's property was a builder's dream for an ADU. Their flat empty backyard had alley access, which would make transporting materials in and out during construction a breeze. Their consultant gave them the green light and they were ready to meet with a designer.
A Rental With a Chic Twist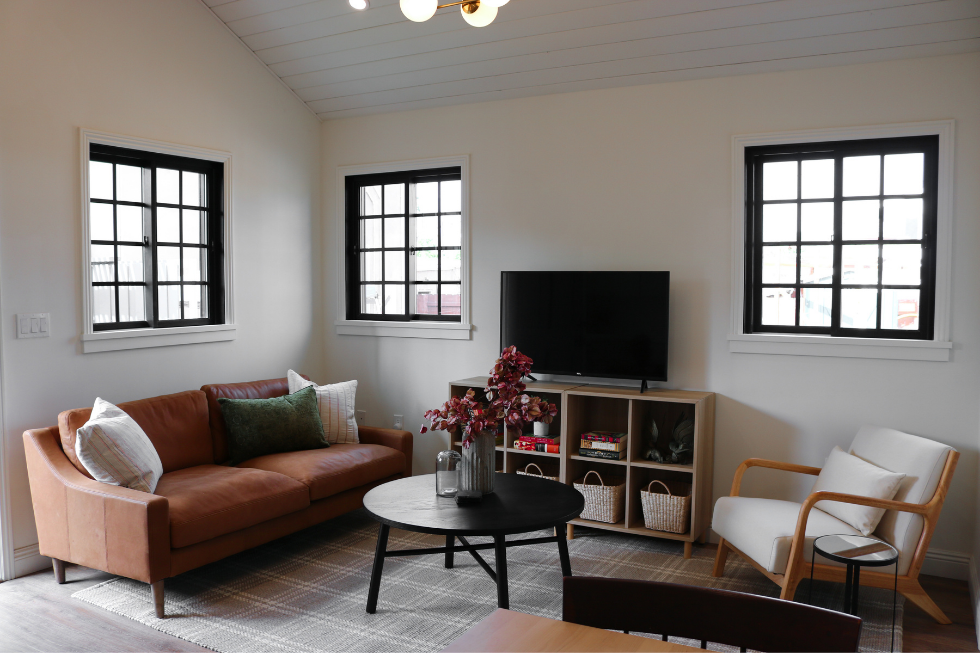 Andy and Jen were connected by their consultant to Ruland Design Group. Ruland Design Group is a women-led firm that has been designing stunning structures all over San Diego for over 20 years. Their vast portfolio includes multi-use structures, restaurants in historical buildings, and most importantly, ADUs.
After listening to the couple's vision for their new backyard home, they proposed a spacious 500 sq ft one bedroom unit with a walk-in closet and a stackable washer and dryer. Given their experience working in the city, Ruland was quick to get permits approved and ready for building.
Finally, they were matched with ADU Builder Pros and began construction in early 2021.
Let's break down the costs:
Cost breakdown

$23k Design and permitting
$156k Construction
$20k Landscaping and fencing
$10k Appliances and furnishing

Total cost of the whole project
Andy and Jen wrapped their project in October of 2021 and are planning on renting it to traveling nurses for mid-term leases (typically 3-9 months). Jen let her eye for interior design take the lead in putting together a gorgeous fully-furnished rental space that any person could feel at home in. They expect to rent it out for anywhere between $2,000 – $2,500.
Plan, hire, and manage your ADU project with Maxable.
At Maxable, we believe that building an ADU should be fun and exciting. You shouldn't have to be the one to deal with confusing obstacles like permitting snafus or ever-changing regulations. We'll be by your side every step of the way and connect you to experienced designers and general contractors in your area to make sure your project goes as smoothly as possible.
Leave the headaches to us! Check your address and see what Maxable can do for your home.