It's no secret that a garage conversion ADU is a big investment to make. Although they're well worth the price tag, the last thing you want is to be blindsided by extra costs that end up blowing your budget. Unfortunately, we've seen it happen too many times to unsuspecting homeowners!
To help you stay within budget, here are three cost-saving tips to know before you jumpstart your next garage conversion project.
Tip #1: Stay within the existing footprint
If your garage and foundation are in great condition, using the existing walls and roof of the garage is going to mean you can save big on demolition and building costs. Some work will still have to be done to install plumbing and complete electrical work, but the costs are going to be minimal in comparison to the cost of building from the ground up or expanding the structure.
Staying within the footprint also means that you can take advantage of the regulations for garage conversions. For example, if your garage only has a 2 foot rear setback, you can still build your ADU even though it doesn't comply with the 4 foot setback rule in California. That's just one perk of using an existing structure for your ADU!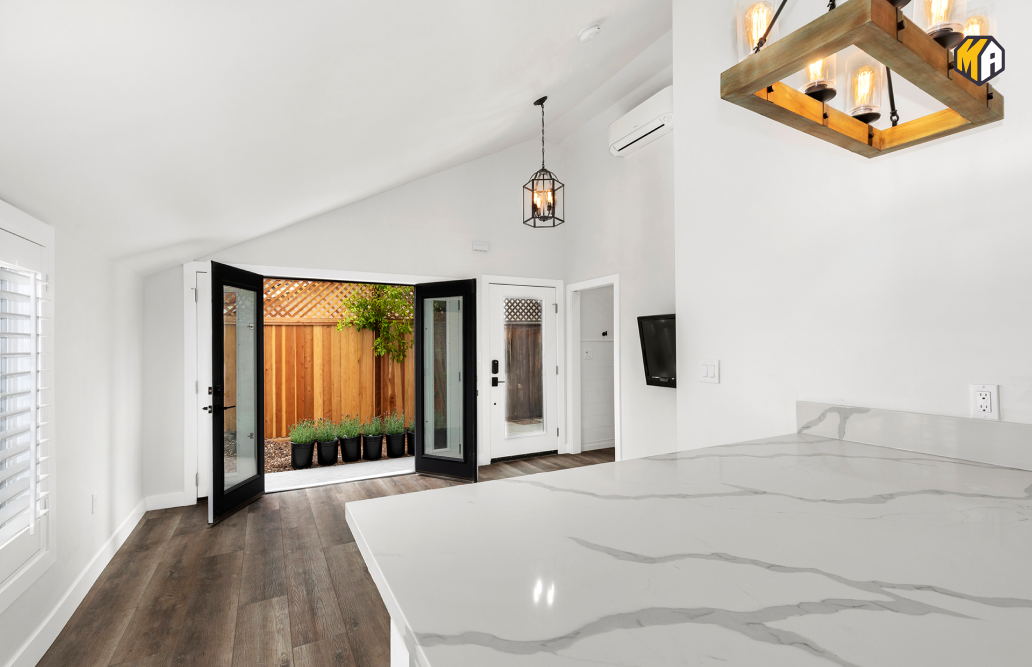 Tip #2: If you must expand, expand in the direction of the door
If you're interested in adding square footage to your garage conversion for some extra space and comfort, great! But be mindful of the direction you expand in because it can make a big financial difference. Why?
Since most garages have a standard, pitched roof, that means the side walls are load-bearing. Expanding to the side will require reinforcing that wall to ensure it retains its load-bearing ability. But that's not all. You'll also have to replace part of the existing roof with a gable addition. Put simply, you're looking at a lot of dollar signs.
Our recommendation? Expand to the front in the direction of the garage door or the parallel wall. This is much more cost-effective as it doesn't require as much work to structurally enforce the remaining walls.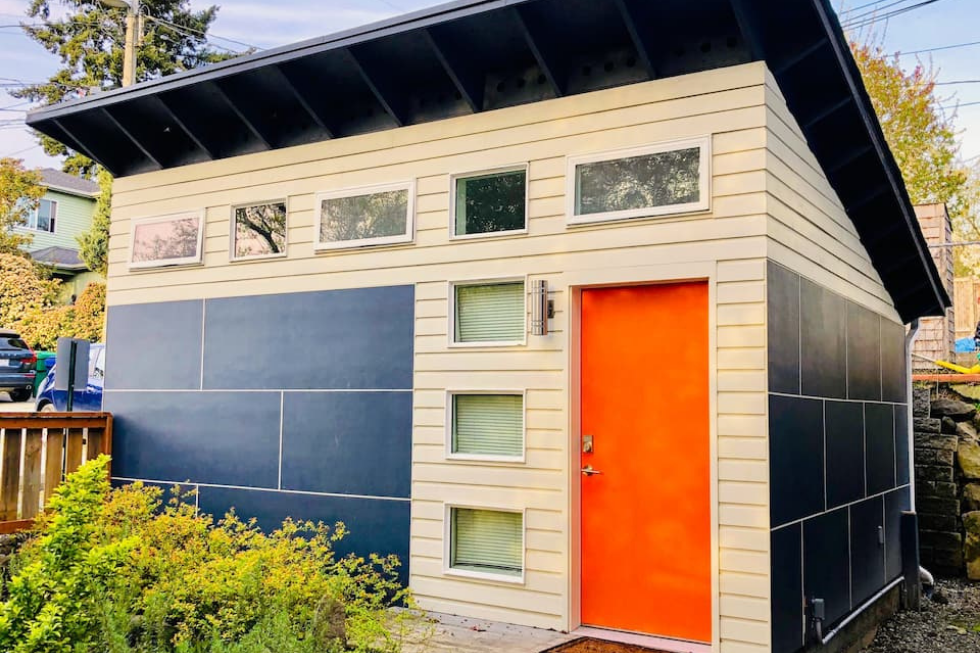 Tip #3: Hire an experienced ADU designer
Just like you wouldn't pay someone to fix your car who has no knowledge of cars, never hire a designer without ADU-specific experience to design your ADU. With any ADU project, this is a good rule to follow. But with a garage conversion ADU in particular, the importance of hiring the right designer cannot be overstated!
Garage conversions are often more difficult for designers since they are working within an existing footprint. Similar to a game of Tetris, it's quite the challenge to figure out how everything will fit into the garage in a way that works. For that reason, never cut corners when it comes to hiring the right designer for the job.
Moreover, even seemingly small aspects like positioning the front door of the ADU away from the main house for privacy purposes could be overlooked by a designer without ADU experience. The details really do matter, so find a designer who also understands the importance of this. It'll be more than worth it!
Keep in mind that a structural engineer may need to be called in to assess the structural integrity of the garage before the ball can really get rolling. If everything looks good, your project will take off in no time!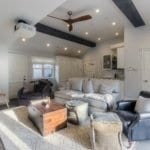 Plan, hire, and manage your ADU project with Maxable
At Maxable, expertise matters. Put your next ADU project in the hands of our experienced, vetted designers and contractors who understand the ins and outs of everything ADU.
Still have some questions? We've got you covered! Sign-up today to join Maxable's CEO in a monthly webinar where we can provide the answers you're looking for. See you soon!