If you've ever envisioned transforming your dusty, cluttered garage into a more usable space, you're not alone! Garage conversions are a fantastic way to maximize potential on an already existing space.
How much potential are we talking about? Let's take a look.
Does your property lose value if you convert your garage?
Absolutely not!
In fact, garage conversions are a relatively easy way to substantially increase your property value! They can come together somewhat quickly compared to custom builds, with several ways for income-earning potential.
Once your garage becomes a usable space, it is considered additional square footage. And that means an increase in the price of your home!
What type of garage conversion brings the most value?
ADU
Turning your garage into an accessory dwelling unit is the best route to take, financially speaking. Think about it! For all intents and purposes, it is a fully functioning living space with a bathroom, kitchen, and a separate entrance.
Renting out your ADU can accrue some serious passive income in the long run! For some homeowners, this can mean a one-way ticket to early retirement or an ingenious way to pay off your mortgage.
Other uses for your ADU include housing family members like an elderly relative or your college-aged kids, downsizing and renting the main house, or housing a caretaker. The flexibility of ADUs make these a popular choice for a lot of homeowners as they offer benefits in both the short and the long-run.
Office
Office spaces are another popular choice for garage conversions, albeit not a huge money-maker. They offer a quiet, secluded alternative to a sometimes distracting main house. As more Americans work from home, a private office can be a really smart move for many homeowners.
At the end of the day, however, offices simply don't bring as much value as ADUs. So, that's something to keep in mind when deciding your garage conversion's future.
Guesthouse
If you're someone who has frequently-visiting friends and family, a guesthouse is a great idea for your newly converted garage. Picture it! After a full day of visiting, your guests have their own, private sanctuary to return to for the night. And the peace of your own home isn't disrupted, either. It's the best of both worlds!
How does a guesthouse differ from an ADU? An ADU is required to have a full kitchen and bathroom, whereas a guesthouse only requires the most basic bathroom facilities. Since the guesthouse is not required to have a kitchen, it cannot be used for long-term housing. Their primary use is for short-term stays from friends and family.
With that in mind, like an office space, a guesthouse won't rack up as many dollar signs as an ADU and have less flexibility in the long-run. If maximizing your financial gain is top priority, an ADU is the answer.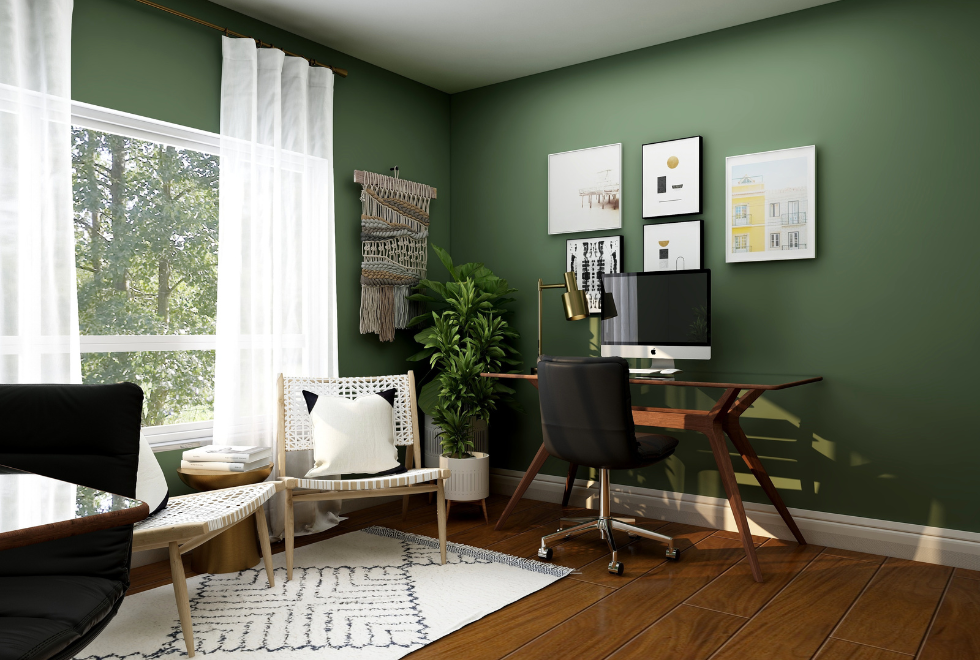 How much value does a garage conversion bring?
This depends on several factors.
The length of time you plan on owning your property can have a huge influence on the ROI. Take a $130,000 garage conversion, for example. When rented out long-term, that roughly comes out to a $1.5 million investment over a 30-year period! That's a 12x ROI.
Also, what you decide to do with your garage conversion can make a big difference. Remember, ADUs will bring you the most value compared to other options like an office or guesthouse. Hear about how one young couple used their ADU to pay off their mortgage!
What you do with the interior space can also impact the value. Here are three money-making design tips for your conversion.
Hot tip: As a rule of thumb, the longer homeowners own their property, the greater ROI. So, it's a good idea to plan ahead!
How does a garage conversion affect your home's appraisal?
Quite positively!
According to a study by Porch, a property with an ADU is appraised approximately 35% higher than properties without one.
Some appraisers will treat your property — home and garage conversion — much like a duplex by determining the fair market rent of each unit based on comparable rents for other properties. In simple terms? Essentially, they look to see how much income your property can generate.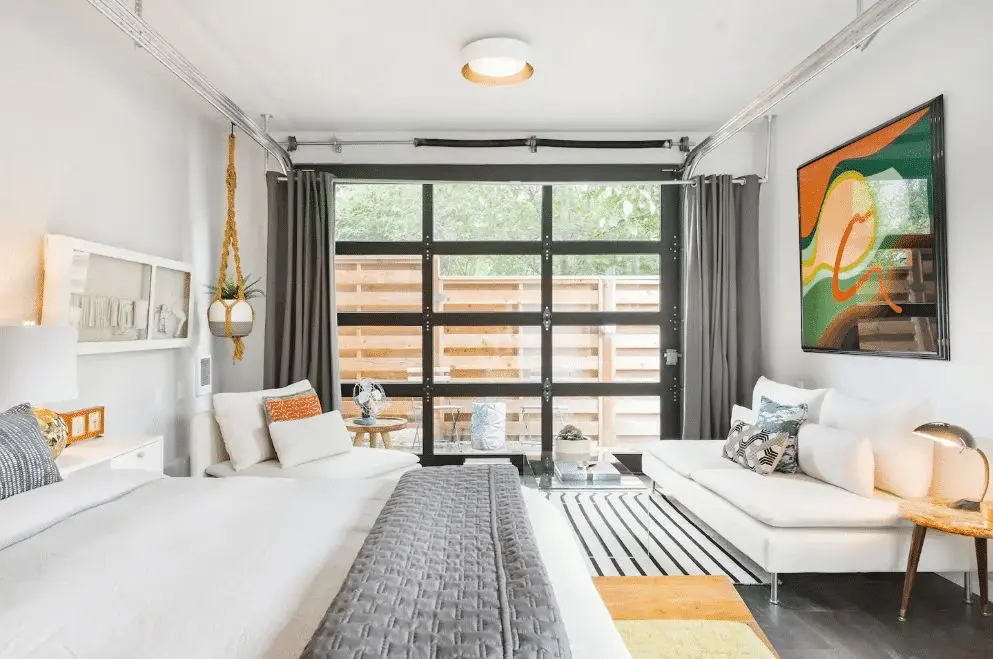 Plan, hire, and manage your ADU project with Maxable!
Ready to ditch dusty for dreamy? Let Maxable take the reins on your upcoming garage conversion project.
With a proven track record of helping countless homeowners, our team is here to make your ADU goals a reality. Tell us more about your vision and property, and we'll provide personalized referrals to top-notch ADU professionals in your area. Start your journey with Maxable today!