"Affordable ADU" is a relative phrase. It's no secret that the cost of building an ADU has increased in recent years. If someone tells you that you can build an ADU for under $100k, proceed with caution! Believe us, we're monitoring hundreds of projects this year, and we've seen the real numbers come through. 
These tips likely won't get your ADU project under six figures, but they'll definitely help ease the strain on your wallet. 
#1 Hiring a designer with experience in your jurisdiction
Just like most of us feel more confident and qualified to do a task that we've done repeatedly, you'll want to hire a designer in your area who has a decent amount of ADU-specific experience. After all, practice equals perfect!
Building an ADU isn't quite the same as building a home. Therefore, your designer should have at least a handful of ADU projects under their belt. Then you can feel more at ease having them tackle your project!
You may think that hiring a designer who has built lavish mansions or complex corporate offices is going to be a big plus, but you might actually be shooting yourself in the foot. 
How so? ADUs require clever design tricks to fit everything required into a small footprint. The skills that come with excelling at a game of Tetris is comparable to the skills needed to successfully build an ADU, only with higher stakes! The last thing you want are mistakes or overlooked aspects in the design process. Correcting any issues costs both time and money, which can quickly lead to budget blowouts. 
In short, never cut any corners when it comes to finding the right designer.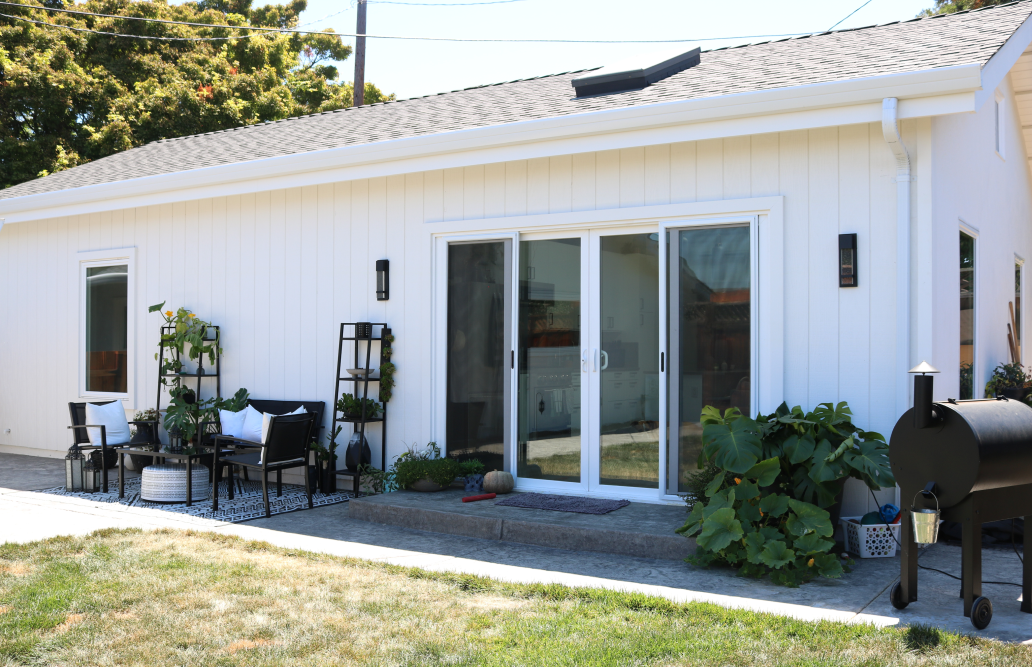 #2 Leave the construction to a professional
I think most of us have heard someone say, "I'll just do the construction myself to save money." Sounds familiar, right?
We cringe every time we hear this. While you may think that you're saving in labor costs, there's a good chance that you may actually end up spending more. Even though that may seem backward, here's why it's the truth.
First off, general contractors get bulk discounts on materials. That means less of a hit to your budget and more money in your wallet to use elsewhere. Nothing to complain about there! 
Along that same vein, general contractors have spent time studying the supply chain, and therefore have a strong understanding of it. They know when certain supplies will be especially expensive or difficult to acquire and vice versa. Definitely helpful intel to know! 
Also, a team of experienced builders will get the work done a lot faster, which means you can reap the rewards of your ADU much sooner. Rather than lose time to builders who aren't confident in or adept at the job they're doing, choose someone with plenty of experience to take on your ADU.
Spearheading the construction process yourself will likely cost you precious time and money. Not to mention, it could be dangerous! Instead, leave the work to the professionals. You won't regret it!
#3 Get multiple bids from contractors
It's never a good idea to go with the first general contractor you speak with. Similar to a job position, it's smart to interview multiple qualified candidates to secure a better understanding of the best person for the job.
There's no magic number for how many general contractors to speak with, but we recommend getting bids from at least three. This will give you a good ballpark estimate of what your project will cost and help you filter out heavy underbids. 
Speaking of underbids, be especially wary of them! They may seem financially enticing at first, but they can be disastrous. If a general contractor gives you a bid that is $40k or lower than the other bids, there is a high likelihood that they are either unconfident in their work or will surprise you with more costs down the line.  
We understand that securing a quality general contractor can feel stressful. But you don't have to do it alone! If you want help avoiding any scams or potential headaches, let Maxable take the reins by signing up for Maxable Pro. This Pro package will source three bids for you and help you compare them to make the best decision. Say sayonara to the stress!
#4 Utilize existing structures
Any time you utilize an already existing structure for your ADU, you save considerably on construction costs that you would otherwise have to pay if starting from scratch with a new build. Think of it as an advanced refurbishing project! Aside from the financial incentives, we love a good reason to reduce, reuse, and recycle! 
Garages are one of the most common structures homeowners use to build ADUs. They often provide a fantastic starting point for the project, and sometimes only need added reinforcements to ensure adequate stability. 
Similarly, pool houses are another great, pre-existing structure for your ADU, especially if it's not something you use often or will miss. Like a garage, they can go from drab to dreamy relatively quickly since they already have walls and a roof!
The only potential hiccup is if the existing structure is not deemed structurally sound enough to use. In this case, it would need to be entirely demolished. But many times, they just need some additional support before they're ready to go!
#5 Consider a smaller ADU.
This one may seem obvious, but it's worth mentioning nonetheless. A lot of homeowners want to build the biggest ADU that regulations will allow in order to get the highest ROI. But the reality? Your ROI on a simple one-bedroom or even a studio will still be significant!
Let's look at the numbers for a one-bedroom ADU built in Denver, CO. According to a blog written by Chris Lopez, a real estate entrepreneur and investor in the Denver area, a one-bedroom ADU can be rented for around $1,462 monthly, which comes out to roughly $17,544 annually. Talk about some serious passive income! And remember, this is just for a one-bedroom unit!
Another great reason to consider building a smaller ADU? Development and impact fees. In California, you do not need to pay D&I fees if your ADU is under 750 square feet. Fifty extra feet may not seem like much, but an 800-square-foot unit could cost you thousands of extra dollars. Put plainly, these fees can be staggering. So, if the size isn't a huge deal, try to stay under 750 square feet.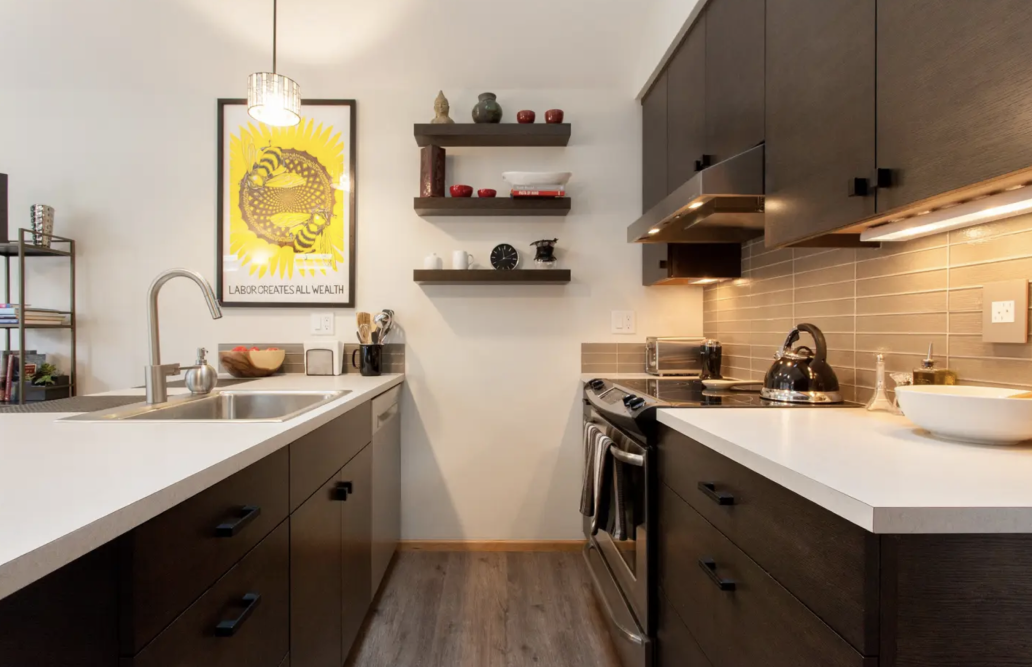 #6 Keep finishes simple
It goes without saying that affordable ADUs keep the number of bells and whistles in check. 
Stocking your home with fancy, brand-new finishes can be desirable yet costly! Consider checking out local thrift stores or surplus stores for things like appliances, cabinetry, doors, and other finishes. They may not be brand new, but there are lots of diamonds in the rough just waiting for someone to recognize their potential!
#7 Energy efficiency
This is a tip that may not save you money immediately, but it certainly will in the long run! Building an energy-efficient ADU means that you or your tenant can save significantly on utility bills. 
For example, solar panels are one such way to conserve energy and money simultaneously. To construct a detached new-build ADU in California, state regulation requires you to install solar panels. They aren't cheap, but they substantially limit energy consumption and cut down on your utility bill costs. In fact, for this very reason, many homeowners opt to install solar panels of their own accord!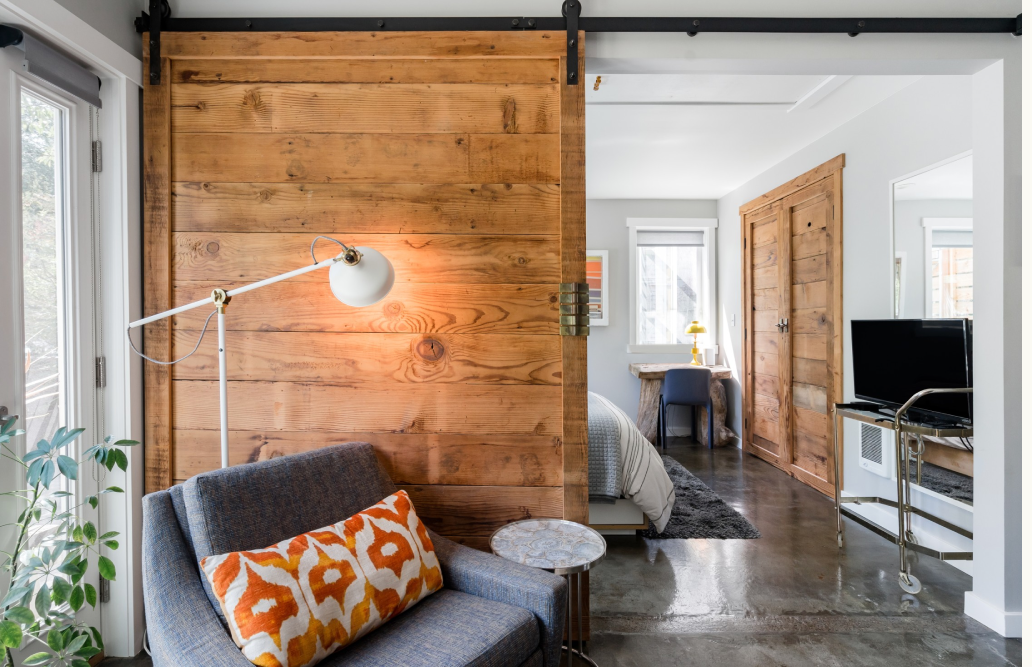 Another popular, energy-efficient method is using quality insulation. Insulation may seem obvious, but it's quite the money-saver. In the winter, it keeps the heat inside so your ADU stays warm and cozy all night long. It also minimizes energy usage with its ability to naturally regulate temperatures. 
There are a plethora of options at your disposal. LED lights, green roofs/walls, and other energy-efficient methods are just waiting for the opportunity to help you keep your ADU affordable!
Plan, hire, and manage your ADU project with Maxable! 
With the right people guiding you through the process, you won't be led astray with deceiving underbids, underqualified designers, or costly design choices. Look no further than Maxable to keep your project on track!
Sign-up here to register for a bi-monthly webinar hosted by Maxable's CEO. There, you can get any ADU questions answered to help relieve some stress from your project. We hope to see you there!