Whether you have a simple garage conversion or a 1200-square-foot detached ADU, a garden or outdoor room will boost the income potential of your accessory dwelling unit. Not to mention the quality of life of whoever's staying there!
With a little imagination you can turn a terrace or neglected side yard into a private oasis. Here are some of our favorites.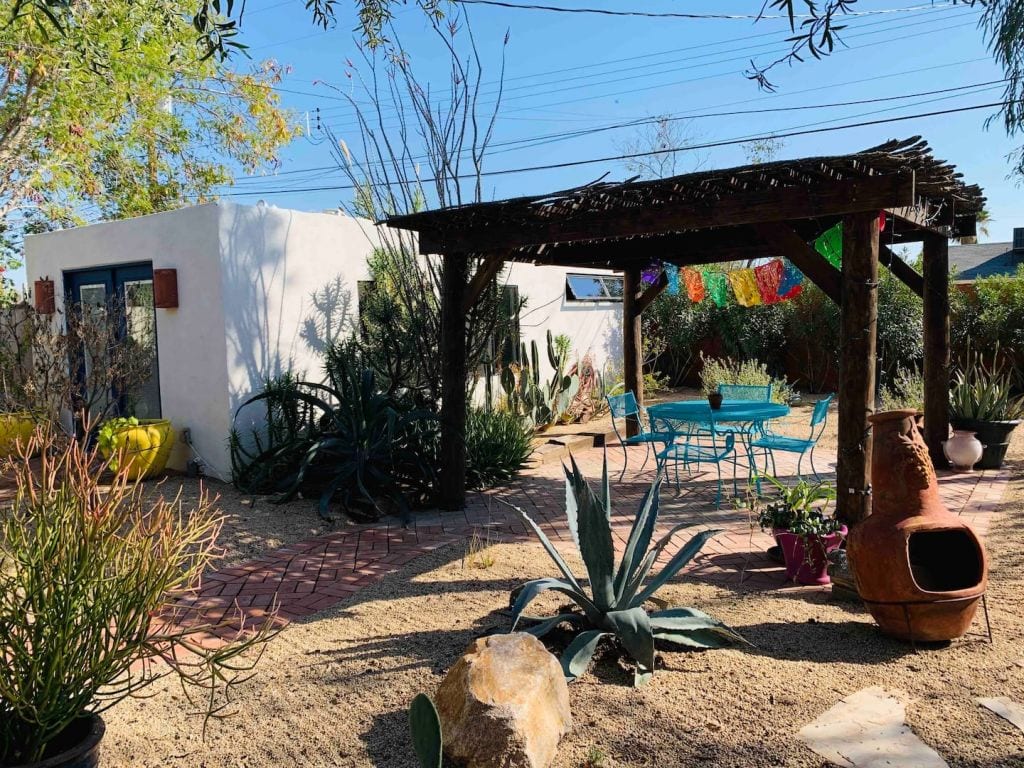 Desert must-haves: Shade for the sun and heat for the chilly nights. A sculptural chiminea completes the setting at this Phoenix Airbnb ADU.
When choosing a paint color for your ADU outdoor room, pick a hue that will show off your plants.
A cozy nook built out from a retaining wall—the perfect spot to spend an afternoon.
How does your backyard affect your ADU's design? Book a free ADU Planning Phone Call and find out!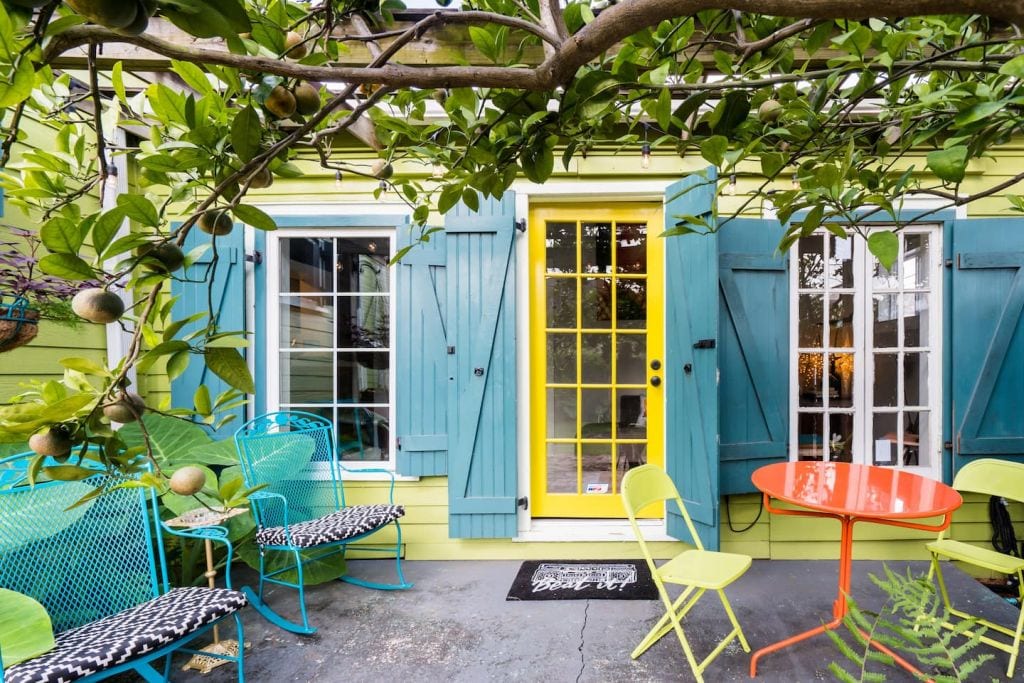 Citrus colors calmed with turquoise creates one of our favorite ADU patios. The owner of this Louisiana Airbnb got it just right.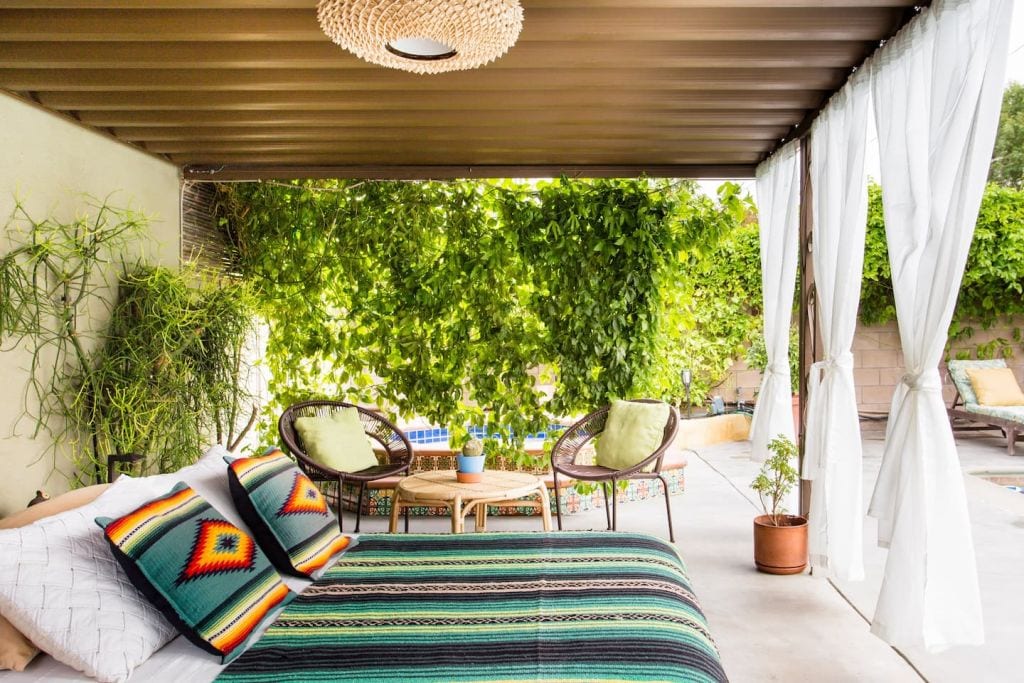 This ADU outdoor room covers all the bases: mealtime, lounge time, and drinks by the spa. California Air BNB.
An inventive use of stenciling turns a plain corner into a Moroccan retreat. Scallops at the top define the space.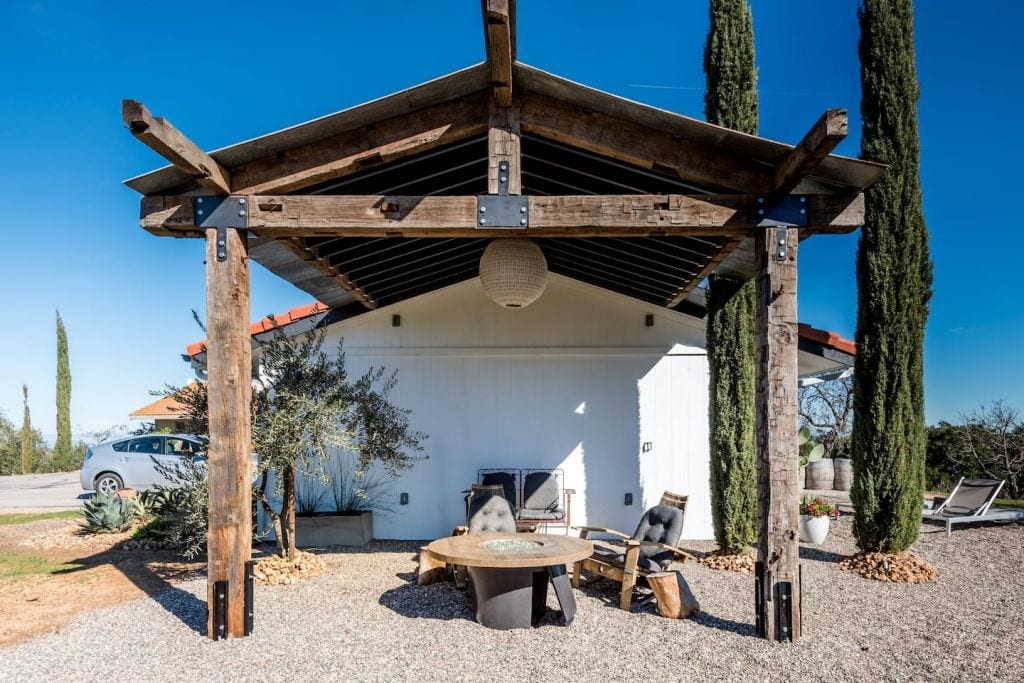 Could you resist an ADU with this massive rustic pergola? Neither can travelers! California Airbnb.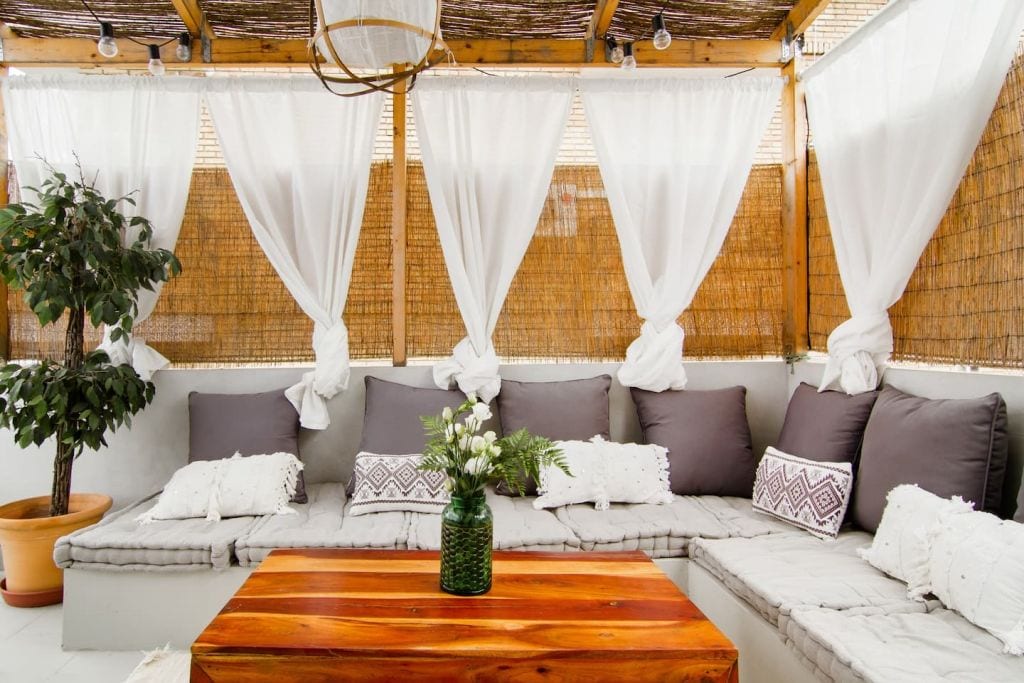 It gets steamy in Sevilla, but not on the rooftop terrace of this ADU. The combo of wooden blinds and knotted cotton panels creates privacy and texture.
Do you have room for an outdoor room? Maxable can help you figure it out. Call for more info!
If you're lucky enough to score a vintage patio set, this is where it could take you.
ADUs often have a bit of outdoor space between the back wall of the unit and the rear property line. You can use the wall as a blank canvas for arty plants and seating.
A world of inspiration on a narrow lot.
If you have only a few square feet to play with, choose a statement piece like this chair and surround it with a collection of potted plants.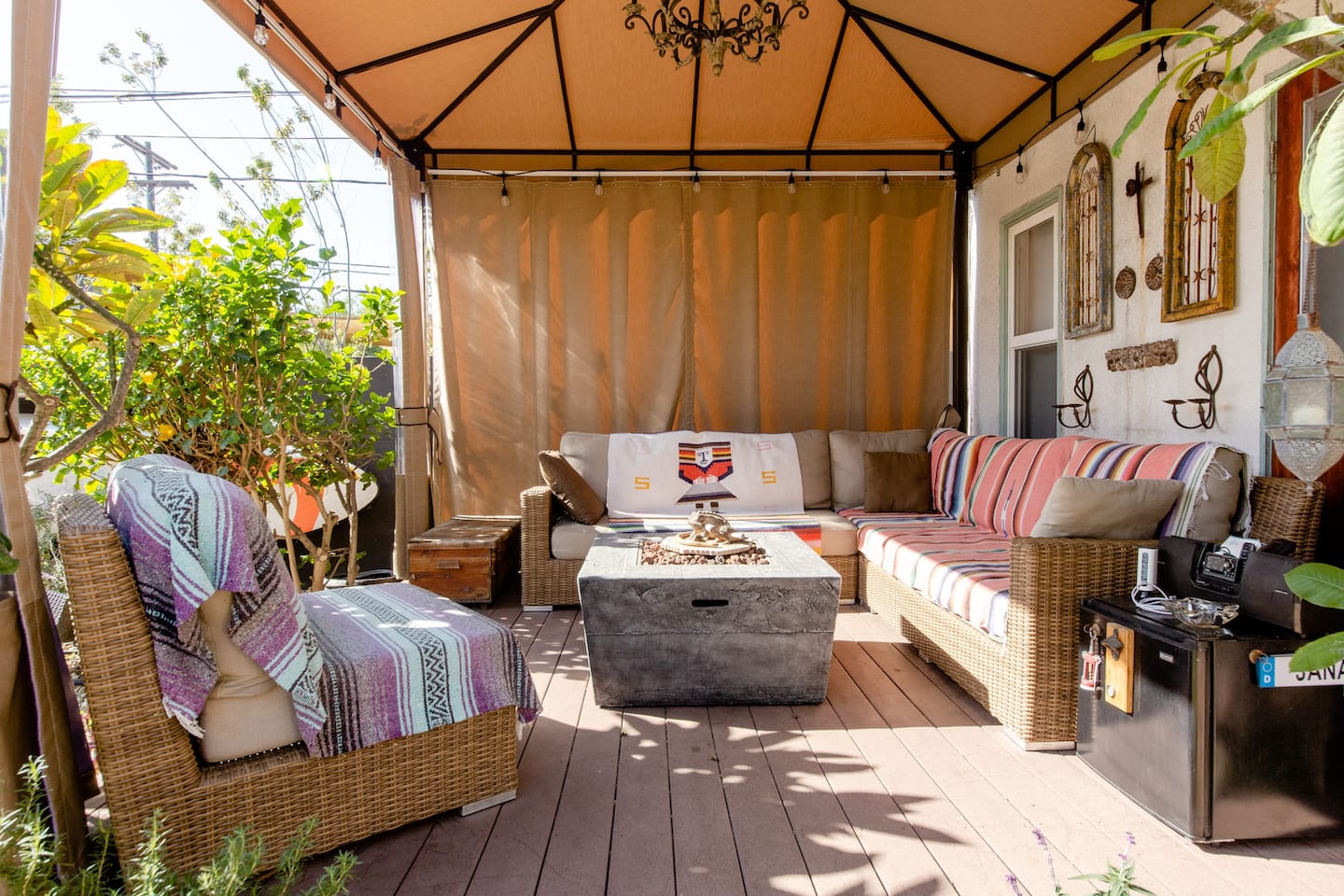 This ADU's art-filled wall and simple pergola could not be more inviting. Don't miss the chandelier! California Airbnb.
Can an ADU have its own ADU? Why not! We love the modern metal chiminea.
A stenciled pattern on this concrete patio makes a big statement, and it's a DIY you could do in a weekend.
This zenlike outdoor room has a lush, woodsy vibe. Look closely and you'll see the inexpensive materials used to create this peaceful space.
Your Maxable designer or general contracting partner can recommend talented landscape designers near you. Collect photos of outdoor spaces you love, then meet with the designer to plan your ADU outdoor room or garden. It's the finishing touch that will make your accessory dwelling unit unforgettable! It all begins with a free ADU Planning Phone Call. Talk to you soon!