With the tech boom that's taken over Silicon Valley and the surrounding areas, it's no surprise that people are looking for solutions for the skyrocketing housing prices.
San Jose is the 6th most expensive city in the U.S., with an average monthly housing cost of $2,499 for a 900 square-foot unit .
It's no wonder so many people are building accessory dwelling units on their properties. Housing costs are still rising, but ADUs can bring in substantial extra income while providing a home for an individual in need.
The San Jose ADU Boom
The city council is well aware of the housing crisis. San Jose has recently amended the property requirements for building an ADU, making it a lot easier.
To read more about these new regulations and if your home is eligible, click here!
But before you start building, let's break down the costs.
Cost Per Square Foot is Deceiving
Granny flats cost more per square foot than typical single-family homes for several reasons.
There are fixed costs associated with permitting and design fees.
Margins are smaller for general contractors, subs, and architects.
ADUs require new foundations, new walls, plumbing, electric, heating and cooling, and a separate roof, just like a regular house.
There are no economies of scale. You know how you get a significant discount if you buy groceries from Costco because you're buying in bulk? Building a tiny house is the opposite.
Granny flats still require a bathroom and kitchen, which are 'expensive' square footage.
Since the units are smaller the cost per square foot isn't offset by extra bedrooms, large living rooms, and hallways you find in larger homes. This space is considered 'cheaper' square footage and brings the average cost per square foot down.
What all of this means is, yes, the cost per square foot of a granny flat is most likely going to be higher, but you are packing a lot more value into a smaller space. It makes sense that you may pay a little bit more from the get-go. Download our free toolkit here, which includes case studies with budgets!
In addition, cost per square foot can vary dramatically depending on the size and structural form of a granny flat. Here are some general rules of thumb to consider:
The larger the unit, the cheaper your cost per square foot. Detached units can be up to 900 square feet depending on your lot size. A 900 square foot unit is likely to be cheaper per square foot than a 450 square foot unit.
Regardless of the size, ADUs have fixed costs such as those for utility trenching, instant water heater, kitchen and bathroom finishes, and those costs are divided by the total square footage to calculate the cost per square foot of the ADU. Thus, smaller ADUs end up having a higher cost per square foot.
Building up is expensive! Most people instinctively want to build an accessory dwelling unit above their garage. It can add ~$50 per square foot to your project. If your budget is tight, stick to a single-story.
A garage conversion is the cheapest way to convert space into a granny flat. If your budget is very limited, keep the existing envelope of the garage, meaning don't expand on the current footprint. That would only add to the cost.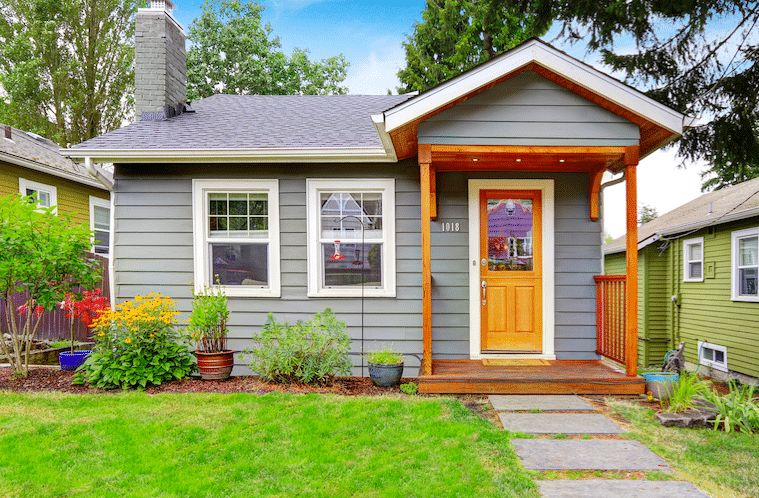 Cost Per Square Foot to Build a Granny Flat in San Jose
Most people's units cost between $400 to $600 per square foot to build.
Wow. The cost to build a granny flat in San Jose seems expensive.
The price tag on an accessory dwelling unit can scare people, but here's a smart way to assess your investment.
Look up the median value per square foot in your neighborhood. The median home in San Jose sells for about $735 per square foot.
Let's say you want to build a 750 square foot accessory dwelling unit in your neighborhood for $450 a square foot.
You're going to spend about $337,500, but you're gaining $551,250 in value by adding to your home.
That means you're adding nearly $214,000 in equity to your property.
Better yet, that still doesn't consider the added value passive rental income brings.
Not so scary anymore, is it?
Many Ways to Build an ADU
Most people are familiar with the conventional "constructed on-site" way of building an ADU, more formally known as a conventional stick framing. However, what most people don't know is that there are actually two more ways that you can add an ADU to your property:
Prefab
Panelized Modular
The cost of a project will depend dramatically on the construction method that you use, which is why we highly recommend you look into these options.
Prefab
When you're driving down a highway, you've probably come across what looks like a house being hauled down the road by a big rig with a "wide load" sign strapped to its back. That's a prefab.
A prefab ADU unit is built in a factory and then hauled to your property where it can be set up in just a couple of days. This option is great if you don't mind being flexible with the design and layout.
Prefabs save time and spare homeowners the disruption of months-long construction on their property.
In general, prices for prefabs including installation are about the same as stick-built ADUs. There are a wide range of prefab styles and finish levels, with options to meet most ADU budgets.
Panelized Modular
The final method is one of our favorites, but not a lot of people are familiar with it.
Panelized modular is where the framing package for your ADU is built offsite and shipped to the job site. Unlike prefabs, however, this type of construction is completely customizable.
Kamal Hyder, VP of SFBayADU, is close to completing a beautiful 800 square foot panelized modular ADU in Campbell, California for about $300 per square foot. He notes that this is a great option for many people looking to add a granny flat to their property.
You're pretty limited with prefab designs, and modifications to the standard designs of the factory can be costly, but the great thing about panelized modular is that the entire structure and layout can be designed and customized to your liking.
In the Bay Area, choosing a panelized modular ADU may save you money over a stick-built unit constructed on site. This is because you're paying inland California wages for the construction of your structure rather than paying Silicon Valley wages, which would be much higher.
Finally, panelized modular ADUs are appraised higher than prefabs if you decide to sell your property.
If you're looking for contractors that specialize in panelized modular construction, Maxable can connect you to contractors in San Jose or the Bay Area.
Additionally, contractors will sometimes draft up premade plans for ADUs at a discounted price. For example, instead of paying $15,000 on an ADU plan from scratch, you can purchase one of these for just $5,000 and make modifications to it to fit your needs.
Reach out to us to get connected to some of these contractors too!
Granny Flats Are an Investment
Also, keep in mind that ADUs are a long-term investment. If you really want to see a huge return, you should be prepared to keep your property for several years.
We've calculated that even a $100,000 garage conversion, maintained over a 30-year period can bring 1.5 to 2 million dollars in value between grossed rental income and property value increases. That's a 15x return on investment.
Maximize Your Investment
If you do decide to build a granny flat, build as large as your lot will allow. If you can comfortably fit 800 square feet in your backyard, I recommend our clients to do so.
Why?
The fixed cost.
Relative to what you're already spending, adding 200 square feet won't dramatically impact your budget, but it could significantly increase what you can charge for your rental. It could also be the difference between renting to a couple vs. a single-person unit or having a one-bedroom vs. two-bedroom granny flat.
The cost of your ADU will also greatly depend on the level of finish you want. If you want standard appliances and finishes, the finishing cost of your unit is going to be dramatically lower than if you're ordering high-end luxury custom items.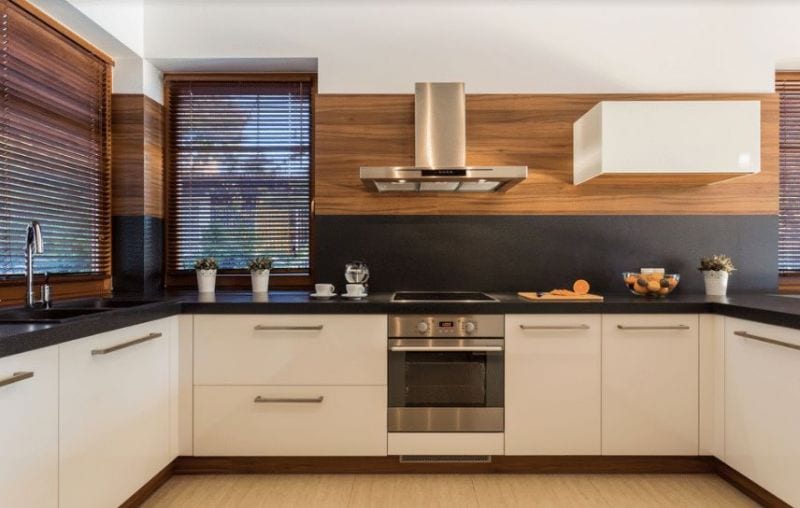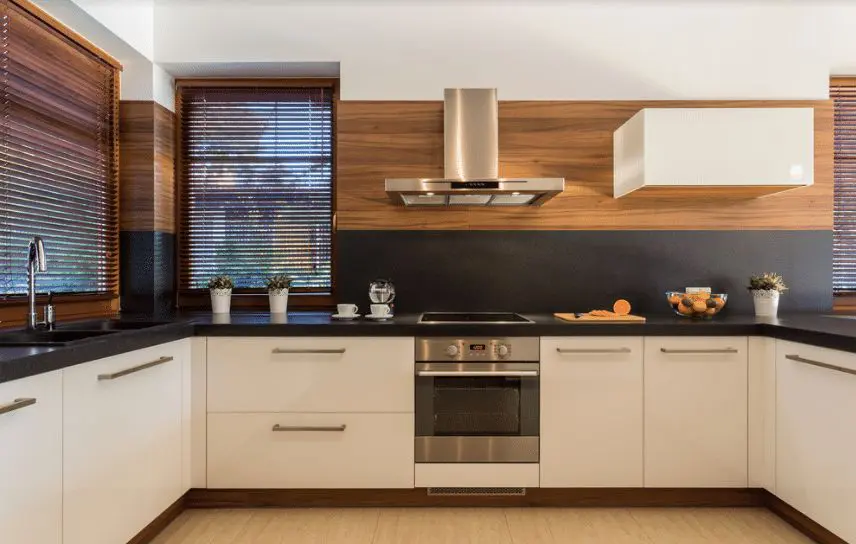 The choice is really yours as to how you want your finished product to look and also plays a large part in how much you're going to rent out your unit for.
Another way to maximize your granny flat investment is to create garden spaces. Gardens and outdoor area is a luxury most renters don't have access to. In San Diego, a patio with an outdoor table can feel like a 2nd living room and be used all year long.
This is a very inexpensive space to create but can make your property much more desirable.
For more tips and tricks on granny flats download our free tools or talk to one of our granny flat experts.
Does adding an ADU increase property tax?
Adding an ADU does increase your property tax, but the nice thing is that it will not trigger a reassessment of your entire property.
For example, say you bought your home in 1986 and decide to add an ADU to your property, the state will only assess your most recent addition. You'll pay property taxes for your ADU for the present year while you continue paying the 1986 property taxes for your main home.
This is called a blended assessment.
Does adding a granny flat add value to your home?
Absolutely!
Not only does an ADU add monetary value to your home, but also keep in mind the added benefits to your lifestyle.
Whether you build one to house an aging family member, rent it out to an individual, or use it as a guest house for visiting friends and family, an ADU has a multitude of uses that will make your life easier.
When the time comes for you to sell your home, the ADU will definitely add resale value in comparison to a home without an ADU.
Can you get a home loan for a granny flat?
Yes, in fact, most people will take out a loan to build their ADU.
The most common way is through a home equity line.
A home equity line of credit allows a homeowner to borrow money from a lender where the collateral is the borrower's equity in his or her house before any improvements are added. Typically, homeowners must have at least 10% equity in their home or 20% if an investment property or second home.
Another option is through a construction loan.
A construction loan evaluates what the future value of the property will be after the project is completed and allows a homeowner to borrow against that amount. A bank will send the plans to an appraiser to have the project and property appraised. Qualification for a construction loan is usually more difficult than getting a credit line or home equity line of credit.
The final type of loan is a Homestyle Renovation loan which will help if you have limited equity in your current property, or are purchasing another property that needs improvements that you can finance it in before the work is started.
The HomeStyle Renovation mortgage provides a convenient and flexible way for borrowers considering home improvements to make repairs and renovations with a first mortgage, rather than a second mortgage, home equity line of credit, or other more costlier methods of financing.
If you're wondering how much your granny flat will cost you can download the free cost estimator here.