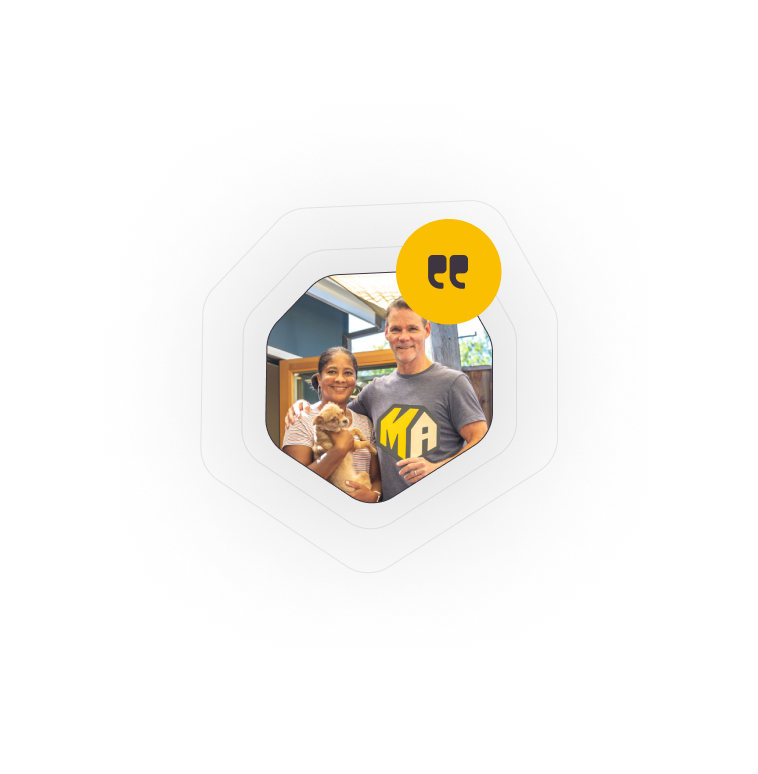 Cecilia knew her garage had potential, but she never anticipated it could look like this.
I had found Maxable online back a couple of years ago when we were first looking into ADUs. I was really impressed with their content and their information because we had no knowledge of ADUs. I contacted them for a Site Evaluation and a consultant took a look at our property and let us know what the possibilities were for converting a garage. From there, I actually became a consultant because I was so impressed with the company! I would not change a thing.
The Backstory
Situated in the very back of their lot and completely useless for parking their cars, Cecilia and John's garage quickly became the designated home for old Christmas decorations and other forgotten furniture. The space had potential as it had been used as a fully functioning workshop by the previous owner, so when 2020 came roaring in with new regulations for building ADUs, the couple decided it was time to take their old garage from storage to stunning.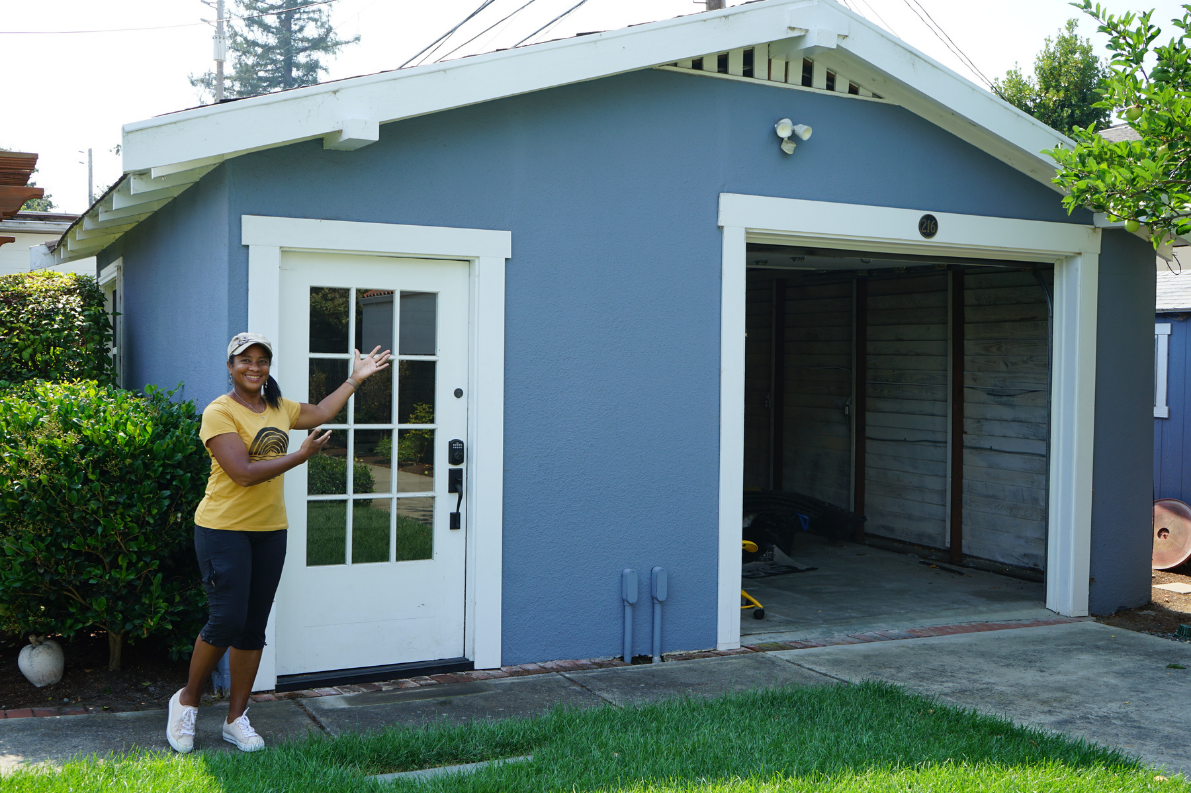 From Storage Space to Stunning Studio with a Loft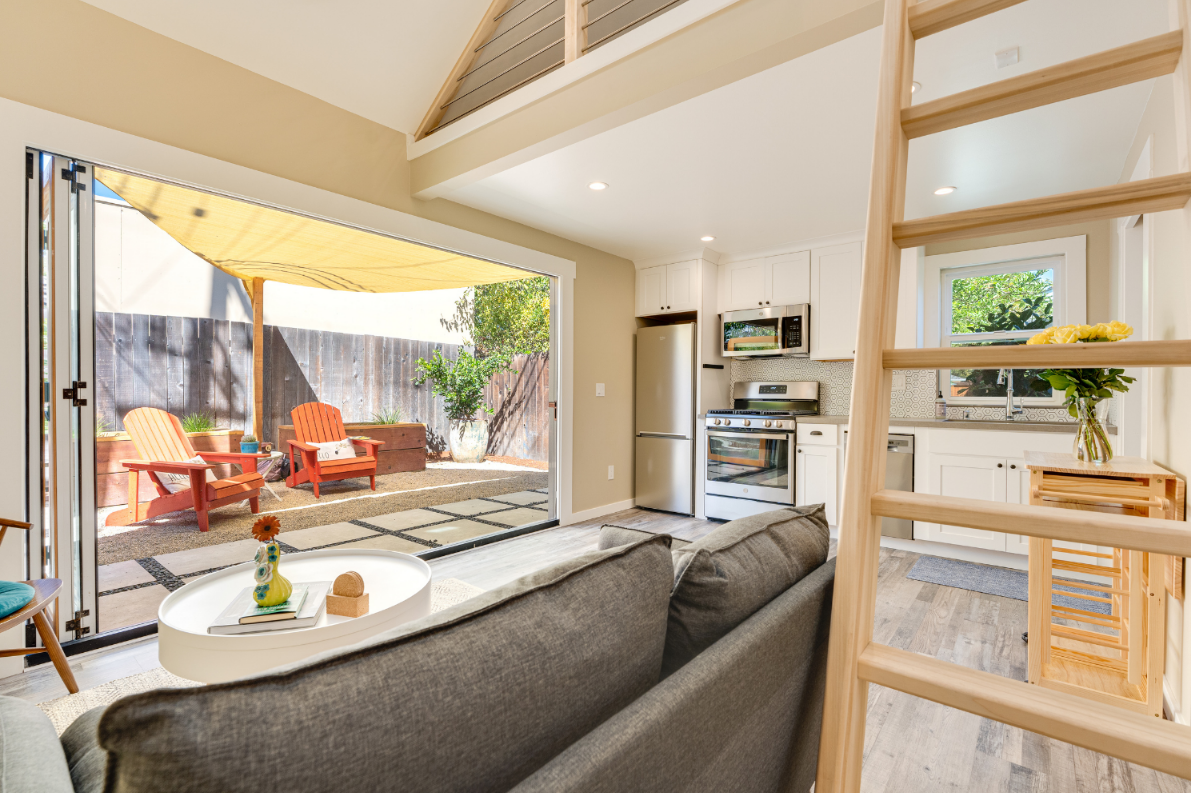 Cecilia and John began by doing what any smart homeowners would do when taking on a big project: they did their research. After pulling all of the resources they could, they booked their Site Evaluation with a Maxable ADU Expert and their project took off running! They were matched with a strong architect with plenty of ADU experience in the Bay Area, Adam Mayberry, AIA of Mayberry Workshop, and signed off on a cozy 400 sq ft studio space, but it didn't end there. To really maximize their ADU, Adam also incorporated a loft that brought their square footage to 489 sq ft.
Pro Tip: Lofts are typically a splurge feature, but there are easy ways to save costs in other areas of your ADU if a loft space is your absolute must-have item! We cover more of these options in our Splurge Vs Save blog. 
Hustling Through the Pandemic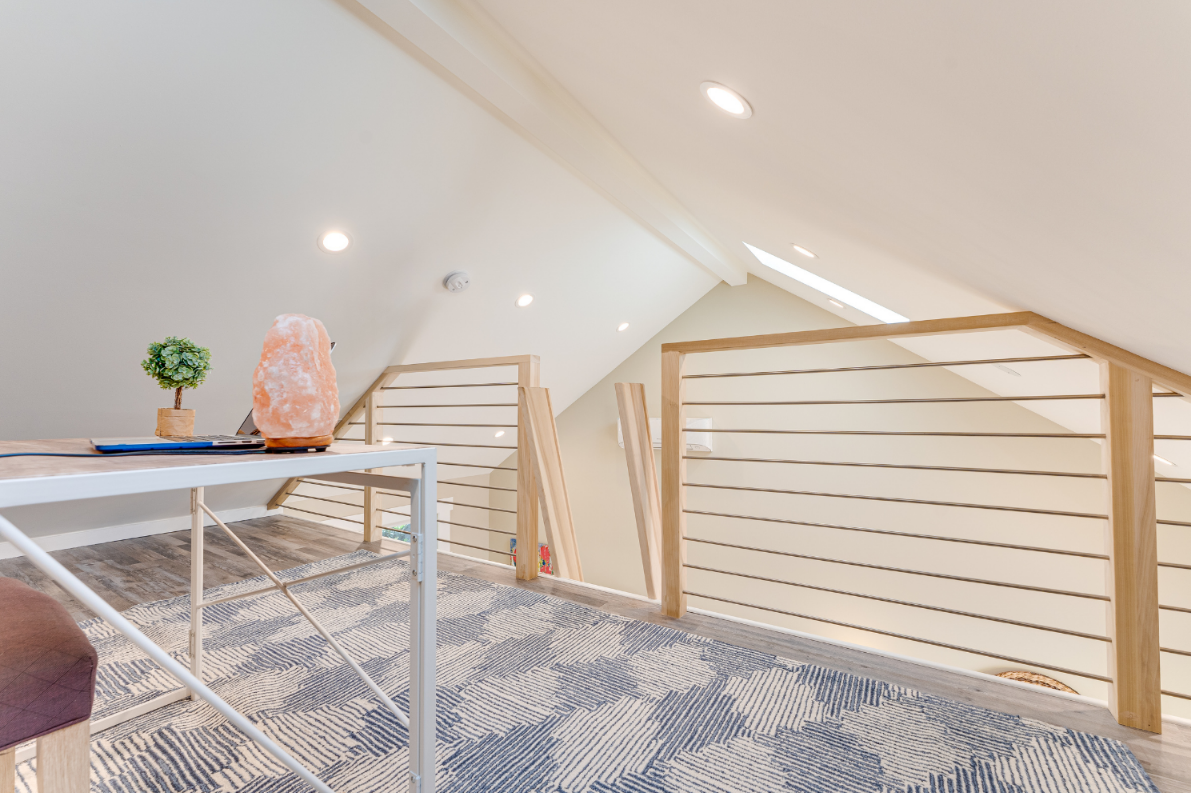 Construction hit a few snags due to the pandemic, but their handpicked general contractor, Kamal Hyder of SFBay ADU, kept the project cruising along while also keeping the project on budget. After an exciting two years, the ADU was finished, including the gorgeous landscaping for the outdoor area done by Kamal and his team. Hurray! Let's do a quick cost breakdown:
$15,385 Design
$1,594 Prep Work
$4,393 Permit Fees
$191,469 Construction
$23,110 Landscaping
Grand Total: Approx. $236,000
For a Bay Area project with high-end finishes, not bad!
They were originally going to use the project as a rental for passive income, but the ADU couldn't have been completed at a better time. Their daughter has recently decided to return home and the ADU is all hers to enjoy.
A new home isn't the only great outcome of this whole journey. Cecilia was so impressed with how easy Maxable made the whole process that she decided to join our team as a Maxable consultant! Who better to help other homeowners wanting to embark on an ADU endeavor than someone who has done it themselves? Cecilia has already helped dozens of homeowners kickstart their projects (and some are just months away from completion too) and she can help you too.
Plan, hire, and manage your ADU project with Maxable.
We take the guesswork out of building your dream ADU and connect you to the best local designers and builders for your project. It all begins with a free ADU Planning Phone Call. Talk to you soon!