So you've decided that now is the time to just do it. You've thought about doing it forever, made idea boards, fantasized about the potential financial benefits, looked through our free tool kit, but now you're serious; you are going to build a granny flat.
But now what?
Now that you are ready to make the leap what do you do to get going? Here are the five things you need to do to turn your granny flat dreams into a reality.
1. Evaluate Your Finances
One of the biggest questions homeowners need to ask themselves before taking on building a is "can I afford this?"
While their demure size can denote a smaller price tag than your typical single‐family home, they still come with many of the costs of a standard new construction.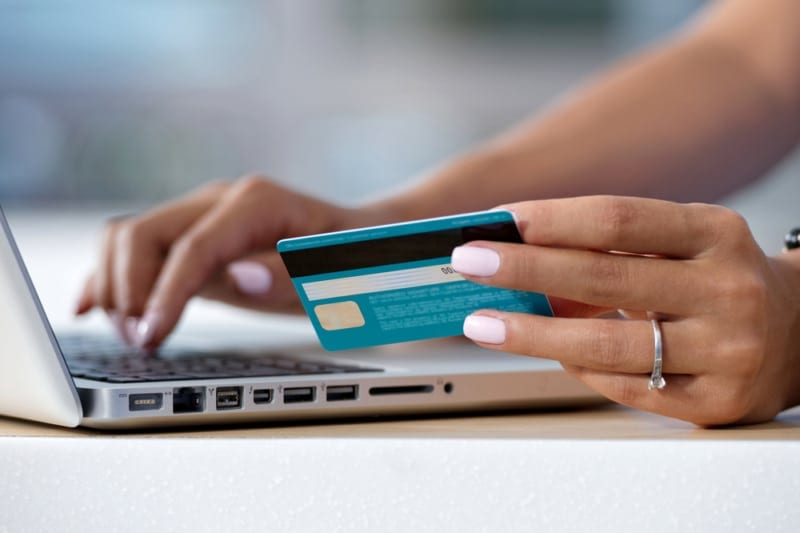 When trying to decide if you can afford a granny flat, refer to our Break‐Even Calculator to help make sense of your finances when considering an accessory dwelling.
Another thing to look at when thinking about finances are the comps for your neighborhood. When trying to evaluate the financial feasibility of a granny flat it can be helpful to see what other homes and dwellings are valued at where you are; especially if you are considering using your accessory structure as a rental property.
This can help define what kind of structure you should consider building as well as what kind of finances you need to organize for your granny flat.
Check out this article for ideas on how you can finance you granny flat.
2. Learn About Your Lot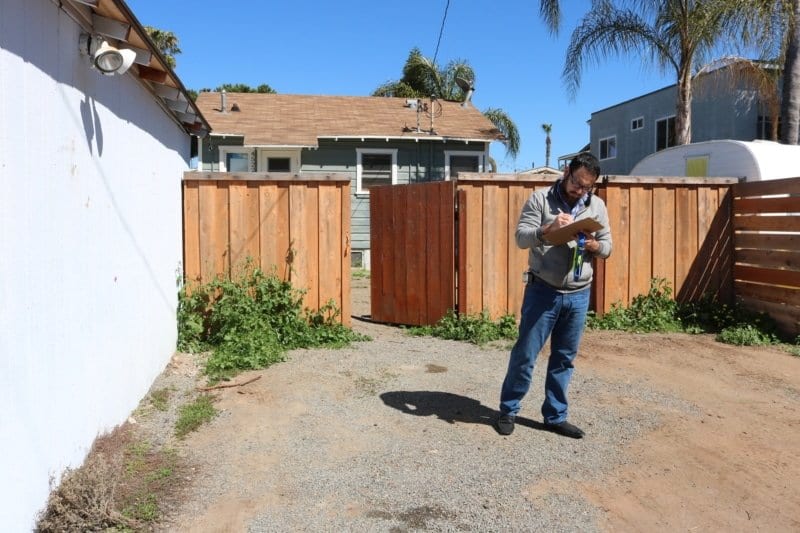 Most homeowners know very little about the actual land that they live on.
Gathering information about your property, especially when concerned with city ordinances and codes can be one of the most daunting tasks when starting any new construction process. When deciding to build a granny flat some important things to know regarding your lot:
A. How is your property zoned?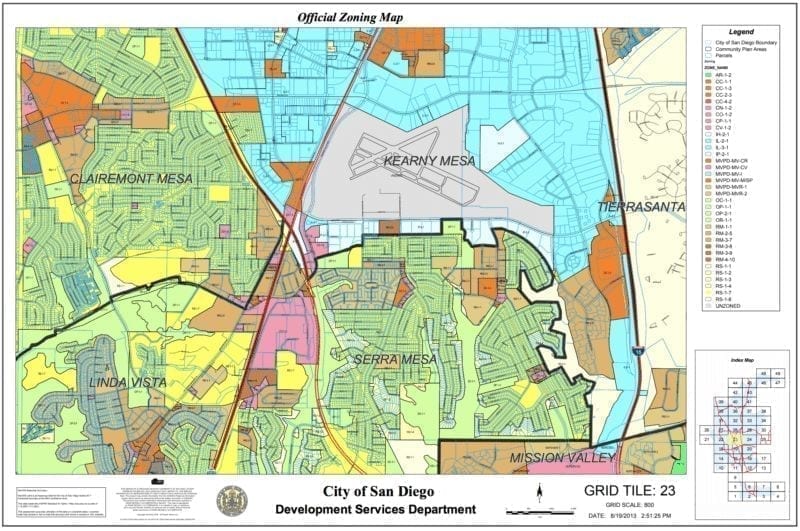 This should be the first question you ask when considering a new build on your property. Learning what your property's zoning is will give you the first idea of what you can do on your land.
Most cities readily provide this information to the public through an online system that can be accessed through the city's website or if this information isn't readily available, a simple phone call to the city's Building Department can point you in the right direction.
B. What kind of restrictions/requirements are written into the deed for your property?
Another aspect that can affect what type of building you can do on your lot is what restrictions and provisions are written into the deed for your property. Occasionally, some deeds will have restrictions on accessory structures written into them that may limit what you can do on your lot. If you don't have your deed on hand, you can always obtain the deed to your property from your local tax office.
C. What codes are being enforced on your property at the neighborhood, city, and state levels?
Knowing what kind of specific codes are being enforced on your property is another factor that will greatly affect what kind of structure you can build. Every city has its own unique set of building codes that dictate what and how you can build.
For example, in Austin, TX, lots can be subdivided into two so that an accessory structure can now be treated as a single residence. However, in other cities, granny flats are altogether illegal by code.
Most cities make all information regarding their building code available to the public through their website. In cities without an extensive online system, calling the Building or Plan Review Department can provide the necessary insights into your city's building code.
Additionally, certain neighborhoods and subdivisions will have their own set of rules and guidelines that affect your property. If your neighborhood has a design board or association it can be helpful to reach out to them to find out what regulations might be affecting your property through them.
If this seems a little overwhelming, we get it. Our experts are available for a free consultation to get you started.
3. Get Started Doing Research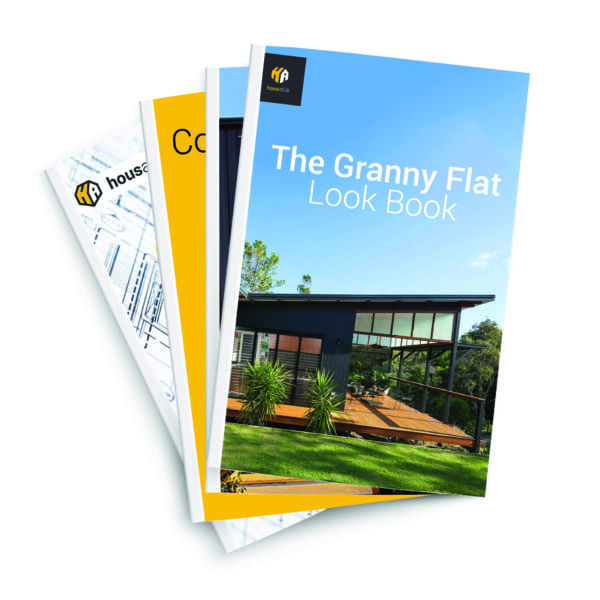 Building a granny flat can be a very fun and rewarding process!
Maxable has a free Granny Flat Resource Packet to get you started, that covers how to evaluate costs as well as provides some fantastic examples of granny flats being designed all over the country. The lookbook provides anyone interested in granny flats numerous ideas for their project.
Follow Maxable on Instagram and Pinterest for more inspiration on designing your next small space.
4. Do You Need to Upgrade Your Water or Electric Meter?
When considering adding a granny flat to your property it helps to know what capacity your water meter and electric meter can handle. Your flat will be adding additional bathrooms and electrical fixtures to your property and some existing meters are not set up to handle additional capacity.
Reaching out to your city as well as a licensed utilities engineer to obtain information about your existing utilities and what you will need in order to add a second structure can help clear this often confusing subject up.
5. Does Your Property Have a Survey?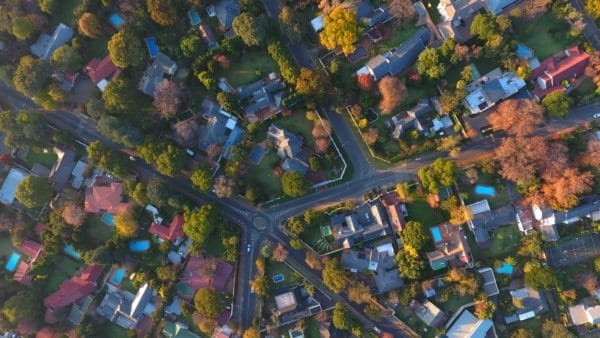 Having a survey can provide a detailed insight into what geographic and municipal factors you might have to deal with when considering building a granny flat. Topography, property and setback lines, stormwater inlets, power lines, etc; all these things that drastically affect what can be built on your land can be found on a detailed survey.
If your property doesn't have an existing survey, one can always be obtained from a licensed land surveyor.
6. Figure Out What Best Fits Your Situation
When deciding to begin an accessory dwelling project, there are many potential options for your future granny flat. After performing a little research into your property's zoning, codes, and land, you can now get a better idea of what type of building will work for you.
Have a sizeable lot with plenty of room to build? Then a fully detached second dwelling might be perfect. Have a smaller lot but a detached garage that has the perfect footprint? Then perhaps a garage addition is the best option for you.
7. Contact A Design Professional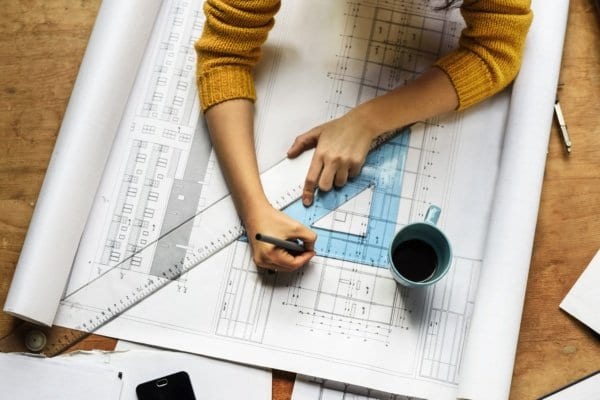 Getting in touch with an architect or designer to go over ideas for your granny flat can help streamline the process and help clarify a lot of the potential bumps and hiccups that could occur during the process of building an accessory structure.
Construction at any scale can be a daunting process and have someone there who knows what potential problems to avoid and how to navigate the various stages of the process from design through permitting and construction can relieve a lot of the stress that can come with working on a new construction project.
Need recommendations on architects? Contact Maxable for our list of recommended designers with accessory dwelling unit experience.
8. Get Started Building a Granny Flat by Talking With an Expert
Maxable offers short consultations to get you started. Get your questions answered and start your project off right! It all begins with a free ADU Planning Phone Call. Talk to you soon!