Build a Junior Accessory Dwelling Unit and an ADU and turn your single-family home into a triplex! True? That's the promise implied in the 2020 California ADU laws.
So why haven't homeowners been flocking to build JADUs?
There are pros and cons to these units, and many people have been put off by the negatives. For some, however, a junior accessory dwelling unit could be the right choice.
Our mission at Maxable is to educate you about all aspects of building an accessory dwelling unit. And nowhere is that more important than when you're considering a JADU.
For details about JADU regulations, see What Is a JADU (Junior Accessory Dwelling Unit). In this blog we'll focus on the long- and short-term pros and cons of converting a space in your house to a JADU.
Pros to Building a Junior Accessory Dwelling Unit
A JADU is a way to legally turn space within your existing primary residence into a separate living space you can rent for income. Definitely a positive!
Although there are size limits—JADUs can be 500 square feet maximum—if you're converting a space like an attached garage or master bedroom suite, that's probably about the size you'd be working with anyway.
More good news: the 2020 state regulations broadened the type of spaces that can be converted to junior accessory dwelling units. They now include:
attached garage
master bedroom
rec room
basement
attic
any accessory space within the existing primary residence
The new law also states:
You don't need to have an interior door to the primary residence.
It's not necessary for the JADU to have its own bathroom–it may share the bathroom in the main house. If it does share a bathroom with the main house, it would still need to maintain a door to the primary residence.
As with accessory dwelling units, permits for JADUs must be approved or denied within 60 days of submitting your plans to the city.
If you build a JADU, you are also allowed to build an ADU on your lot.
All good! So what's the downside?
Cons to Building a Junior Accessory Dwelling Unit
The devil is in the regulatory details with JADUs. And the biggest one is:
The owner must occupy the main residence in order to rent the JADU. This is a deed restriction that will forever be attached to the home's deed.
The new law states that owner-occupancy will not be required for ADUs as long as plans are submitted to the city before Jan. 1, 2025. But that's only for ADUs. It does not apply to Junior Accessory Dwelling Units.
Maybe you intend to live in the main house or to live in the JADU and rent the main house (that's allowed). So it won't be a problem for you.
But what about future homeowners? That deed restriction could deter buyers who want to rent out both spaces.
Other regulatory restrictions make JADUs unappealing to some homeowners:
500 sq. ft. maximum may be too small.
You are not allowed to build any extra structure to get to 500 sq. ft.—the JADU must be entirely converted from existing space within the main home.
You cannot add 150 sq. ft. for ingress and egress (unlike with an ADU) unless your jurisdiction has an ordinance specifically allowing it.
If you convert a garage to a JADU, you'll potentially need to replace that parking, unlike with an ADU. The location of the replacement parking would be at the discretion of the jurisdiction and could be required to comply with standard parking requirements, unlike an ADU garage conversion.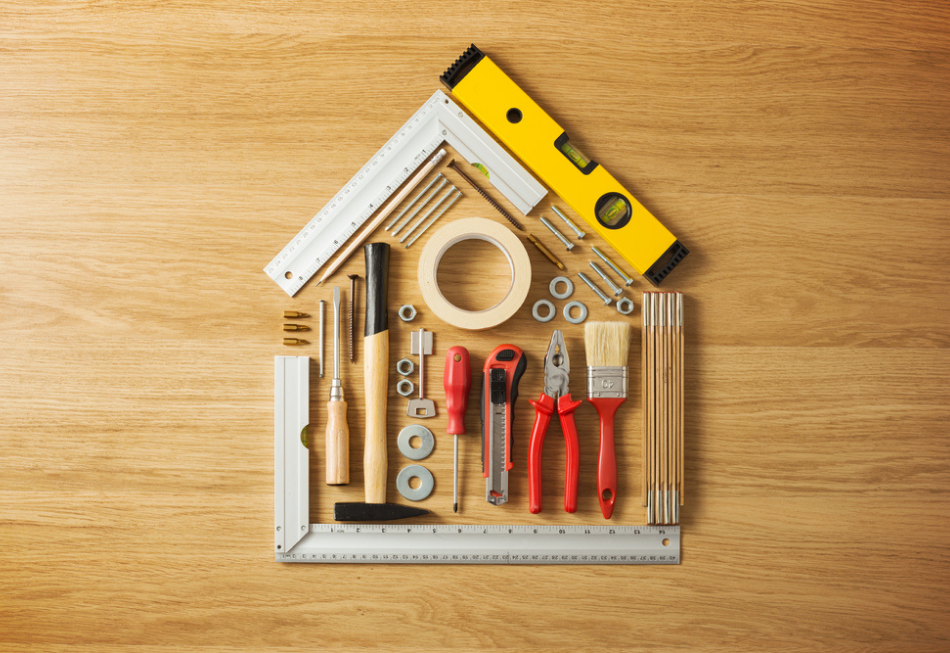 Should you build an attached ADU instead of a Junior Accessory Dwelling Unit?
Given the restrictions on JADUs, some homeowners opt to build an attached ADU instead. They then get all the advantages of ADUs, like being able to add more space and not having an owner-occupancy restriction.
But think strategically about this option. Your home may be your biggest investment, and using your one-allowed ADU for an attached unit may not make financial sense in the long run.
Maxable clients Malcolm and Alana wanted to build an attached dwelling for Malcolm's mom, who uses a wheelchair. They figured they'd convert a portion of their home, as that was what they could comfortably afford to do.
They didn't want the deed restrictions that went with a JADU so they were considering an ADU.
Maxable Consultant Sees Lost Potential
When our ADU Consultant visited the home, she saw that it sat on an enormous flat lot in Mid-city Los Angeles. If the couple built an attached ADU, they and all future property owners would not be allowed to build a detached ADU on the property.
That could dramatically impact the property's potential value. A future owner could easily fit a 1200 sq. ft. detached ADU on that big lot.
If the couple lived on a small lot without such stellar detached ADU potential, an attached ADU would have been a more reasonable choice.
A Junior Accessory Dwelling Unit work-around: rec room with wet bar
Malcolm and Alana took a different approach. They renovated a portion of their home as a rec room instead of permitting it as either a JADU or an ADU.
Rec rooms are allowed to have a wet bar and a small refrigerator. They can have a bathroom that's accessible only to that room or, like a JADU, they can share a bath with the main house.
Because this space was for Malcolm's mom, it didn't matter that they couldn't legally rent the unit. Some cities allow you to designate this type of living space as "guest quarters," but they may limit the length of time you can rent the room.
You'll need a permit to remodel the space, but it will be different than a permit for a JADU. If you're converting your garage to a rec room you'll need to meet all the same building code standards as would be required by the jurisdiction for any garage conversion to a non-ADU space.
An advantage of this rec room workaround is that if you need more space, you can add it. It's considered a home addition, so you will have to follow the building codes for your area.
Should you ever want to convert your rec room to a JADU, the "existing space" would be larger after your home addition.
No additional parking will be required for the rec room because you are not technically adding living space to your home. The exception is if you convert a garage to a rec room, in which case you may need to replace the garage with covered parking, depending on your jurisdiction.
Other regulations for rec rooms and wet bars typically include:
Interior door to the main house can be required; the rec room can also have an exterior door
Counter surfaces and wall cabinets no longer than 10 feet (this may vary)
A single-basin sink with a maximum 1.5-inch drain (this means no garbage disposal)
No gas or 220-volt AC power outlets in the vicinity of the sink
Compact under-counter refrigerator only
No other appliances except a microwave
You'll definitely get a more functional kitchen with a JADU.
We're mentioning the rec room option because so many Maxable clients are looking for ways to house their parents or young adult kids. These "tenants" may not care about a full kitchen but still want the privacy of a separate living space.
Rec rooms are a way to give them their space without a cumbersome JADU deed restriction. For future buyers, the rec room can simply be more living space for the family.
And you can always convert the rec room to a JADU later if you want a chef's kitchen!
JADU regulations are complicated, so consult an expert
The regulations around junior accessory dwelling units leave many people scratching their heads. But regardless of whether they make a lot of sense, you'll have to abide by them.
Any ADU or JADU will require a significant investment, so you really need to understand the regulations and consider all the angles before building.
Our ADU Consultants are focused on what's best for your property now and in the future. We'll walk you through all the possibilities so you can feel confident you're using your money wisely!
Maxable is California's leading ADU marketplace. After writing state laws, educating thousands of homeowners, and completing hundreds of site evaluations and ADU projects, we know accessory dwelling units better than anyone else! Get in touch when you're ready to find out the next steps for your project.
Maxable makes planning, hiring, and building your accessory dwelling unit simple.
Wanting to explore your options on how to get started on your ADU? Our team is here to help connect you to the best local designers and builders for your ADU project. It all begins with a free ADU Planning Phone Call. Talk to you soon!