When exploring options people often wonder, what about prefab or modular granny flat design? Prefab granny flats can be a good option for families for a variety of reasons. Let's explore the pros and cons of prefab granny flats.
What is a Prefab Home?

Prefabricated homes, often referred to as prefab homes or simply prefabs, are specialist dwelling types of prefabricated building, which are manufactured off-site in advance, usually in standard sections that can be easily shipped and assembled.

What is a Stick-Built Home?

A stick-built home is a wooden house constructed entirely or largely on-site; that is, built on the site which it is intended to occupy upon its completion rather than in a factory or similar facility.
Pros and Cons of Prefab Granny Flat:1
Modular construction uses the same materials and follows to the same building codes as traditional construction. The difference with modular construction is these materials are assembled, or "pre-built", inside a manufacturing facility, controlling quality and cost.
A common misconception is that these homes are mobile, but they are built into a foundation, like a regular house.
Pro 1: Faster Turnaround
Going with a modular option is faster because the site prep work and the construction can happen simultaneously. One at the factory, the other at the site of the future granny flat.
Pro 2: On-Site Construction is Minimal
With a prefab granny flat, 90% of the home is complete when shipped from the factory to the home site. So walls, floors, ceiling, carpet, and even walls are finished before the shipment. Once the unit arrives, usually by crane, the electrical and plumbing get hooked up the install can happen in as short as a day, but typically takes 3 days.
This also means less exposure to the elements and no delays due to bad weather. Depending on what part of the country you live in and when you're building, this could be a big bonus.
Remember, the whole process still includes planning, permitting and site prep work, like grading, which can take a few months.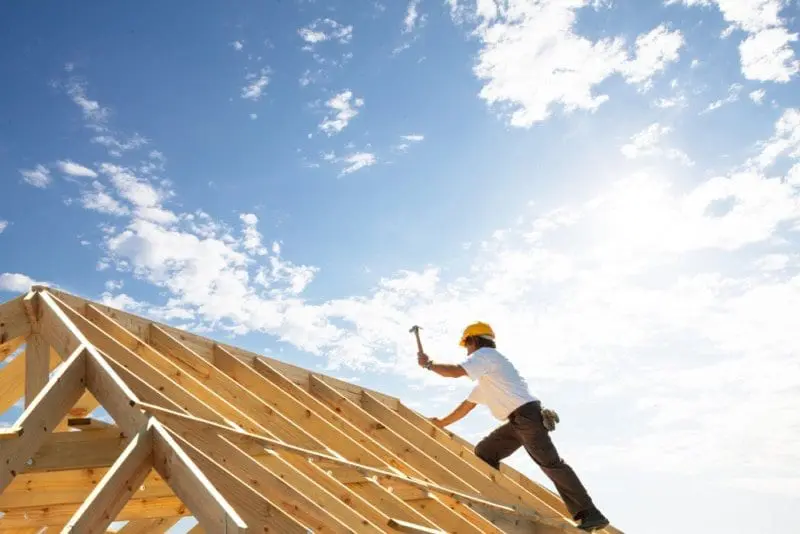 Pro 3: Inspections Happen At the Factory
The State does all approvals and inspections of the house right in the factory and locals can only charge minimal fees for approval and inspection of site work. This is really convenient!

Pro 4: Modular Homes are Eco-Friendly
Factories are more efficient with supplies than one-off custom homes. So they also have the benefit of being more eco-friendly and having a smaller carbon footprint.
These homes tend to be very energy efficient with tight seams and highly rated windows. You can get a tighter building envelope with fewer leaks.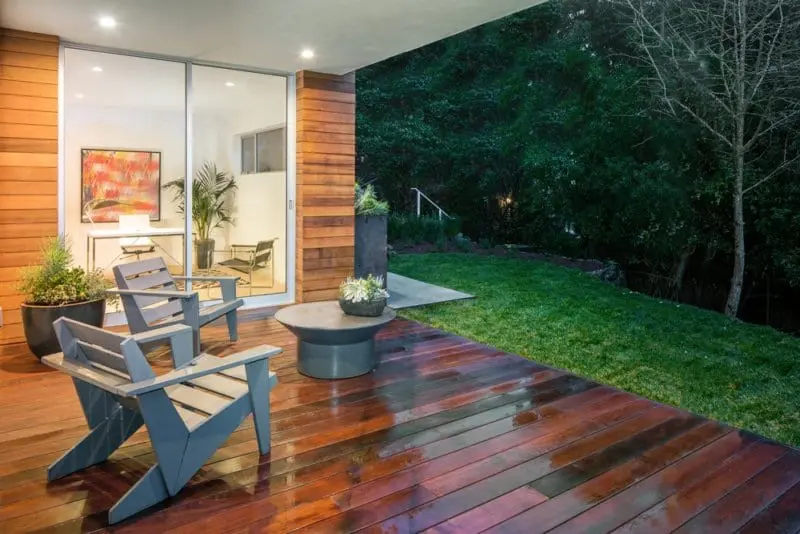 Pro 5: Seismically Safer
Prefab is more seismically safe because each section has been built to be able to ride down the road and if you have more than one section you get double walls and both a ceiling and a floor in between stories for good soundproofing.
Prefab home builders are continually producing new models of homes with added features and updated safety standards.
Check out this television ad for Sekisui Heim, a Japanese PreFab builder shows an elephant standing safely on top of one of its steel-frame modules.
Pro 6: Happy Neighbors
A typical construction cycle for a granny flat can be 4 to 6 months. This is a long time to deal with noise and construction. By choosing a modular option that moves construction from your backyard to the factory.
Pro 7: Safer for Workers
This might not be something a homeowner would immediately think of, but building a house in a factory is safer and more comfortable for the workers. Plus, they have regular work near home and can spend more time with their families.
If you're interested in building a granny flat checkout Maxable's free tools packet to get you started.
Pros and Cons of Prefab Granny Flat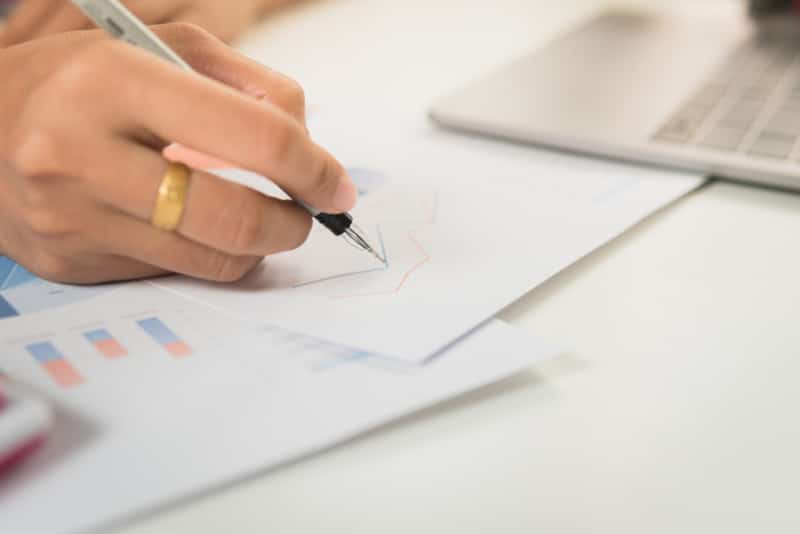 Con 1: The Price Can be Deceiving
While typically cheaper than building a one-off granny flat, often the "bottom line" isn't really the price you pay. Homeowners forget to factor in fees for site work, like grading a site in preparation for install, or the cost of renting an industrial crane, which will set you back a few thousand dollars.
You need to budget for:
Transportation costs
Sales tax on some components
Crane costs
CHP escort if your section is too wide
The overall cost of installing your prefab will be about the same price as a conventional stick and build structure. Don't use price as a motivating factor towards your decision. Consider the other pros there are to prefabs before committing.
Con 2: Lack of Customization
Modular homes can come with a high degree of freedom when it comes to choosing finishes, paint colors, and kitchen cabinets, but it's difficult to customize layout like you would a stick-built home.
For example, if there's an eyesore next to your property, you may not be able to design and manipulate your windows to hide or emphasize ugly or beautiful views. Given the lot constraints and setback requirements for granny flats, it may be difficult to manipulate your design to fit the ordinance specifications.
It's important to look for a design that fits the regulations of your city. Luckily there are numerous prefab manufacturers throughout California that offer a wide range of layouts to choose from.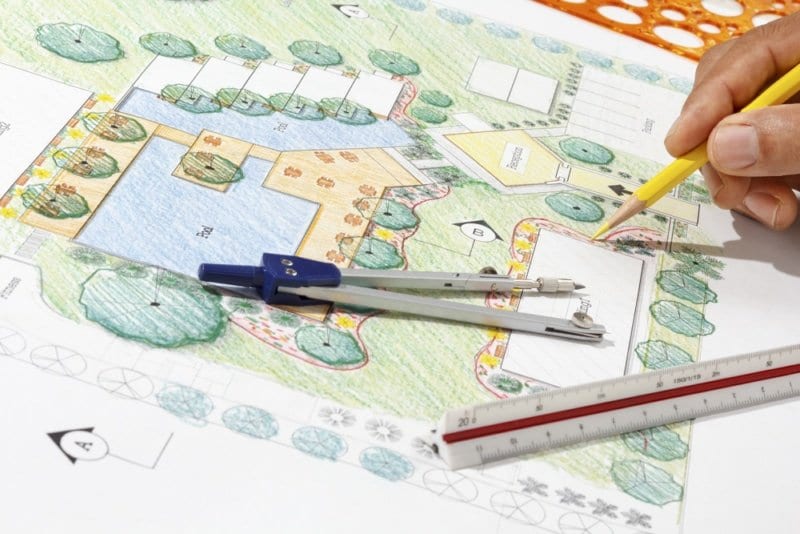 Con 3: Site Constraints
Not every site is suitable. Sites with steep slopes, narrow streets, lack of staging area and above ground electrical wires can kill your project. Talk to your prefab designer about the different options they offer to find you a suitable structure
Con 4: Government Regulations
Some local ordinances don't allow for factory-built housing in single-family neighborhoods or have tricky rules to discourage it, like mandating really wide eaves. Do some research before you commit to buying anything.
Con 5: Government Learning Curve
There is often a learning curve with the local building department. Many local jurisdictions do not know (or care) about the state laws and they try to do full plan check, charge full fees and inspect everything, even if it was already inspected in the factory. If this is the case have your handbook ready you may have to explain and fight for your rights.
In California, you can set up a call with HCD to set them straight.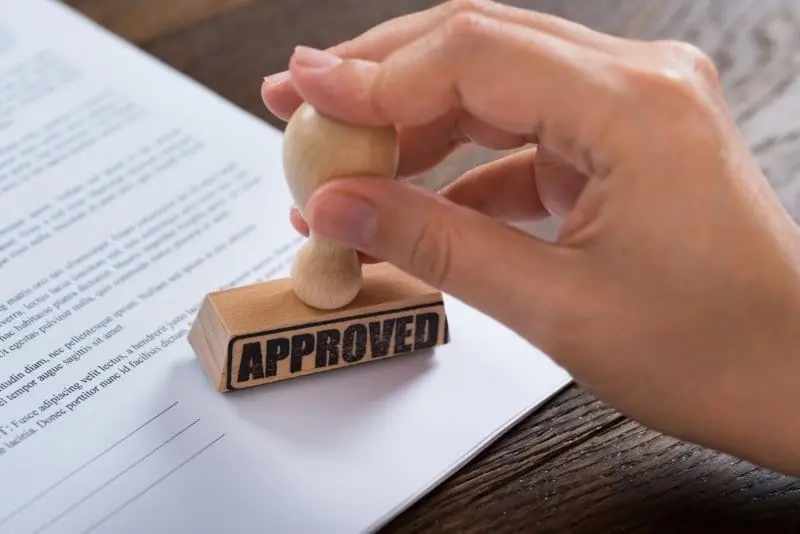 Con 6: Look for Someone with Experience
Granny flats are a niche area of housing that many professionals do not have any experience in. So keep in mind, not every architect can design, and not every contractor can properly install a factory-built house. Hire someone with experience!
Con 7: Factory Closures
PreFab housing is still an emerging market with a lot of new companies moving into the space. Some factories have gone bankrupt and homeowners have lost their deposits. Make sure to check recent references.
Now we've covered the Pros and Cons of Prefab! If you're planning a prefab home or space, reach out to Maxable and let us know what your experience is!
Special thanks to Heather Peters @Home for All for collaboration on this article.

Plan, hire, and manage your ADU project with Maxable.
At Maxable, we believe that building an ADU should be fun and exciting. You shouldn't have to be the one to deal with confusing obstacles like permitting snafus or ever-changing regulations. We'll be by your side every step of the way and connect you to experienced designers and general contractors in your area to make sure your project goes as smoothly as possible.
Leave the headaches to us! Check your address and see what Maxable can do for your home during a free ADU Planning Call.