2 bedroom ADU – 1 story – 750 sq ft – Portland, Orego
n
With the arrival of their new baby, Kate and John were looking for ways to save money while also following their sustainable living lifestyle. That's when the idea of building an accessory dwelling unit entered their minds. They had plenty of yard space to build a comfortable 2 bedroom apartment. Why not live in it? They could rent out the main house for an even larger return on investment.
Their plans were running smoothly and hopes were high, but they ran into a few obstacles.
Let's take a look at how they triumphed.
Historically Designated
Kate and John's property is located in a historically designated neighborhood, but what does that mean?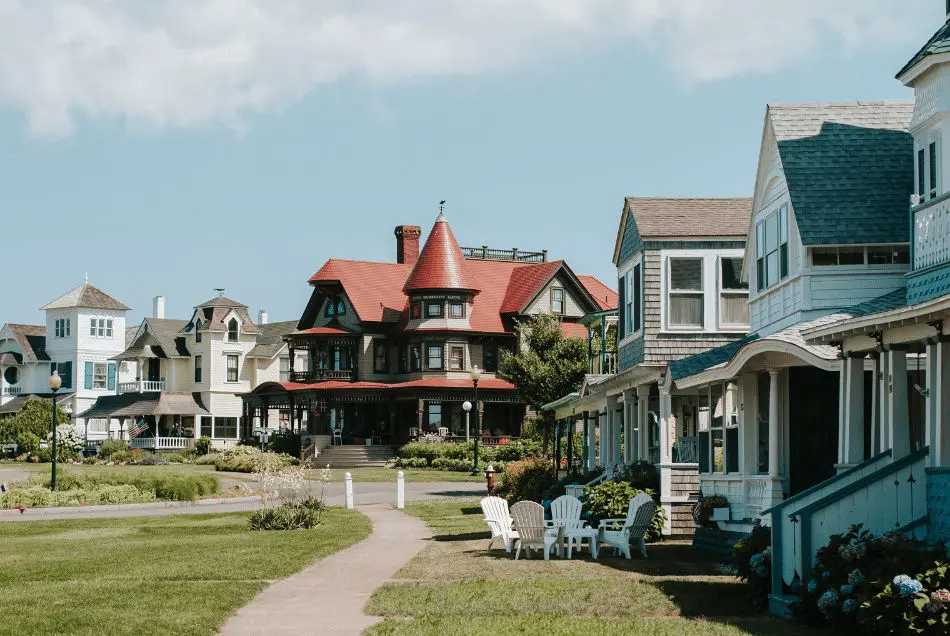 A historically designated neighborhood is a group of buildings, properties, or sites that are defined as historically or architecturally significant.
Properties that are housed in these neighborhoods have to adhere to strict guidelines when it comes to building or renovating
However, that doesn't mean John and Kate's ADU dreams were completely shattered. They actually have two options in this situation:
Option 1: Follow and abide by the neighborhoods' community design standards. These usually include a prescriptive set of standards that mandate things like window trim, size of eves, etc.
Option 2: Submit custom plans for a design review.
Kate and John opted for option one which is a more cost-effective alternative to custom plans. It would also save time rather than waiting months for the city to approve their plans.
Whether you live in a historically designated neighborhood or not, our ADU experts can give you advice on the best route to take to save you time and money. It all begins with a free ADU Planning Phone Call.
Building Green
Kate works in the sustainability industry, so designing a green ADU that was perfect for sustainable living was high on her priorities.
So how did they do it while still adhering to the neighborhood's strict design regulations?
Propel Studios took the reins and worked their magic.
First, they incorporated a porch trellis above the outdoor seating area. A trellis is a framework of light wooden bars and they're great for installing as a roof for your deck.
In this case, the porch trellis shades the heat of the west afternoon sun while also providing a unique outdoor space.
Propel Studios also took careful measures in designing the building envelope which is the physical separator between the conditioned and unconditioned environment of the unit. This includes the roof, exterior doors, windows, subfloor, and exterior walls.
They chose high-efficiency materials like FSC certified wood products in building the envelope and the majority of the unit, creating an environment with optimum sustainability.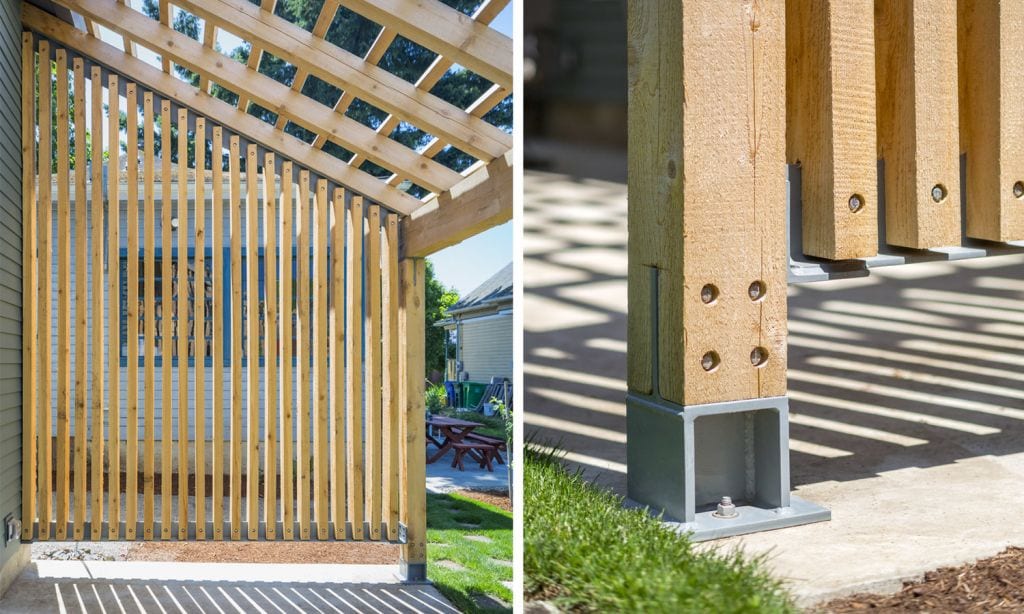 Even the layout of the unit itself contributes to how green this ADU is. The living room, dining room, and kitchen all flow together in an open layout which increases airflow that would normally be blocked by walls. Encasing this room on the west side is a large window wall and french doors, providing a cool environment and a beautiful full view of the sunset.
We weren't kidding when we said these designers thought of everything!
What did this Granny Flat cost?
Construction: $190,000
Design: $15,000
Permitting: $6,000
Total: $211,000
The price may seem steep, but keep in mind how much John and Kate are getting in return.
By downsizing and renting out their main house, not only are they living mortgage-free, but they're also making extra money from the passive rental income coming in from their main house tenants.
Still have questions? Check out our blog, 11 ADU Questions You Didn't Know to Ask.
Of course, the main benefit of it all is having the opportunity to live in a beautifully designed ADU that was built with sustainable living in mind.
Architect: Propel Studio, Portland, OR
Photography by Josh Partee.
Plan, hire, and manage your ADU project with Maxable.
At Maxable, we believe that building an ADU should be fun and exciting. You shouldn't have to be the one to deal with confusing obstacles like permitting snafus or ever-changing regulations. We'll be by your side every step of the way and connect you to experienced designers and general contractors in your area to make sure your project goes as smoothly as possible.
Leave the headaches to us! Check your address and see what Maxable can do for your home during a free ADU Planning Call.