Prefab accessory dwelling units are a great option for California homeowners. With designs from ultra-modern to farmhouse to traditional, prefab ADUs have come a long way since the days of DIY shipping container conversions.
Prefab ADUs are beautiful, green, and can be installed with much less disruption on your property than a stick-built ADU. Most have pre-approved plans, which makes the permitting process go more smoothly.
But California homeowners have a lot of questions about prefab ADUs. A Maxable ADU planning phone call is the best way to find out if a prefab is right for your particular property, but in the meantime, here are the basics about California prefabs.
Regulations for prefab ADUs in California
State legislation passed in 2020 created standard regulations for ADUs. The regulations for prefabs are the same as those for stick-built units. Prefab companies design their ADUs to align with these state standards.
Every jurisdiction must allow owners of single-family homes to build an ADU, regardless of the size of their lot. On many lots, the state allows you to build an ADU as large as 1200 square feet.
Homeowners typically opt to build a studio, 1-bedroom, or 2-bedroom unit. Most prefab ADU manufacturers have designs in all three configurations.
Do I need permits to build a prefab accessory dwelling unit?
Prefab ADUs need all the same building permits as stick-built units. The good part about prefabs is that the manufacturers design the ADUs in accordance with the regulations and often get their standard designs pre-approved by the city.
The idea behind pre-approved plans is that the city will move them through the permit process swiftly. That's assuming your city's planning office is well staffed and doesn't have a backlog of projects.
Ask any prefab company you're interviewing how long the permit process has been taking over the past several months and how long they think it will take for your project.
If you customize the floor plan or other major elements of the design (an option for some prefabs), the plans are no longer pre-approved so permitting will proceed in the usual way, with a city planner carefully reviewing each aspect of the design.
Modular and panelized prefab ADUs
The term "prefab ADU" actually refers to two different types of prefabricated dwellings. Both are manufactured in a factory and then trucked to your property.
Modular prefab ADUs are delivered in either a single module or multiple modules that are connected to one another on-site.
Modular prefabs are likely to include interior and exterior finishes, appliances, cabinets, and fixtures. They're pretty much turnkey and ready for an occupant as soon as they're installed.
Panelized prefab ADUs are constructed in panel sections that are assembled room by room on your site. The result is a framed ADU with a finished exterior. The utilities and interior finishes are installed either by the prefab company or by a contractor you hire separately.
Construction crews will be on your property longer with a panelized prefab, but the on-site construction period will still be less than with a stick-built unit.
How much does a prefab ADU cost in California?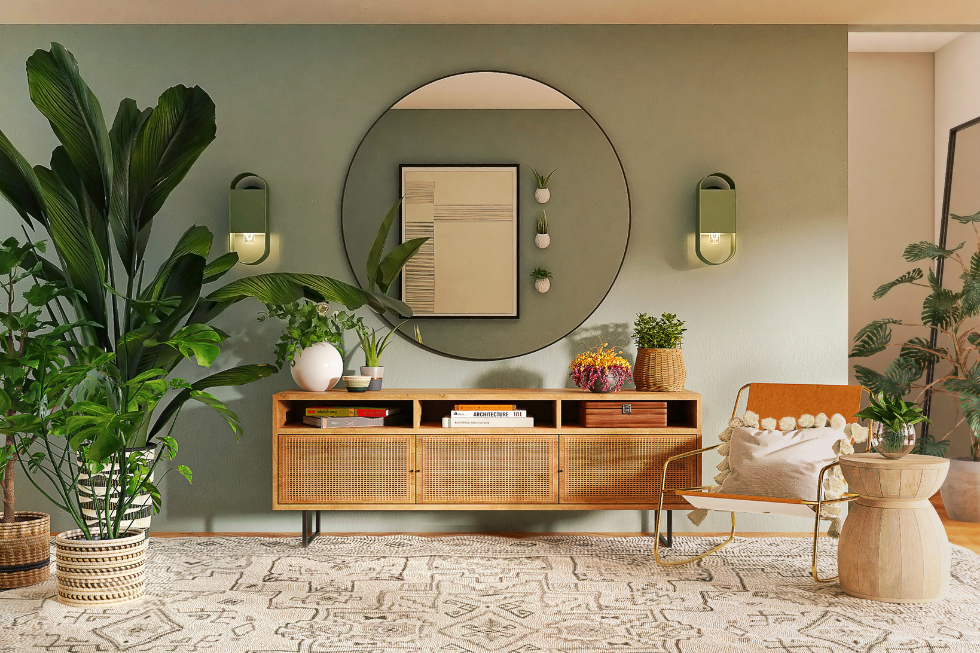 Our deep dive into prefab ADU pricing explains all the elements to look for when shopping for a prefab ADU.
The general prices ranges for modular and panelized prefab ADUs in California, including site prep, installation, and finishes, are:
Studio, approx. 350 SF: $150,000-$270,000
1-bedroom, 400-450 SF: $230,000-$295,000
2-bedroom, 600-670 SF: $230,000-$365,000
2-bedroom, 775-1,000 SF: $343,000-$438,000
Can you customize a prefab accessory dwelling unit?
Modular prefab ADU customization
Most modular prefab companies offer several levels of exterior cladding, roofing, interior finishes, cabinetry, flooring, appliances, and fixtures. You are "customizing" the units to the extent that you're choosing those features. You can't bring in materials from outside vendors.
Modular prefab companies may also offer elements such as built-in furniture or storage that you can add to your project. Again, they offer the options, you don't get to give them your own designs.
With most modular prefab ADUs you can't change the floor plans, which are pre-approved. But the companies may offer you options in terms of where to place doors and windows, which is great in terms of making sure the unit works well on your lot.
Panelized prefab ADU customization
Panelized prefab ADUs tend to offer more customization options when it comes to the structure of the unit. The concept with panelized houses is that the walls are constructed at the factory and then assembled on your property, and they can be based on custom drawings.
These companies usually have their own standard designs and also offer the option to factory-build the ADU according to your unique architectural drawings. You may have the choice of using the company's interior finishes and fixtures or completing the interior with your own contractor and custom finishes.
Transporting and installing your prefab ADU
In earthquake-prone California, prefab ADUs have a special advantage: they're built extra-strong to withstand the road trip as they're trucked over the highway to your site.
Transporting the ADU impacts the overall cost. The farther away you are from the prefab factory, the higher your transportation fees will be.
In California, loads wider than 14 feet will require a police escort, which will add to the cost.
If your ADU will be lowered into place on a crane, that might also incur an extra fee depending on the prefab manufacturer. The company should itemize all the fees for site prep, delivery, and installation on their proposal.
The ideal lot for a prefab ADU
You don't need an enormous flat lot in order to install a prefab accessory dwelling unit. But some lots are especially well suited to prefabs:
On flat or gently sloping land, not a steep hill. Property with a slight slope can be leveled and retaining walls built, but hillside property can be too expensive to prepare or not geologically sound enough to meet building code requirements.
On a fairly straight street. Large trucks and equipment are used to deliver and install prefab ADUs, so your street must be able to accommodate them.
Easy access to the backyard where the ADU will be placed. If there's plenty of room, a modular ADU may be moved into place on rollers. Otherwise it may be lowered in on a crane. Panelized prefabs arrive in sections rather than modules, so they are easier to move into place.
As with stick-built ADUs, a utility easement may impact how much of your lot can be used for a prefab ADU.
Ready to find out more?
There's a lot to recommend prefab ADUs, but will a prefab be the right choice for you? When thinking about the bottom line, you should know that prefabs often end up costing about as much as stick-built accessory dwelling units.
Aside from budget, it can come down to a combination of your lot's characteristics, your timeline, intended purpose for the ADU, aesthetics, tolerance for noise and construction crews, the number of people in your household who will be affected by the project, and more.
It all begins with an ADU Planning Phone Call. Our ADU experts have consulted with hundreds of homeowners and can talk you through all these considerations. They'll research your lot, and with that info you'll be able to decide on the ADU that's the very best choice for your property.