Is a prefab ADU cheaper than a custom accessory dwelling unit?
At first it seems like a no-brainer: a predesigned home built in a factory should cost less than a custom home built from scratch.
Not necessarily!
While some all-inclusive prefab ADUs are less expensive than custom ADUs, the two often cost about the same.
So when does a prefab ADU save you money? Let's investigate!
Comparing the costs of prefab ADUs and custom ADUs
Prefab ADU companies may say they can save you 10 to 20% compared to a custom ADU of the same size and quality.
If you compare bids from individual designers and contractors to bids from prefab companies, the prefab ADUs often have more straightforward pricing. Their base price may seem a lot lower than a general contractor's ballpark construction bid.
But there is a long list of elements that go into building and installing a prefab ADU, and the base price is where it starts, not where it ends. For example, transporting the ADU to your property may or may not be included in the base price.
Read this cost analysis of prefab ADUs before you meet with any prefab company so you'll have a better grasp of how they price their products and services.
The cost of lumber has fluctuated wildly over the past couple of years. And the different regions in California have very different labor costs. For these reasons and more, it's hard to get an accurate comparison of prefab vs. custom ADU costs. Who knows if those numbers will still be reliable a year from now, or even in a few months.
Your best way to compare prices in your area is to understand how prefab pricing works. Maxable can connect you to vetted prefab ADU companies in your area and help you compare prices. It all starts with an ADU Planning Call.
Breaking down the costs and finding savings
All accessory dwelling units have certain costs in common, whether they are prefab or custom built:
Site preparation
Design
Permits
Materials
Finishes
Construction
Site prep, permits, and materials will cost similar amounts whether you choose a prefab or a custom unit. That's assuming the units are a similar size and quality.
Site prep includes things like leveling and compacting soil, trenching for plumbing, and laying a foundation.
Permits are based on the size of the unit and other issues specific to your location and jurisdiction. Prefabs don't get charged less than custom ADUs.
Materials such as lumber and cement will be subject to market fluctuations for prefabs just as they are with custom ADUs.
Where prefabs can save you money is in the design and construction, and to a certain extent the finishes.
Finishes include flooring, fixtures, cabinets, countertops, tile, and appliances. Since prefab companies offer a limited selection of finishes, they can purchase them in bulk and pass the savings along to you.
Saving with prefab ADU design
Custom architectural designs for accessory dwelling units can run anywhere from $8000 to more than $25,000 for a large ADU. This will account for between 8 and 15% of the overall cost.
Prefab design fees are built into the base price. Technically you're paying for the design, but it's not going to be as big a chunk of your budget as a custom design.
Some prefab floor plans are "customizable," meaning the company offers you a few choices in things like window and door placement. These are still versions of a pre-existing design, and the plans are probably preapproved by the city.
Prefab ADUs usually have pre-approved plans. That can save you time and money.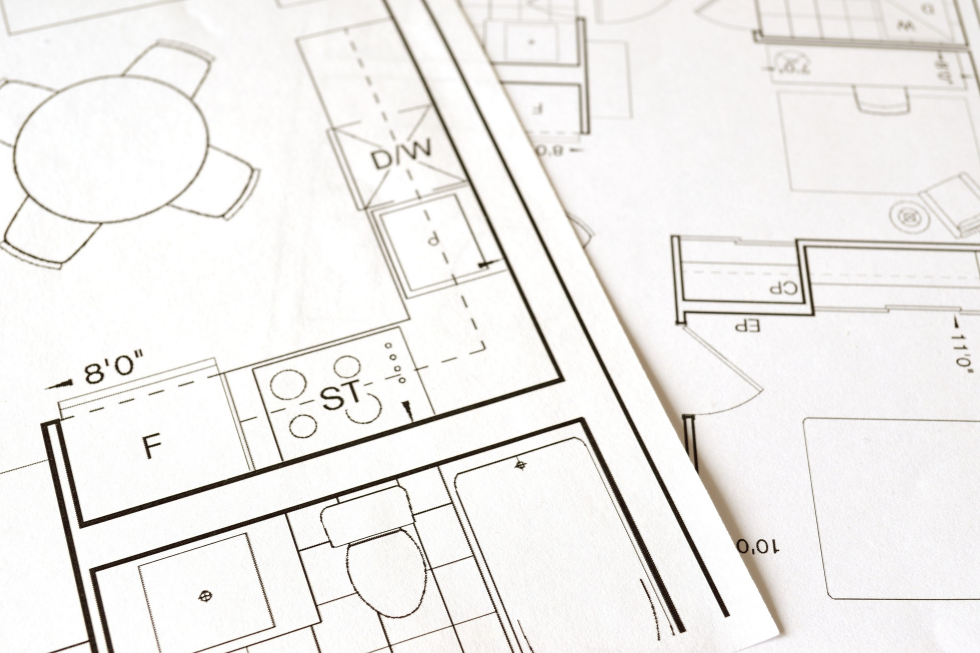 One of the many frustrations of the Covid 19 pandemic was the uncertainty that plagued city services, including planning departments. Some have not recovered and are still understaffed. That means everything may take longer, including getting your ADU plans approved and building permits issued.
We've seen ADU permits come through in one month. And we've seen them take much longer!
The beauty of prefab ADUs is that in most cases the plans are pre-approved. They still must be submitted to the city planning office, but they will probably move through swiftly.
Why does this save you money? Many people plan on renting the ADU for income, so months lost while waiting for permits means income lost. If you've taken out a loan to build your ADU, you're going to be making payments every month whether or not the ADU is getting built.
Prefab ADUs get inspected at the factory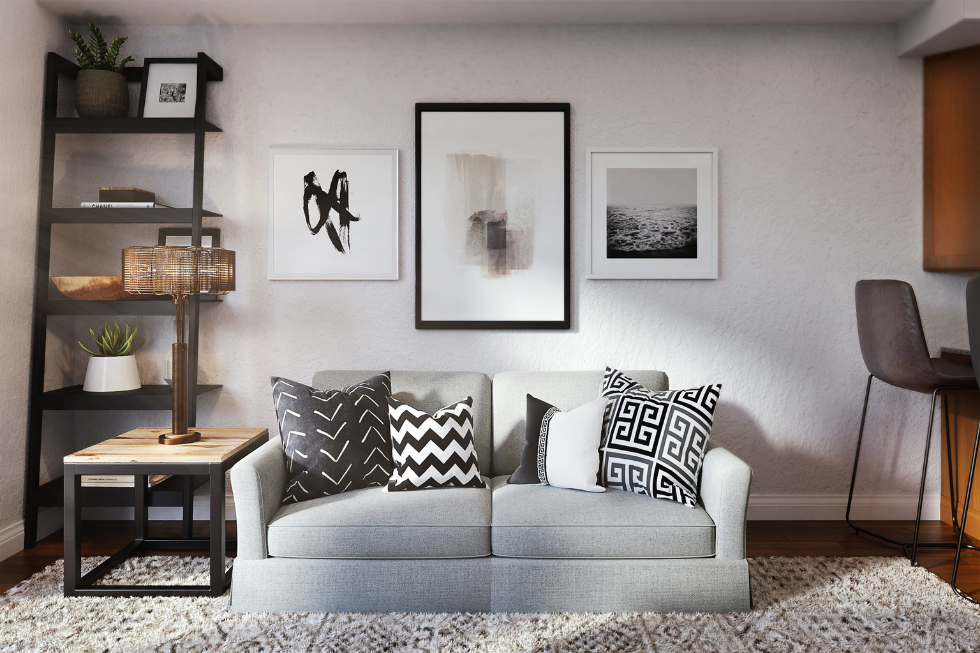 Waiting for city inspectors to approve the various phases of construction in a custom unit can add to your build timeline. There are an average of 10 of these inspections, and for each one you have to schedule the inspector and wait for them to arrive and approve that phase (and they don't always approve it).
With prefab ADUs, most inspections take place at the factory. There are no surprises since the units are identical to units that have passed inspections before.
You'll have a few inspections during site prep and once your ADU is installed, but the bulk of the inspections are done off site.
Prefab ADUs may have lower labor costs
A main reason homeowners choose prefab ADUs is that they're built in a factory, not on your property. An added advantage is that the prefab company hires tradespeople and keeps them continuously employed.
Instead of crews rotating through your project and days lost waiting for various subcontractors to show up, these workers are at the factory every day. The predictable labor force allows prefab companies to offer construction at a lower rate than your general contractor may be able to provide.
But prefab companies must deal with the same issues all builders are dealing with: a limited number of skilled tradespeople and intense demand for their services. When you're working out your contract with a prefab company, have a conversation about reasonable expectations for your build timeline.
Hidden savings with prefab ADU construction
When you're building an ADU on site, you'll need to rent fencing, a porta-potty, and perhaps security. You'll need to pay for waste disposal, including renting a dumpster. Not so with factory builds!
Another thing that holds construction costs down for prefabs is that there are no weather delays, since the unit is built indoors. Site prep occurs while the ADU is being constructed. Weather might impact site prep, but for a much shorter period of time.
Finally, with a prefab ADU there are fewer homeowner choices, which means fewer change orders. Homeowners are often the biggest cause of ADU cost overruns because they change their mind about the floor plan, size, windows, doors, finishes. . . just about everything!
Change orders delay the project and trigger extra fees. Not to mention the added cost of that special tile or those cool cabinets you decide on at the last minute!
Finishes: Where custom ADUs can compete with prefabs
If you're a self-disciplined type who can stick to a budget, you can absolutely save money on finishes in a custom-built ADU.
Splurge vs Save has some great examples of smart choices that look terrific and will keep your numbers in line. Finishes account for up to 30% of an ADU's cost, so that's a big opportunity to economize.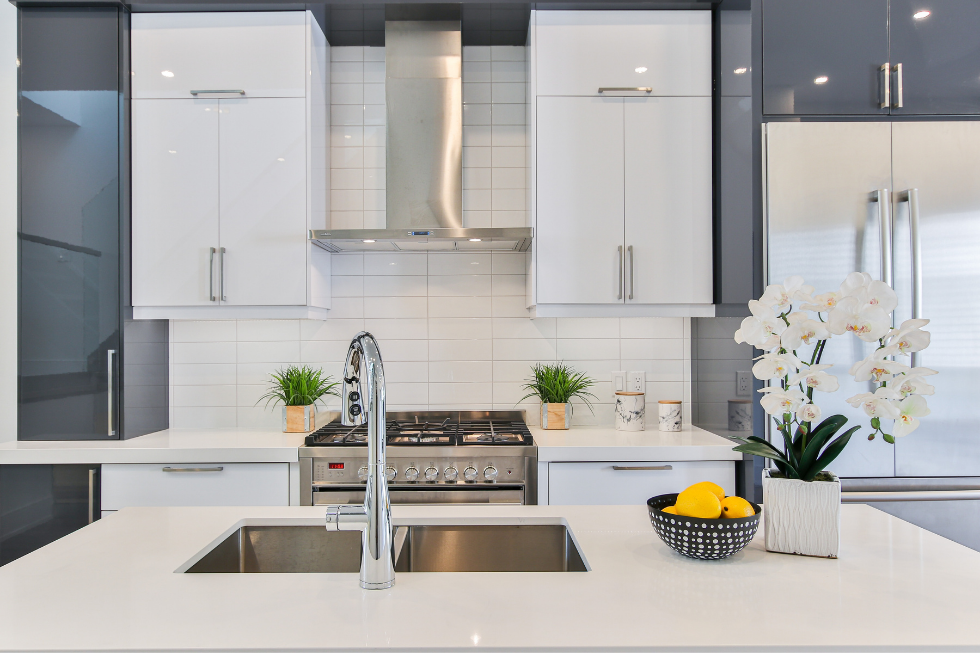 The best strategy is to be flexible: go for items that are in stock or on sale at the suppliers'. ADU kitchens and baths are small, so they're good candidates for stone slab remnants. Habitat for Humanity ReStores sell donated cabinets, appliances, lighting fixtures, flooring, and more.
Just be honest with yourself: can you control the urge to splurge? If not and you're on a strict budget, a prefab might be the right option.
Prefab ADU or custom? Maxable can help you decide!
As housing prices in California shoot into the stratosphere, ADUs are the go-to choice for homeowners needing more space to live in or rent. Prefabs can let you add an ADU with the least amount of disruption to your property at a price equal to or less than a custom ADU.
Maxable's Prefab Partners are some of the most experienced in the business. Call us today for an ADU Planning Phone Call and we'll help you figure out if a prefab ADU is the right choice for you!
Maxable is California's leading ADU marketplace. After helping write state laws, educating thousands of homeowners, and completing hundreds of ADU projects, we know accessory dwelling units better than anyone! Get in touch when you're ready to explore your ADU options, from prefab to custom to garage conversion.
Building inspection source: County of Los Angeles Dept. of Public Works, Building and Safety Division: One-and Two Family Building Code Requirements.