Congratulations on deciding to build an ADU in 2023! Although it's a big commitment, we can't think of a better way to ring in the new year. We're always excited to see what show-stopping ADUs get built each year and how they serve the unique needs of homeowners from all over!
To help you get started, let's go over five key steps in the process that you won't want to miss.
1. Define your ADU goals
First and foremost, you'll want to sit down and think about your goals, both in the short-term and long-term. Your intended use for the ADU is going to drastically impact the design of the ADU, but while you may have a plan in mind for the present, have you given thought to the next ten, 20, 30 years from now?
Most Popular ADU Uses
The four most popular uses for an ADU in order are:
Housing family (usually an elder or adult/college-aged child)
Passive rental income
Office Space
Downsizing
All of these uses are going to require different design aspects, which we've outlined below.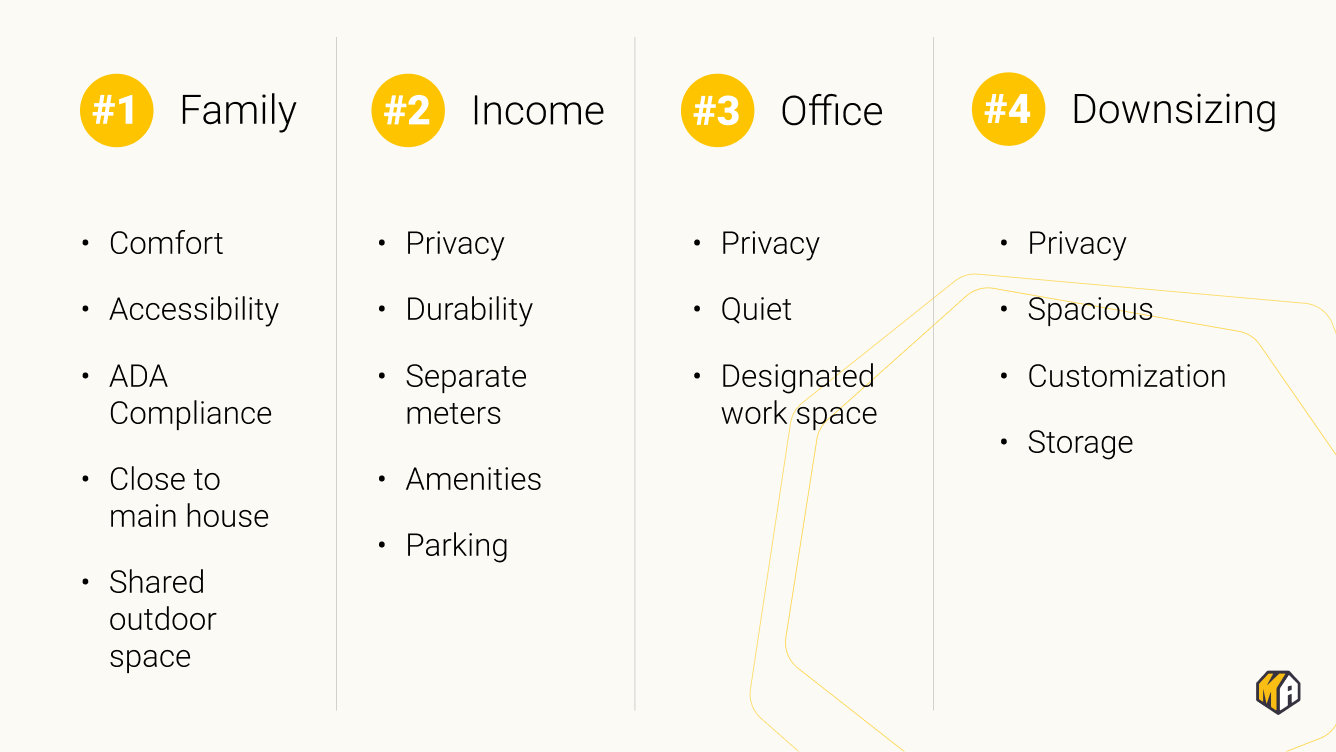 For example, if you're planning on building an ADU to downsize and move into yourself, you'll probably want to make the ADU as private as possible, so this will influence the placement of the ADU on your property. You might also want to invest in some custom cabinetry that you've always wanted or a loft if that's always been on your wishlist. We always say, there's no better investment than yourself!
But, let's say you want a private office in your backyard, like Walter in Los Angeles. Walter, a psychologist, wanted an ADU that he could use as his private office. He could've been comfortable with just building a guesthouse or something much simpler if it was just going to be used for work, but then he started thinking about what he could possibly use it for in the long term.
Walt and his wife then realized it could make the perfect home for a caretaker when they get to an age where they'll need assistance. So now, Walt's office ADU is something that will have valuable use for decades to come, even after he retires.
No one can predict the future. We get that! But simply having an idea of how you might want to use your ADU down the road can benefit you when the time comes for a change.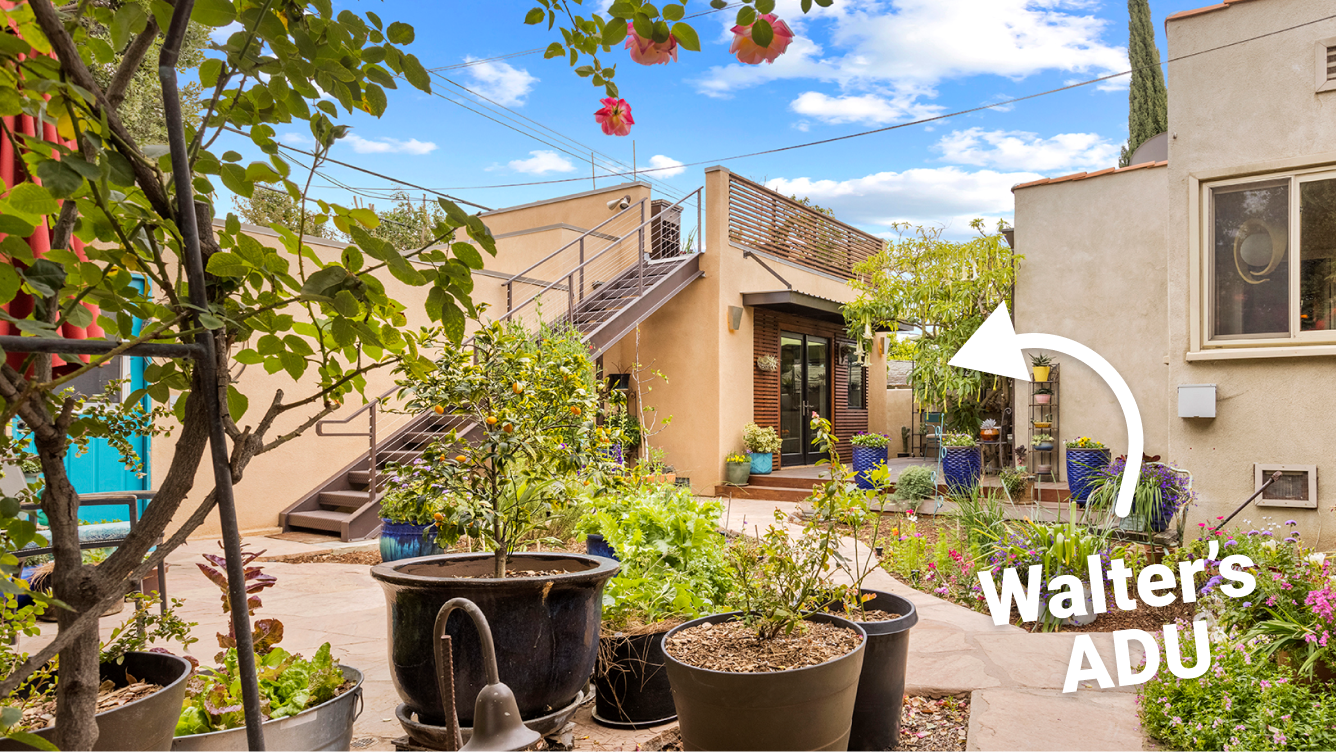 Design with your goals in mind
Make sure to communicate these goals, both short-term and long-term, with your designer. Your vision for the space will impact many design features of the ADU, such as layout, finishes, and more. Defining your goals equips your designer with everything they need to know to craft you a timeless ADU!
2. Do your research
Good news! You're already a step ahead by reading this blog! We love proactiveness.
Doing your research also means familiarizing yourself with the new ADU regulations of 2023. Some exciting changes are taking effect this year that we want you to know about. That way, you can take advantage of them! Here's a quick rundown of some new bills to take note of.
First, permitting agencies can no longer reject your application without reason if they find that they're running out of time to approve or deny it. If they decide to reject it, they have to write up a rationale for doing so. This helps avoid unfair application denials that cost homeowners and designers precious time.
Also, all ADUs are now allowed to be at least 16 feet tall. This means more space for you to work with. Think vaulted ceilings or a cozy loft! There are scenarios where your ADU can even exceed a height of 16 feet, so make sure you're aware of the potential your ADU holds. Take a look at our new height restrictions guide below.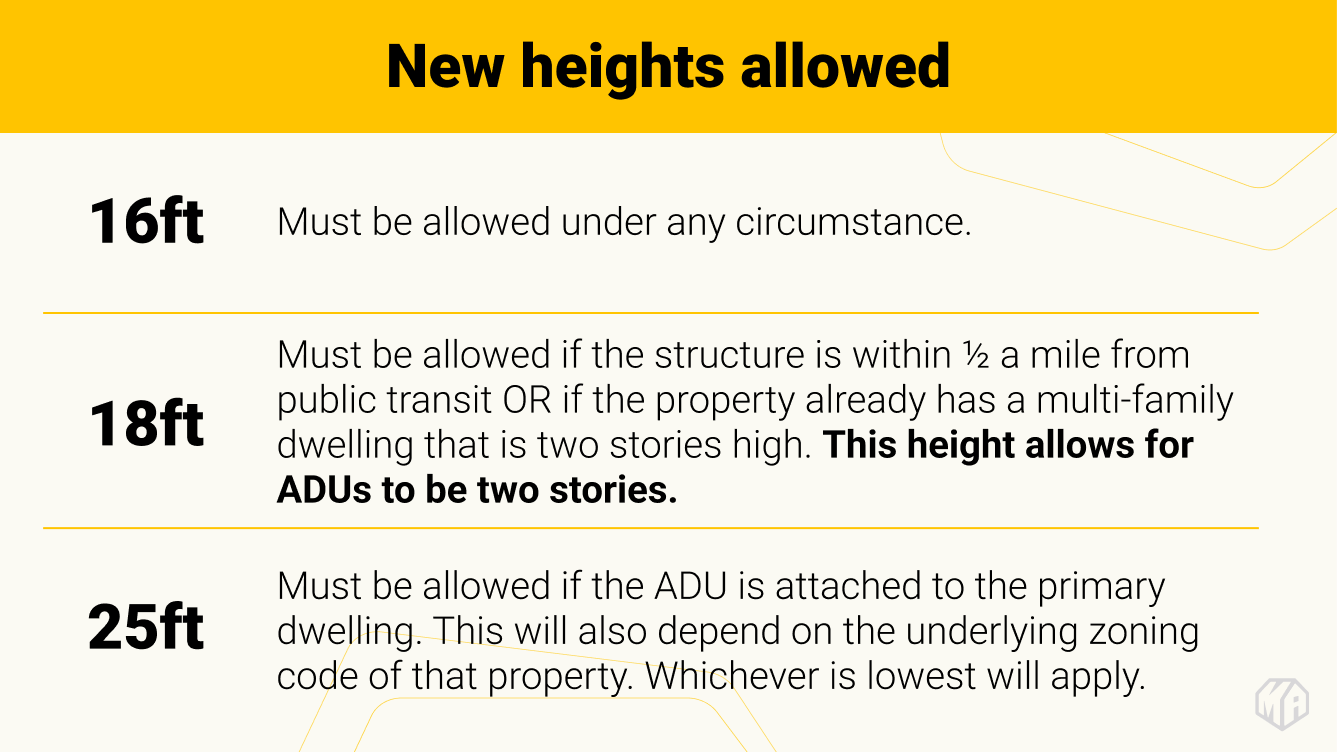 Another exciting change is that front setback restrictions can no longer be enforced if they prevent an ADU under 800 square feet from being built. Similarly, unpermitted work found on the property cannot prohibit an ADU from being built any longer, either. This saves homeowners money and years of time otherwise needed to bring these errors up to code.
New from HCD, language in previous regulations has been modified to clarify that if your property is single-family, you can now build an attached ADU, detached ADU, and a JADU.
With previous verbage in the HCD Handbook, it was assumed that you could only build an ADU (either attached and detached) and an JADU only.
To get the full rundown, make sure to check out the other new bills for 2023!
3. Decide custom or prefab
Let us preface by saying that both options are great, and we've seen some fantastic ADUs come from each. It really all comes down to preference. Prefab ADUs and custom stick-built ADUs are comparable in price, but they each have their own benefits and drawbacks to consider.
Custom
Custom stick built ADUs are constructed entirely on-site (foundation to roof) and have the added advantage of substantial customization. The downside is that construction time is lengthy. Think 7-10 months.
You'll have a crew of workers on your property for that entire time, which can be noisy and chaotic. But many people find it a fair trade given the level of customization they get with this option.
Prefab
Prefabricated or "prefab" ADUs means that everything is built inside of a factory and then shipped to your property. While they don't have the same level of customization as a custom stick build, they do have quick construction as a plus. Site preparation usually only lasts a few weeks and installation of the unit is merely a matter of days!
With this option, construction goes considerably faster and you don't have to deal with as much disruption on your property. So if you're someone who doesn't mind forgoing the customization aspect, this option might be perfect for you!
Panelized Modular
And a bonus third option? Panelized modular ADUs! They are a great in-between option for those debating between a custom stick built ADU or prefab ADU. You get the quick construction of a prefab and the customization of a custom stick built ADU!
The framework (walls and roof) is constructed off-site in a factory and then shipped to your property on a flatbed truck. Once all the pieces arrive, it's assembled and finished in a matter of weeks. The process is different from a traditional prefab where the entire structure is built in a factory and then transported.
You can expect to see many more panelized modular ADUs this year as they understandably gain in popularity.
4. Get pre-qualified
Most people grossly underestimate the cost of building an ADU. To be prepared, you should expect the price tag to contain a six-figure digit.
The reason they're so expensive? There are many fixed costs to building any home, regardless of size. Although ADUs utilize a smaller footprint, they still contain all the same expenses as building a new house.
This is why it's helpful to find ways to finance your ADU. Here are some options to consider.
HELOC
A home equity line of credit (HELOC) essentially allows a homeowner to borrow money from a lender, where the collateral is the borrower's equity in their house before any added improvements. Typically, homeowners must have at least 10% equity in their home or 20% if it's an investment property or second home.
Depending on the equity in your home, a lender may only require a drive-by appraisal. What happens next is a lender agrees to lend a maximum amount and a timeframe. Then, you can use your HELOC like a credit card and only pay interest on your average daily balance owed.
A HELOC lasts for 25 or 30 years. The first 10 years is a draw period with interest only payments. After 10 years, your monthly payment requires principal and interest payments to pay off your loan in full at maturity.
Just be careful not to default on your loans! Falling behind on payments means putting your home at risk of foreclosure.
Cash-out refinance
This option allows you to refinance your current mortgage for more than you owe and take the difference in cash. Many people choose a cash-out refinance to pay for home improvements.
Let's say you have $400,000 of equity in your home and still owe $200,000. Once you decide to refinance your mortgage, you now owe $300,000. This allows you to pull out $100,000 in cash to use on your ADU!
Before choosing this option, weigh the benefit of how you intend to use the money against the timeframe it will take to pay off the loan.
For instance, the interest rate may be better, but it will also extend the number of years needed to pay back your loan. If you rent out your granny flat, you can use any generated revenue to pay back your loan quicker. But keep in mind that future rental income will not qualify for a mortgage loan.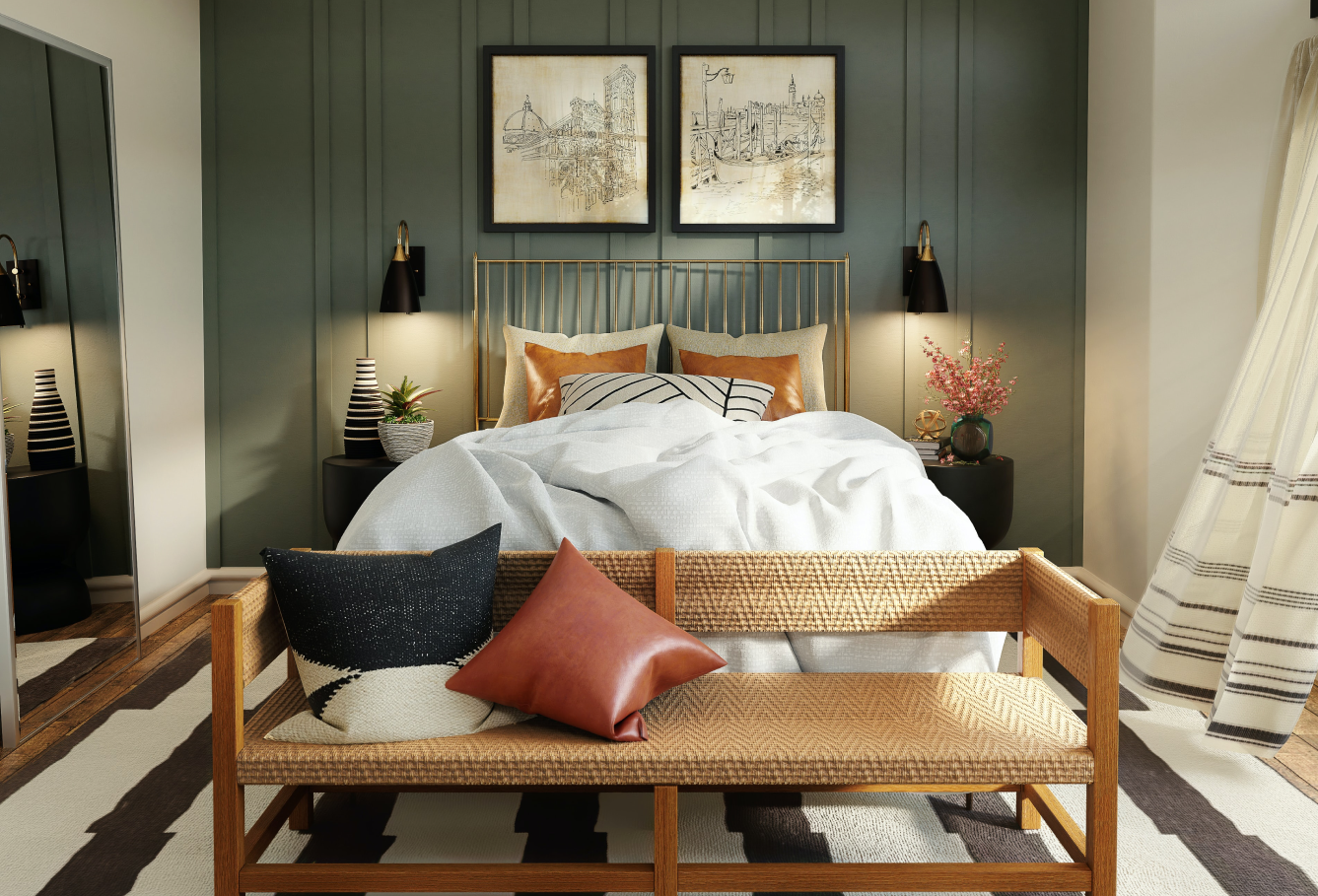 Renovation loan
If you have limited equity in your current property or intend to purchase another property that needs improvements, this mortgage loan program can help!
The HomeStyle renovation loan is a convenient and flexible way for borrowers to finance home improvements with a single first mortgage or refinance. This type of loan prevents borrowers from having to take out a second mortgage, HELOC, or other costly financing methods.
For those who love a good fixer-upper, this loan allows you to buy the place and get the cash for the renovations all in one loan. Likewise, homeowners itching to remodel their current home can refinance their mortgage and take out funds for improvements. We love keeping it simple!
5. Find your ADU designer
You might think that finding a designer in your area for your ADU is as simple as a quick Google search. The process is a bit more stringent than that. In reality, this is a recipe for disaster.
There is actually an important list of criteria that you should have when looking for a designer. And they should check every box.
Why? Contrary to popular belief, ADUs are as difficult, if not more difficult, than building a traditional house. They need the same requirements but within a much tighter footprint. That takes special expertise to figure out. Tack on ever-changing ADU regulations and cities struggling to keep up and you have a tough task on your hands.
So, the first piece of criteria is finding someone who is experienced in designing ADUs. This means that they should have several ADU projects under their belt. The more the merrier!
Your designer should also have substantial knowledge about local regulations. No one wants to get excited about a design that is just going to get rejected for breaking local codes and then have to be reconfigured.
As simple as it sounds, a good designer also needs to be communicative. They should firmly understand your budget and ensure that you are involved in the design process so nothing comes as a surprise. It's also important to open a dialogue with your designer so you can collaborate over any modifications or workarounds that need to be made.
They should also have an idea about construction costs. That way, if you ask for vaulted ceilings or an elaborate floor plan, they'll know whether or not that's realistic with your budget. They'll also be able to suggest design changes to keep your costs down, which comes in handy if your wish list begins to seem a bit long.
In sum, never cut corners with finding the right designer for your project. Finding someone who checks all the boxes will be more than worth it. Besides, Maxable can help! We have a network of vetted designers we can pair you with to guarantee that you're not picking a bad apple.
Plan, hire, and manage your ADU project with Maxable!
Building an ADU is a big undertaking, and we understand how overwhelming everything can seem. But don't tackle it alone. Let us help! Book a planning call today to chat with a Maxable expert about how to get started. We'll make sure your project takes off on the right foot.
And if you're not quite ready to kickstart your project yet? No worries! For anyone who could benefit from getting some miscellaneous ADU questions answered in an intimate, low-stress environment, consider signing up for one of Maxable's bimonthly webinars hosted by Maxable's CEO.
We hope to see you there and can't wait for you to get started on building your dream ADU!