There's no denying that ADUs have less square footage than traditional homes. But limited space does not have to mean limited opportunities! There are loads of tips and tricks out there to get the most out of smaller spaces, helping to keep your ADU feeling open, comfortable, and organized.
Ready for some design inspiration? Here are 8 space-saving hacks for your small ADU that you won't want to miss!
Stairs Equal Storage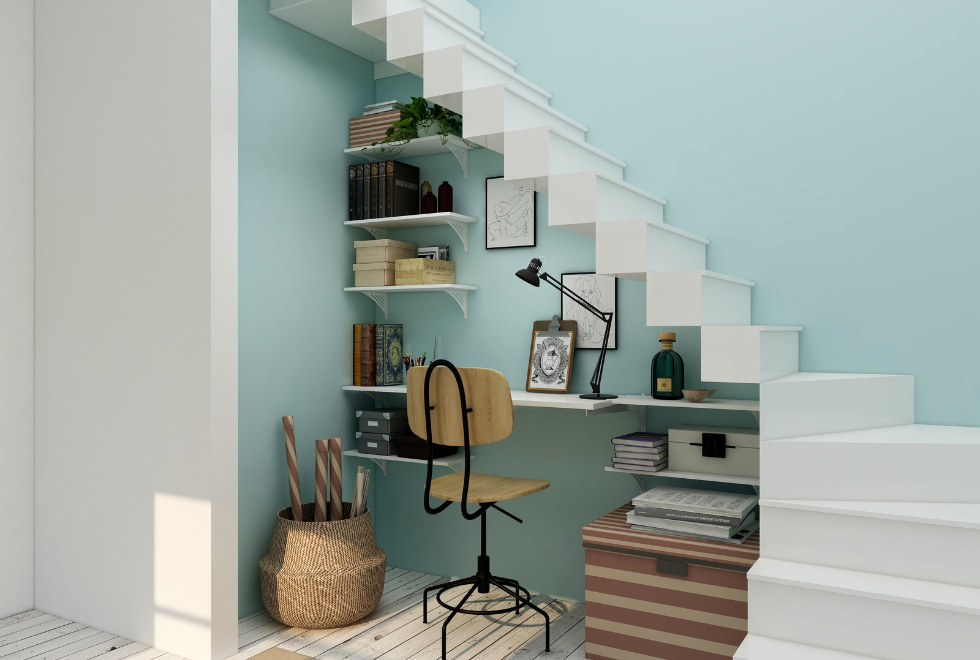 If you have an ADU with a second story, stairs can sometimes feel like a big waste of space, especially if you're short on square footage to begin with. But they can actually add really valuable storage opportunities when used smartly!
The often unused nook underneath the stairs can be a great option for a walk-in closet, private work space, storage closet, and more! There is loads of untapped potential to maximize.
Or consider having custom drawers installed into each stair step! This not only adds aesthetic appeal, but they are great for stashing clothes, toys, and everything in between.
Hidden Furniture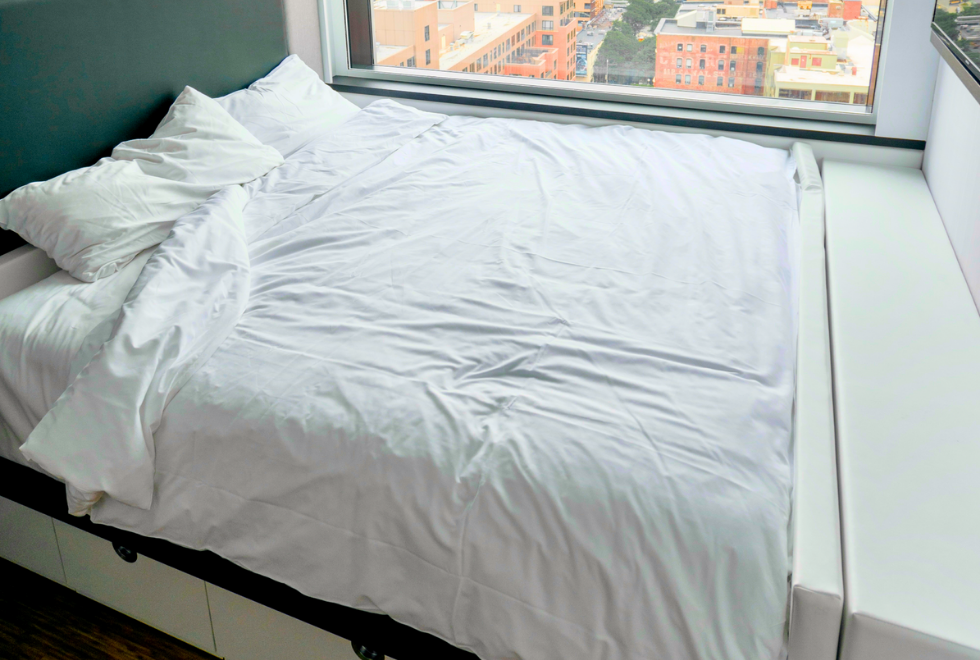 Beds are large pieces of furniture that can take up a lot of precious floor space even though they're only used for a handful of hours per day. Fortunately, some of the most innovative space-saving solutions offer workarounds to this problem: Murphy beds and loft beds!
You may have heard Murphy beds referred to as pull-down or fold-down beds. Essentially, these types of beds are hinged at one end so they can be stored vertically against the wall when they're not in use.
Loft beds aren't just for college students. Having a workspace will come in handy for your ADU, especially in this day and age of remote work. A loft bed is elevated to allow room underneath for a desk, sofa, or even a craft corner.
Bonus Idea: And if that wasn't impressive enough, look no further than elevator beds! These beds move up and down from durable hardware and attached cables, like an ordinary elevator. They can lift up to the ceiling and lower to the floor by just a simple push of a button. So, when you need the extra space, it's quickly out of sight and out of mind!
Flex Rooms Offer Multi-Purpose Potential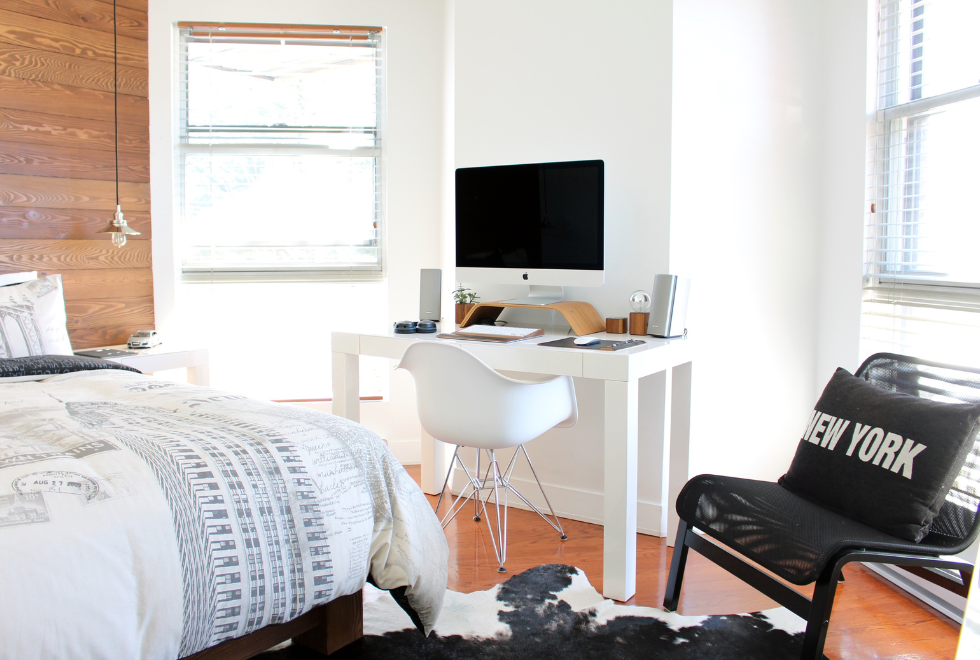 Dual-purpose rooms are another smart way to make the most of limited space inside a small ADU. Just imagine if your living room could multitask as both an entertainment space and an area for all your favorite hobbies and activities. Or a bedroom that also functions as an at-home office space. Now you've doubled the potential in your ADU without adding any extra square footage!
Stocking your ADU with flex furniture that can serve dual purposes is another great trick. For example, a bedroom vanity could also be used as an office desk. And futons can easily switch between a comfy living room couch or an extra bed for visitors. Even fold-up chairs that can be easily moved around for various purposes and quickly tucked away works well.
Consider Adding a Loft
In many ways, lofts are blank slates with endless potential! No matter what purpose they serve, lofts provide ample space up above so that you avoid a loss of space down below. We've seen them take on many forms over the years, such as an extra bedroom, storage space, or simply a place to house bulky, unattractive utilities.
Just know that lofts are pricey additions to any ADU. They require a second story or high, vaulted ceilings. If you're looking for ways to cut costs, this may not be the most practical route to take. But for those who have the budget to work a loft into the picture, go for it!
Rooftop Decks Provide Great Bonus Spaces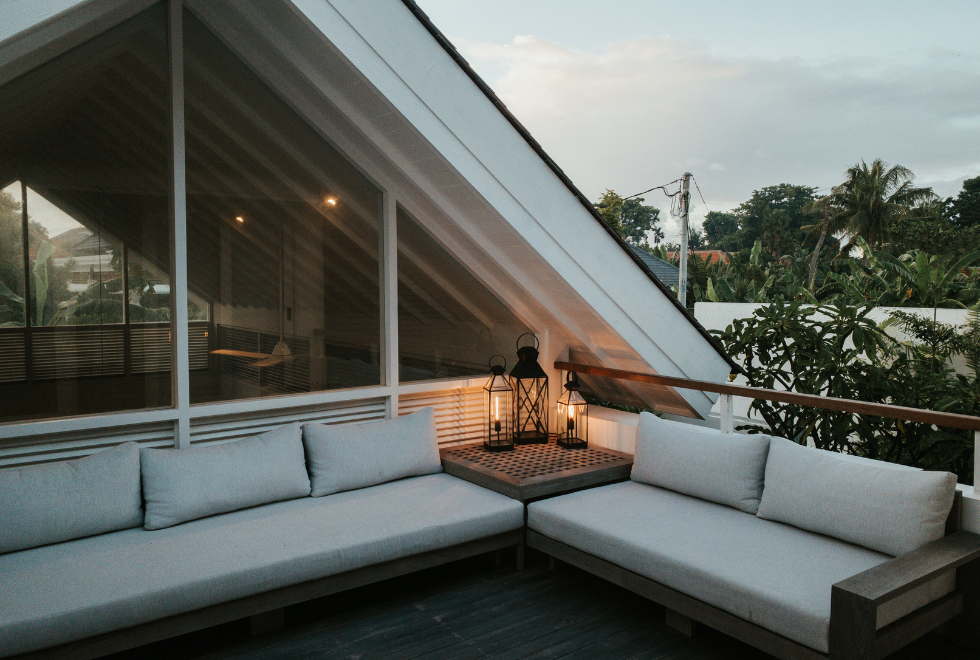 If you're short on backyard space but still want to incorporate outdoor space for the ADU, consider turning your rooftop into a unique bonus area. Tenants can use the privacy of rooftop decks to entertain guests or even just enjoy a cup of morning coffee. By adding some chairs, tables, and fun decor, you can make use of this area most homeowners completely forget about. Plus, you can't beat some of those stunning rooftop views!
This couple that built an ADU with a rooftop deck said they use it almost every night to watch the gorgeous San Diego sunset. Consider us jealous!
Go Vertical, Not Horizontal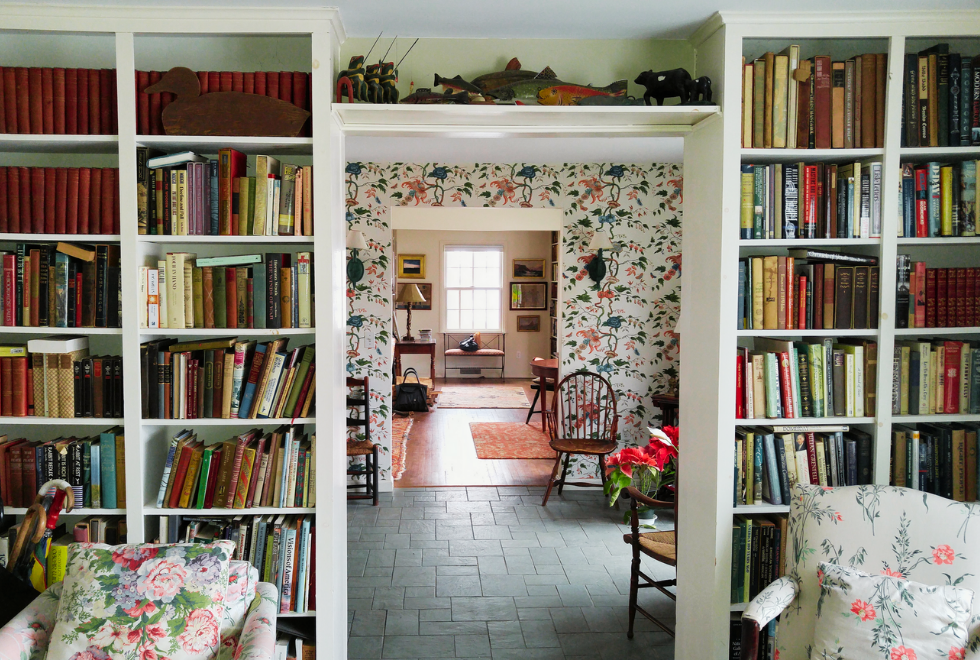 When you have an entire wall at your disposal, why only partially use it?
To save on space throughout your ADU, take advantage of all that unutilized wall space that stretches up to the ceiling. This might mean installing tall bookshelves or cabinets, or even putting some decorations up above. This is a great way to maximize on storage space so that you don't clutter up the floor down below.
Adopt a Minimalist Aesthetic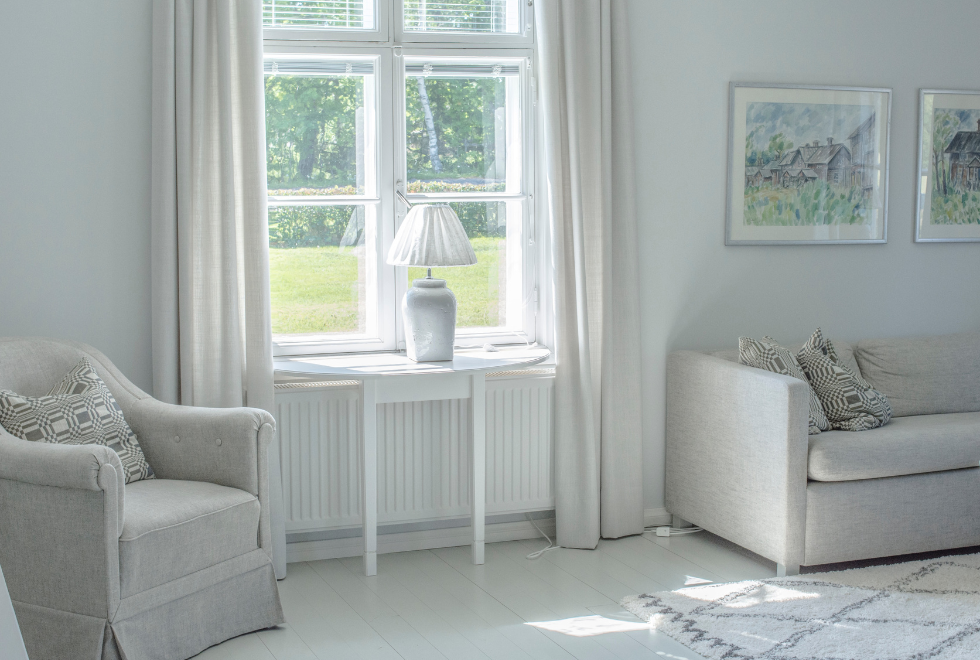 One of the easiest ways to achieve a sense of spaciousness inside a small ADU is by implementing a light, neutral, monochromatic color scheme. This clever hack tricks the eye, making a tight space look and feel larger than it is.
To pull it off, you'll also want to have matching minimalist furniture so that everything blends seamlessly together. Avoiding loud colors or excessive patterns allows the room to feel like one bright, open, and fluid space.
Get Creative with Small Spaces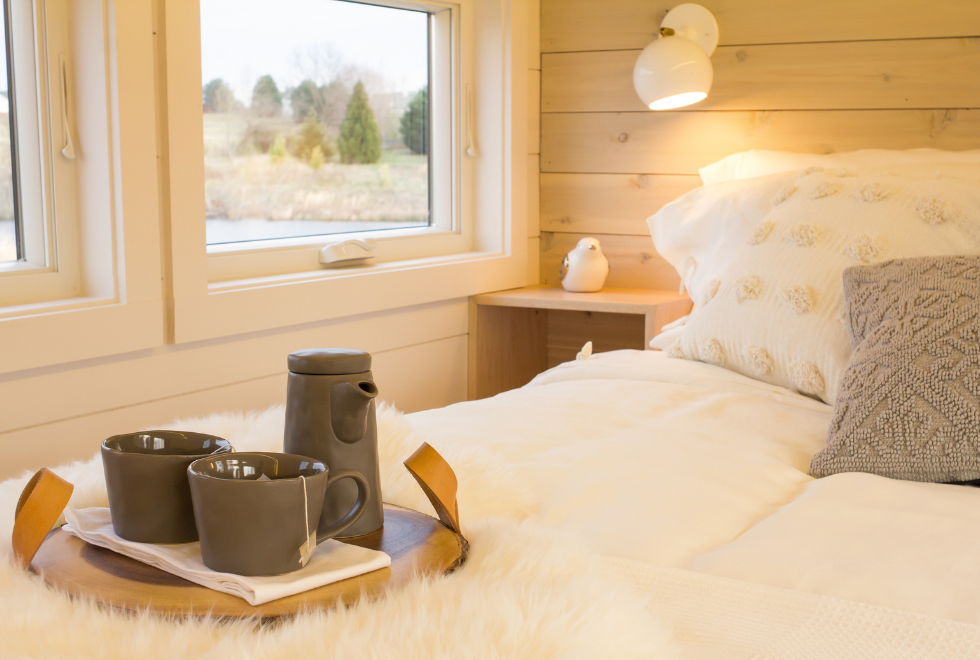 Some floor plans are bound to have the occasional tight, awkward space that just seems hopeless to use in any capacity.
Our advice? Make the most of it! Small doesn't mean useless. Some tiny nooks are ideal for cozy reading spots or even to tuck a small bed into for ultimate privacy and relaxation. At the end of the day, just be creative!
Plan, hire, and manage your ADU project with Maxable
Building an ADU should be an exciting and fun experience! Even though they are big projects, you should never have to feel stressed or overwhelmed.
At Maxable, we've got your back! By connecting you to experienced designers and contractors in your area, we'll make sure that you have a helping hand along the way no matter what obstacles may arise.
Tell us about your project here to get matched with ADU professionals in your neighborhood.