Although they are still a niche part of the real estate market, ADUs (accessory dwelling units) are taking San Antonio by storm in an exciting way. Thousands of homeowners across Texas are reaping the benefits of these small homes. We're thrilled to see major positive changes taking place with local regulations.
However, there is still a lot of confusion about how exactly a homeowner goes about building an ADU on their property. What is allowed? How much does it cost? How do you get started building an ADU?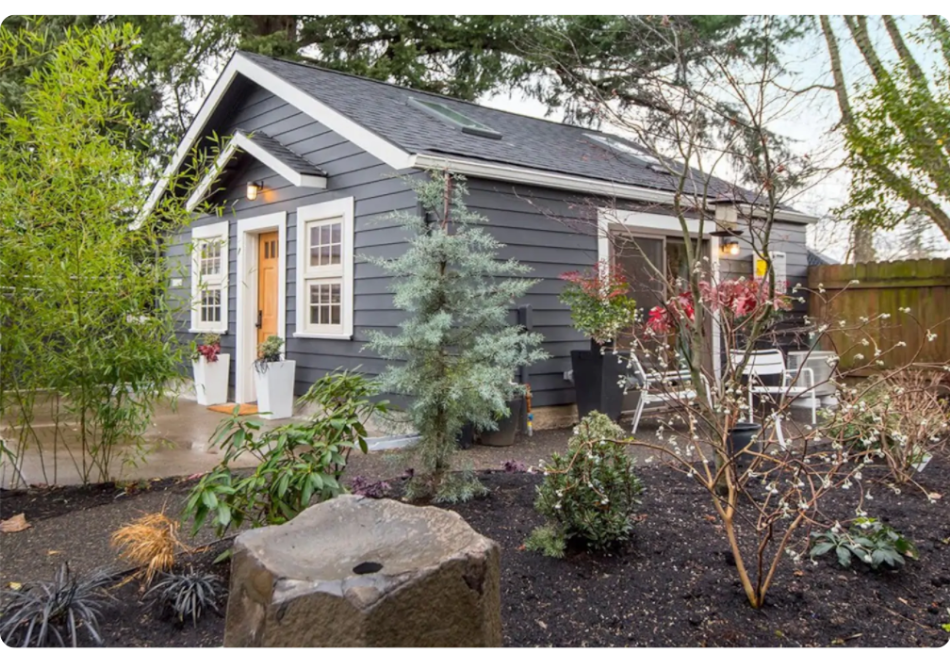 What is an ADU?
Of course, you can't build an ADU without knowing exactly what it is! Contrary to popular belief, ADUs and tiny homes are not the same.
Also known as a granny flat, in-law suite, secondary structure, and even casita, an ADU is a permanent housing structure built in addition to a main primary residence on a single-family property. This structure can be used for passive rental income, housing family, or even just as an extra workspace.
As an ADU is meant for long-term housing, it must come with all the basic necessities that you would find in a regular-sized primary residence. Think of it like an apartment. This includes:
Full kitchen (this includes a stove, sink, refrigerator, etc)
Full bathroom
Separate entrance to the ADU
Utility connections
Insulation
And several other important things to ensure the structure is up to code as a habitable unit. An experienced ADU designer should know how to incorporate all of these things into the footprint, but we'll go more into that later.
San Antonio ADU Regulations
This is where things get tricky. Every city is allowed to make its own rules for ADUs, so what's allowed in Austin or Houston may not slide here. Not to mention, with so many changes happening in ADU regulations, a lot of resources out there are slow to update their information.
These are the regulations for an ADU in San Antonio as of August 2022.
General Regulations
Owner occupancy:

The owner of the property on which the ADU is being constructed must live on the property and sign an affidavit stating that they comply with the requirement. The owner can live in either the main house or the ADU.

Utilities: The ADU must be connected to the central electrical, water, and sewer system of the principal residence unless the distance betw

een the t

wo structures is greater than 100 linear feet.
Size: The ADU cannot exceed 800 sq ft of the gross floor area in any single-family residential zoning district other than the "FR" zoning district, or 1,200 sq ft in the "RE" zoning district. You can contact your local planning department if you are unsure of where your property lies.
Height Limits: ADUs currently fall within height limits for the zone in which they are located. Most are limited to 35 ft.
Design: Exterior of the ADU must match the exterior of the principal residence (roof pitch, siding, window proportions, etc)
Detached ADU Regulations
Size: The footprint of the ADU cannot exceed 40% of the footprint of the principal residence and the ADU must be between 300-800 sq ft.
For context, 400 sq ft is enough for a studio living space, and 800 sq ft could comfortably fit two bedrooms. However, a detached ADU can only have one bedroom according to regulations. We hope this changes in the next round of adjustments to ADU regulations in San Antonio.
Setbacks: A setback is a distance from a structure to property lines. For a detached ADU, setbacks must be at least five feet for the side and rear.
Attached ADU Regulations
Size: The gross floor area of the ADU cannot exceed 35% of the total living area of the principal residence.
Setbacks: The attached ADU's setbacks must be in compliance with whatever the required setbacks of the primary residence are for that zoning district.
Possible future changes for ADU regulations
While San Antonio's regulations are already at a good start, we see some room for improvement. Luckily, the city is already considering making some changes including the following:
Removing the limit for the number of bedrooms for detached ADUs
Removing the requirement that states that utilities must be connected to the primary home
Removing owner occupancy requirement
Allowing rear and side setbacks as low as three ft
Defining parking requirements
Removing the design requirement that ADUs must match the exterior design of the primary residence for one-story ADUs
Several more changes have been discussed, but these are the stand-outs we're most excited about.
ADU Costs in San Antonio, TX
$125,000-$350,000 is the general price range to build an ADU in San Antonio, whether it's a custom stick-built ADU or a prefab. Currently, $125K would be on the very low end of the spectrum, possibly for a garage conversion. Most ADUs are likely to cost more.
The price of your ADU will depend on:
The size of the ADU
The number of bedrooms and baths
The quality of the finishes
The type of construction (over-garage ADUs are generally the most expensive to build, while garage conversions are the cheapest)
Your lot characteristics
The price will also be affected by the availability of materials and labor and the impact of other regulations.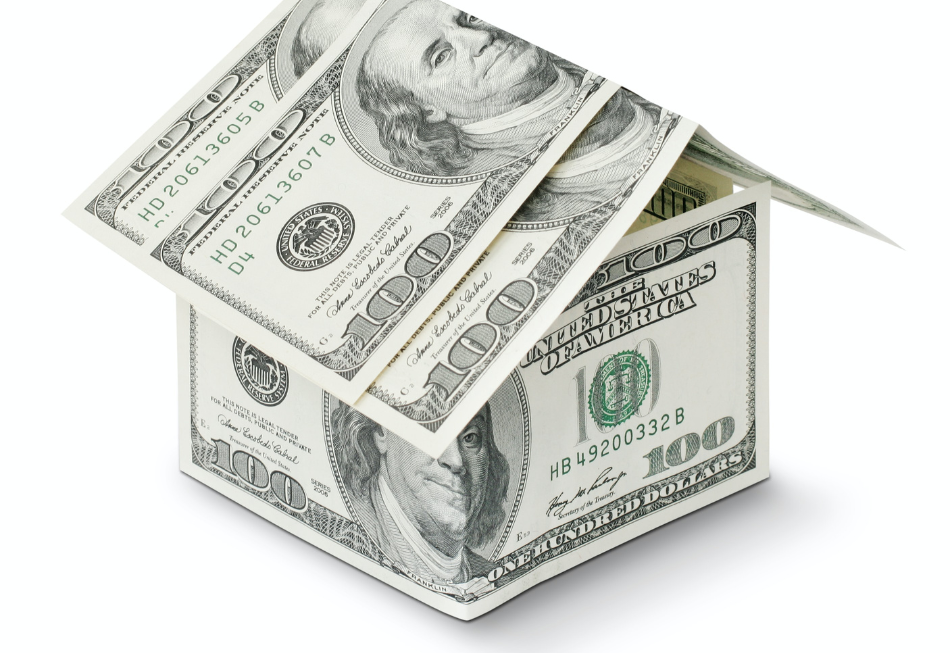 Cost per square foot numbers are deceiving for ADUs
Notice how we don't mention cost-per-square-foot numbers? That's because there are a lot of factors that can skew this number. Just because your neighbor spent $400 per square foot for their ADU doesn't mean your project will be in that same ballpark.
Kitchens and baths are expensive square feet. They require pricey elements such as cabinets, countertops, tile, appliances, fixtures, waterproofing within walls, and more.
The rest of a home, such as the living room, bedrooms, and halls, are considered cheap square feet. Those rooms consist of empty space plus heating/AC and electricity. The first 400 square feet of an ADU are the most expensive to build because so much of it is taken up by the kitchen and bath.
If you're building a 500 SF ADU, its cost per square foot will be much greater than that of an 1100 SF ADU. And if you're comparing the price per square foot to that of a 3000 SF home, the difference will be tremendous.
How to Build an ADU in San Antonio
Now that you know the basics, how exactly do you get started?
Step 1: Define your goals
It's important to define the purpose of your ADU because that's going to affect its design, finishes, siting, and probably your budget as well.
Nationwide, these are the top reasons people build an ADU:
Housing for parents
Housing for adult children
Rental income
Home office
Each of these calls for different design specs. For instance, if you're creating a space for your aging parents, you'll naturally want to use a universal design that's accessible to people who might someday have problems with mobility.
You might want to make sure there's room for a ramp, a parking pad next to the unit, or other amenities that'll make Mom or Dad love you even more than they already do.
If you're planning on renting the ADU to someone who's not a family member, you'll likely want durable and functional finishes, and you'll want to max out your bedroom and bathroom count.
Step 2: Get pre-approved for a loan
There are few things more heart-breaking than excitedly collaborating with your ADU designer on ideas, signing off on the plans, submitting to the city, waiting for months, and then finally receiving your permits, only to find out you don't qualify for a loan to build your ADU.
This is why we can't stress enough how important it is to talk to a lender from day one to make sure the project is financially feasible for you. Make sure to talk about the different loan options with your lender to decide on an option that fits best for your situation.
Loan expert, James Carmody, reveals his best tips for navigating the financing process here.
Step 3: Hire a designer
You can't just hire any designer or architect that has an impressive portfolio. It's extremely important to have a designer who not only has experience designing ADUs but also has a deep understanding of your local regulations and state regulations and understands construction costs.
While design costs usually only take up about 8% of the total cost of an ADU, your designer makes a MASSIVE impact on the final cost of your ADU project. Here's why:
Designing in a smaller footprint is more difficult
Most people assume designing an ADU is simpler than a full-sized residence since you're dealing with a smaller unit, but it's actually more difficult. Remember, you have to pack a kitchen, bathroom, utilities, and many other things into the ADU while also deciphering vague regulations, which brings us to our next point…
Cities often don't even know their own ADU regulations
Every city is going to have different ADU regulations. With so many changes rolling through, some cities are going to have a hard time playing catch-up as well.
This is why hiring a designer with experience in designing ADUs in your local jurisdiction is so important. In case your permit application gets denied for something that should have been approved according to state or local regulations, your designer can go to bat for you. That's their job after all!
A good designer should know what their designs will cost in construction
Your designer may present you with a stunning design with custom rooflines and massive windows. It's going to look great, but are they thinking about construction costs?
We had a client put into an unfortunate situation in which their designer had created a very complex roofline. Everything was smooth sailing until they met with a builder who told them that had they gone with a simpler roof with engineered trusses, they could've saved $30,000 in construction costs. Yikes! If your designer doesn't ask about your construction budget, it's time to find a new one.
Step 4: Hire a general contractor
While you wait for your permits to go through the permitting process, this is a great time to talk to some general contractors. We highly recommend getting bids from at least three contractors. This way, you can get a ballpark estimate and weed out contractors that either underbid or overbid.
We have a complete guide on sourcing a general contractor for your ADU project here.
Step 5: Get building!
This is by far the most exciting part. You get to watch your ADU take shape and transform to what you've been envisioning for months.
Is an ADU a good investment?
$125,000 is a big number to take in, but when you take all of the benefits into consideration, you'll realize just how great of an investment an ADU can be.
Let's look at the average rent for an apartment in San Antonio. According to rentcafe.com, the average rent for an apartment is about $1,281.
Let's say you build a one-bedroom 500 sq ft ADU for $180,000. At 6% interest rate, that puts your monthly loan payments at about $1,079.
A lot of renters are drawn to ADUs thanks to the privacy as opposed to an apartment in a complex where you share walls with multiple neighbors, and the outdoor space is a plus too! As a result, you can typically rent your ADU for slightly higher than average.
Let's say you rent your ADU for about $1,500. After paying your monthly loan, that's an extra $421 in your savings, retirement, travel fund, or whatever every month!
Maxable is your go-to source for San Antonio ADU info!
Got a taste for more ADU intel? Maxable has been educating homeowners and helping them design and build ADUs since 2017. Check out our blogs, ADU Tours, and Youtube channel to find all the tips and tricks you need to get your project off the ground. Start learning more today!