Do you really need a general contractor (GC) to build your accessory dwelling unit? Yes, you do. Unless you ARE an ADU contractor, you need a general contractor for your ADU.
Here at Maxable we have a couple of mantras, and one of them is: An ADU is a house, not a remodel. Homeowners who have hired their own tradespeople for projects like kitchen or bathroom remodels sometimes think building an ADU is similar to that sort of renovation, but it's not.
Would you feel comfortable overseeing the entire construction of a large home, from foundation to roof and everything in between? That's what's required for building an ADU. No difference.
We've developed a network of local, experienced ADU contractor partners as part of our program to help you design and build your ADU. Got your plans already? Fantastic! We're happy to connect you with GCs right away.
Sourcing a great general contractor
How do you find a local general contractor who is trustworthy, experienced, and understands the special challenges of building an accessory dwelling unit?
Rule number one: avoid any ADU contractor who is offering a super-cheap deal or whose bid is significantly lower than the others.
If you're working with Maxable you won't need to worry, because all our GC partners are thoroughly vetted. But if you're on your own, you may come across a GC who promises they can do the job for less because their crew is family members, they have special access to materials, or they've just somehow figured out a cheaper way to do things. Our advice: back away from that bid!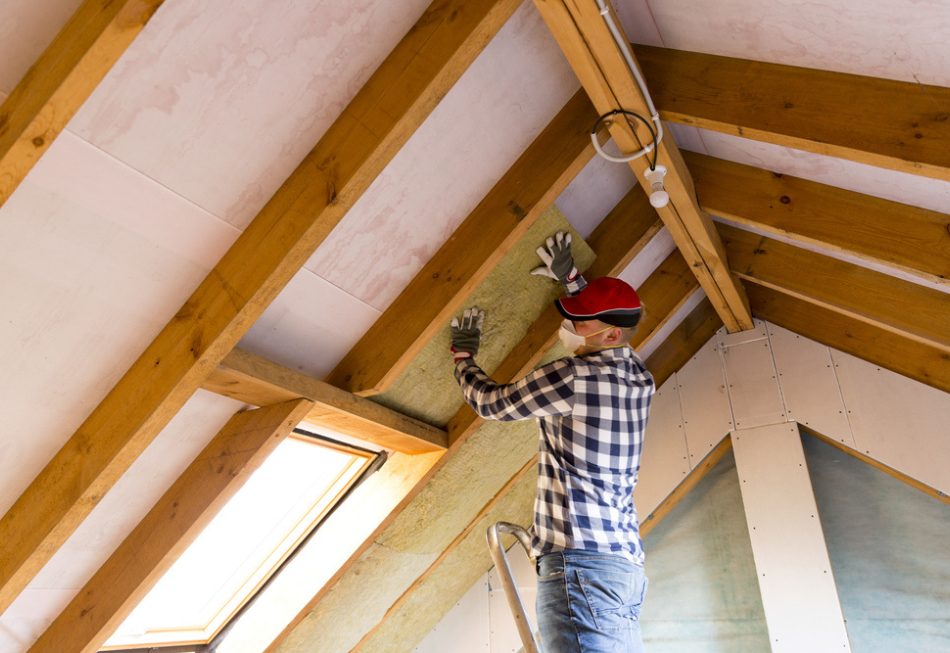 Your home is one of the biggest investments of your lifetime. You don't want to jeopardize its value.
When you cut corners in construction, you get poor results:
shoddy work
substandard materials
materials different from the ones you ordered
long delays
incomplete projects
"Our general contractor turned out to be a terrible businessman. He was running out of money so he apparently hired a cheap, inexperienced worker to install our ADU's roof and skylight. It leaked badly, and we just got done replacing the whole thing." – Lily H, Los Angeles
Handyman vs. licensed contractor: What's the difference?
Anyone with a hammer can say, "I'm a handyman." Handymen are not required to show any proof of insurance, bond, or experience.
Licensed GCs are required to have two types of insurance:
General liability insurance protects you in case someone is injured at the construction site.
A surety bond legally obligates the GC to fulfill their contract. If the GC fails to do so, the surety bond covers the resulting damages or losses.
To obtain their license, a general contractor must have at least four years of professional experience conducted within the past 10 years.
But not all general contractors are the same. Even if they are licensed, the GC who remodeled your kitchen may not have the experience to build a home from the ground up. A general contractor who specializes in building ADUs handles a lot . . .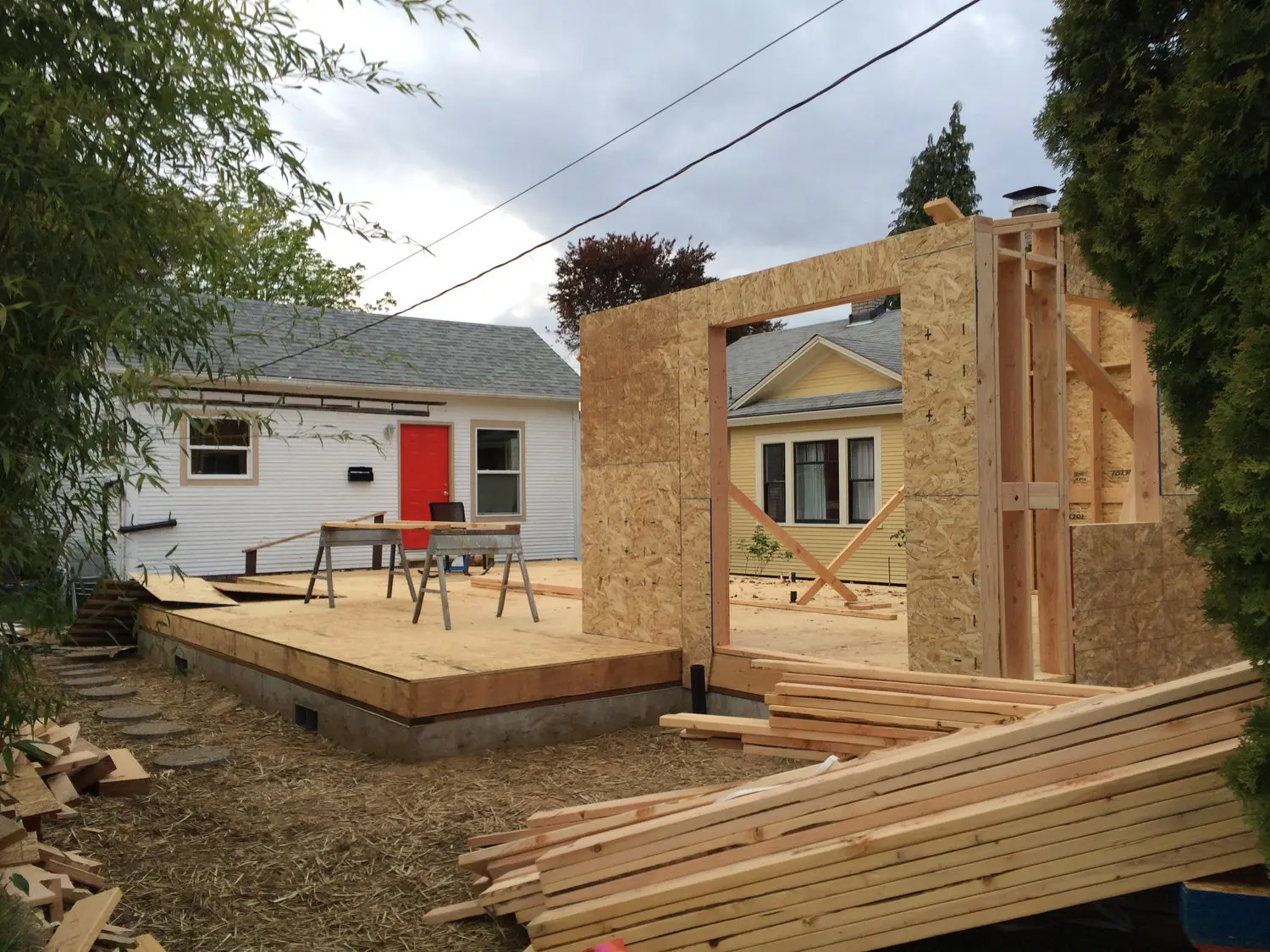 Your ADU contractor has a network of subcontractors
General contractors rely on trusted subcontractors with whom they've completed many projects. Some of the construction trades that are commonly subcontracted are:
foundation and concrete flatwork
electrical
plumbing
drywall
HVAC
masonry
roofing
A survey conducted by the National Association of Homebuilders found that it takes 22 subcontractors to build the average home. Two-thirds of the builders surveyed said they typically subcontracted about 75 percent of the construction costs. So your GC's subcontractor connections are critical to a successful project.
"My ADU contractor was a perfect match. I thought it was going to be a hassle having to deal with construction for so long, but having the crew around was actually a lot of fun! They gave me some great ideas, like the Dutch door, which I think is now my favorite part of the ADU." – Felicia S., San Diego
What's a dutch door? You can check out Felicia's project here!
Your GC creates a strategy for the supply chain
The supply chain is a term used to describe the series of companies that provide raw materials, products, and services to produce an end product—in this case, your ADU. It's a complicated web, and a good GC will do their research and get you the best prices possible in the current market.
Things they take into consideration:
What materials have they had trouble obtaining lately?
Are there any materials, finishes, or fixtures that are currently in surplus so you could get a good deal on them?
Is there anything on your wish list that needs to be ordered well in advance?
Are there alternative products or materials you could consider if your first choice is unavailable?

Your GC maps out a complex timeline
A construction schedule depends on materials being delivered, labor being available, and city inspections. But things can and do interfere with the ideal schedule:
weather
homeowner change orders
homeowner expectations
delayed city inspections
illness or other problems with subcontractors or the GC's own crew
You should expect some delays and glitches—it's hard to avoid every single obstacle! A good GC will be able to pivot when possible and keep the project moving.
Your GC manages the work site
Your GC should make sure their crew is on time, respectful, keeps the site tidy, and gets the work done to a high standard every day during construction. They should be available to talk with you about any aspect of the build and to handle any questions about the subcontractors, materials, and city inspections.
When should you source your general contractor?
A good time to interview GCs is when you have a set of construction drawings. This is usually when your designer submits your ADU plans to the city for permitting. The permitting process can take anywhere from two months to six months or more, depending on where you live and the characteristics of your lot.
During that time you can talk to several different GCs and show them the detailed plans. We recommend interviewing at least three in order to get a sense of the range of possible construction costs.
If one of the bids is a lot lower than the other two, that's a red flag. The GC will probably add more costs as the project moves forward. It could also be a sign that they're inexperienced.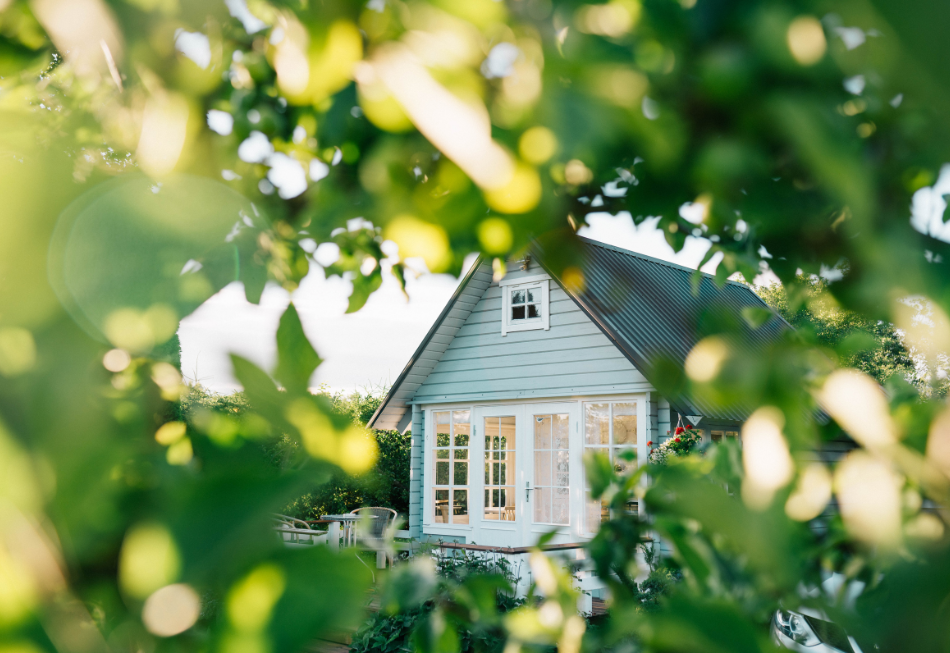 Cost is an important factor in making your decision, but so is finding someone you can communicate with. Personality matters! This is a person and crew who are going to be on your property for months. The process will go much more smoothly if you get along, understand the ADU contractor when they're explaining something, and feel comfortable asking questions.
"We loved our GC. Just looking around our ADU, we are so pleased with the outcome. I can tell they have a standard of excellence." – Cecilia C., Bay Area
What does a standard of excellence look like? Check out Cecilia's ADU here.
There's no cookie-cutter formula for comparing GC bids
General contractors use different templates for their estimates, bid on different elements of the build, and include different items. You can't accurately compare bids based only on their bottom lines. Just because contractor #1 includes an item or service that contractor #2 does not, it doesn't mean #2 is bad or is trying to scam you. It's just that there is no industry standard for construction proposals.
Some estimates include fixtures, appliances, and hardscaping, while others don't. Material and labor costs are important, but things like the contractor's payment schedule and change-order policy will affect your cash flow too.
There are some strategies for comparing GC bids, but the truth is that this is an area where you'll really benefit from running the bids past an expert.
How do you find the best GC for your ADU project?
You're looking for someone who:
Specializes in ADUs
Communicates effectively
Has a great track record
Has experience in your city and relationships with city inspectors
Fits within your budget
Is licensed, insured, and bonded
Doesn't have a one-year wait time
The proven Maxable process
Drawing on our network of general contractors in your area, we'll send your construction drawings to three GCs we think would be a great match for your project.
Each GC will visit your property to meet you and get a better understanding of the site and your plans.
Then they'll prepare their bids and send them to you. Your Maxable ADU agent will go over each bid and explain what the GC is offering and how the bids differ from one another. With that info, and based on how well you communicated with the GCs when you interviewed them, you'll be ready to hire a general contractor!
And our job isn't over once the contracts are signed. We'll periodically check in with you to make sure everything is running smoothly.
"Our GC was amazing. She really made sure our needs were met down to the smallest things. She has that eagle eye, so she was able to spot things that weren't quite lined up or needed fixing." – Tony and Gloria S., Los Angeles
Whatever stage your project is in, we'll source your general contractor
Hiring a general contractor is probably the most nerve-wracking decision you'll make during your ADU project. It's like buying a car times 1000! Most people only build an ADU once in their lifetime and have no experience with home building. That's why we're here: to guide you and provide the information you need to make smart choices.
We love to work with homeowners to design OR build their ADU. If you've already got a designer or your plans and permits are complete, get in touch! We'll open our files and match you to three excellent GCs.
And if your ADU is in the daydreaming stage, reach out. We'll help you figure out how to turn those dreams into reality. Your neighbors are doing it and so can you!