It's no secret that San Jose is in the middle of a housing crisis due to the recent tech boom in Silicon Valley. The most recent census reports that San Jose has even surpassed San Francisco as the most expensive city in the United States at an average monthly housing cost of $2,341!
So what is Mayor Sam Liccardo doing about it?
Quite a lot actually.
On August 27th, 2019, Mayor Liccardo announced a groundbreaking initiative that could create the biggest boom in ADU history. 
They're rolling out the ADU Pre-Approved Master Plan Program which will allow an architect or designer to submit their ADU plans to the City.
San Jose will be listing these designers and architects on their website for homeowners to research and select the one they like best from the designer's website.
Homeowners can always create something custom, but the pre-approved plans will cut down on design fees and cost with the city.
The city is starting with five preapproved designs (across three designers) by mid-2020 with more to come.
Why are ADU Master Plans such a big deal?
No other city in history has ever provided such an effective model for providing preapproved plans that have actually worked for homeowners.
"A couple of other cities have dabbled with pre-approved plans, most recently Encinitas, but their models have some fundamental flaws and up until this point haven't been very useful to homeowners — or given them the choices they need," says Maxable CEO, Caitlin Bigelow. 
Bigelow lives in San Jose and has been helping San Jose homeowners navigate the process of building an ADU through Site Evaluations.
Pre-approved plans create a large array of designs to suit every homeowner, but it also saves an exorbitant amount of time and money. Homeowners will likely save a substantial amount while also shaving months off of the permitting timeline. To find how much it will cost to build an ADU on your property in San Jose, click here.
Mayor Liccardo expects this initiative will boost ADU building to 5,000 units in five years. This will provide a huge relief to many San Jose residents. 
"We have teachers, nurses, college students, seniors, first responders, and so many others desperate to find an affordable place to rent. And at the same time, we have thousands of homeowners interested in creating affordable rental options. The city can and must act as a catalyst to speed up construction of these new units," Liccardo said.
Since 2016, the City has gone from processing 40 applications each year to more than 40 applications each month –a 1,500% increase. A recent poll also indicated that more than 30% of San José homeowners are interested in building a backyard home, or converting a garage or a part of their home for rental use
But first, what is an ADU?
ADU stands for Accessory Dwelling Unit, but you may have also heard them referred to as Granny Flats. They can be built on a single-family lot, multi-family lot, or duplex. It has its own entrance, separate from the primary house, as well as a kitchen, bathroom and living space. 
These units can be rented, year-round, and add a lot of value to a property. Accessory dwelling units take different structural forms. They can be garage conversions, stand-alone units, attic or basement conversions, or be attached to the main house.
If you're interested in building an ADU on your property, Maxable provides a free ADU Planning Phone Call to help get you started.
How do pre-approved ADU plans work?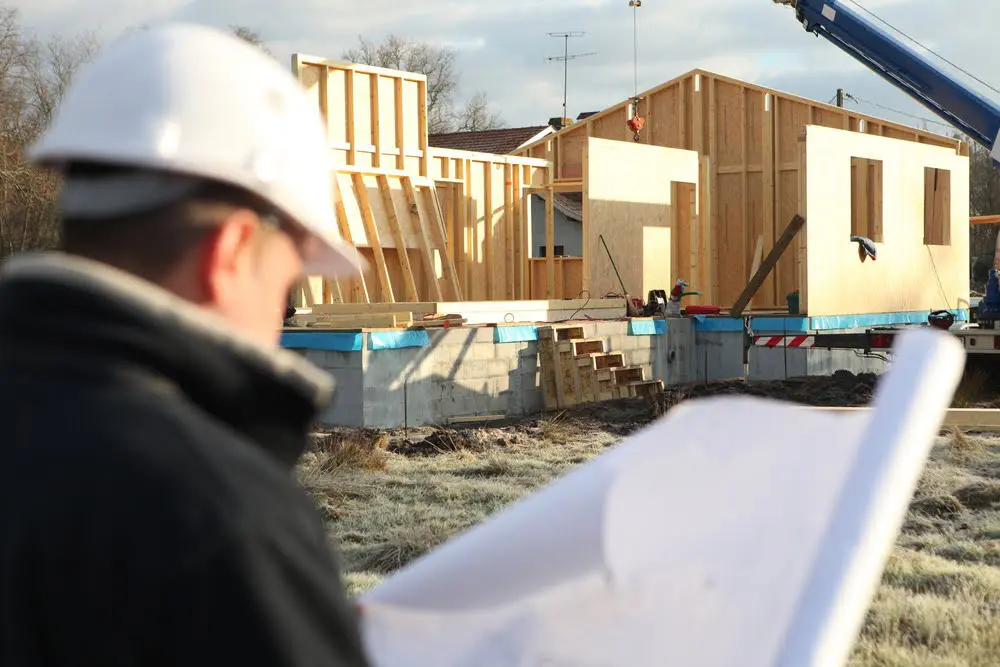 There's a common misconception with preapproved plans that you can walk into a planning department, pick a plan from their library, and walk out that same day with a permit. 
As much as we'd love for this to be true, it's unfortunately not that easy. 
There are still title 24 calculations, site plans, and much more to be done, and that's even if you find a suitable design.
The library will continue to grow as architects continue submitting their plans to the city. 
Homeowners who use these pre-approved designs can then have their plans reviewed through the Permit Center's Express Service. This can result more easily in same-day building approval given that they have the other requirements completed.
What do pre-approved ADU plans mean for San Jose?
An incentive like this would mean more affordable housing for low-income civilians, a passive rental income for homeowners if they choose to rent their ADU, and a lower cost of living overall throughout the city as demand for housing eases. 
An ADU brings a multitude of benefits to homeowners. The number one reason that people decide to build an ADU is for an aging family member. 
Senior living and retirement homes can be costly. An apartment in a retirement community in San Jose will cost at least $4,000 a month!
Plus, most grandparents prefer to stay close to their families so that they can be cared for by the people they know and trust.
The Predecessors
Santa Cruz took a similar initiative as a response to their own growing housing crisis.
However, rather than inviting any architects to submit their plans, they only invited seven. While it is a step in the right direction, this plan cuts out a large portion of the architect market. This also greatly limits the types of plans that are available.
The result? A commemorable attempt, but no cigar. The limited designs just couldn't catch the attention of eager homeowners. In fact, they were used less than 5 times over a period of years.
Even so, Santa Cruz only expected about 200 ADU units to be built over the following five years after the initiative was launched. Compared to San Jose's 5,000 units, that outcome could quickly be overshadowed. 
Encinitas tried to follow suit with its Permit-Ready Accessory Dwelling Units Program (PRADU). However, this time they had a grand total of only two architects. Each architecture firm created four unit types: a studio, a one-bedroom, a two-bedroom, and a three-bedroom thus creating a library of 8 designs. 
I don't know about you, but that doesn't sound like a very large variety. 
For both of these cities, the motivation was in the right place. Unfortunately, too many limitations were in place to see any considerable improvements to the ADU market. 
What are the San Jose ADU regulations?
San Jose has recently amended the property requirements for building an ADU making it a lot easier. Let's take a look at some of those changes:
No minimum lot size

Maximum ADU height – 18 ft max for a single story

Number of bedrooms – up to 2 bedrooms max allowed

Max ADU size – 1,000 sq ft or 1,200 sq ft depending on lot size
The list goes on.
With these new amendments, the majority of the 180,000 single-family homes in San Jose could qualify for an ADU.
To read more about these new regulations and if your home is eligible, click here!
Other San Jose Breakthroughs
ADU Online Portal:
The new online portal asks San José residents to sign up for information on how to build and permit Accessory Dwelling Units (ADUs) and how to take advantage of ADU programs.
The online portal will also allow homeowners to determine if their property qualifies for an ADU. With this, they can also begin the application and permitting process.
New City of San José Website with a "Universal Checklist":
The City has redesigned its ADU landing page to ensure homeowners can access all critical information, including a new universal checklist. All of this can be found in one location.
ADU Tuesdays:
If you plan on building a 1-story ADU less than 900 square feet, you can walk in on a Tuesday with an appointment and walk out the same day with your building permit ready to start your project.
At the appointment, you will meet with the Development Services staff for a single, comprehensive review of your ADU plans. If no revisions are needed, then you will be presented with your permit. 
Need help preparing for your appointment? It all begins with a free ADU Planning Phone Call. Talk to you soon!