The hype around accessory dwelling units is growing — and it's no surprise.
But, we're going to level with you. Building an ADU means coordinating a lot of moving parts and pieces, which is why we put together this ADU Checklist!
It's an amazing time to start your ADU project.
For those of you apprehensive about planning and starting your accessory dwelling unit project, this checklist is for you!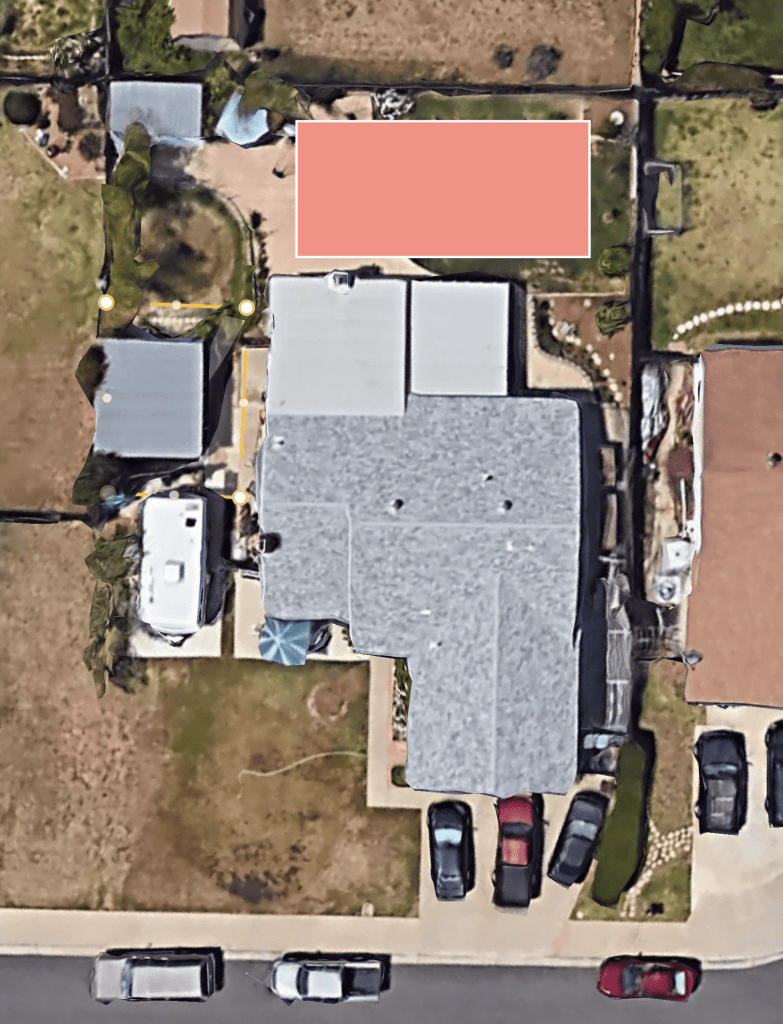 Step #1: Research the accessory dwelling unit ordinance in your city
If you live in any California city, or cities like Houston, Austin, San Antonio, Denver, Seattle, Portland, or hundreds of other major cities across the US, chances are you can build an ADU! Hooray!
But ADU regulations vary by city and so it's important to understand what's possible where you live. Keep in mind, just because a friend did something doesn't mean you can do the same.
Here are the most important ADU regulations to understand before you start your project in earnest:
What size can my ADU be?
Is owner occupancy required?
What are the setbacks?
Can I build an ADU in the zone I am in?
What are the parking requirements for my ADU?
How many ADUs can I add?
Is it possible to subdivide my lot and sell my ADU separately?
How long is the permit process?
How expensive is the permit process?
Will I be charged development and impact fees?
This can be challenging to discover, especially when the city isn't always forthcoming or accurate with the information! Luckily, Maxable can help you answer these questions and more.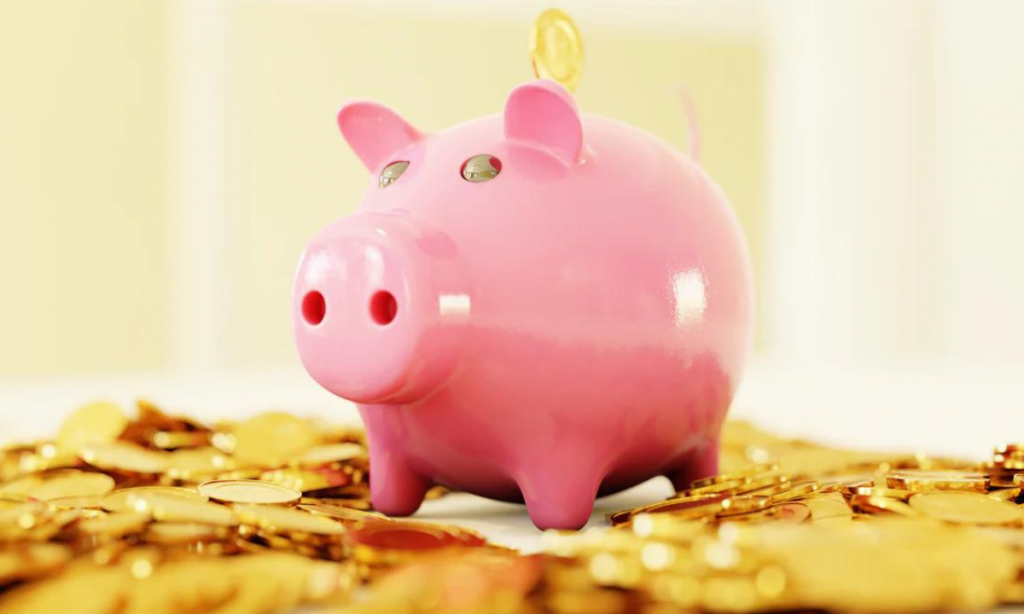 Step 2: Calculate the Cost of Your ADU
Determining the cost of an ADU project is challenging because the price per square feet numbers are largely inaccurate.
For example, a 400 square foot ADU will have a much higher cost per square foot than a 1,200 square foot ADU, which can tap into some economies of scale.
Here's a general rule of thumb:
Find a range for the cost per square foot prices in your area. Let's say in Austin, Texas it's between $200-275 a square foot.
In this example, we'll calculate pricing for a 500 sq ft ADU.
Since this is a relatively small ADU, so we'll lean to the higher end of the range and go with $250/sq ft.
$250 x 500 = $125,000
Now, we have the base price. Then we need to factor in:
Utility Connections
Utility Trenching
Solar Panels (if needed)
Upgrading Electrical Panels from 100 to 200amps
These additional charges will vary depending on labor costs for your state.
Let's add some example charges here:
Utility Connections = $2,000 splitting the utilities will come at an additional cost
Utility Trenching = $3,000-7,000 (This will depend on lot size, if they have to dig through concrete or dirt, and how long your trench needs to be)
Solar Panels (if needed) = $12,000-17,000
Upgrading Electrical Panels from 100 to 200amps = $2,000
In this example, we're now at:
$125,000+2,000+3,000+12,000+2,000= $144,000
This isn't a fool-proof method, but it can give you a rough idea of at least a somewhat realistic number.
You can also download our free tools, which include cost analysis by region.
Step 3: Get Pre-Approved for Your ADU
Next, since you have a general ballpark for your ADU project, it's time to rustle up the funds to make it a reality. This is where lenders come in handy! You don't need to know the exact price (nor will you at this stage), but you do need to know if your ballpark number lines up with what you can afford.
Reach out to your mortgage lender, local credit union, or we can connect you to lenders (just reach out to us here).
Work with your lender to explore different loan options and get pre-approved for your loan amount.
Generally, the most common ways to pay for an ADU are:
Cash
HELOC (Home Equity Line of Credit)
Cash-out Refinance (this won't be popular while interest rates remain high)
Construction or Renovation Loan
We have a whole article on how to pay for an ADU, which you can check out here.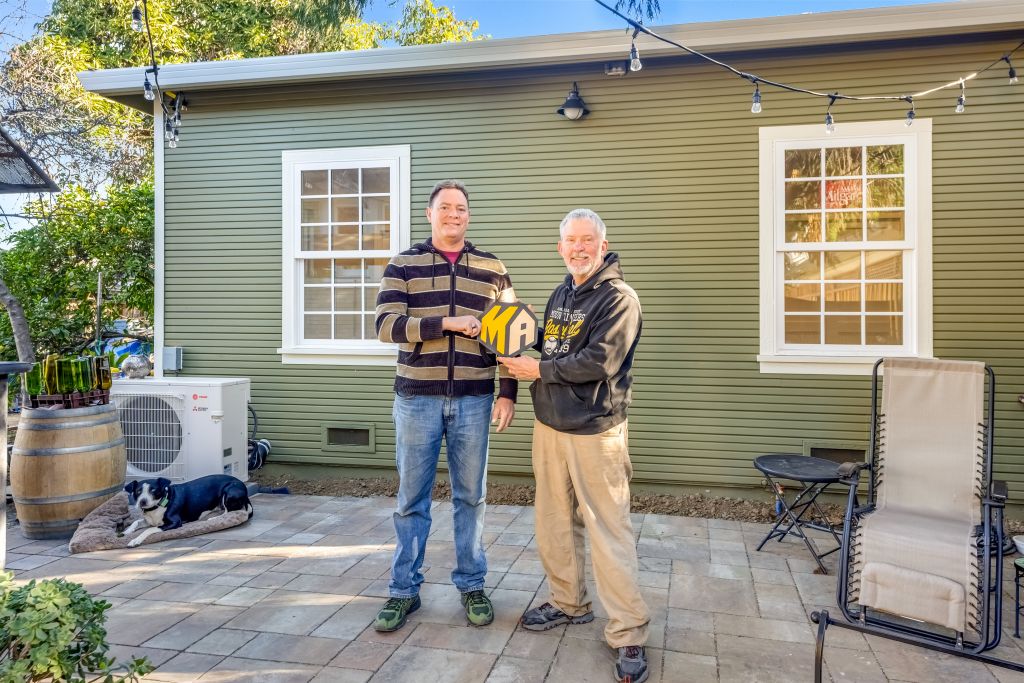 Step 4: Schedule Your Planning Call with Maxable
Now, that you have a general idea of the budget and if you can afford your project it's time to dive into the fun stuff! We offer an ADU planning call for homeowners to discuss their project idea and get some early feedback.
For some homeowners, this call is more than enough to get them connected to a designer and be off to the races. For others, they require a more in-depth and custom solution, which we can also help with. You can book your call here.
Step 5: Define the Scope of Your Project
Typically our clients have at least a couple of ideas that they've been toying with, should I go above the garage or convert the garage? Our goal it to help you understand better what direction makes sense for your project given your goals.
For example, Madhu lives in Los Angeles and wants to build an ADU for rental income. She bought her house in 2019 so she's seen some appreciation but she needs to be cost conscious. Her goal is to optimize rental income.
For her accessory dwelling unit project she's seriously considering either:
Project A: Converting her garage
Project B: Building above the garage
Project C: Expanding and converting the garage
Here's an example of how one of our experts can help you think about it: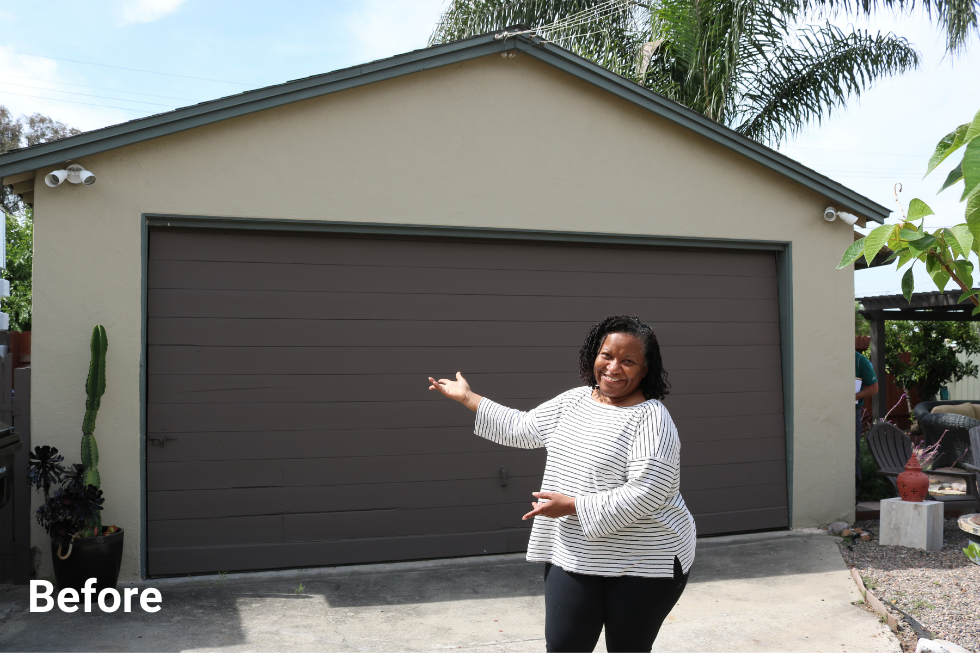 ADU Garage Conversion Analysis:
Project A: Converting her garage, is the fastest and most affordable way to get a second rentable unit on her property. Unfortunately, her garage is too small for a 1 bedroom so this would have to be a studio. She expects that in her coastal neighborhood she could rent a studio for $2000 a month.
Project B: Building an ADU above the garage is significantly more expensive. Let's ballpark this project at $220K, or $100K more than Project A! Because Madhu is keeping the same footprint she's still only able to rent for $2000, but her loan payments are ~$600 more per month because of the additional construction expense.
Project C: Expanding and converting the garage, like option two, is a more expensive ADU project than scenario A. To expand the footprint of the garage to 750 sq ft, as this homeowner did, would add ~100K in cost so this one clocks in at a similar $220K. However, 750 sq ft is large enough to be a two-bedroom. Maxable encourages Madhu to check out comps in the neighborhood and she discovers two bedrooms rent for $3,100!
So what makes sense?
Which should she choose?
It depends.
There are so many additional filters that matter.
How does she use her garage now?
Is parking at a premium?
What kind of tenant does she want?
How much equity can she tap into?
Does she plan to own the house for more than 5 years?
Will she be living in the main home?
Curious, what we'd say about your project idea? Find out!
Your next key decision in your ADU Checklist is deciding how the ADU will be built!
Step 6: Decide what type of ADU: prefab ADU or traditional stick-built ADU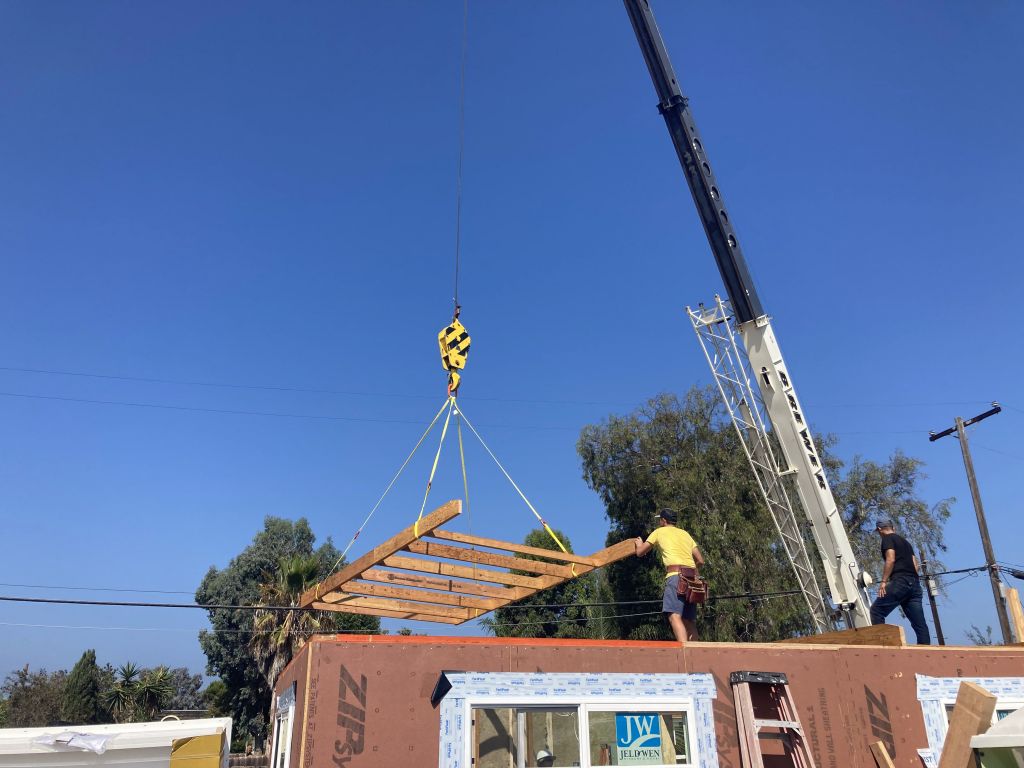 There are pros and cons to each method and we explore them at length, here.
In general, prefab ADUs and stick-built ADUs tend to be similar in price point.
Yup, it's true!
The big advantage of stick-built ADU is that it's fully customizable.
The biggest advantage of prefab is time savings — but also, it's pretty freaking cool! You can literally crane a house over your house.
Another obvious pro of prefab is the fact that one company is handling everything from start to finish. You're not trying to coordinate different subcontractors or figure out whose fault it is if something goes wrong.
Make sure to also check out our library of ready-made plan sets. These plan sets can cut off 3-4 months of design time and typically save you some cost as well.
Confused about how to think about this and what's best for you, your property value, and your wallet?
You're not alone! There's a lot to consider.
ADU Planning Checklist, Step 7: Hire Your Designer and/or prefab company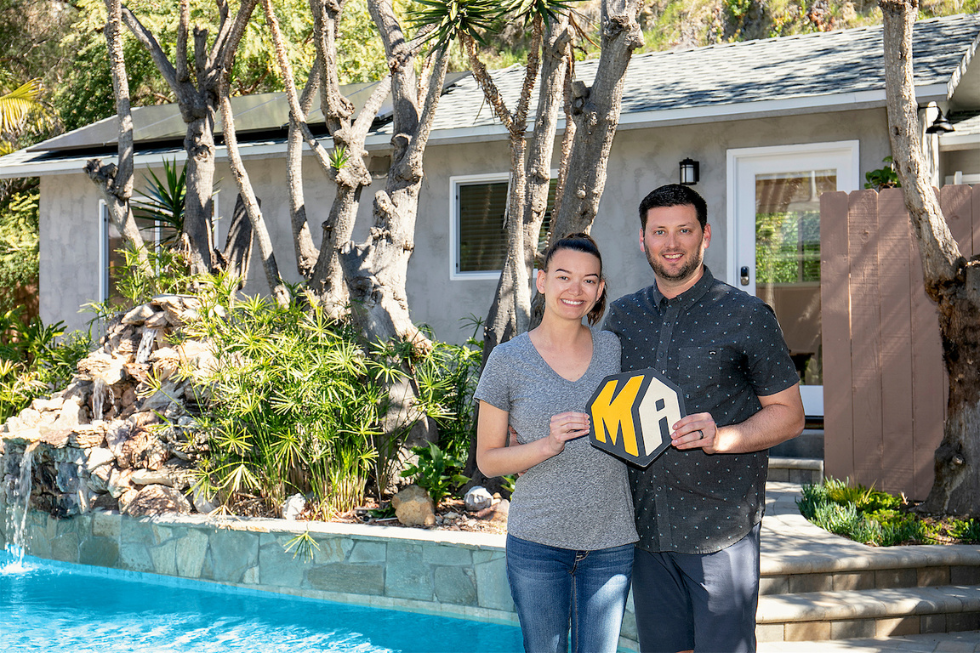 By this time you've lined up all the key items, you need to actually start the project. It's time to hire your team!
Here are some things to consider when hiring a designer for your ADU project:
Do they specialize in ADUs?
Have they permitted an ADU in my jurisdiction?
Do they value engineer projects?
Do they understand the construction cost of what they design?
Are they keeping up to date on local regulation changes?
Do they have their license?
Here are some things to consider when hiring a prefab company for your ADU project:
Do they have federal or state approval for their unit?
How many successful installs have they had?
Does their advertised price include site work?
Does their advertised price include crane costs?
Have they raised venture capital and if so, how much?
Step 8: Work Through the Design Process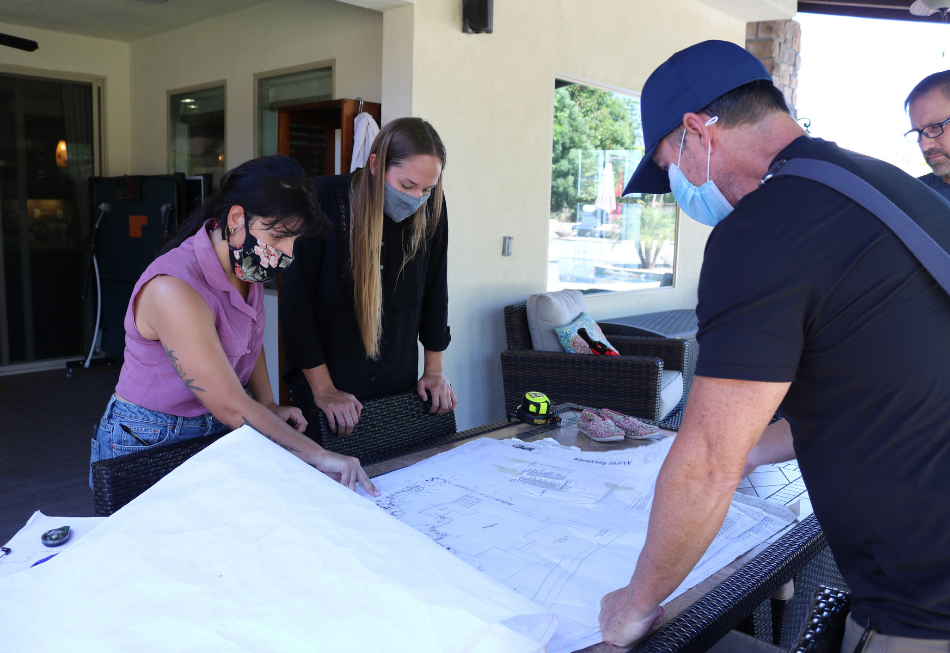 No matter who you hire for your ADU design the general process is similar. There are five basic steps in the design process.
Site Measure: An ADU expert will visit your build location to measure the property and all the structures on it. They'll identify the location of power, water, and sewage lines. Depending on your lot, they may find that you'll need an additional survey such as a soil engineering report, but this often isn't required.
Your designer will set up a programming meeting to talk with you in-depth about your ADU. This is your chance to tell the designer everything you're dreaming about for the unit and get a sense of what's realistic based on the lot and your budget.
Schematic: You can think of schematic design as the basic layout and floor plan of your ADU. You'll be able to see the flow of the space as well as what your ADU looks like from the outside.
The schematic design meeting is exactly the right time to mention any aspects of the floor plan that don't feel quite right. Although your designer may not be able to resolve every problem and stay within budget, there are lots of ways to make adjustments.
Schematic designs come in different formats.
While some designers choose to use 3D computer programs to create the initial floor plan, others prefer different formats. Some are hand-drawn.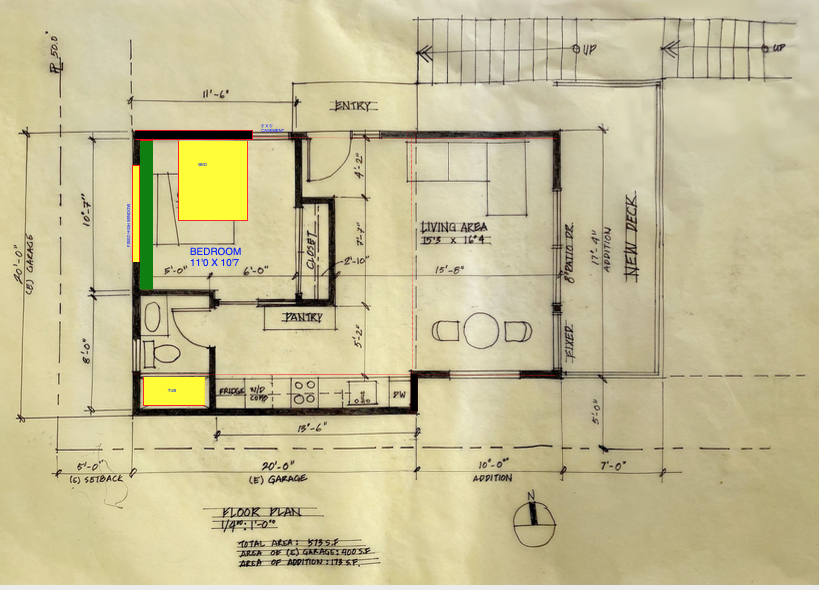 Others are black-and-white computer schematics.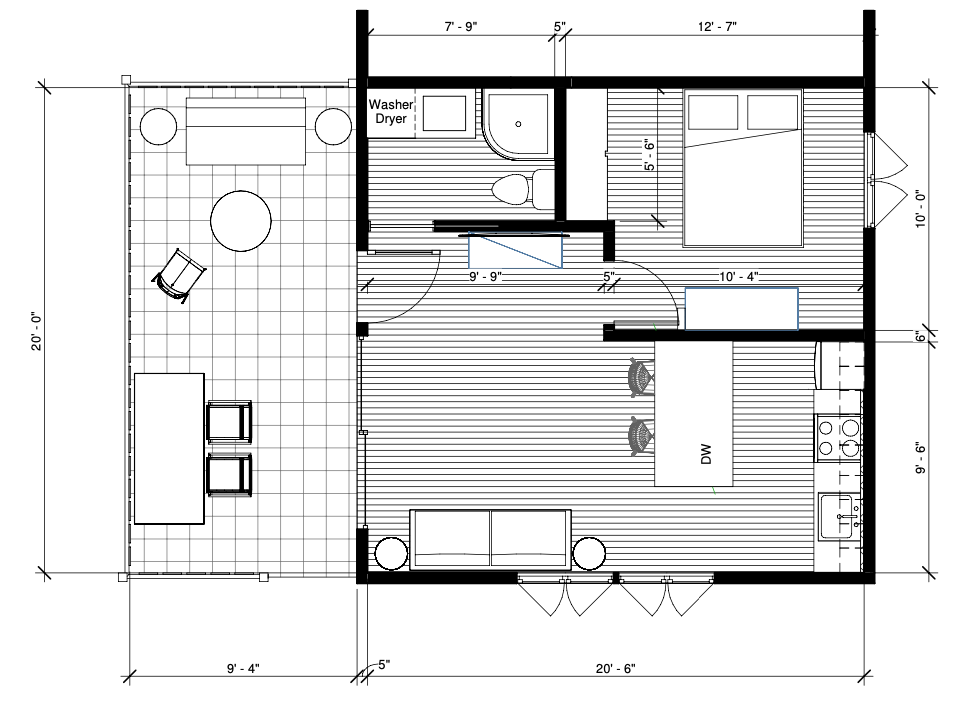 Regardless of how they create the initial floor plan, all designers will generate detailed final construction drawings that meet the technical requirements for submission to the city.
Design Development:
During Design Development, your designer will add detail to the schematic design, preparing for the addition of structural engineering, energy calculations, and other necessary information needed to create a plan set thats ready for submittal.
By approving this phase of design, you're locking in the door and window locations, basic energy considerations like what type of heating and cooling method your unit will have, whether your foundation is slab on grade, or raised wood.
We're here to provide feedback about your choices and give you a sense of their cost so when it's time for a contractor referral, you'll be prepared.
Your designer will incorporate any changes to the design, and begin on the final phase of design: construction drawings.
Construction Documents:
Changes made after Design Development will likely incur an additional cost if engineering or energy calculations need to be reworked – so it's important to finalize any changes before your project moves to Construction Drawings.
Your ADU's plans are being engineered and finalized for the permit process. Specialists will determine the unit's Title 24 energy calculations, truss calculations, and structural engineering specs. There aren't any action items for homeowners in this phase. It's highly technical.
Submit for Permit:
The final step in the design process is submitting your ADU design for permits! Unfortunately, this step requires patience because the city planning department can be slow!
ADU Planning Checklist, Step 9: City Revisions & Permit Review
You're almost there! The construction drawings include all the information needed to build your ADU, along with technical calculations and regulatory data your jurisdiction requires.
A city planner will review the plans and might ask for some revisions. Don't worry, this is normal and often the changes are minor. Your designer will revise the plans and resubmit them to the city. In many cases the second set is accepted and you can get your building permits and begin construction on your ADU!
You can start interviewing contractors as soon as your designer completes the construction drawings. You don't need to wait for the city to approve them. Maxable can connect you to some of our vetted contractors so you can meet them, decide who's right for your project, and grab a spot on their construction schedule. You can input your address and start that process here.
Step 10: Hire Your General Contractor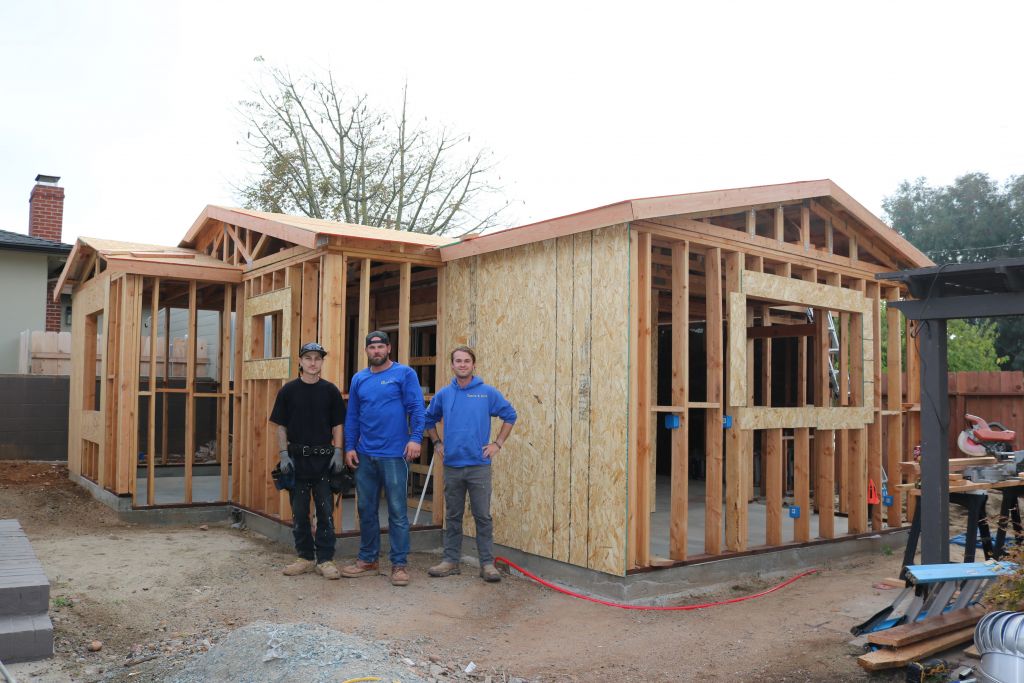 After Maxable has introduced you to three contractors you'll have three estimates to compare—and that's where some homeowners freeze!
Estimates are confusing because contractors don't all use the same template. It's like comparing apples to peas to watermelons. That's ok, we're here to help! For extra guidance and hand holding check out our Maxable Pro tier.
How Do I Compare Estimates? 🤔
Comparing only the bottom-line costs is deceiving. Some estimates include fixtures, appliances, and hardscaping, while others don't. Material and labor costs are important, but things like the contractor's payment schedule and change-order policy will affect your cash flow too.
Build estimates are long and full of technical details, so it's essential to have an expert by your side to translate. We'll look at all the angles and point out the pros and cons of each estimate. When a contractor gives you a bid, you usually have 30 days to review it and lock in those prices.
Time to Hire Your Contractor
When you're working with one of our contracting partners, we'll guide you through the hiring process.
Contractor Pre-Hire Checklist
You've approved the contractor's price and payment schedule. Before you sign an agreement, you'll want to establish expectations about the working relationship. Ask your contractor about:
Communication
Who will be the project manager for my job?
What's the best way for me to contact that person?
How often will I get updates?
Work Site and Workday
How often will my project manager be on site?
What are approximate start and end times for workdays?
What steps will you take to protect my property?
How and where will tools and materials be stored?
Will the crew clean up at the end of each day?
Subcontractors
Do you use subcontractors? If so, are they covered by your liability and worker's compensation insurance?
How do you hold your subcontractors accountable?
Homeowner Responsibilities
Are there certain times you'll need me to be on-site?
Do you have any expectations or concerns we haven't talked about?
At this phase in your ADU Planning Checklist, it's time to start construction!
Step 11: Site Work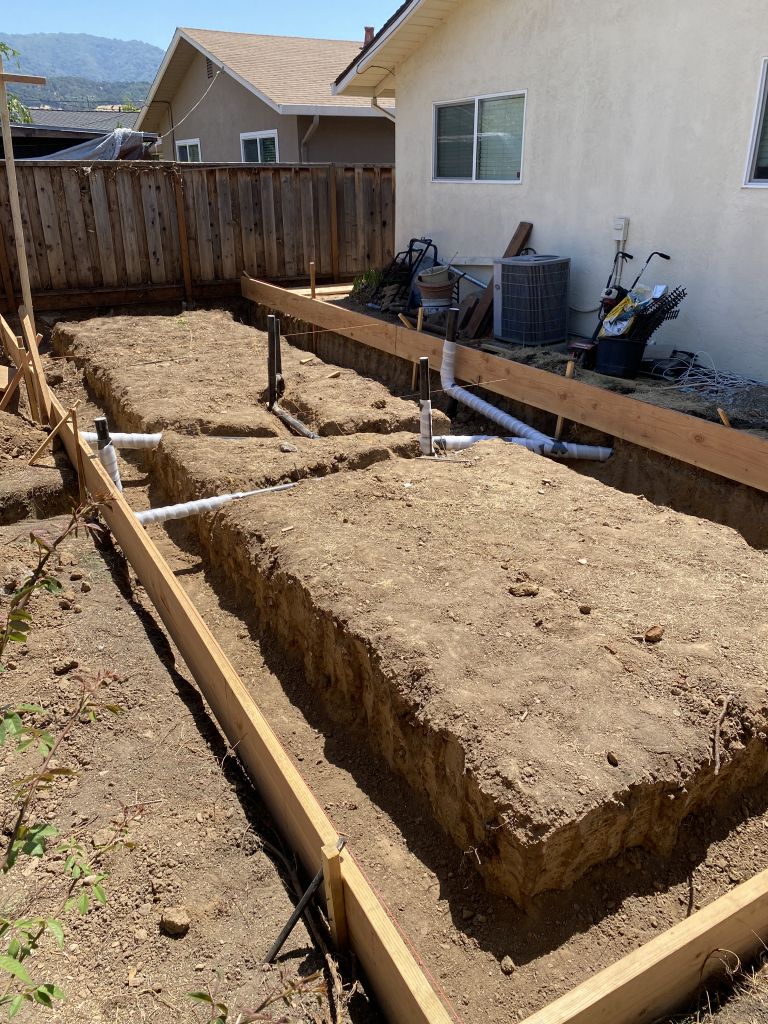 The first step in "breaking ground" is getting the site prepped for your ADU.
In construction, site work includes the scope of work related to the exterior of a project.
Including:
Surveying
Grading
Excavation
Site utilities
In short, site work prepares the land to build a physical structure.
Step 11: Foundation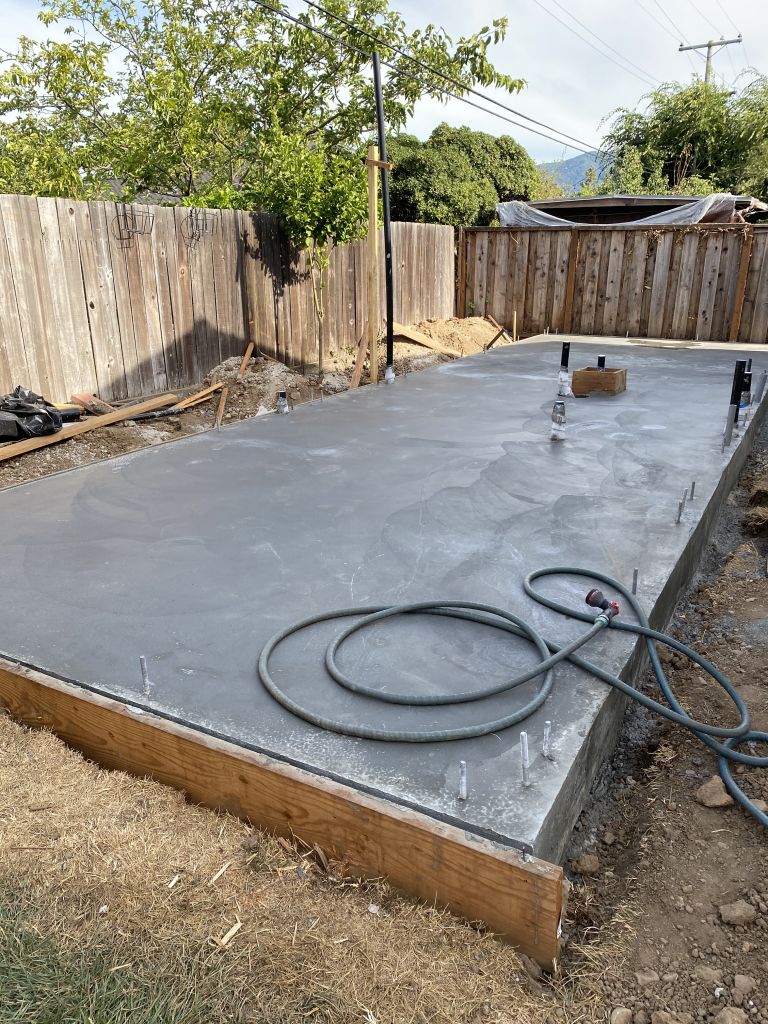 The foundation is one of the most critical construction moments in your ADU build. It's also one of the hardest trades in homebuilding.
The foundation of the structure is the base level of your accessory dwelling unit and serves two primary functions: to keep moisture and groundwater out of the structure and to evenly distribute the weight among load-bearing walls to the ground beneath.
Step 12: Framing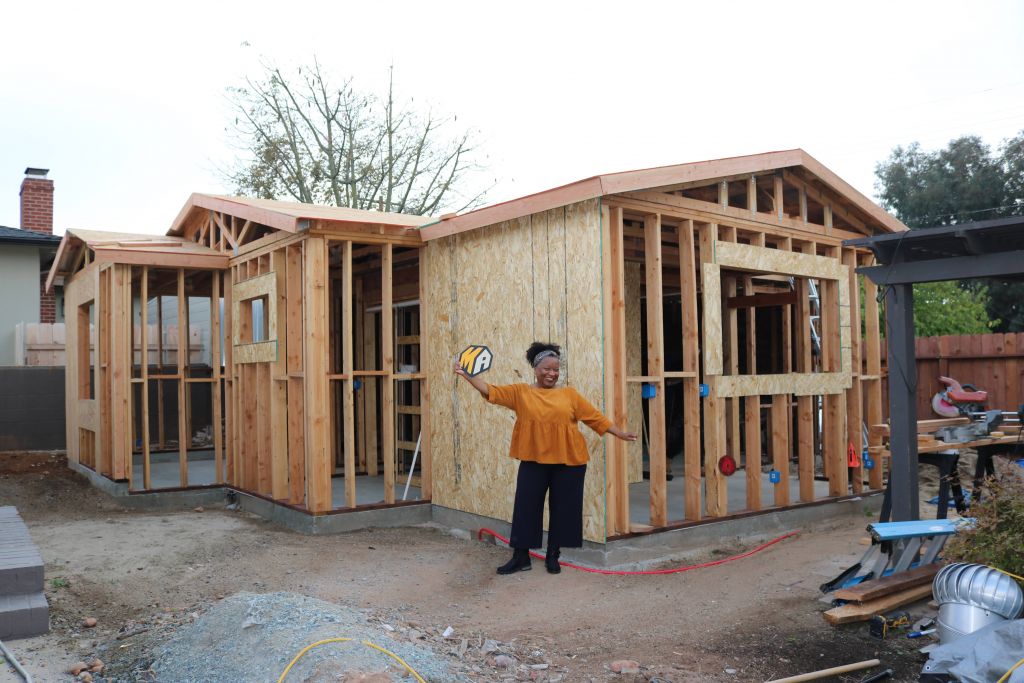 Framing is the structure that holds your ADU together. It goes up after foundation and is typically made of wood, although there are companies out there promoting a steel foundation as an alternative.
Step 13: Exterior Sheathing
The sheathing is the large sheets of wood, oriented strand board, wafer board, or exterior gypsum that's nailed to the frame. It's what keeps your ADU dry inside.
Next, the sheathing is covered with house wrap, a protective cover that prevents moisture from seeping into the underlying wood, preventing mold and wood rot.
At this point, your granny flat will really start to take shape!
Step 14: Rough ins
Rough-in is the stage of a construction project when the various mechanical, electrical, and plumbing lines are brought in. Once the framing is up, the rough-in stage of construction begins. This is when lines are laid out, but final connections are not made until other stages of the project are completed.
Step 15: Drywall
Drywall is roughly considered the halfway point of your ADU construction, so congratulations! Your ADU is really taking shape.
Step 16: Finishes and Exterior
After the drywall is up it's time to wrap this project up! Your construction crew will move efficiently to finish the interior finishes, like cabinetry, flooring, paint, etc. If homeowners want to tackle some construction work themselves, this is typically the time where it's most appropriate (unless you have a background in construction). Keep in mind, when you do something yourself you typically trade speed for money. A professional crew will be able to finish these final steps far faster than you can.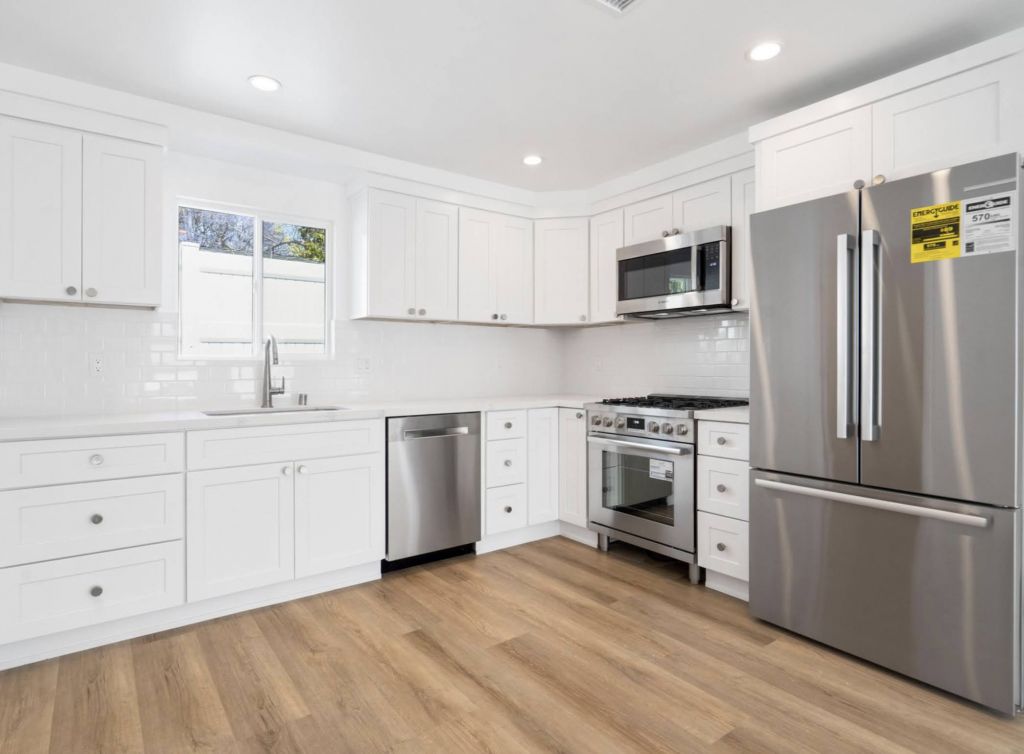 Step 17: Owner Occupancy Certificate & Final Inspection
The final home inspection is where a home inspector looks over everything.
They'll double-check the plumbing, electrical, and HVAC systems. They'll inspect doors, windows, the foundation, the roof, and more.
If the structure passes the inspection, they'll give you a certificate of occupancy, which means it's habitable and safe to live in. If there are any issues, another inspection may be required after those problems have been fixed.
If you make it to this step, and we hope you will, congratulations! You've undertaken a huge project successfully!
Step 17: Move-in Ready
Once you have the certificate of owner occupancy you are ready to have someone move in!
ADU Planning Checklist, Step 18: Set Your Rental Price and Find Your Tennant
There are a ton of sites out there to assist you with setting your rental price. Sites like rentometer, zillow, craigslist are all great for getting a general understanding of what your listing will go for. Keep in mind, it may be hard to find exact comparables, but remember your unit is brand new with modern, energy-efficient appliances! You should be able to charge at the top of the rental market.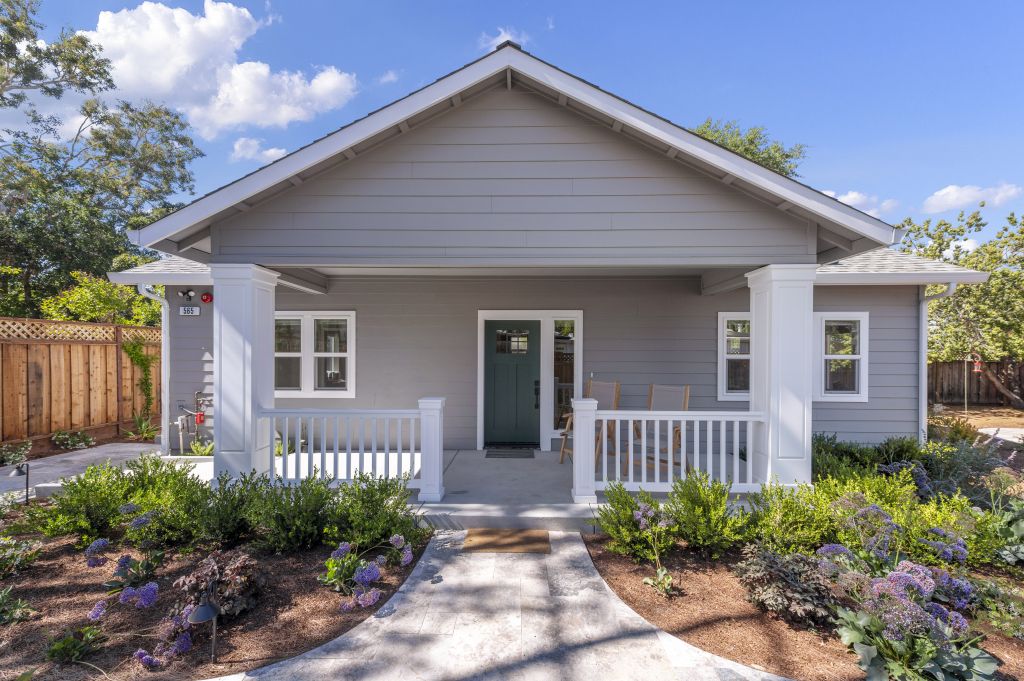 Final Words of Wisdom When Planning Your ADU Project
Building an ADU can change your and your family's life.
Whether through rental income or supporting a family member — or both, hundreds of thousands of homeowners across the US are building ADUs and reaping the benefits.
All this can be a lot to figure out and navigate on your own.
If you want personalized one-on-one help from a Maxable ADU expert we're here for you!
You can sign up for an ADU planning call here or, jump straight to our Maxable Pro service where you'll be matched with an expert to help you with all you're major pre-project planning research and decisions.
Have fun and good luck with your ADU project!