When it comes to privacy, style, and customization, detached ADUs are hard to beat. They're among one of the most popular ADU types, and are a great option for homeowners that are looking for that middle-ground price tag (garage conversions are the most affordable, while above-garage ADUs are usually the most expensive.) So how much does a detached ADU cost?
Starting cost for a detached ADU
While price tags will vary depending on each individual project, the starting cost for a detached custom built ADU is generally about $240,000.
$240,000 is the cost for a basic detached ADU built on a flat lot and without any bells and whistles, complicated designs, or custom finishes. Based on what we've seen from our clients, homeowners will want to throw in that gorgeous custom cabinetry or a rooftop deck, and that's okay! An ADU is a great way to express your style. Just know that these features are going to add to the final total.
Check out our Splurge vs Save blog to find different ways to add special touches on a budget.
Aside from the design elements, the characteristics of your lot can also add to the final cost of your ADU:
Sloping
Lot depth
Coastal overlay (permit fees are going to be higher)
And a few other things.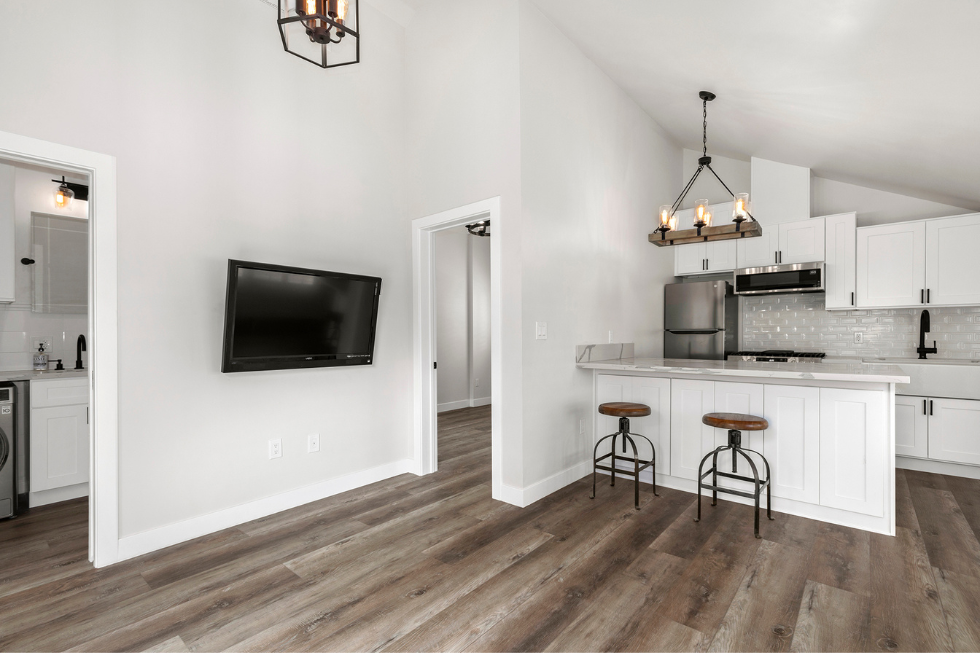 Detached ADU cost per square foot
The cost per square foot for a detached ADU is about $300 to $600. That's quite a big range!
Although many people are eager to use the cost per square foot method to generate an estimate for their ADU, it's just not that simple. And here's why.
With any ADU project, there are many fixed costs involved. For example, the design fees you will pay do not vary dramatically depending on the size of the ADU. Similarly, all ADUs are required to have a kitchen and bathroom regardless of size, and that is expensive square footage no matter what. At the end of the day, building an ADU that is 400 sq feet versus 1,200 sq feet will not really alter these fixed costs.
Since the cost per square foot is not a very reliable method, here is one way to think about it. The first 400 sq feet is always going to be the priciest due to these fixed costs. Typically, the larger you build your ADU from there, the lower your cost per square foot since you are now tapping into economies of scale. So in this way, bigger really can sometimes be better!
Cost Breakdown
Now that you have an understanding of some fixed costs associated with ADUs, let's do a quick breakdown by percentages.
Design 8-10%
Even though design fees are a mere fraction of your total cost, your designer can massively impact your budget.
Special design aspects like custom rooflines, vaulted ceilings, a loft, and even large windows can increase a modest budget by tens or even hundreds of thousands. Unless your designer discloses this information to you, you won't know about these costs until you start collecting general contractor bids. Yikes!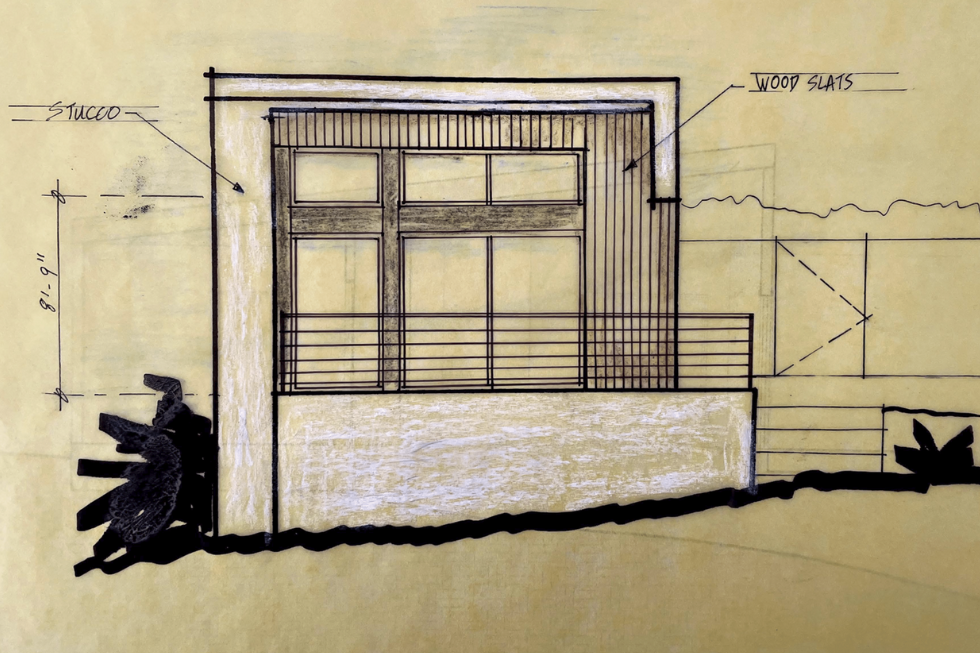 A good ADU designer will have a general understanding of construction costs, deep knowledge of local and state legislation, and good communication skills. Trust us. This isn't a cost you'll want to cut corners on.
Join us every other Thursday for our free webinar on how to source a good ADU designer and general contractor. Get your questions answered by an ADU professional. You can sign up for our next one here.
Permitting 4-6%
Permitting is a small but important part of your overall budget. Before you can start building, your permit must be approved by the city planning department, which can take time. They may ask for some small revisions, but no worries! That is normal, and your designer will handle it. Keep in mind that properties located under coastal overlays may need to pay more for permits.
We've heard of homeowners trying to build their ADUs without a permit to save money, but this is a massive financial risk. If you decide to rent out your ADU for passive rental income and your tenant gets injured in your unpermitted ADU, you could face a hefty lawsuit. Furthermore, if the city finds out about your unpermitted ADU, you may have to pay some fines. In more extreme cases, you might even need to tear it down.
Permitting your unit also means it can be included in the appraisal when you sell your home, which means a higher resale value.
Construction 84-88%
Construction will be the bulk of your cost. This cost will include the cost of materials, labor, site prep, and more. So, it's very important to find the right contractor to manage your ADU project.
Some homeowners reach out to us to ask if they can build the ADU themselves to cut costs. While technically, you CAN build an ADU yourself, we highly advise against it for various reasons.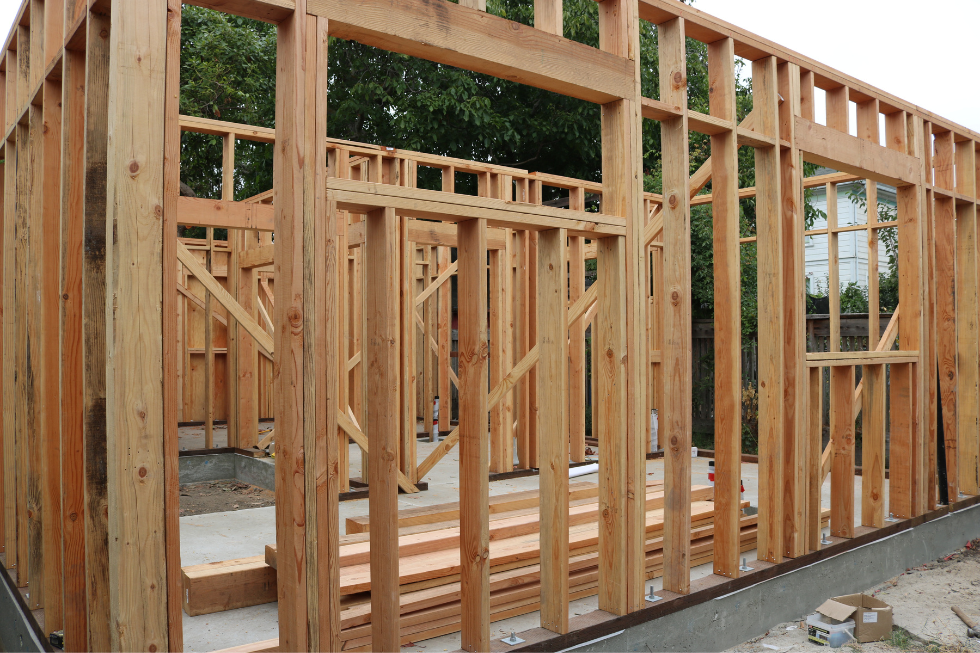 For starters, we've found that homeowners that attempt to build the ADU themselves end up actually paying more than if they had just hired a general contractor. General contractors will often have connections to distributors. They will benefit from bulk discounts which will be passed on to you. Plus, they already have a team of builders and a network of subcontractors that they trust to get the job done.
Maxable already has a network of contractors in various regions that have been thoroughly vetted by our ADU Agents. These contractors have an excellent track record with clients, years of experience, and most importantly, are fully licensed. Book an ADU Planning Call to talk to an ADU Expert about your project and to get connected to all the vetted professionals you'll need to kickstart your project.
What is a detached ADU?
A "detached" ADU is a stand-alone build that is detached from the main house. Usually, they are situated in the backyard of the primary residence. Detached units provide great privacy and autonomy for any occupant, such as an elderly family member, recent grad, or new tenant. They are truly fantastic multi-purpose spaces! And better yet? They do a great job of increasing your property value.