Across the state of Texas, homeowners are now realizing the amazing benefits of building an ADU in Houston. They're building ADUs for parents, kids, rental income, or just for some extra space. With affordable housing getting harder to find and real estate booming, it makes a lot of sense!
ADUs aren't new to Houston, they've been an integral part of the city's architecture since the early 1900s. Based on data from a 2020 Harris County Appraisal District (HCAD) survey, the Rice|Kinder Institute for Urban Research estimates there are about 8300 ADUs (garage apartments and detached units) already providing much-needed housing in Houston.
Lynn Henson, division manager for Houston's Department of Planning and Development, has become the city's leading ADU advocate. She secured an AARP Challenge Grant to fund a program to increase awareness and engagement with ADUs, including organizing a 2021 ADU|HOU Design Competition.
Houston is definitely feeling the ADU love! So is an ADU in your future?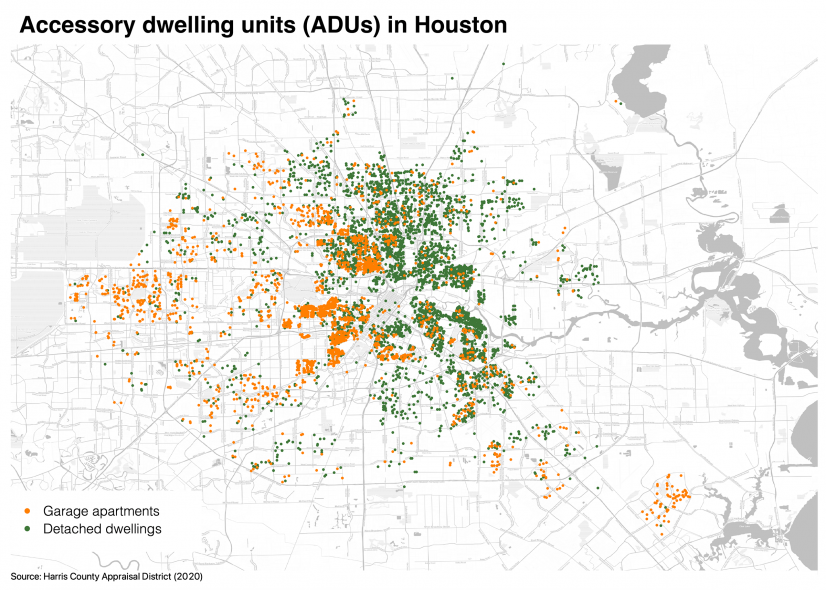 Where can I build an ADU in Houston?
You can build an ADU in any Houston neighborhood as long as it doesn't have a deed restriction. Deed restrictions are put in place to preserve the character of a neighborhood, in particular, to keep commercial enterprises out. Some deed restrictions forbid any ADU, while others say you can build an ADU but can't rent it. So it's important to find out if your property has a deed restriction.
You can read more about Houston's deed restrictions here or request a copy of your deed restriction from the Harris County Real Property Records Office at 713-755-6411. For a small fee, they'll send you a copy of the deed restriction for your property if there is one.
How big can my ADU be in Houston?
Houston's code of ordinances, which refers to ADUs as "secondary dwelling units," states that they can be up to 900 square feet. In our experience, that's plenty of room for a two-bedroom ADU or a very spacious one-bedroom. Your ADU can be a stand-alone unit, a garage conversion, or you can build it over your garage.
Although you're allowed to build up to 900 square feet, the median size of an ADU in Houston is 530. That's a perfect size for a standard one-bedroom ADU.
Does an ADU in Houston need parking?
Yes. You'll need one off-street parking space for your ADU in addition to the two spaces required for your primary dwelling.
4 types of ADUs in Houston
Stand-alone custom ADU
With a maximum of 900 SF available, you have lots of options including building a two-story ADU. Height limits, if any, will be determined by neighborhood regulations.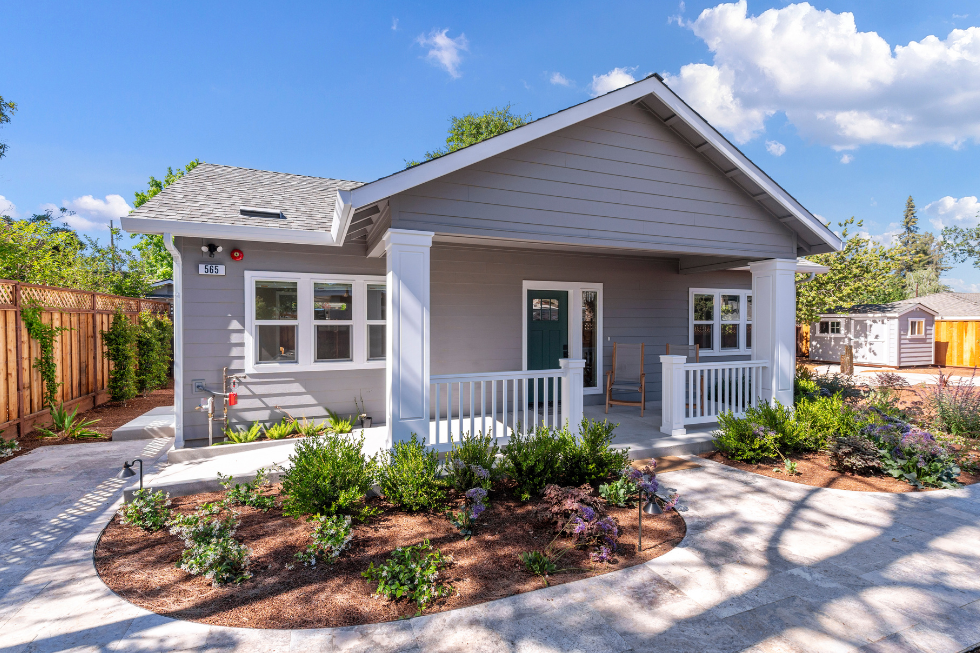 Over-garage ADU
A very popular choice with Houstonians, over-garage ADUs let you keep the required two parking spaces for the primary residence while adding an ADU. You'll need a third parking space for the ADU. If you're building the entire structure from scratch, you can make it a three-car garage and solve that problem.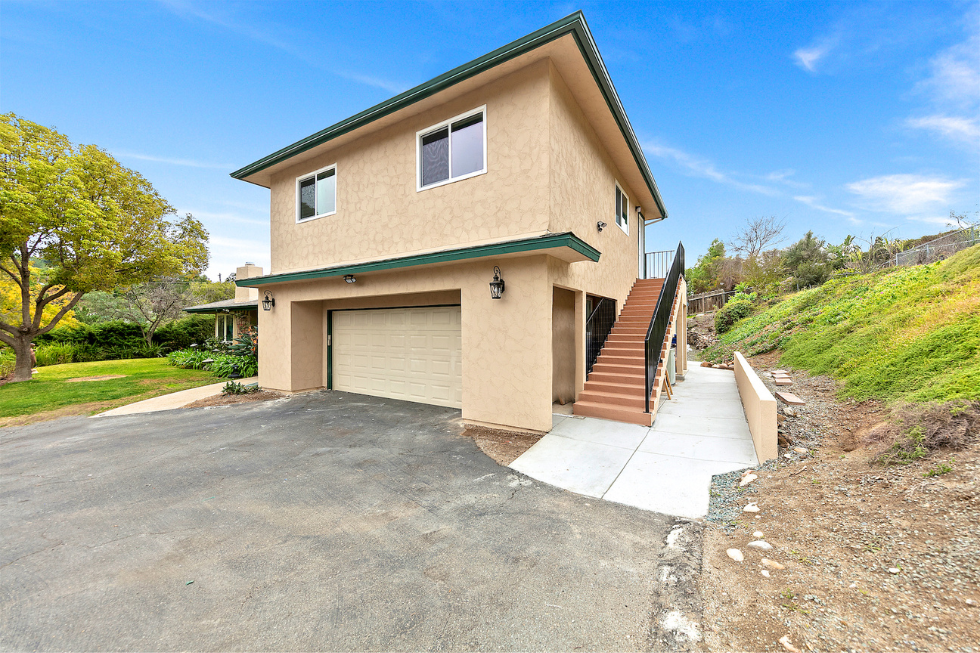 Garage conversion ADU
Homeowners with large lots may choose to convert their garage to an ADU and place the three required parking spaces somewhere else on the property. Garage conversions are usually the least expensive type of ADU to build because you get to use the existing foundation, framing, and roof if it's in good shape.
Check to find out what sort of parking structure is required in your area—if it's just a carport, converting the existing garage to an ADU may save you a lot of money compared to building a stand-alone unit.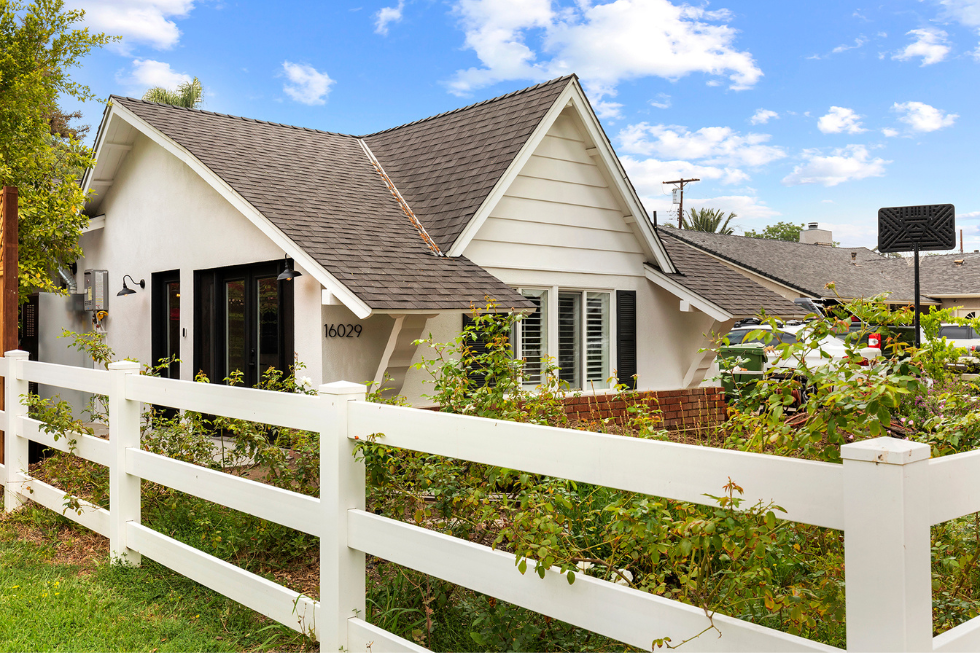 Prefab ADU
Prefab ADUs are getting more popular every month, especially in cities like Houston where the lots are often flat and easy to access. Find out if a prefab ADU is a good fit for you and your property.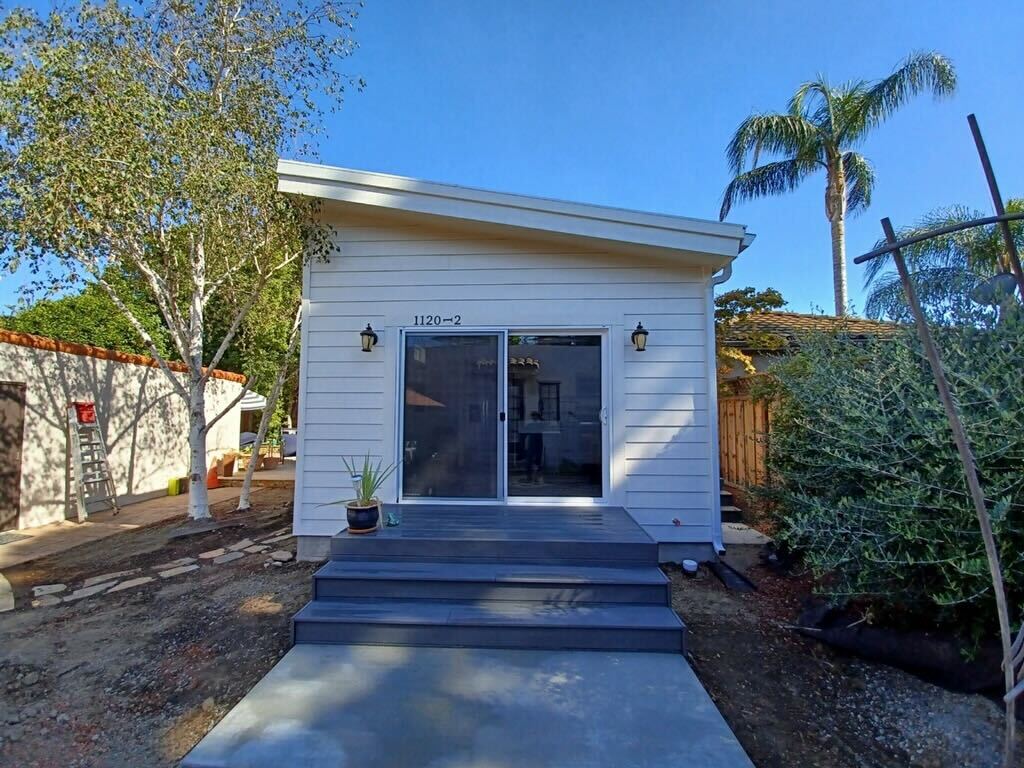 Do I need a permit for my ADU in Houston?
Yes, your ADU will need building permits just like any house would. According to Luis Villasana of Houston Public Works, permits for ADUs are currently taking about 6 months to process, although it can be less if your property is not in a flood plain, a historic zone, and has no other characteristics that require special clearances.
ADU permit fees are based on the cost of the "improvement" to your property, which means the cost of construction. Your designer should be able to give you a ballpark estimate based on the size of your proposed ADU.
How much does it cost to build an ADU in Houston?
There are three elements to an ADU budget. The first two are the fixed costs (also called soft costs): design and permitting. The third is hard costs: construction.
Construction
Construction is the biggest chunk of an ADU budget. At this time, construction for a one-bedroom ADU average around $150,000, according to Houston city officials.
But these figures are not set in stone. Your cost will depend on the ADU's design, materials, and other factors such as the supply chain, availability of labor, and your property's location. For instance, in some areas of the city, you'll need drilled piers to support the ADU's foundation in sandy wet soils. They'll add several thousand dollars to the build.
Design
The design for an ADU usually amounts to 7-8% of its overall cost and varies depending on the designer and the complexity of your unit. It can run between $8,000 and $20,000 (although it might be lower or higher).
Permits and fees
The third piece of the cost consists of building permits and city fees. According to officers from Houston's Dept. of Public Works, development impact fees for a one-bedroom ADU can run about $1100-$1200, and the actual building permits are around $1500-$1600. Compared to other parts of the country, like Denver, Portland (Oregon), the San Francisco Bay area, and Southern California, these costs are quite low.
You can get a rough estimate of the total ADU budget by adding up the cost of design, permitting, and construction, plus an extra 10-15% for contingency. Keep in mind that depending on the location and characteristics of your lot, you might have additional expenses such as drilling the foundation piers or paying for special surveys.
Costs of Prefab ADUs in Houston
If you decide to go with a prefab ADU, prices range from as low as $70/SF to $490/SF. A huge span that reflects the variety of designs and quality available in the Houston market. Be sure to visit our prefab ADU blogs for important info on how prefabs are priced.
ADU cost per square foot numbers in Houston
We'd love to give out an average cost per square foot number for ADU projects, but the hard truth is that it's a bit complicated.
Pricing property by square foot makes sense if you're comparing neighborhoods where you might want to buy a primary home and most of the homes are similar in size.
Cost per square foot isn't a useful way to think about the price of an accessory dwelling unit, for several reasons.
Fixed Costs: Design and Permitting
Certain ADU costs are fixed, that is, they can't be altered or avoided. Regardless of whether you build a 1200 SF ADU or one that's 300 SF, you'll be paying for a design and for city fees and building permits.
Infrastructure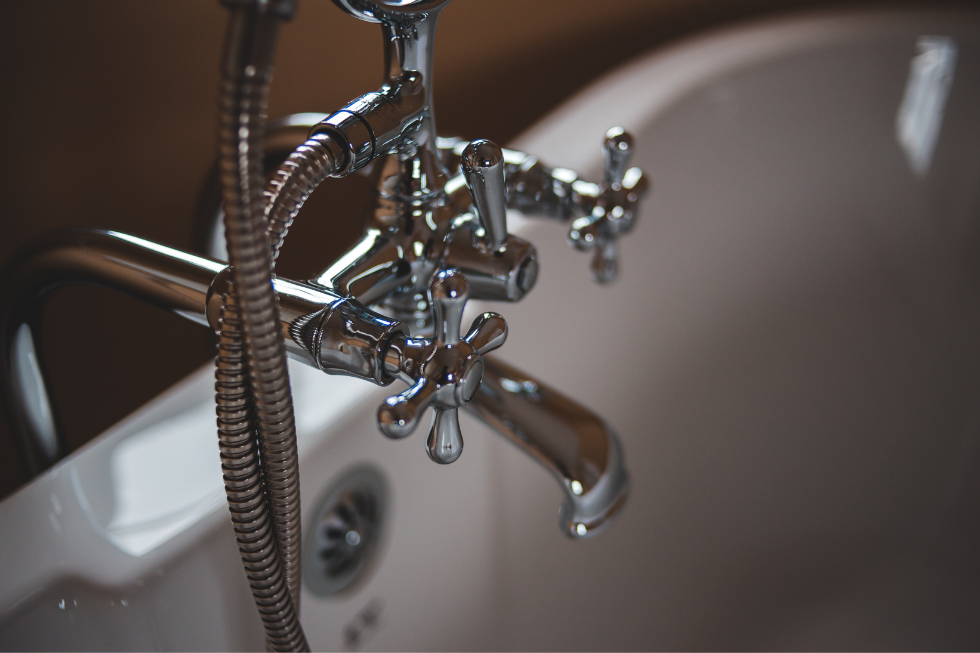 Infrastructure is the foundation, utility hookups (plumbing, sewer, electricity, natural gas), and HVAC system. The cost of some of these items depends not on the ADU's square feet so much as characteristics unique to your lot and situation, for instance:
Where your ADU will be sited in relation to the city sewer lines (far away means more trenching).
Whether you're using the foundation of an existing garage (you'll need to dig through the cement to install the utility lines).
Whether you're separating the utilities or tying them into those of the main house (separating can cost thousands more).
"Expensive" square feet versus "cheap" square feet
Kitchens and baths are expensive square feet because they require pricey elements such as cabinets, countertops, tile, appliances, fixtures, waterproofing within walls, and more.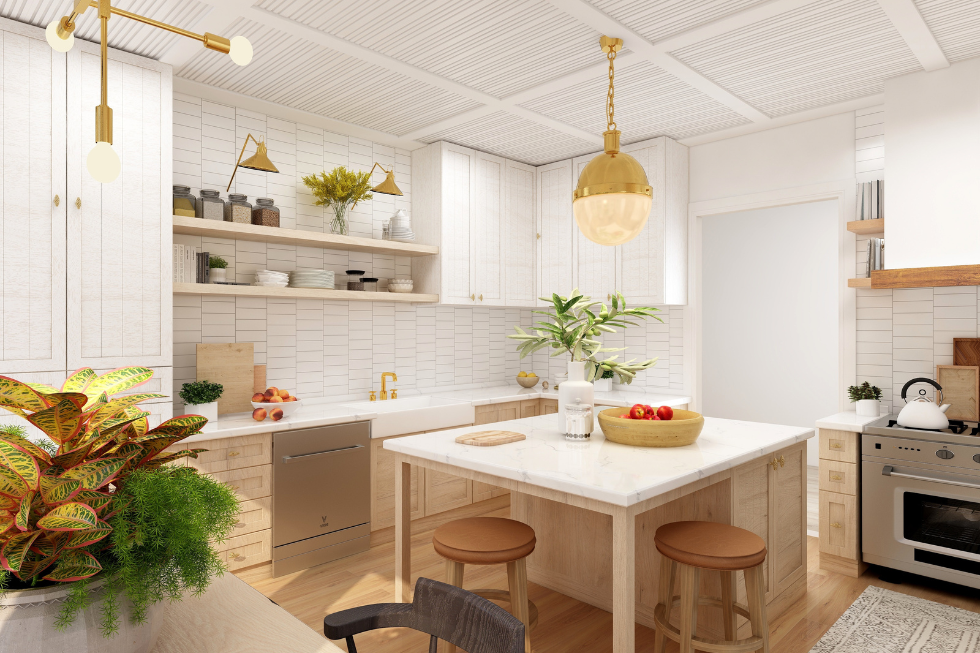 The rest of a home, such as the living room, bedrooms, and halls, are considered cheap square feet because those rooms consist of empty space plus heating/AC and electricity.
The first 400 square feet of an ADU are the most costly to build because so much of it is taken up by expensive square feet: the kitchen and bath. If you're building a 500 SF ADU, its cost per square foot will be much greater than that of a 1200 SF ADU.
And if you're comparing the price per square foot to that of a 3000 SF home, the difference will be tremendous.
Starting Costs for ADUs in Houston
The best way to get a ballpark idea of how much your project will cost is to use starting costs.
Let's say, for example, you want to convert your garage into an ADU.
Based on recent projects we've seen, garage conversion ADUs start at about $100,000. That's including design, permitting, site prep, etc.
Assuming you don't have any slopes on your lot, you're going for a very simple design, and you don't plan on adding any bells and whistles, the cost of your ADU will fall around this number.
But, let's say you plan on living in your ADU and you want to go all out. As we like to say, treat yourself!
Maybe you've always dreamed of a loft or custom cabinetry with granite countertops in the kitchen. What about gorgeous bifold doors that open to your lush dream garden? Finishes and features like these are going to increase the cost of your ADU project, but we think it's important to invest in your living space and comfort.
For ways to cut down costs while still getting your must-have ADU features, check out our blog Splurge Vs Save: Designing Your ADU with Your Budget in Mind.
ROI for Your ADU in Houston: Your personal situation, savings, and return on investment
An accessory dwelling unit is a big investment you'll want to look at from all angles.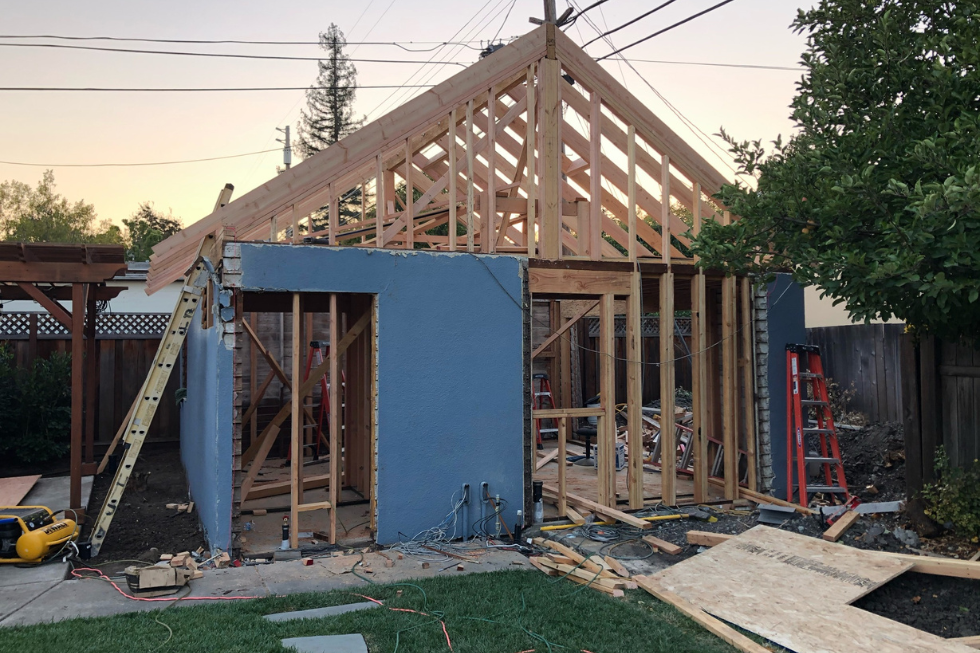 An ADU will definitely add to your property value, but that's not the main reason most people build them. They do it either to house a family member or to rent the unit for income. Other popular reasons include having a separate home office or space to put up guests.
When thinking about an ADU as an investment, consider:
How much passive income will you earn from the rent after you've paid your monthly ADU expenses?
How much will you be saving compared to the cost of an apartment or office?
How much money would you lose forever if you were paying rent on housing for your parents or kids, or for office space?
How much will your property value increase?
How do these numbers compare with the average return from your investment portfolio?
If you're going to house a parent in the ADU instead of placing them in an assisted living home, the savings are eye-popping.
Check out Tony's ADU he built for his parents. Tony's parents were living by themselves in a large house with a winding staircase in the middle of a bustling city. As they aged, they found it more and more difficult to do everyday tasks on their own, so their son decided to hire a team to build a fully custom ADU home where they can live more comfortably. The best part? Tony rents out the main house, but he also lives just around the corner, so he can stop by every day to check on them.
You can check out the video tour and Tony's interview in the video below.
The same is true If you want to build a place for your adult kids or recent college grads. The additional cost for your mortgage is likely to be less than the rent on an apartment, and it will definitely be less than buying a condo for them. And when they're on their own, you can rent the unit and have a positive cash flow.
That's exactly what Tom and Kate decided to do for their son and his best friend. Their son is a fresh college graduate, and with housing costs in their city being so high, they decided to build him an ADU to help him get on their feet while also allowing him to practice independence.
View the tour of their two-bedroom above garage in the view below.
If you're planning to rent the unit right away, you can budget from the beginning. That way, you'll cover the cost of your financing and also have an incoming cash flow. People who build rental units tend to choose more modest and durable finishes than homeowners who are building a permanent home for mom or dad.
Comparing high- and low-end garage conversions will give you a sense of how much you can save on finishes, which typically comprise about 30% of an ADU's budget.
Maxable's blog archives and youtube channel are filled with stories about homeowners and their ADUs that can help you decide whether an ADU is right for you.
ADU over a garage in Houston
Above the garage, ADUs are an amazing solution if you don't have a lot of space in your yard, or if you want to keep your garage for hobbies or your car.
Remember, the city of Houston now requires one off-street parking space for the ADU in addition to two off-street parking spaces for the primary dwelling. If you convert your garage to an ADU you'll need to find somewhere else to park three vehicles. That's another reason to build over the garage.
However, we should mention that an ADU over the garage is more expensive than a stand-alone unit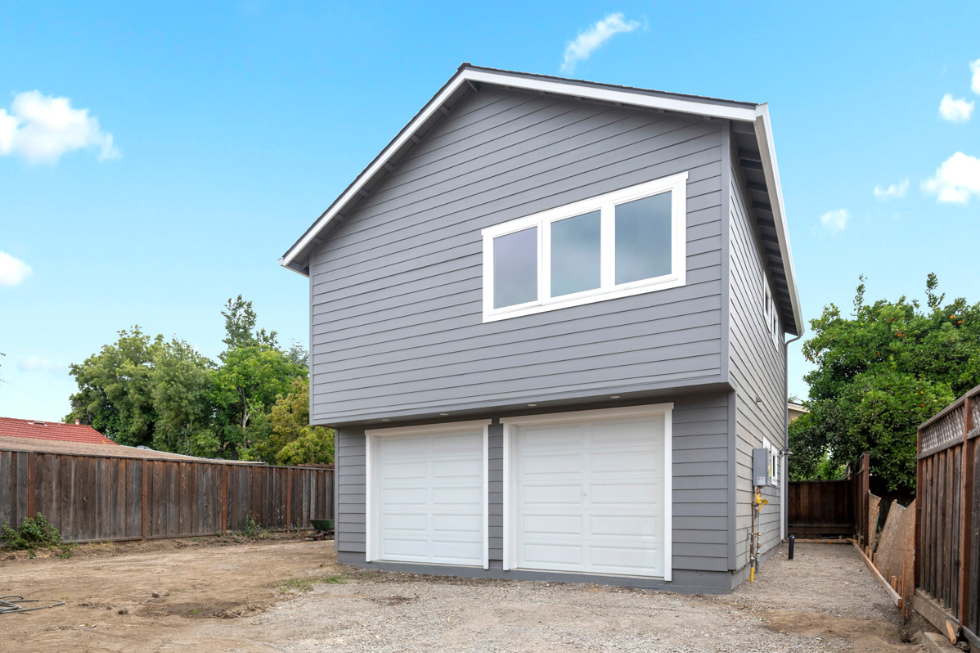 Here's why the cost is higher:
You're building a brand-new structure, including a new roof, on top of a garage.
The garage will need to be heavily reinforced around the perimeter to support the weight of a second story without having posts in the middle of the first floor, which would prevent it from being used to park vehicles.
You're paying for stairs up to the second story.
The garage/ADU will need exterior cladding and finishes for a two-story structure.
Will my ADU in Houston need a separate address?
The city of Houston usually does not issue separate addresses to secondary dwelling units unless the unit has separate electrical services. If the electrical for the ADU will be connected to the service in the main house, you'll just need to verify the main home's address when you submit plans to the city. The correspondence for the ADU will be sent to the main address.
Should I separate my utility meters?
That depends on your plans for the ADU. While it can be expensive to install separate meters for electricity, gas, or water if you plan to rent the ADU to long-term tenants it can still make sense. In Houston, electricity and gas are handled by CenterPoint Energy, while water is dealt with by the city.
With separate meters your tenants will be paying for their own utilities, so you won't have to guess how much they'll be using and then fold that amount into their monthly rent.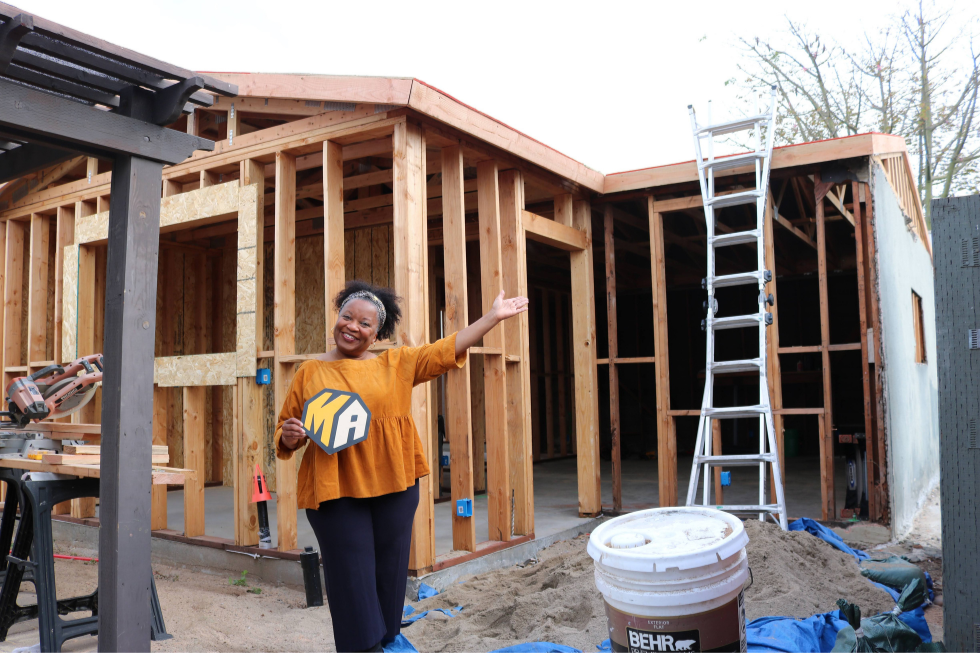 It can be hard to estimate how much to charge for utilities. For one thing, you don't know if rates will increase. For another, you have no idea how much a tenant is going to use. Will they be working from home? That means more electricity for cooling and possibly heating. Of course, people change jobs, and then your calculations could be off.
Or maybe something totally unexpected—like a global pandemic—will result in everyone working from home. This can cause those utility bills to soar!
The bottom line: if you're building an ADU for short-term rental like AirBNB, or to house a family member, separating the utility meters might not matter. If you'll be a landlord to long-term renters, it could save you stress and potential arguments with your tenants.
Maxable is your go-to source for Houston ADU info!
Maxable has been educating homeowners and helping them design and build ADUs since 2017. Check out our blogs, ADU Tours, and our Youtube channel to find all the tips, tricks, and ADU Tours you need to get your project off the ground.
Houston Mayor Sylvester Turner is a big fan of accessory dwelling units. "ADUs can be seen behind the bungalows of East End to the Victorian homes of the Greater Heights. Houstonians have built ADUs behind newer homes across Houston from Kingwood to Alief and from Clear Lake to Spring Branch West."
Maybe it's time to join the club!