The future of accessory dwelling units (ADUs) is looking bright, with many exciting developments and trends on the horizon for 2023. From new building techniques that prioritize sustainability to the revival of multi-generational housing, here are our top five ADU predictions and trends for the coming year!
Sustainability in ADUs
As more and more people become aware of the need to reduce their carbon footprint, the construction industry has had to adapt. In the world of ADUs, this means a greater focus on sustainable building techniques, with a particular emphasis on energy efficiency. Although ADUs already have a leg up given their small footprint, there are many ways to maximize environmental efforts.
Insulation
So, what does an energy-efficient ADU look like? One of the most popular methods for improving energy efficiency in ADUs is the use of insulation, which helps keep homes warm in the winter and cool in the summer. This is a great form of natural temperature regulation that avoids high heating and cooling bills. Insulation is nothing new, but the methods of preserving a comfortable temperature within a home have evolved tremendously.
We've seen unique technology in several ADUs already, like this gorgeous garage conversion ADU in Berkeley designed by Todd Jersey Architecture. Todd included a heat recovery ventilation system, which creates an envelope that is so high-performing that the ADU needs almost no heat or air conditioning for Berkeley's climate.
Solar Panels
Other techniques that are gaining popularity include the use of renewable energy sources, such as solar panels. If you are constructing a detached new-build ADU in California, state regulation requires your unit to have solar power. But we've found that a lot of homeowners with garage conversion opt in for solar power anyway! They're a fantastic way to limit energy consumption.
As with a lot of technology in the sustainability department a lot of improvements have made amazing headway, like these solar shingles that are a great alternative for homeowners that are looking for a more discreet and sleek look.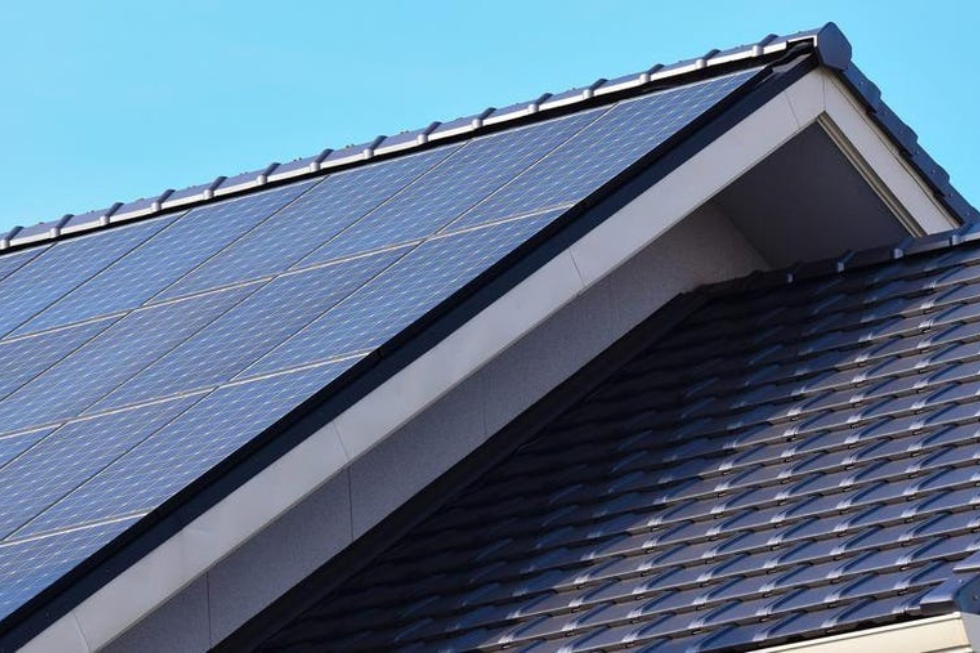 Sustainable Floor Plans/Design
Even the way you design your ADU can make huge strides towards sustainable living! Open floor plans help increase airflow that might otherwise be blocked by walls. Also, installing large windows and skylights whenever possible provides passive solar energy, which helps to naturally warm your home. Therefore, it's a smart design move to position your ADU so that it avoids shade and instead soaks up the sunlight throughout the day.
Let's not forget about the incorporation of green roofs/walls and other vegetation! Green roofs/walls increase air quality, as well as reduce stormwater runoff and solar heat gain. A study conducted by the National Research Council of Canada found that even a six-inch green roof can lower summer energy demands by more than 75 percent! Not to mention, it looks absolutely stunning.
There are so many additional ways to build an ADU with sustainability in mind. Even simple measures such as installing energy efficient appliances like LED lights or furnishing your space with recycled or refurbished materials can make a world of difference!
New technology in Prefab
Prefabricated or "prefab" ADUs are growing in popularity, and for good reason! These units are not only cost-effective and easy to install, but they can also be customized to suit the needs of the homeowner.
Next year, we anticipate even more innovation in the world of prefab, with new technologies such as panelized and modular construction, shipping container homes, and Boxabl units coming to the forefront.
Panelized Modular Homes
Spearheading the prefab industry are panelized ADUs. They're a great in-between option for those that can't decide between a prefab ADU and a custom stick built ADU.
With a panelized modular ADU, the framework (walls and roof) of your ADU is constructed off-site in a factory and shipped to your property on a flatbed truck. Once all of the pieces arrive, it's all assembled and finished within a matter of weeks. This is different from traditional prefab where the entire structure is built in a factory and then transported.
The nice thing about panelized modular is that you get the quick construction of a prefab, and also the customization of a custom stick built ADU. You'll meet with a designer from the panelized modular company and they'll come up with a custom design that is feasible to be built within their factory. It's a win-win!
Shipping Container Homes
Another popular choice is shipping container homes. These are ADUs built right inside of…
you guessed it. Shipping containers! Speaking of sustainability, they are definitely an eco-friendly living option given their utilization of recycled and repurposed material. The level of creativity that goes into transforming a dull, steel box into an updated, cozy home is truly incredible.
Just keep in mind that they're not as cost efficient as you'd think. A container home will cost approximately the same as a custom stick built ADU. We go more in depth on this topic here.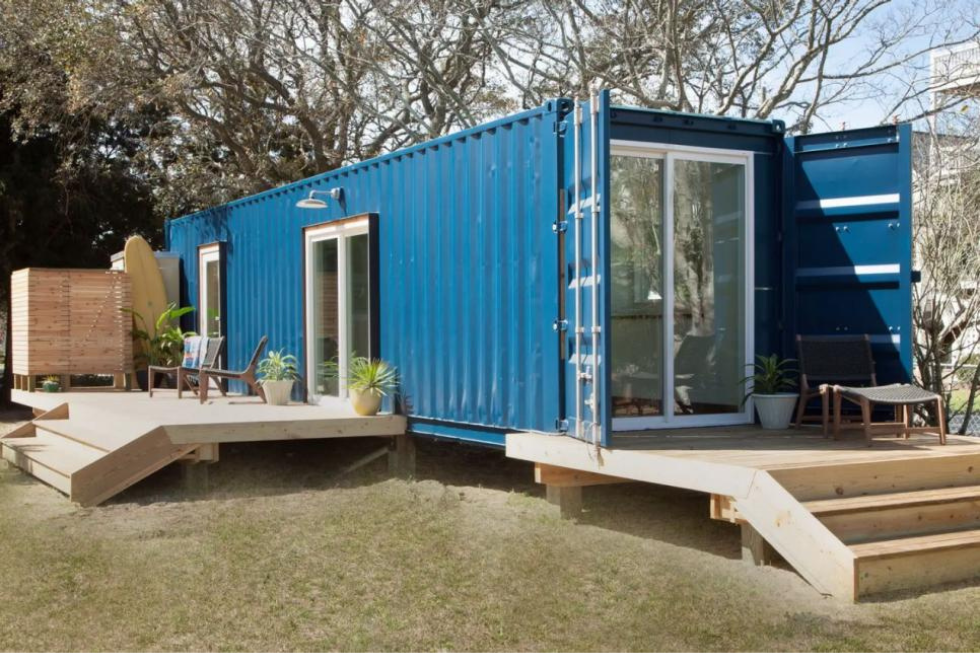 Boxabl Homes
Last but not least are Boxabl homes, which employ some of the coolest, latest technology. They are factory assembled units that fold up like a box, ship to the property, and then unfold to create gorgeous ADUs. Talk about innovation! They have quite a long waitlist at the moment, but they're worth checking out.
These options allow for even faster and more efficient construction, making it easier than ever to add an ADU to your property. We can't stress it enough: Prefabs are fabulous additions to any property!
The Revival of Multi-Generational Housing
Ever heard the phrase "Sooner or later, everything old is new again"?
In recent years, there has been a resurgence of interest in multi-generational housing, where several generations of a family live under one roof. As of 1980, a mere 12% of American adults lived in a multigenerational home. Today, those numbers have more than doubled to 26%! 1 in 4 Americans now live in a household with 3 or more generations according to Generations United.
Why? There's a couple of key reasons.
Care for Older Generations
Those living in multigenerational housing can reap numerous benefits, especially caring for family members. The same study by Generations United revealed that 79% of multigenerational home dwellers reported that living together made it easier to care for at least one family member. Housing parents and grandparents within a nearby ADU has been a game changer for many families.
Take one case study, for example. Nicole, a Maxable client, found her grandmother's life upended during covid when her nursing home closed. Nicole and her husband didn't hesitate to move into her grandmother's home and become her primary caretaker.
While Nicole and her husband were happy to help a family member in need, they found that they yearned for their own space. Moving into a home or an apartment nearby wasn't an option as everything was outside of their budget. Luckily, their ADU became the answer they were looking for. Now, the couple has a gorgeous custom 750 sq ft one bedroom ADU right in grandma's backyard. The ADU cost them $310,000, which is obviously much more affordable than $4 million!
You can watch the full video tour and interview with Nicole here.
Housing Adult/College Age Kids
Another huge reason for the boom in multigenerational housing is to support adult and college-age kids in today's economy. Many first-time home buyers face a shocking reality with the current housing market and staggeringly high interest rates nationwide. And don't forget steep rental increases, too! With 34.9% of the average household income paying for housing and interest rates skyrocketing, it is exceedingly difficult for today's young adults to afford housing. While there is no immediate solution, current homeowners are taking matters into their own hands.
That's where ADUs come into play. With their ability to provide an autonomous but nearby living space to the family's primary residence, ADUs are a great, affordable housing option for adult or college-aged children who just need some assistance.
Consider another case study that features three different families in San Diego. The parents of each family wanted to build an ADU for their recently graduated, adult children. Rather than have them pay exorbitant rent prices to landlords, these parents decided it was financially smart to reap their own rental benefits while assisting their children in the process.
One son, who previously paid $2,100 a month for an unimpressive, 2 bedroom apartment that he shared with multiple roommates, now lives in a modern ADU for well under $1,800 a month, which is the monthly payment for the loan. The parents benefit from the increase in property value too!
In 2023, we expect to see more and more families opting for ADUs as a way to accommodate multi-generational living arrangements. This revival of a once-dated tradition takes a big step in aiding today's housing crisis.
New Laws Coming in 2023
As the popularity of ADUs continues to grow, governments around the country are fortunately taking notice. Starting in 2023, there will be a number of new laws and bills aimed at making it easier for homeowners to add ADUs to their properties. This includes everything from zoning laws to necessary crackdowns on permitting agencies for those who choose to build ADUs.
One game-changing bill will soon require cities to write up all the reasons an application was denied if they rejected it. This forces them to carefully review all applications rather than simply rejecting them to save time. Quite a helpful remedy to an unfortunate situation that has been occuring!
With the upcoming zoning laws, ADUs will be soaring to new heights in the coming year…literally! New height limits will allow all ADUs to be at least 16 feet tall, with added scenarios that may permit them to be built even higher. Moreover, front setback restrictions that previously prevented ADUs under 800 square feet to be built can no longer be enforced.
That's not all the good ADU news for next year. ​​For more insight, check out the new ADU bills for 2023!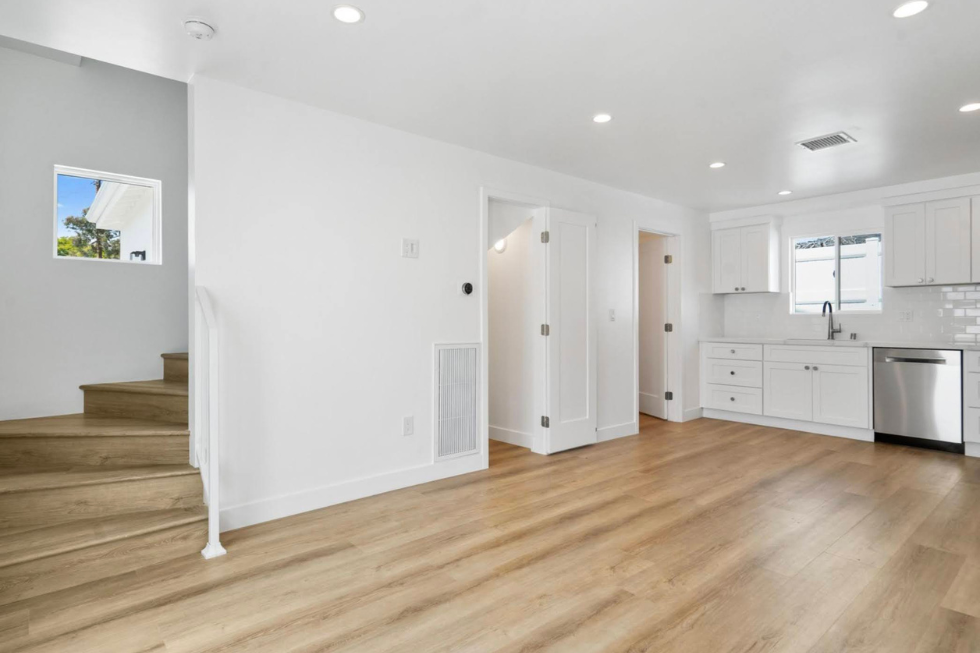 Funding/New Financing Options
CalHFA, otherwise known as the California Housing Finance Agency, has offered substantial grant money to qualified homeowners looking to build an ADU. The most recent grant that offered $40,000 to homeowners to offset some of the costs had a pool of $100 million and this was used up in just a matter of months!
Although the CalHFA ADU fund has already run out, we wouldn't be surprised if more funding or initiatives are added for a new round of grants given the high demand. In fact, they're required to!
Thanks to one of the new bills introduced for 2023, AB 157, CalHFA will be required to convene a working group to develop recommendations to assist homeowners in qualifying for loans to construct ADUs and JADUs on their property and to increase access to capital for homeowners interested in building ADUs.
We're excited to see what they come up with!
The Next ADU Boom
Despite the economic downturn caused by the pandemic, the demand for ADUs remains strong. In fact, many experts believe that we are on the cusp of another ADU boom, with interest rates expected to go down in 2023.
According to CNN, the current interest rate, which ticks upwards of 6.5%, is anticipated to retreat down to 5.4% by the end of 2023. Although this situation is rather volatile, next year could be an ideal time for homeowners to consider adding an ADU to their property. Whether for additional income, to accommodate a family member, or simply to have more space, the ADU possibilities are limitless!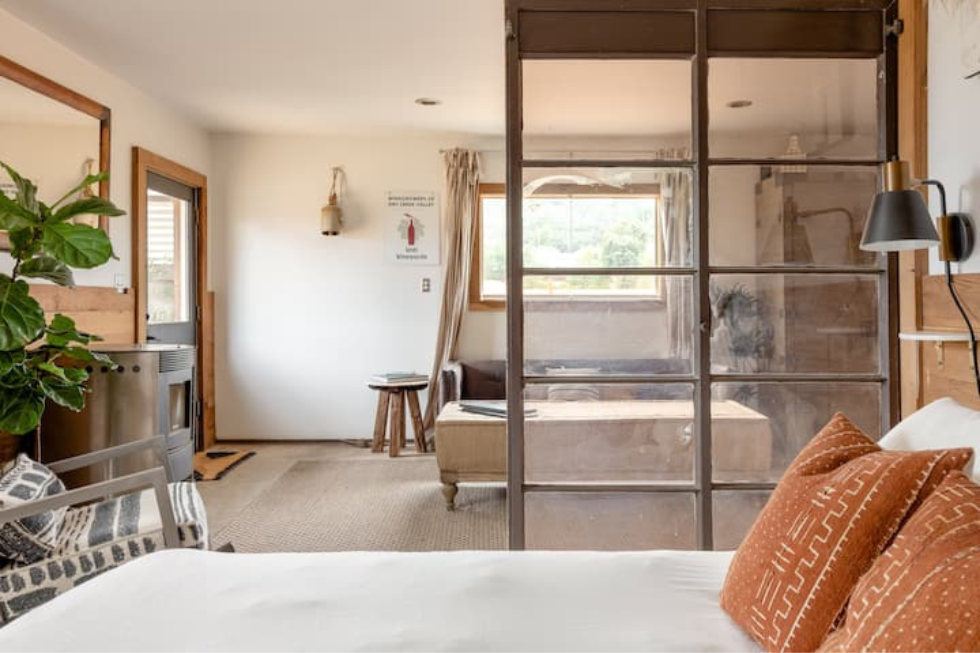 Get ahead of the boom with Maxable!
We're almost certain that building an ADU is going to be on a lot of people's New Year's Resolutions List this year. Get ahead of the crowd and get the extra boost with an ADU Planning Call! Chat with an ADU Agent about your property and find out what's possible for your property. Once you have a game plan ready, we'll match you to experienced and vetted ADU designers, builders, and other essential ADU professionals to get your project off the ground.
You can also register here for a bi-monthly webinar to get all your questions answered in a small, intimate setting!
Altogether, things are certainly looking positive for ADUs with new technologies, sustainability measures, and changing laws, all set to shape the way these units are built and used in 2023. Whether you are a homeowner looking to add an ADU to your property or a professional in the construction industry, it is worth keeping an eye on these trends as we move into the new year!