Interested in reverse mortgages to finance a granny flat? Renee Konstantine, a Reverse Mortgage Broker, weighs in on the topic. You can visit her website here or shoot her an email at realtor.reneek@gmail.com.
We've shown you many great uses of a granny flat but what if you do not have the cash flow to finance one? What options do you have financially to make your dream of maximizing your property value a reality?
There are many different types of loans that can finance an ADU project.  Reverse mortgages have recently become more popular for this exact reason.
There are four different types of reverse mortgages:
Adjustable -The rate will either adjust Annually or Monthly, depending on the particular loan chosen. These types of HECMs are the most popular because they allow for a variety of payout options.
Fixed – The rate will not change over the life of the loan. The homeowner receives all of the proceeds at the close of escrow, there is no Line-of-Credit option. The Fixed rate HECM is sometimes referred to as a lump-sum payment option.
H4P (HECM for Purchase) – Used to purchase a home with a lump sum as the down payment and not be required to make any future payments after the close of escrow.
Proprietary HECM 2nd – You can retain your low-interest rate 1st loan and add a HECM 2nd lien with no monthly payments required and can be used as a Line-of-Credit.
We're going to uncover the ins and outs of a Home Equity Conversion Mortgage (HECM).
What is a HECM reverse mortgage loan?
A HECM is a reverse mortgage loan for homeowners age 62 or older.
Usually, the most common way to liquidate equity, as popularized by many, is to use a HELOC (Home Equity Line of Credit).
HELOCS and HECMS are similar in that they both offer cash on demand in the form of a credit line and have similar interest rates.
Differences Between HELOC and HECMS
There are some differences that can make a consideration for a HECM more inviting. There is no monthly payment required on a HECM, and that can be a huge benefit.
If you want to look a little closer at the differences between a HECM and HELOC, we recommend watching this video The Home Equity Line of Credit Challenge.
A major player for Reverse Mortgages is called the Jumbo HomeSafe Reverse Mortgage. These loans allow for greater access to home equity that is available from the government insured HECM reverse mortgages.
Most popular right now is a 2nd lien, Reverse Mortgage that lets you keep your low-interest rate 1st lien in place and adds a Line of Credit as a 2nd lien. These are called a proprietary Reverse Mortgage.
Additional features of HomeSafe Second include:
Availability for properties valued up to $10 million
Loan proceeds up to $4 million
Ability to leverage loan proceeds to repay other debt (excluding the first mortgage)
No monthly or annual mortgage insurance premium
No pre-payment penalties
No FHA approval required for condos valued over $500,000
Jumbo reverse mortgages are reverse mortgages that are structured and backed by private companies. (The HECM programs, by contrast, are structured and insured by the federal government.)
The best news is that the minimum age for a Jumbo Reverse Proprietary mortgage is 60, as opposed to 62 for the HUD (Housing and Urban Development) HECM.
Does all this financial talk have you confused so far? That's okay! Contact Maxable for more help.
Uses of a HECM Reverse Mortgage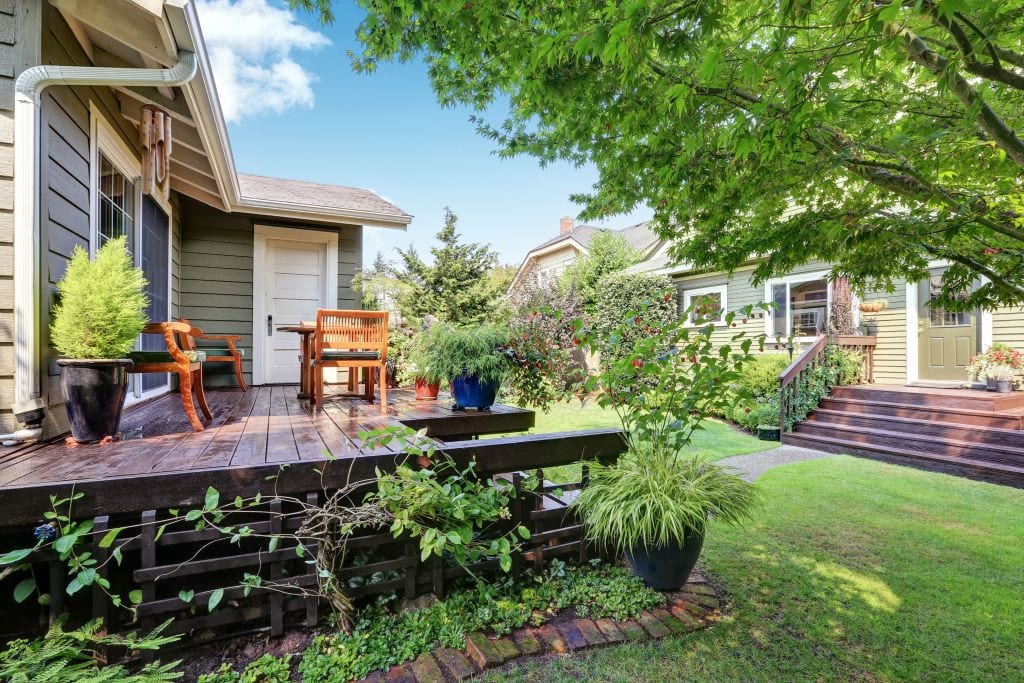 Now you may be wondering what is one of the best ways to use a HECM reverse mortgage?
One great way a HECM Reverse Mortgage can be used is part of a retirement plan as a funding tool to build an ADU/Granny Flat. San Diego has recently waived development and impact fees to enhance the popularity of ADU's. These two combined make it a win/win for the senior homeowner.
As we pointed out before, aging in place in a granny flat is a great option for senior living. However, finding ways to subsidize retirement income can be challenging.
In this case, knowledge is everything.  The more someone learns about how to close the gap between the income they have and the income they need, the better the future holds.  Ways to access home equity can and should be viewed as a God-send rather than not.
Dr. Sandra Timmerman, said, "The transition to retirement is a wake-up call for many middle income Baby Boomers who haven't saved enough money to last a lifetime and want to age in place. With their homes as a major untapped financial resource, the smart use of reverse mortgages will be their saving grace."
By the way, use of the equity in your home is considered tax free, as viewed by the IRS. You are not taxed on the money you receive.
A Shift in Mindset About HECM Loans
Reverse Mortgages have come a long way in the past few years. With stricter guidelines for qualifications they have not just been the loan of last resort, but may now be the loan of best resort.
In the old days, it didn't matter if the homeowner was current on their taxes and insurance or not, it didn't matter if the homeowner had a tendency not to keep up the home maintenance.
If the homeowner contacted a Lender and seemed somewhat coherent, the Lender would grant them the loan up to 95% loan to value!
Then, when the City swooped in and sold Grandma or Grandpas house for non-payment of the past 5 years taxes and the grandchildren were living with Grandma or Grandpa and got an eviction notice, that is when the news spread about how "horrible" a Reverse Mortgage can be. This is just one example of mismanagement of a Reverse Mortgage, there are many others.
Now, there are safeguards in place for the homeowner AND the Lender. The loan to values are much more conservative, generally 50% or less, depending on the age and value of the home.
Also, there are tax and insurance impounds available, if the Lender determines the homeowner has had a past history or tendency of financial mismanagement.
Additionally, there is third-party Counseling that is REQUIRED for the homeowner AND is mandatory for anyone that is currently living in the home to participate in, so there are no surprises.
Pros and Cons of a HECM Reverse Mortgage Loan
Now you may be wondering what are the Advantages and Disadvantages of getting a Reverse Mortgage?
According to the booklet, "Use your home to stay at home", provided by the National Council on Aging
ADVANTAGES
You continue to own your house and can never be forced to leave, as long as you live in it, keep the home in good condition, and pay your property taxes and insurance.
There are no monthly payments to make on the HECM, as long as at least one borrower lives in the home.
If you had a mortgage before getting the HECM, that mortgage will be paid off. This gives you more money to live on.
The HECM funds may provide a resource for paying property charges such as taxes, hazard insurance, and HOA fees, etc. as well as other necessary expenses.
There is no time limit on how long you keep the loan before you have to pay it off, as long as you live in the home. Even with the financial assessment, credit requirements for a HECM are less strict than for standard home equity loans and lines of credit.
Interest rates are not based on credit history or credit scores.
You (or your heirs) will never have to repay more than the value of the home if you sell the property to repay the loan, even if the value of your home goes down.
DISADVANTAGES
The reverse mortgage is a loan and will have to be paid back in full when the borrower no longer lives in the home.
Because interest and mortgage insurance are added to the loan instead of being paid monthly, the amount you owe gets larger and larger over time. This process may use up a large part of your home value.
As a result, you may have less to leave as an inheritance to your family, or less to keep if you later want to sell the house and move somewhere else.
Closing costs for a reverse mortgage can add up to a large amount. Although closing costs can be financed into the loan, this uses up a portion of your equity at the beginning of the loan. This is one reason why a HECM is best used as a longer-term planning tool.
If you already have a large mortgage, you may not be eligible for a HECM, because the HECM loan must be large enough to pay off the old mortgage in full. HECM loan amounts are not allowed to be as large as forward mortgage amounts, compared to the total value of the house.
Making retirement reality is something that requires a plan. A large part of a seniors' net worth is home equity. Leveraging home equity to enhance a retirement plan is what many forward-thinking Financial Planners are advising their clients to do.
After reading about some of the logistics, does a HECM reverse mortgage seem like a good option for you? If so, reach out to Maxable to get your project off the ground.
Plan, hire, and manage your ADU project with Maxable.
At Maxable, we believe that building an ADU should be fun and exciting. You shouldn't have to be the one to deal with confusing obstacles like permitting snafus or ever-changing regulations. We'll be by your side every step of the way and connect you to experienced designers and general contractors in your area to make sure your project goes as smoothly as possible.
Leave the headaches to us! Check your address and see what Maxable can do for your home during a free ADU Planning Call.