Don't get us wrong…We love a good ADU design trend now and then, especially those that add a splash of character and practicality to the space! But to be honest, some ADU trends are just a tad overhyped and don't always make the most sense in certain situations.
So, how do you decide which trends to follow and which ones to ditch? We get it. Sometimes the decisions can feel overwhelming. That's why we're here to breakdown the pros and cons to help you decide whether these are trends worth following
Without further ado, here are 7 ADU trends that we think are worth reconsidering!
Overuse of open floor plans
An open floor plan in an Accessory Dwelling Unit (ADU) refers to a design concept that eliminates traditional interior walls, creating a seamless and unobstructed living space that combines multiple functional areas, such as the kitchen, dining, and living areas.
For starters, open floor plans can be an ingenious way to make a tight space feel infinitely more bright and spacious. It's something that we ourselves have encouraged in our Small Space ADU Hacks lesson in our e-course.
But they come with their set of downsides to consider, too!
While open floor plans can work great in certain scenarios, like with smaller units, they can also cause a lack of privacy and noise concerns.
Open floor plans are typically not very conducive to anyone who values a greater sense of privacy or in a unit where multiple people will be living, which is best achieved with more separation between rooms. Think of a studio apartment. Some people love the openness that they provide, while others prefer more walls and doors for privacy purposes.
Be prepared to have constant access to any miscellaneous noises throughout the space with an open floor plan, too. The fewer walls and doors you have, the less you will be able to shut out any unwanted sounds. So, if you're someone who works from home or really desires a buffer between you and the rest of the unit, then an open floor plan may not be the best way to go.
Although they get a lot of hype (and often for good reason!), there are instances where open floor plans are overused and simply not the best ADU design choice. As with any decision, weigh the pros and cons before hopping on the open floor plan bandwagon!
A good rule of thumb is that if your ADU is going to be on the larger side (larger than 900 sq ft) you have more flexibility to segment the functional spaces into individual rooms without feeling too cramped.
All gray interiors/copy-paste design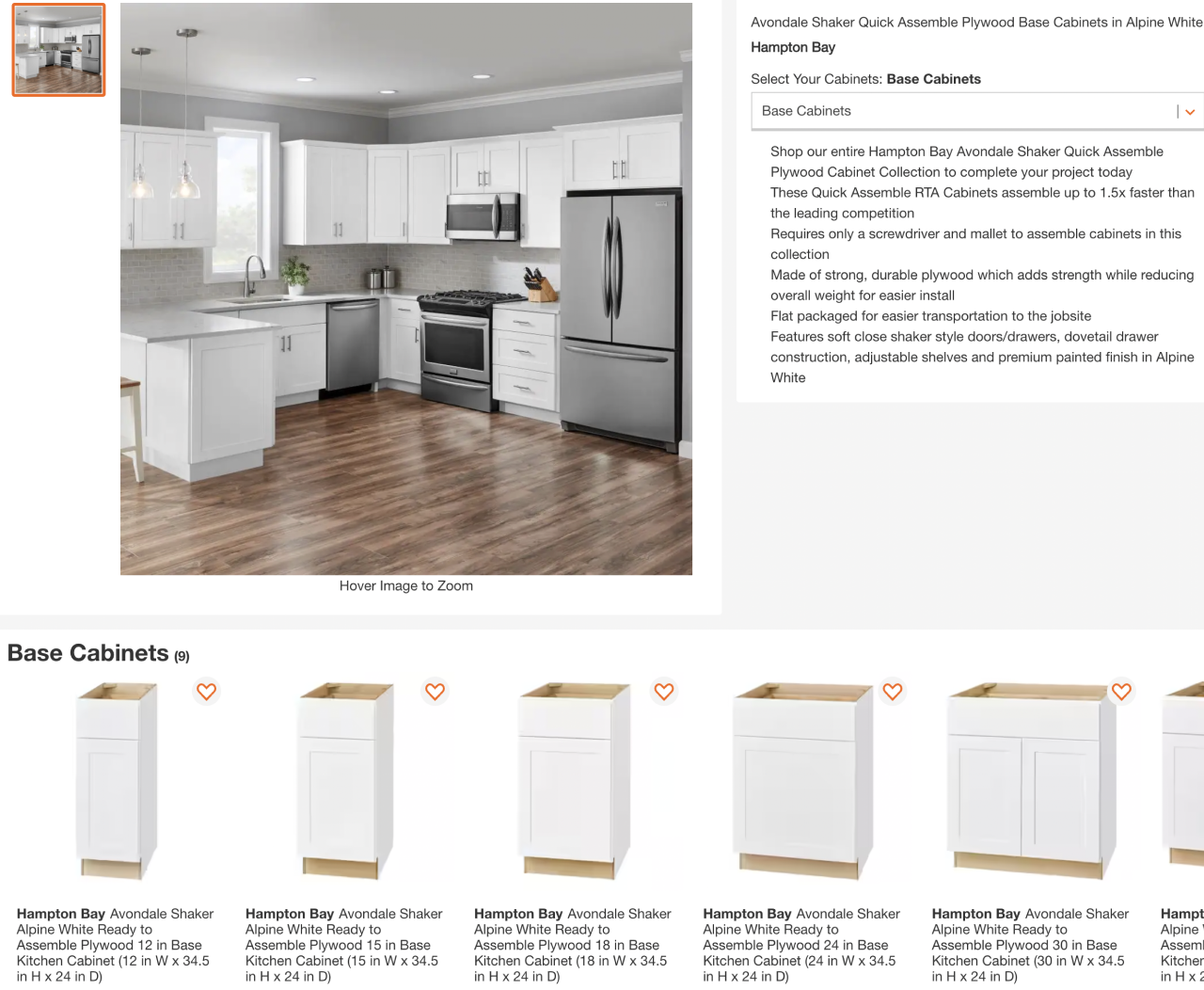 Ever heard of the "landlord special?"
This term basically describes an unimpressive DIY job performed by a landlord to save some money. A prime example? The cheap white paint frequently used to paint all the walls, doors, and trim throughout an apartment. This probably rings a bell!
You may be tempted to opt for a simple, neutral color scheme inside your ADU to appeal to a wider tenant pool. It doesn't hurt to incorporate small, unique details inside as well. Find ways to resist the "landlord special" or a standard copy-paste design!
Some fun features to consider adding are unique cabinetry hardware or funky wallpaper for an accent wall. As long as there aren't too many loud colors or patterns, little pops of character here and there can do a lot to liven up a space!
If you are designing the ADU to live in yourself, this advice goes tenfold! Design the ADU to be the dream home you've always imagined. A lot of people are hesitant to go all out in their unit. They're worried about resale value, but with that mentality, you're just designing for someone that is going to own your house 10+ years from now.
Add personal touches and unique features that speak to YOU!
Open shelves everywhere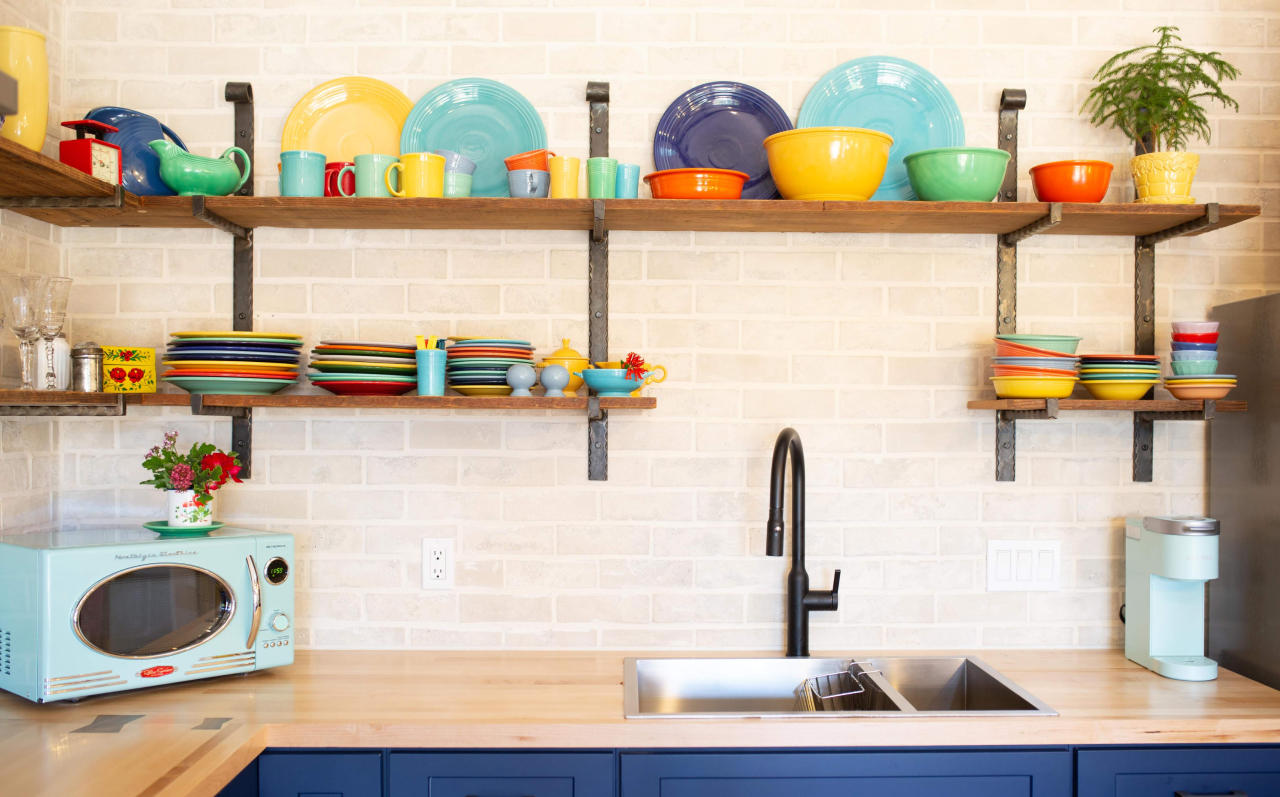 We're sure you've seen hundreds of Pinterest-worthy kitchens and bathrooms with open shelving. Heck, even this fan-favorite ADU we completed has these in its kitchen, but have you wondered exactly why these look so great?
The items placed on the shelves are doing most of the work.
Think about your own collection of dishes, cookware, and toiletries. Are they cute enough that you'd want to see them on full display every time you walk into your kitchen or bathroom?
I don't know about you, but I'd rather not have my prescription eczema ointment out for all my guests to see on my bathroom shelf. (TMI?)
The truth is that open shelves serve a more decorative purpose than a functional one.
An open shelf here and there is great if that's the look you want to go for. But, make sure you're also incorporating some traditional cabinets to hide those not-so-pretty items.
Shipping container homes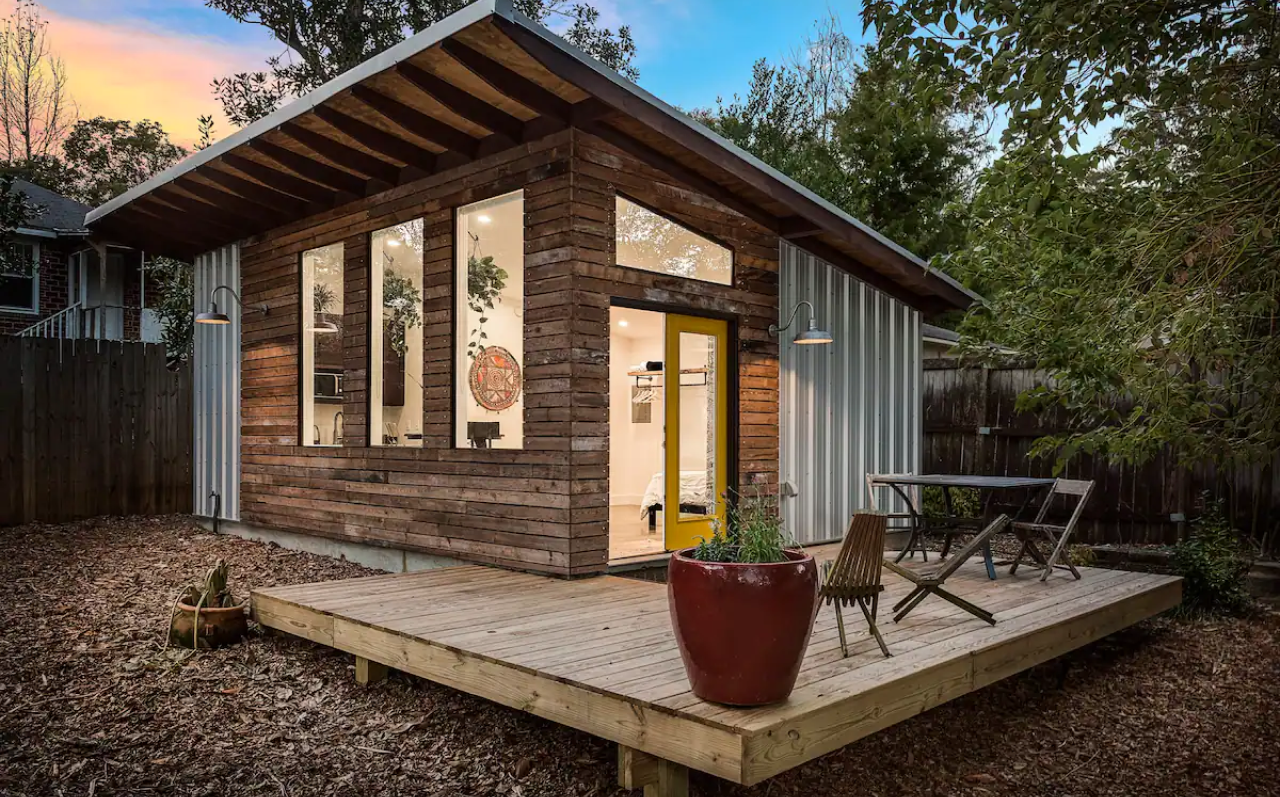 Recently, shipping container homes have gotten loads of hype from people looking for a fun, more cost-effective way to live. And while we fully agree that they are certainly pretty cool and innovative, they don't always make the best homes.
Why? First off, shipping container homes, contrary to popular belief, are not very sturdy; they are made from relatively flimsy metals. And every time you cut into the metal to put in a door or window, you weaken the overall structure.
Plus, they're not as cost-friendly as they initially seem. In order for a shipping container home to be a legal home, you need certain aspects. This can include things like a foundation and insulation. Trust us when we say that costs can quickly add up if you're looking to get it legally permitted.
They are also not easily stackable, as they require some serious structural modifications and retrofitting to make the entire unit structurally sound.
By the time everything is said and done, your cost-effective alternative to a traditional home may not be quite as cost-effective as you originally thought. But if you're a design-forward kind of person who is ready to embark on this type of project knowing the realistic scope of shipping container homes, then this option might be for you!
Check out our full breakdown of container homes here.
Overly complex "smart" homes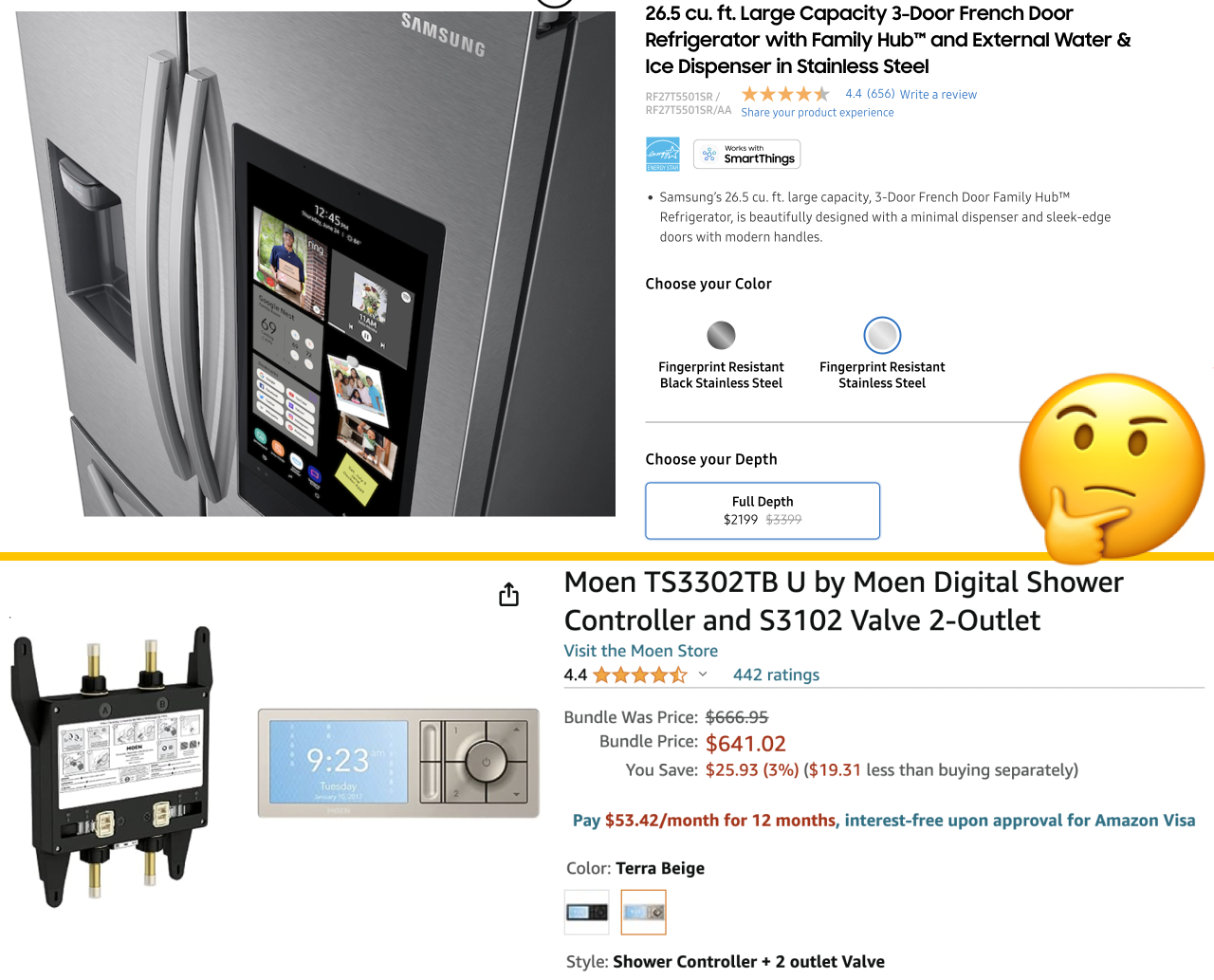 There's no denying that we're in the midst of the Digital Age. New "smart" features seem to be peeking over the horizon all the time, and homes are certainly not exempt from these influences!
On the one hand, incorporating technology into a home can be great for accessibility in some cases. On the other hand, it's not always user-friendly, especially for older tenants who may be overwhelmed operating a high-tech home.
Pick and choose the "smart" features that you or your tenant would actually benefit from, such as "smart" thermostats. But maybe pass on other unnecessary features like "smart" faucets, unless they actually serve a crucial purpose, such as assisting a tenant with a disability.
It's all about finding a balance!
Ultra-modern exteriors
Modern ADU exteriors are often characterized by sleek geometric lines and minimalist design elements, creating a futuristic architectural statement. They are definitely eye-catching, and when done well, they are absolutely stunning.
If that's a design that you're truly in love with, then go for it! But, don't feel pressured to go for this design style just because that's what's hot at the moment. Maybe you'd prefer an ADU that matches the style of your main house. Or maybe you've always dreamed of a farmhouse-style ADU. As we mentioned before, design the ADU to what YOU want.
I, for one, love an ADU with a whimsical cottage feel to it ;)
Not all ADU designers are the same. Some specialize in modern designs and others will specialize in more traditional designs. Comb through the ADU designers in your area and check out their portfolios for designs that best fit what you're looking for.
Or you can go the easy route! Let us match you with a designer in your area that will work within your budget, style, and needs. Fill out our form here to get started.
Overuse of glass walls and large windows
We get it…windows are highly desirable features! They provide ample natural light to brighten and open up any room, as well as bring views of the outdoors inside. A lot of homeowners are eager to add as many windows as possible, or sometimes even glass walls.
But there are two main problems with this: privacy and cost.
The reality? The more windows you have, the greater the loss of privacy. There are certainly ways to mitigate this. You can strategically place windows to face away from other properties, but you will still have to sacrifice some privacy nonetheless.
Cost is another main concern. Walls of windows are gorgeous, but you will pay a pretty penny to have them installed. A lot of homeowners don't realize how much of a budget buster it can be to include so many windows in their homes.
Fortunately, there are alternatives to achieving the same stunning effect that windows offer!
French doors and skylights are two great ways to make an ADU feel extra bright and roomy inside. You can get them for a fraction of the cost of a wall of windows. Even exchanging a dark color scheme for a lighter one throughout your ADU can make a world of difference in opening up a space.
And if you can afford it, installing vaulted ceilings is a fantastic strategy for creating an aurora of spaciousness inside without sacrificing privacy!
Long story short, there are plenty of other options at your fingertips!
Plan, hire, and manage your ADU project with Maxable
Managing all the dos and don'ts of ADU design can be a daunting task, especially since you have to consider your own budget, style, and needs at the same time.
At Maxable, we've got you covered! In addition to our e-course, when you sign up for our monthly webinar, we'll match you with just the right contractors and designers in your area to help you sort everything out. That way, you're one step closer to building your dream home!
We hope to meet you soon, and good luck designing!