We all know that life is full of changes especially as we approach retirement age. But there are some things that many of us would prefer not to change at all, like our living space!
For this very reason, "aging in place" is a highly desirable option for many older residents who aren't eager to trade in the comfortability and familiarity of their home for someplace new and unfamiliar. And with the right planning and considerations for your home, it's totally doable!
So without further ado, here is the guide you need to a comfortable retirement through aging in place!
What is "aging in place"?
According to the Rural Health Information Hub, "aging in place" means to have "the ability to live in one's own home and community safely, independently, and comfortably, regardless of age…or ability level."
A study by AARP found that almost 90% of people over the age of 65 would prefer to live in their own home as they age. And 4 out of 5 people in that same age group believe that their current home is where they will always live.
The challenge remains, however, that our bodies inevitably change over time. And sometimes those changes make living safely and independently at home a bit trickier than it once was.
So, how can we successfully age in place without compromising safety and autonomy altogether?
Accessible design features! By implementing certain design considerations in the home, aging in place is achievable – and very advantageous – for many people.
Benefits of aging in place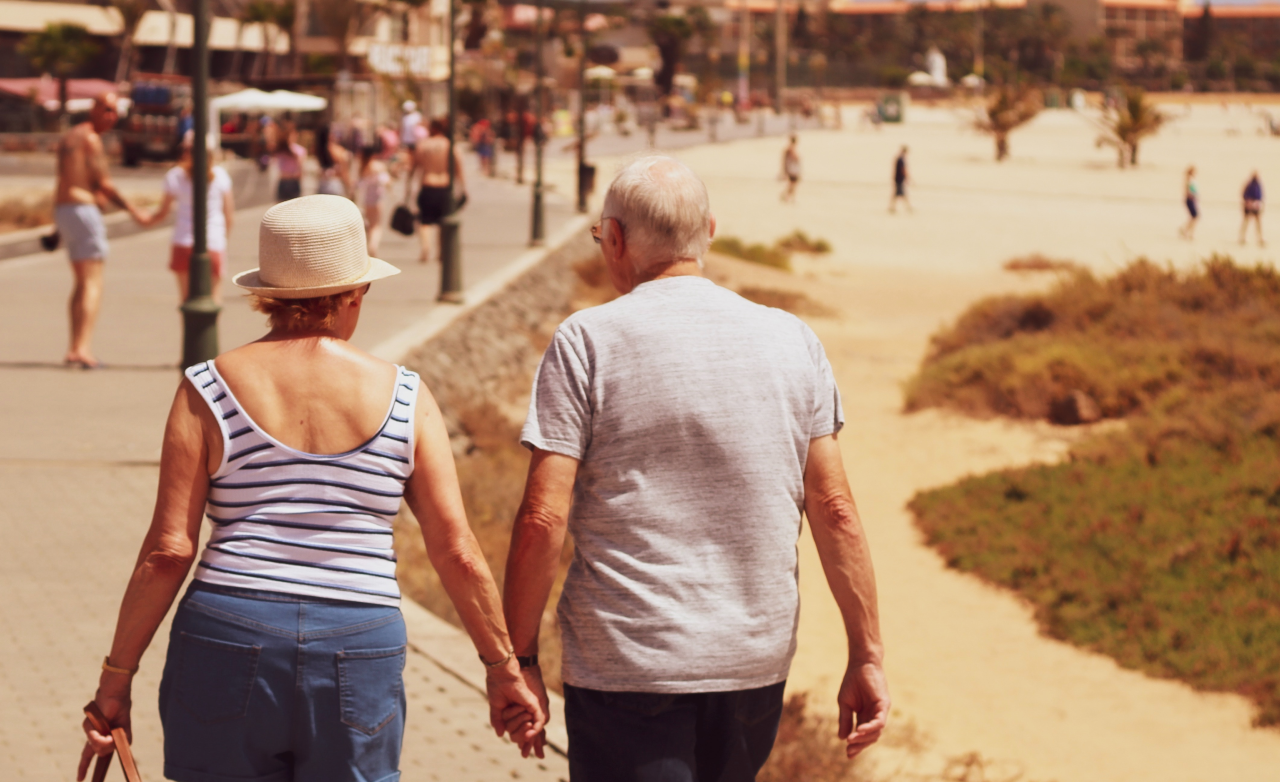 It's hard to put a price on the value that aging in place offers older residents. RHI Hub and Visiting Angels Living Assistance Services outline that helping someone age in place:
Sustains a positive quality of life
Promotes life satisfaction
Maintains independence and familiarity
Boosts self-esteem
Saves tremendously on assisted living costs
And more!
In general, aging in place helps older residents remain happy and healthy for far longer. Keeping them in a familiar environment that is uniquely fit to meet their needs is beneficial for a multitude of reasons, versus spending tens of thousands of dollars annually at an assisted living facility.
That being said, let's talk about how to get properly started on aging in place!
Understand your needs for aging in place
If you're thinking about aging in place, the first step in the process is to fully understand your needs.
Mobility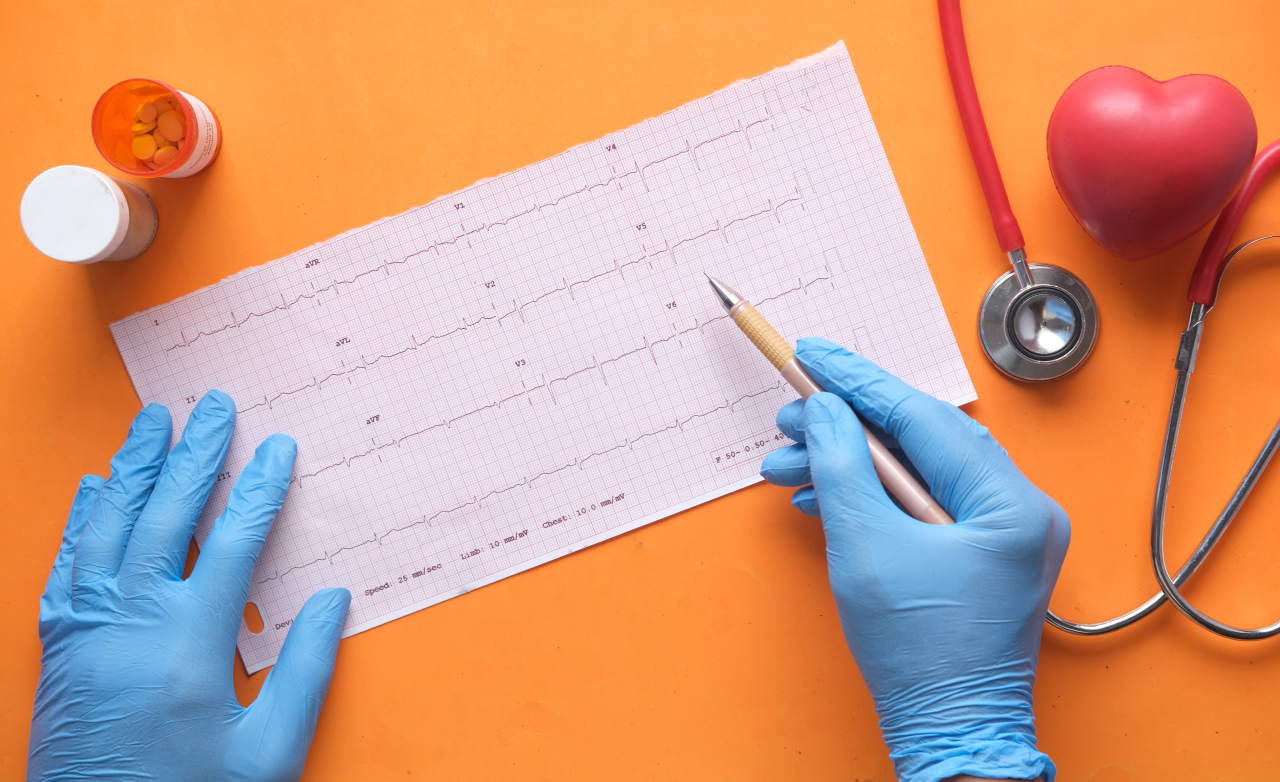 First, it's important to know what possible physical limitations need to be accounted for in the home. For example, diminished mobility and agility might mean that stairs and multiple levels are out of the question both inside and outside of the home.
If you haven't already, we highly recommend getting a complete physical assessment with your primary care provider to pinpoint possible complications that could worsen with age.
Go the extra mile by regularly doing light exercises and seeing a physical therapist to help maintain your strength and joint mobility.
Finances
Next, consider your finances. While creating an accessible home to age in place is great on a number of fronts, it isn't cheap. Make sure that you have a realistic understanding of what the project will cost to meet your needs and whether or not it's feasible for you.
Costs for renovations can range from a few thousand to $50,000, depending on the level of upgrades you'll need.
In-Home Care
And lastly, determining if you will need in-home care is another factor to reflect on. At-home care can be crucial to many older residents, yet it also comes at a cost. Make sure that there's wiggle room in the budget to include this if needed.
So, before committing to aging in place, make sure to take a deep dive into what this realistically means and looks like on an individual basis. That will help you determine what considerations need to be made to make it work.
How to prepare for aging in place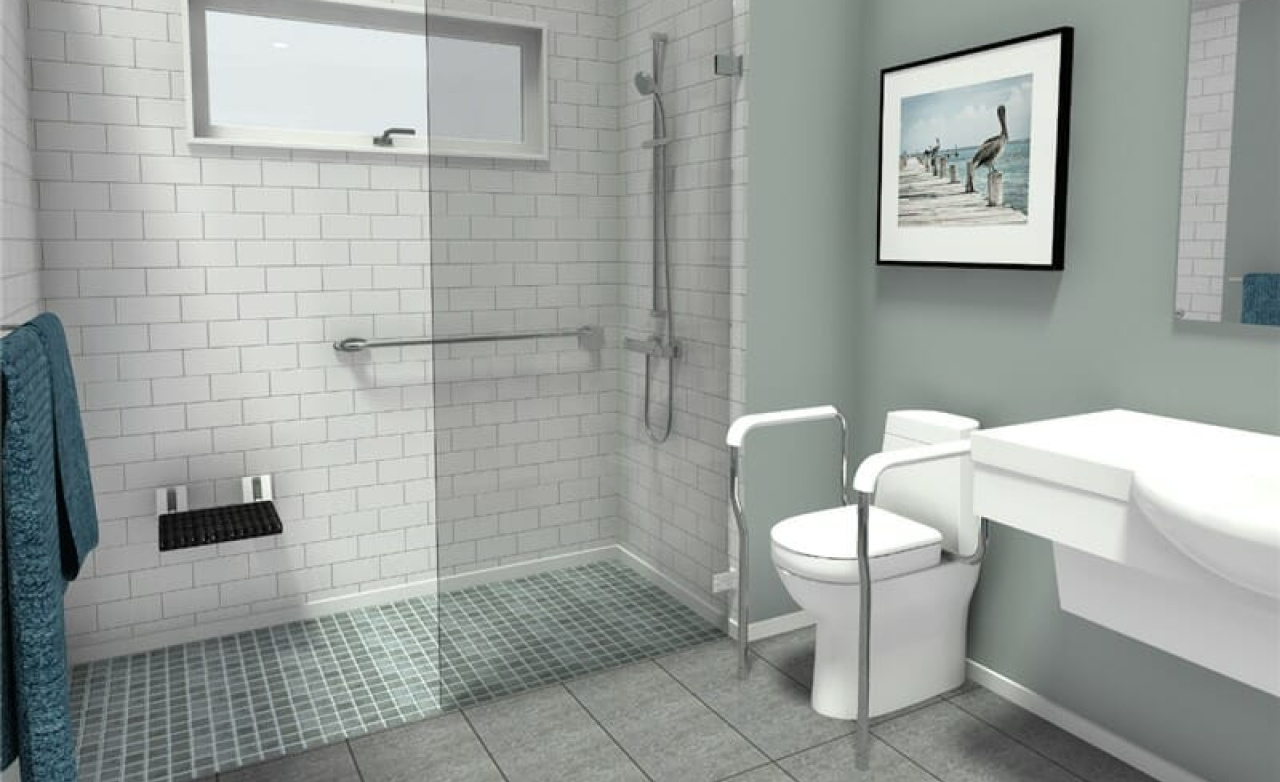 Improve the accessibility of your home
Once you've thought through the logistics and are ready to kickstart your aging-in-place project, the first step is to improve the accessibility of your home. Here are some features to consider:
Ramps
Low-threshold or no-threshold entryways
Wider doorways
Open floor plan
Low countertops
Lever handles, where possible
Walk-in showers
Grab bars
The accessible design features you choose to install in the home is wholly dependent on the specific needs of the occupant. Take time to deduce what would be the most helpful.
Interested in learning more? Here are all the critical design elements you didn't know about!
Evaluate your finances
Once you've selected what design features to include in the home, evaluate your finances. Creating a budgeting plan is a good idea to help keep costs in check and to make sure you have sufficient funds to cover everything.
Things you'll want to factor into your budget include:
Health insurance (don't skimp on this!)
Medication and doctor visits
Caretaker if needed
Travel and vacations (treat yourself!)
Plus all of the other usual things necessary for day-to-day life like utilities and groceries.
All of these tasks can add up, putting a real damper on your well-deserved retirement. Our recommendation? Consider building an ADU!
Build an ADU for aging in place
An Accessory Dwelling Unit (ADU) is an additional housing structure built on the same property as a main home or main structure. They can be built on a single-family lot or a multi-family lot (e.g., duplex). To be considered an ADU, the residence must have its own entrance that is separate from the primary house, as well as a kitchen, bathroom, and living space.
Why are ADUs so great for retirement and aging in place? First, they can be built to your unique specifications; you can design an ADU with all the accessibility features you need to properly age in place.
And since ADUs are located on the same lot as a main residence, you could easily have family living in the primary house while you live in the ADU. That way, help is always close by and everyone's autonomy is preserved. A win-win!
Need some convincing? Read about how these 90-year-old San Francisco parents got a new home near their son!
But that's not all! ADUs can also be huge money-makers, too. Many homeowners choose to build an ADU simply for the substantial passive rental income that they can generate from short- or long-term tenants. This can be a really good way to help fund an "age in place" project.
Speaking of rentals, one of the best aspects of ADUs is their rental flexibility. When you build an ADU, you can either rent out the ADU or the main house. If you would prefer to downsize, that could be the perfect opportunity to move into the ADU and generate rental income from tenants of the primary residence.
So, the million-dollar question: How much can you build an ADU for?
Well, that depends on a couple of factors: why type of ADU you plan to build and where you live.
Garage conversions are generally the most affordable type of ADU to build given that they utilize a pre-existing structure. In Southern California, for example, a garage conversion ADU can be built for roughly $130,000. In the Bay Area, that number jumps to $159,000.
Stand-alone new builds are typically the most expensive type of ADUs. They can range from as low as $240,000 to as much as $470,000. Keep in mind that the more square footage and fancier design finishes you include, the greater the price tag.
Besides living in the ADU yourself or renting it out to others, an ADU could also be the perfect living space for a caretaker! It would be all too easy to have professional help close by while still having separate living spaces. Not to mention this option is far less pricey than an assisted living facility.
SeniorLiving reports that the median cost of assisted living facilities in the U.S. as of 2021 was $4,500 a month or $54,000 annually! Yikes! And with the cost of living on the rise nationwide, these numbers are only ticking upward.
Even though an ADU has a higher price tag upfront, it can quickly pay itself off through the various rental options mentioned earlier. Whereas after just 4 years at an assisted living facility, you've spent well over $200,000 that you cannot get back.
All this said, building an ADU seems like a no-brainer!
Plan, hire, and manage your ADU project with Maxable.
Do you foresee aging in place in your future? If so, Maxable is ready to help!
By signing up for our e-course, we'll walk you through everything ADU to help you achieve your dream aging-in-place scenario! From expert presentations to ADU tours to interactive ROI sheets, you'll feel like a true ADU expert by the end.
And if you're still on the fence, sign up for a free preview of the first lesson today to get a taste of what's in store!