If you're thinking about purchasing an investment property with ADU potential or evaluating your existing home here are some characteristics to look for that make a property ideal for an accessory dwelling unit.
You can also download our free tool kit for an easy way to get started.

Ideal ADU Property Trait #1: Detached Garage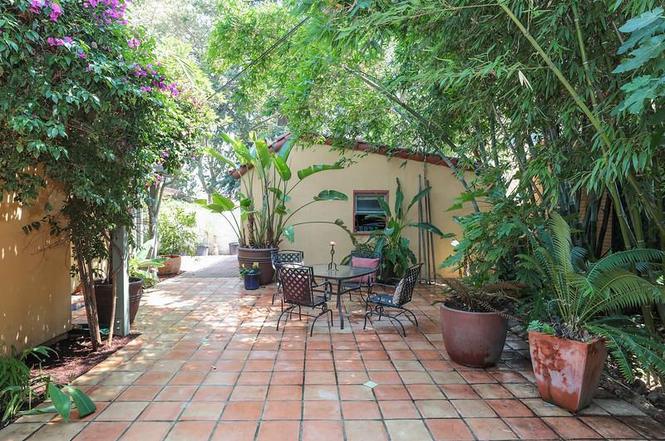 A detached garage is the low hanging fruit for homeowners interested in putting a second rentable unit on their property. Garage conversions are great for several reasons.
First, they tend to be the least expensive option. They make a great one bedroom or studio apartments and tend to be around 500 square feet. Here's a fantastic garage conversion being rented as an upscale Airbnb.
Some homeowners expand the footprint of their garage, which is certainly an option, but keeping the existing footprint will be less expensive. Check out this garage conversion in LA which features vaulted ceilings and an expanded footprint.
Garage conversions also have the added benefit of being able to be placed on the property line in California, meaning homeowners don't have to conform to setback requirements. For tips and advice on converting a garage, read this article.

Ideal ADU Property Trait #2: Alley Access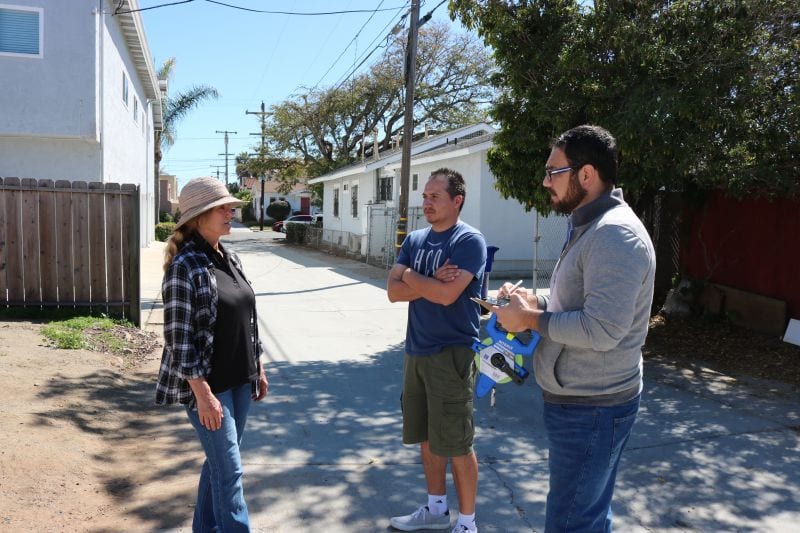 Alley access is especially beneficial if you plan to use your accessory dwelling unit as a rental as opposed to family.
The big benefit here is that it maintains the privacy of both the homeowners living in the primary dwelling and the renters living in the ADU. Renters can drive into their driveway in the alley and walk straight into their ADU, which means you don't have someone walking past your home and into your backyard daily.
Ideal ADU Property Trait #3: Deep Lot
A deep lot is great, although not necessary, to put in an ADU. Having a deep lot allows there to be more privacy and separation between the main home and the ADU.
It also gives homeowners the opportunity to keep some of their yard and outdoor space.
If you have the space designing and landscaping the yard so that both units have some outdoor space makes a big difference in the quality of living. Transforming outdoor space with string lights and patio furniture is much cheaper than building additional square footage, but can have a huge impact on livability.  
Ideal ADU Property Trait #4: Great Neighborhood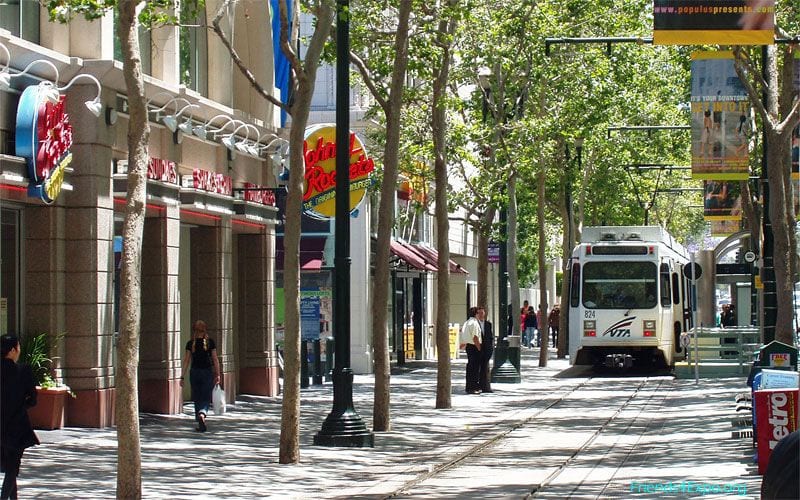 Accessory Dwelling Units are perfect for dense urban areas that are close to high-density transit corridors, shops, restaurants, and walkability, just like this photo in downtown San Jose. 
Additionally, homeowners who own homes in great neighborhoods tend to see the value of their homes increase at a faster pace providing access to home equity to fund their ADU project. (Check out other methods to finance an ADU here)
Ideal ADU Property Trait #5: High Rents
If your goal is passive rental income it helps to live in a neighborhood that can command high rents. Accessory Dwelling units give renters access to neighborhoods that might not typically be able to afford and often times better school districts.
Ideal ADU Property Trait #6: Single-Family Home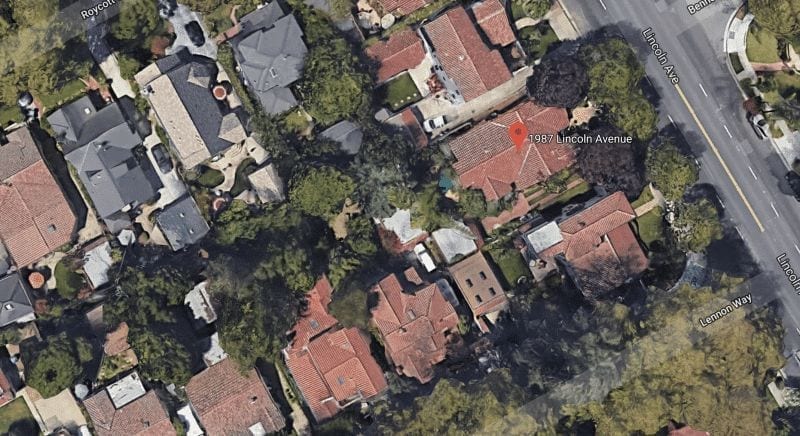 99% of the time an accessory dwelling can only be placed on a single-family zoned lot. This is the first thing you should take a look at when exploring a property.
If you're not sure what your lot is zoned as book a free appointment with Maxable Space and we can help you figure it out.
Ideal ADU Property Trait #7: Driveways
If you're required to put in additional parking or if you're converting a garage having a driveway is extremely convenient! Homeowners who are further than 0.5 miles away have to add one parking space per bedroom added.
What exactly does the city define as a parking space?
A parking space is defined as a 9.5×18' hardscaped space, which means it can't be gravel or dirt.
So how does the driveway come in?
A driveway can count as your parking requirement, even if it already exists! Even better, the city allows your parking requirement to be fulfilled tandem in a driveway as well.

Ideal ADU Property Trait #8: Half Mile from Public Transit
For homeowners within .5 miles of public transit, you aren't required to add any parking when building your accessory dwelling unit. The idea behind this is increasing density in urban areas where access to public transportation is easy.
However, if you do a garage conversion, even if you're in the transit zone, you still need to replace your parking. That's where the driveway comes in handy.
Ideal ADU Property Trait #9: No Owner Occupancy Clauses
There are certain regulations that tend to kill people's dreams of an accessory dwelling unit and an owner occupancy regulation is the biggest offender.
Owner occupancy requires that the homeowner either lives in the primary (main house) or the accessory dwelling unit. This means that if you move you would be prohibited from renting both units.
This is difficult for the state to enforce and there is a big push to make required owner occupancy illegal. After all, if you own a duplex or an apartment complex you're not required to live on the property.
The reality is that jurisdictions who don't want homeowners to build ADUs put things like this in their ordinance to keep interest in ADUs low. It's a real shame because it's preventing the addition of thousands of units of housing in a state where housing is at a premium and in short supply.
Ideal ADU Property Trait #10: Flat Lot
A lot of people don't think about the slope of a lot, but it matters! Sloped lots are significantly more effort to prepare for a build. The grading of a steeply sloped lot can be expensive. If you're looking for an investment property to build an ADU look for something flat.
With these 10 traits, you're off to a great start when making considerations. If you're ready to take the next step, contact Maxable today to set up a free, no commitment consultation.
Plan, hire, and manage your ADU project with Maxable.
At Maxable, we believe that building an ADU should be fun and exciting. You shouldn't have to be the one to deal with confusing obstacles like permitting snafus or ever-changing regulations. We'll be by your side every step of the way and connect you to experienced designers and general contractors in your area to make sure your project goes as smoothly as possible.
Leave the headaches to us! Check your address and see what Maxable can do for your home during a free ADU Planning Call.