Thinking of transforming that dark, dingy, garage into something beautiful that can add value to your home? Well, you've come to the right place!
We've helped many homeowners in LA, San Diego, and the Bay Area start the process of converting their garage into the accessory dwelling unit of their dreams.
Let us help you.
Step 1: Identify your goals – Converting your garage to living space
This seems intuitive, but a lot of homeowners fail to clearly define their goals and it makes decision making harder down the road.
Converting your garage into an accessory dwelling unit can be done for a multitude of different reasons. Some of the most common ones are:
Helping an elderly family member

Creating additional rental income

Wanting a caregiver close by

Private space for a home office

Aging-in-place opportunities

Housing a disabled adult child

Wanting privacy for a child returning from college
If your goal is to house an elderly family member your garage conversion will be different than if your main goal is ROI and income potential.
For example, if your ADU will be used to house aging family and escape the hundreds of thousands of dollars in nursing home fees it's important to think about the small details that will make your granny flat perfect for your granny!
Consider particulars like ensuring there are no lips between rooms or step-ups into and around the home that might make a walker hard to move around, or widening the doorways and making your home wheelchair accessible.
To get a better idea of what you might want download our free Maxable Tool Kit with everything from a granny flat look book to expert interviews to help you get started.

Step 2: Find out your zoning – Converting your garage to living space
To convert your garage into an accessory dwelling unit first you must confirm that you're located in residential zoning.
What you need to determine if an ADU garage conversion is possible on your property:
Address

Assessor's parcel number (APN)

Lot size

Zone designation (example RS 1-7, RM 2-3, etc.)
Typically, residential zones are identified with an "R" followed by a number. For example, R1 is a residential zone. If you have an "MF" that means you're in multi-family and may be restricted from building an accessory dwelling unit.
An ADU is usually possible on a property that is zoned for a single-family residence
If you have questions about your zoning or problems finding your zoning, reach out and we can help.
Step 3: Talk to an expert – Converting your garage to living space
Most homeowners have never undertaken a real estate development project and even a straightforward garage conversion can generate a lot of questions and concerns.
At Maxable, we want to make sure every homeowner is empowered and confident before undertaking their project.
We recommend reaching out to us so we can guide you through common pitfalls before you get started. It all begins with a free ADU Planning Phone Call.
Step 4: Understand costs – Converting your garage to living space
With the seemingly hundreds of opinions flying around online and offline about garage conversions, truly understanding the costs associated with rebuilding can be difficult.
Often times people underestimate the cost of construction, because misleading, or just plain incorrect, information is given out.
Trying to wrap your head around actual numbers is further exacerbated because costs differ based on location.
The cost to convert your garage in Los Angeles is very different from the cost to convert your garage in San Jose.
What Does a Garage Conversion Cost?
In Southern California, a garage conversion, all in, starts at around $90,000. In the Bay Area, the cost of a garage conversion is closer to $120,000.
Below is an example of a summarized budget breaking down the parts of your total cost:
Garage Conversion Budget
Soft Costs:
Design Fees (feasibility study, schematics, CDs): $8,000-$13,000

Builder's Risk Insurance: $2,000

Title 24 (Energy Calculations): $250
Hard Costs:
Waterproofing, retaining walls, or site work: $2,000-10,000

Construction Cost: $70,000-100,000

Appliances that are not included: $2,000-$4,000
Fees & Permits:
Total
Wow! Converting a garage is expensive… is it worth it?
If you plan to own your home long-term converting an underutilized space on your property into livable space brings huge financial and social benefits.
Let's look at an example:
Betty & Susan are partners and homeowners in Los Angeles. They are 54 and 57 respectively. Betty's mom is 75 and while she's still living alone they've started noticing she's become more forgetful and less mobile.
They're worried about her living by herself.
Betty explores assisted living facilities in Los Angeles and discovers the cost ranges from around $1,013 per month and goes all the way up to $8,500 per month, the median cost is around $3,800.
If Betty and Susan were to convert their garage for Betty's mom they would want to expand the footprint of the garage to 600 square feet, make the unit ADA compliant, and create an outdoor patio space for Betty's mom to read.
They calculated that this would cost $115,000.

If they financed this project their monthly payments, with interest, would still be lower than the cost of an assisted living facility in Los Angeles, plus, they would have the increased property value.
For Betty and Susan, it was a no brainer.
Step 5: Hire an architect – Converting your garage to living space
An architect will help you sift through the municipal codes, building codes, and overlay zones that can be complex and difficult to navigate. It's their job to make the process easier for you, leverage your architect's experience and knowledge!
"When meeting with potential architects here are the most important questions to ask." said Chris Dulnikowski, an ADU expert at Ruland Design Group.
Have they done many ADUs or do they specialize in other types of architecture?

Have they gone through permit processing (and gotten projects permitted) in the municipality you live in (County of Los Angeles has different rules than City of Los Angeles, etc.)?

Ask for examples of their work.

Ask for references.

Are they responsive when you call or email?

Set up an in-person meeting at your property so the designer or architect can see the site for your project.

Do they answer your questions in detail or just a short quick "don't bother me" kind of answer?

Do they have a team in place or is it just one or two people in their firm?

Does your dog like them?  Dogs are a good judge of character…

What is included in their bid (permit processing, Title -24 energy report, etc.)?  

Do they charge by the hour?

How do they charge for owner requested changes?

Do they include changes driven by the building department in their bid?

Step 6: Interview general contractors – Converting your garage to living space
We recommend reaching out to general contractors even before you have construction documents.
Choosing your contractor is just as important as choosing an architect, take the time to ensure you're with a professional you can trust.
Here's an in-depth article on how to choose the general contractor that's right for your ADU project.
Step 7: Submit your project for permits – Converting your garage to living space
It might be tempting to skip the permitting step. It's slow and costly, but that decision can bring massive risks that aren't worth it.
For an example of the nightmare an unpermitted garage conversion can cause we look to Los Angeles homeowners Dale and Clarissa who decide to build without a permit. They saved some money, sped up their conversion process and are happy with the results! What could go wrong?
Let's say a few years pass and Dale decides he wants to sell, his new conversion has added square footage to his home and he knows he'll get a great deal when he sells. However, when the appraisal comes the quote is much lower than he expected, why?
Well, because the appraiser pulls the property information through the city or county and if the new square footage isn't properly permitted and recorded there, they can't receive the face value of their conversion.
They will not get the return on investment that they deserve from their conversion.
Dale then decides not to sell and instead rents out his ADU, luckily, Clarissa stops him. She realized that without their permits, they would be completely liable if any accident were to occur with their tenant.
That would mean a big lawsuit ending in a check written straight from their bank account.
Dale realizes he's completely stuck, there is nothing he can do and he feels like he's wasted his investment. Ensure you don't end up like Dale and Clarissa and start your process correctly and legally.
Once your detailed plans are submitted they go through various departments like planning, building, fire, and engineering. Each department is looking for different things.
For example, the Planning Department wants to make sure you're building in the correct zone and you don't exceed your Floor Area Ratio (FAR).
Building wants to confirm you have an egress window in every bedroom and a permanent foundation.
Whereas Fire, will care about things like setback requirements, fire rated walls and fire sprinklers.
Each department will make notes and will requests edits. It's not uncommon for even experienced architects to have to submit twice.
However, keep in mind that submitting many times will become costly. That's why it's super important to work with someone who's experienced. Just read this horror story and you'll see what we mean.
Typically, permits take anywhere from 2-4 months.
Step 8: Break ground – Converting your garage to living space
This is the exciting part!
After months of planning and patiently waiting for permits work can finally begin.
It's important to have all your design choices picked out, and potentially on order before you begin.
If a tile you want for the bathroom, for example, isn't available at Home Depot. It could be a 2-3 week lead time, which holds the whole project up.
Think through your design choices before you start construction to save yourself time and stress.
Construction can take anywhere from 2-3 months depending on size and design.
This is also the time where you can look out each day and see your dream becoming a reality, right on your doorstep! Make sure to take photos. You'll enjoy seeing the before and after.
Step 9: Pick out finishes and appliances – Converting your garage to living space
Remember this is your project and your time to decorate and furnish it exactly as you want to. Design ideas can depend on your original goals for the space.
If you choose to convert your garage into a guest quarter then perhaps a more bold or "funky" interior design could attract more visitors and help your home stand out among competitors. An interior designer can help with everything from decision making to where to find all the items you may need.
You can also check out Maxable's Pinterest Boards for more small space and design ideas.
DIY decorating can also be very fun and there are some excellent places to find design ideas like Pinterest, Instagram, or any interior decorating magazine.
You can also check out websites like these to find ideas, tips and tricks, and more:
When thinking of long term rentals it is important to utilize the space you have and make your ADU seem as spacious and comfortable as possible. Things like patio furniture and a little garden outside may seem small, but can add serious value to your home and tenants will be willing to pay more for a pleasant and usable outside area.
When decorating it's important not to flood your new home with items that may seem necessary, but take up a lot of space. This can make your flat look cramped and smaller than it actually is.
For example, a kitchen bar with stools works perfectly for dining and takes up a fraction of the space that a dining table set would annex.
Step 10: Enjoy your new space!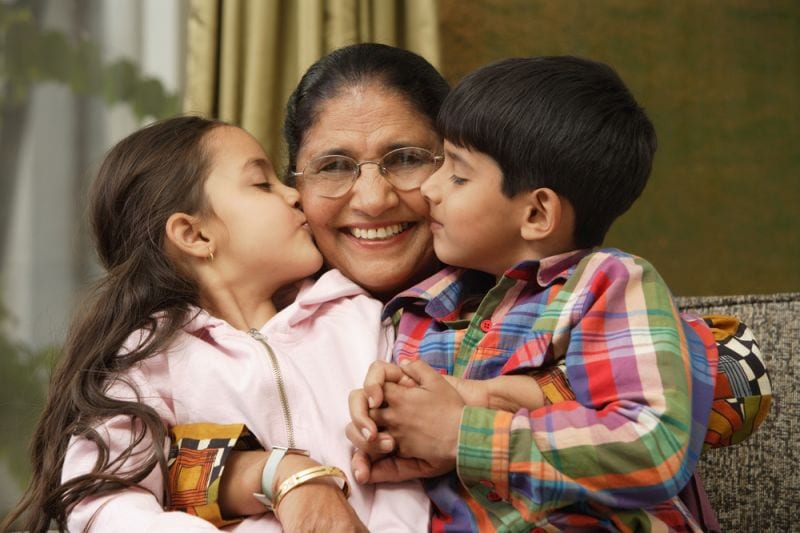 Congratulations! The work is done and now it's time to reap the rewards!
If your converted garage is going to be used to house your family then enjoy the comfort of being nearby one another while still maintaining privacy and peace.
If this ADU is a second source of income sitting in your backyard then look outside with satisfaction at the money tree you've planted and watch it grow.
However you want to utilize your converted garage, do so with joy and pride, you earned it!
Ready to convert your garage? Download Maxable's Free Tool Kit to get started.
Plan, hire, and manage your ADU project with Maxable.
At Maxable, we believe that building an ADU should be fun and exciting. You shouldn't have to be the one to deal with confusing obstacles like permitting snafus or ever-changing regulations. We'll be by your side every step of the way and connect you to experienced designers and general contractors in your area to make sure your project goes as smoothly as possible.
Leave the headaches to us! Check your address and see what Maxable can do for your home during a free ADU Planning Call.