There's no single answer for every property, but the timeline for building an ADU is usually between 12-18 months.
Surprised? There's an ADU building boom going on, as well as a general construction boom that began during the pandemic. That's a lot of demand for labor and supplies!
ADUs have 4 main phases: financing, design, permitting, and construction. One year would be the minimum to accomplish that from start to finish in today's market.
Some aspects of building an ADU are beyond your control, like the characteristics of your lot, the supply chain, and the backlog of work in your city's planning department. But there are still plenty of things you can do to help your project move as swiftly as possible.
If you're working with Maxable we'll be by your side throughout the entire process, and we'll give you a customized ADU roadmap explaining how to prepare for each step. Call us for more info!
Financing First!
Time: Usually 60-90 days to get a loan funded, depending on current interest rates and how many people are applying for loans.
Get your financing on track before you start meeting with designers or contractors. You need to find out how much you can borrow so you'll have a realistic budget.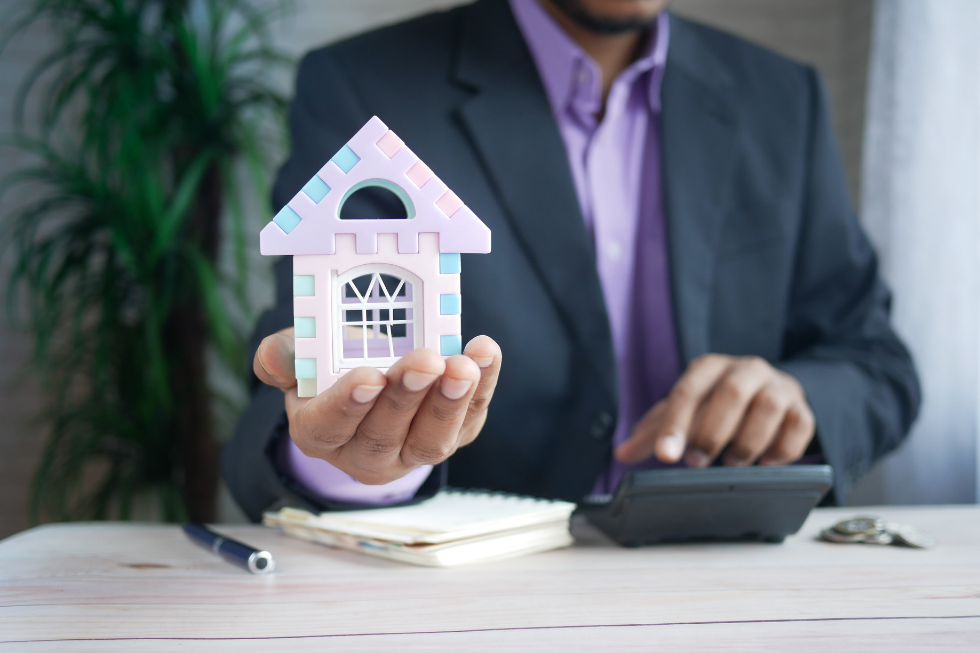 The cost will partly depend on the region where you live. Now more than ever, you'll need a contingency fund of 10-20% over the basic construction estimate as a safety net for unforeseen expenses.
Your budget should include the cost of design, permitting, construction, contingency, and any ancillary items that are important to you, which might be things like a parking pad or landscaping.
Most people use a cash-out refi, renovation loan, or home equity line of credit to finance their ADUs. Real-life experience with homeowners has also shown us that family members sometimes step in to fill funding gaps that may crop up.
How you can help: Get pre-approved
Our ADU funding partners stress the importance of getting pre-approved for a loan. It usually only takes about 48 hours. The lender will tell you if you have a good chance of qualifying and how much you may be able to borrow.
They'll also let you know if there is something about your financial situation that needs to be resolved before you'll be able to qualify.
Here are some excellent strategies for funding your ADU loan from James Carmody of our lending partner Synergy One.
Define Your Goals
Before meeting with a designer, think about how you want to use the ADU now and in the future. This is going to be a permanent part of your property, and its use will probably evolve over the years. Ask yourself:
How large an ADU do I want?
How many bedrooms?
Will I need to house my parents or kids at some point?
How do I want to use the ADU when it's complete?
If I may be housing seniors, should the ADU have universal design (be accessible to differently-abled people?)
Is there the chance that we may someday need to install a ramp?
How much privacy do I want, now and in the future?
Is there a chance I may want to rent the ADU or live in it and rent my main house?
How you can help: Get on the same page as your ADU co-builders
If you'll be teaming up with someone else (like a spouse, partner, parent, or adult child) to build the ADU, hash out your wish list before you meet with a designer.
Hopefully, you can agree on things like the ADU's purpose, desired size, number of bedrooms, location on your property, and general style. The clearer you are about these items, the sooner your designer can get to work!
Not sure about your goals yet? That's okay!
Talk through your ideas with one of our ADU experts. We'll help you shape your goals and get started on our proven ADU roadmap. You can schedule your call here.
Design your ADU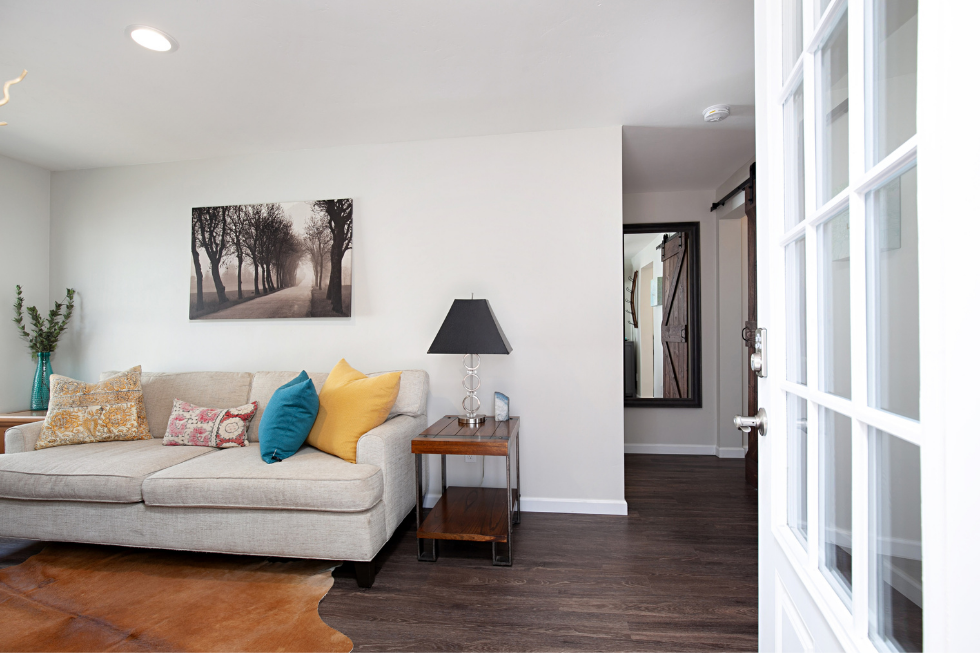 Time: 6 weeks-3 months before submission to the city for permits.
With a clear list of goals and a realistic budget that's confirmed by a lender, it's time to meet with your designer.
When you're working with Maxable we'll send you a link to the designer's portfolio. If you like what you see, you'll meet to discuss your project. The designer will later present you with a proposal.
Most designers follow roughly the same steps to create a set of construction drawings.
Site measure. The designer will measure your site to determine the best placement for the ADU and troubleshoot any potential challenges with the lot. Check out this site measure of Boris and Dorothy's lot for a closer look at what's involved.
Schematic design meeting. At this meeting you'll get your first look at the ADU's floor plan. You're welcome to give feedback and ask for changes, but keep your budget in mind! Ask the designer if your requested changes will cost more to build.
Design development meeting. At a follow-up meeting you can review the changes you requested and, if necessary, ask for some additional minor alterations. Boris and Dorothy changed their ADU's floor plan, deciding to increase the square footage.
Construction drawings. After you officially approve the ADU design, your designer will create a permit set —the complete set of construction drawings and technical data your jurisdiction needs in order to issue your building permits.
What can slow down the ADU design process?
Lot characteristics such as being on a hill, which will trigger the need for a soils engineering report.
Unclear property lines, which will trigger the need for a property survey.
Questions about the utility hookups, which might trigger the need for a specialist such as a plumber who can locate the existing sewer lines.
If you're doing a garage conversion, a garage with uncertain structural characteristics. Some are clearly teardowns, but others may require a specialist to recommend either salvaging or demoing the garage.
Homeowner indecision.
How you can help: Make all your changes at the schematic design meeting
A crucial step in this process is the schematic design meeting. It's where you'll see how the designer has fulfilled your wish list, given your budget. A good designer will not design an ADU you can't afford to build.
The schematic design meeting is your chance to make big changes to all aspects of the design, from the floor plan to finishes. For instance, you might decide to use a lower grade of flooring or roofing in order to get more square footage and still stay within your budget.
So take your time in the schematic design meeting and talk over every detail with your designer.
If you can approve your design at the Design Development meeting, after just one set of changes, it will speed the process along!
Submit your ADU permit set to the city
Time: Technically 60 days, but can be longer.
If you're working with Maxable or our design partners, your designer will submit the plans to the city and oversee that process.
California's 2020 ADU legislation mandates that ADU designs be approved or rejected within 60 days. The reality? Since Covid 19 depleted the personnel at many city planning offices, it may take longer.
Yet we've also seen plans returned in a month!
It's common for the city to return ADU plans with requests for changes. Usually these are minor. Once the designer has made the changes, the plans go back to the city. When they approve the final plans they'll issue your construction permits.
What can slow down the city's approval?
A planning office that is understaffed.
City planners who are not well-versed in the current ADU regulations for your jurisdiction.
An ADU design that pushes the limits of what is allowed in your jurisdiction. This can trigger close scrutiny by the city planners, which will take time. If combined with city planners who aren't familiar with ADU regulations, your designer will need to spend many hours explaining the codes or adjusting the design.
Waiting for an encroachment permit, if you need one. Encroachment permits for things like power line easements are routinely granted and are issued by your utility, not the city. In most cities, you can't get your final building permits until the city planner has a copy of the encroachment permit. The time it takes to get the permit depends on your utility provider.
How you can help: Interview general contractors as soon as you submit plans to the city
Your designer should give you a copy of the construction drawings at the same time they submit them to the city. The minute you lay your hands on those, you should start interviewing general contractors.
GCs can't give you an accurate proposal until they review a set of the construction drawings. Anything else is just a ballpark figure.
Good GCs are in extremely high demand! If you find one you like, we recommend you lock in an agreement with that person ASAP. You want to get on their construction schedule now, so they can begin work as soon as possible after the city issues your building permits.
Build your ADU
Time: 5-8 months, but can be longer.
Building an ADU is as complex as building any house. There are hundreds of moving parts, materials, revolving crews of subcontractors, and city inspections.
To get a sense of what's involved in building a garage conversion, click below!
What can slow down an ADU build?
Bad weather.
Material supply chain glitches.
Failed city inspections, which means redoing work.
Labor shortages can put a temporary halt to construction. Buildings must be constructed in a specific order, and the appropriate skilled workers slotted into the schedule accordingly.
Homeowners changing their mind can cause delays too. You can't make structural changes without revising the plans and going back to the city, which obviously would blow your timeline and create huge additional expenses. Most people resist the urge to do that.
But interior and exterior finishes can be changed, and that's where homeowners often get tempted.
If you ask for changes during construction, it will cost you more than just the money you'll spend on new materials. The labor cost will go up as workers tear out what they've already installed and replace it.
In addition to labor and materials, you may also be paying for fencing, a dumpster, a porta potty, and security. Delays will mean renting these items for more days (or weeks!).
How you can help: Be accessible and proactive
Hire a general contractor you have good communication with. Construction is unfamiliar territory for most homeowners. It's expensive. That makes it stressful! So it's very important that you trust your GC and feel comfortable asking them questions.
Be available for meetings. During every meeting give the GC your full attention. If you have young children who could be a distraction, put them in another room.
Try to be flexible. This may depend on your personality and goals for the unit, but a little flexibility with things like flooring or fixtures may help speed up the build.
Order your finishes early. Finishes include things like flooring, light and plumbing fixtures, tile, appliances, etc. Talk with your GC about the best places to order finishes and do it early in the process so that everything is on hand when the various tradespeople arrive for installation.
Maxable's ADU experts are here for you!
Building a house is no small task—but you don't have to do it alone! We've educated thousands of homeowners and completed hundreds of Home Evaluations and ADU projects.
When you're working with us, you'll have an experienced ADU professional on hand to guide you through every phase of financing, design, permitting, and construction.
At the end of the road, you'll have a brand new ADU! You'll have increased your property value, home equity, and best of all, your options. Building an ADU is well worth the time and effort, but it'll be a lot more fun with Maxable by your side.
It all begins with an ADU Planning Phone Call. Talk to you soon!