Ever heard the phrase "Sooner or later, everything old is new again"?
In recent years, there has been a resurgence of interest in multigenerational housing, and for good reason. As of 1980, only 12% of American adults lived in a multigenerational home. Today, those numbers are far higher, and we're about to tell you why.
Let's get started!
What is an ADU?
An ADU is an accessory dwelling unit, which is essentially an additional housing structure built on the same property as a main home or main structure. You may have heard them referred to as granny flats, casitas, guest houses, or in-law suites.
ADUs can be built on a single-family lot or a multi-family lot (e.g., apartments, duplexes, etc.). But to be considered an ADU, the structure must have its own, separate entrance from the primary house, as well as a kitchen, bathroom, and living space.
What is multigenerational housing?
Multigenerational housing is where two or more generations of a family live together.
This lifestyle was largely popular in the 19th century and eventually started to taper off in the 1950s. However, it has made quite a steady comeback in recent years with no signs of peaking anytime soon.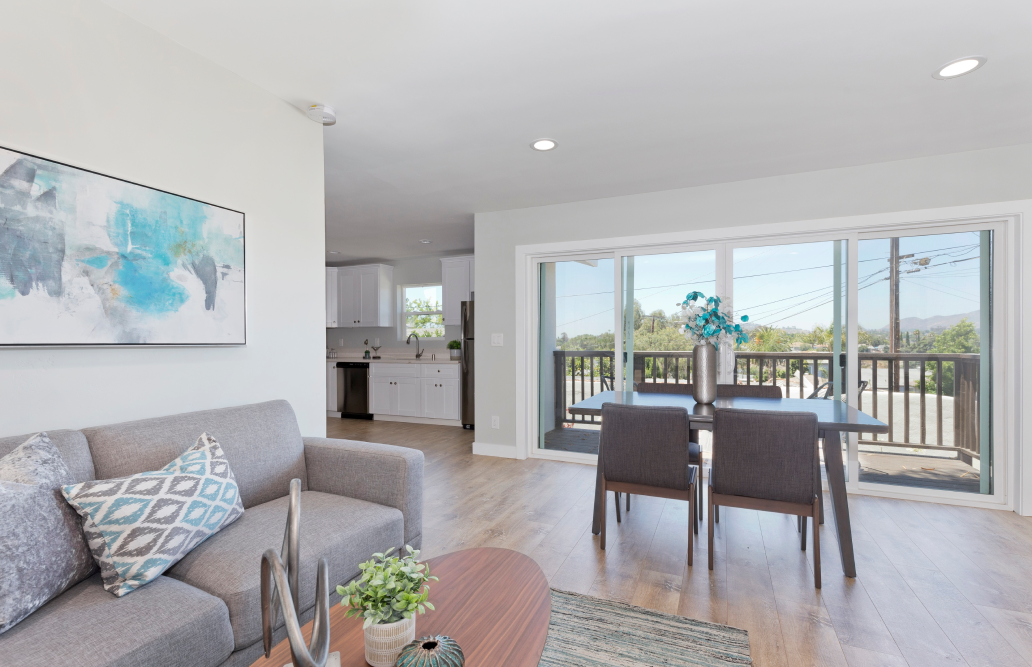 What are examples of multigenerational housing?
Oftentimes, people envision multigenerational housing as family members from several generations living under one roof and sharing the same space. While this is certainly one possibility, it can also take other forms.
That's where accessory dwelling units, or ADUs, come into play!
For instance, multigenerational housing might look like a basement ADU for grandparents, where they have their own, separate entrance and living quarters. It might come in the form of a detached ADU in the backyard to house adult children. ADUs offer so many ways to maximize the benefits of multigenerational housing.
So, what are those benefits? Let's explore some of the key reasons multigenerational housing is on the upswing.
What are the benefits of living in multigenerational housing?
According to Generations United, around 1 in 4 Americans today, or 26%, live in multigenerational housing. This number has tripled in just the last decade!
Why the recent rise in popularity? There are several key reasons.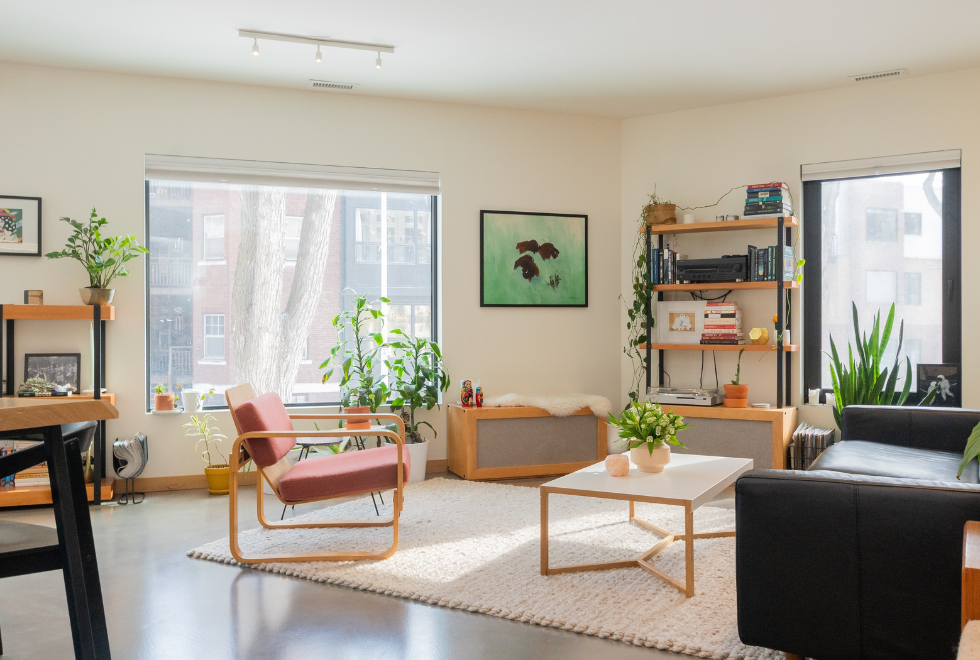 Family Caretaking
One of the biggest reasons for the increase in multigenerational housing is caretaking purposes. For those with older family members in need of more assistance and attention, it's the ideal solution. According to Generations United, 79% of multigenerational home dwellers say living together makes it easier to meet the care needs of at least one family member.
Consider Nicole's ADU, for example. Nicole currently lives in Los Altos, CA, where the average home value is around $4 million. Yes, you read that correctly! When the pandemic hit and the nursing home closed where her 94-year-old grandmother with dementia had lived, Nicole became her primary caretaker.
Nicole and her husband, Friar, couldn't afford to live close enough to her grandmother's home to care for her 24/7. So, they temporarily moved into her grandmother's house in Los Altos while they brainstormed alternatives. Then, the idea for an ADU emerged.
Their backyard ADU allowed Nicole's family to have their own space to relax and call home, while still being close enough to care for her grandmother who lived in the primary house. At the end of the day, it was the win-win they were all looking for!
Click here to catch the full video tour and interview with Nicole.
Finances
The other main reason for the recent popularity in multigenerational housing is the financial incentives. If you're looking for a way to save on expenses, this may be the way to go.
Why? Let's look at a specific example. In Austin, TX, for instance, the average home value is $625k. To put this number into perspective, that comes out to almost $3,000 monthly. "Yikes" is right!
To afford this, the required household income would be at least $128k a year. Talk about unrealistic expectations, especially when the average income in Austin is around $41,000!
Now, let's take a moment to consider ADUs. The average price to build an ADU is roughly $180k. This amounts to a monthly payment of less $1,500. And while no one claims ADUs are cheap, it's a significantly more affordable option than a family member buying a new house.
Pandemic
Let's not forget the complications Covid-19 caused, either. Among those living in a multigenerational household today, nearly 6 in 10 (57%) say they started or continued to live with family from multiple generations because of the pandemic. For the first time since the Great Depression, a majority (52%) of young adults between the ages of 18-29 lived with their parents in July of 2020.
With the resulting job loss and overall economic downfall from the pandemic, multigenerational housing provided some much-needed assistance to many nationwide.
Stronger bonds with family members
Most of us can agree that the people we are closest to, we have often spent the most time with. This certainly applies to multigenerational housing. The strengthening of family bonds is one considerable perk it offers.
The story of Damian and Victoria's ADU is a prime example. Victoria's mother was living by herself in Florida, but she was at the age where she needed care. So, Victoria and Damian — who live in San Diego — decided to build her an ADU in their backyard. They even added a unit on the second floor to be used for passive rental income.
After the addition of the ADU, Victoria and Damian's 5-year-old son was able to forge a stronger relationship with his grandmother due to their close proximity and ability to spend quality time together.
Click here to watch the full video tour of this unique two-story behemoth.
Affordable Rent
Everyone wants to get the biggest bang for their buck, right? Well, ADUs are a great way to achieve this, and here's why!
Consider one couple, Penny and Richard, whose two adult kids wanted to move back home at the same time. Their son who was a recent grad was paying $2,100 a month to rent out a small, shabby, 2-bedroom apartment with two other roommates. Their daughter was facing sticker shock when she realized how much rents had risen in her hometown of San Diego since she had left California years ago. Rather than have their son and daughter pay exorbitant rent prices to a landlord, their parents decided it was financially smart to reap their own benefits while assisting their children in the process.
How? With an ADU, of course!
After the two-bedroom ADU was built, the all-in monthly expense was under $1,800, which the two split evenly. Not only did their two adult kids get quite the financial break, but the couple also gets a gorgeous ADU that will offer them financial stability and flexibility down the line if they decide to rent it out when their kids move out. And compared to their son's old apartment which had a cardboard box for a table, the ADU was quite luxurious!
Click here to check out the full video tour and get more details about this luxurious two-bedroom ADU.
Childcare
As the cost of childcare continues to rise exponentially, it's easy to see the practical benefits of multigenerational housing. Having a grandparent or retired parent to provide at-home care for any little ones is a bonus that's hard to overlook. Not only does it save thousands in childcare costs elsewhere, but you can keep the kids in the safety, comfort, and familiarity of your own home.
Avoid Roommates (Strangers)
Living with unfamiliar roommates is a bit like a hand of cards; you never know what you will get dealt with. You can only hope that you'll end up with people who you mesh well with.
But for those who choose the multigenerational housing route with an ADU or otherwise, you can skip the risk altogether! Living with family members who you are familiar with provides a priceless sense of ease and familiarity that living with strangers does not. So, if you want to take the uncertainty out of the equation, then it's time to consider multigenerational living.
Plan, hire, and manage your ADU project with Maxable!
If an ADU seems like the right multigenerational housing move for you and your family, and you're wondering what happens next, that's where we come in!
At Maxable, we have the connections and backed experience to help you every step of the way. After educating thousands of homeowners in various cities to kickstart their projects, we've built a strong network of vetted ADU designers, builders, and lenders that are eager to help you complete your project. Click here to fill in your project details and receive personalized introductions to the ADU professionals you need in your area to get started!