Kylee and Steven found the perfect property to buy in 2017. It was 80 feet from the beach in sunny San Diego. The only problem was the price tag. The home was listed at $1.2M, which is a lot for a young couple, despite Steven being an engineer at Qualcomm.
There was a silver lining though…
There was a 400 square foot ADU above the garage.
The accessory dwelling unit was pretty ugly and badly in need of a major facelift, but Kylee, being no stranger to challenging design projects saw a blank canvas and a lot of potential.
After running the numbers the couple decided to stretch out of their comfort zone. They purchased the property with the plans to live in the main home and rent out the ADU in California.
You can download their accessory dwelling unit floor plans here.
Accessory Dwelling Unit Before and After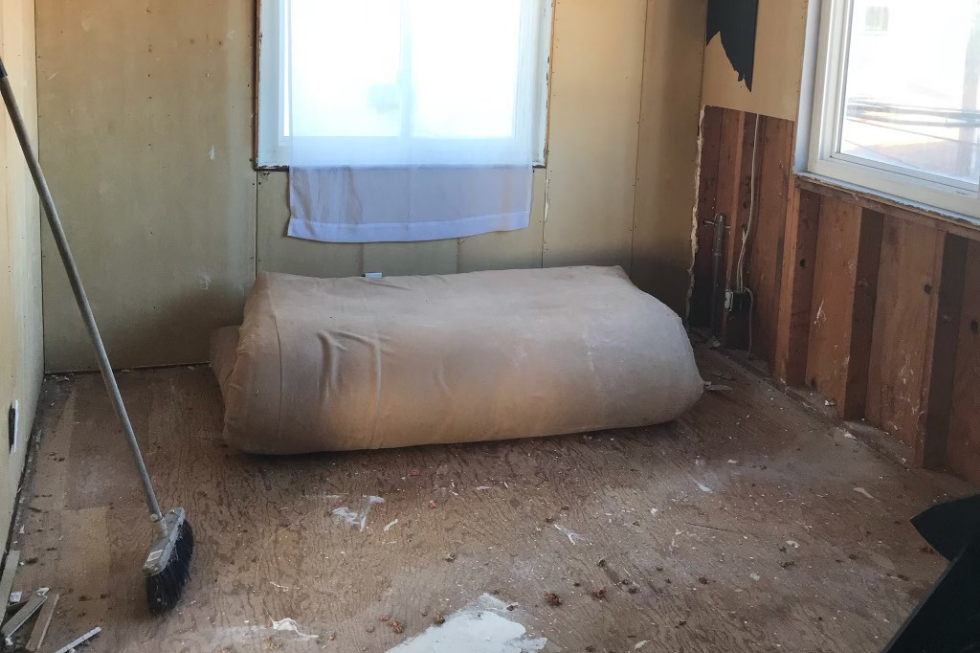 Kylee and Steven quickly got to work gutting the ADU and turned the space into something that felt laid back, comfortable, and California beachy without being too over the top.
They decorated the space with fun art, comfortable furniture, and wanted a kitchen with full-size appliances that really work.
The splurge paid off. Not only were they able to turn this unit into a beautiful rental, but the income the ADU produced nearly covered their entire mortgage.
Accessory Dwelling Unit Above Garage Floor Plans
Surprisingly, this above the garage accessory dwelling unit is a one-bedroom, not a studio, which gives whoever's living there added privacy and a space to entertain and hangout.
You can download their above garage ADU floor plans here.
These ADU floor plans are exactly 400 square feet, which is also the size of a standard garage conversion.
Check out another above garage ADU here.
Small Garage Conversion Ideas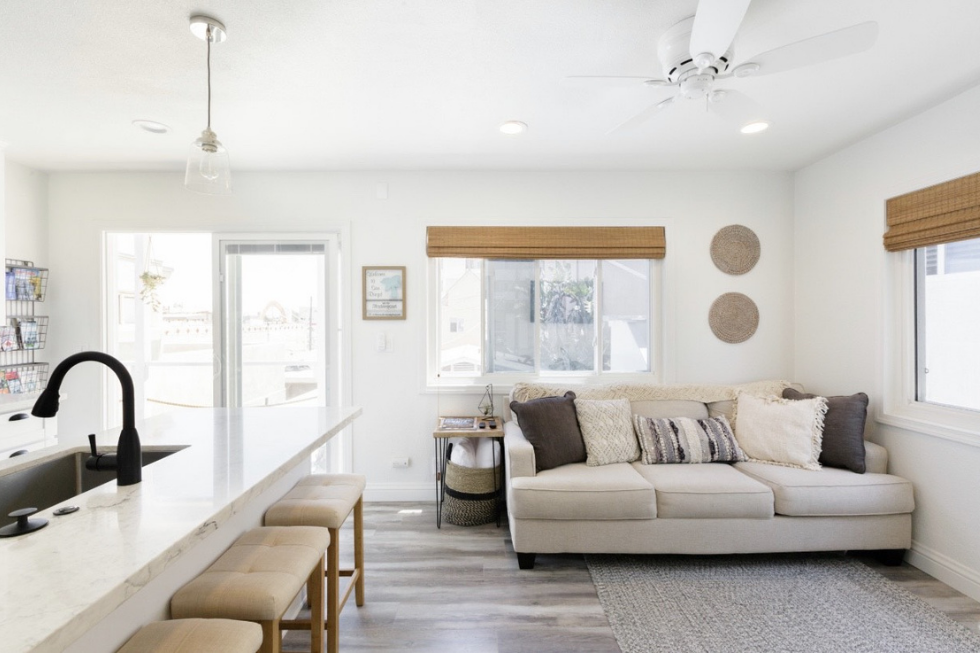 Add as much storage as you can.
Pay attention to the layout.
Think about how the space will be used. Is this predominantly being used for a long-term rental, for family, or perhaps Airbnb?
Maximize natural light and add windows to South facing walls. Skylights are another great way to add extra light.
Create long site lines.
Kylee and Steven were quick to point out that with small spaces you need to spend the money and the time to lay the space out correctly.
The couple took extra care especially with the kitchen and bathroom, which would give them a more functional floor plan and maximize every square foot.
This meant they had to move a plumbing wall and rewire some electrical work to accommodate the new ADU floor plan, but in the end, it was well worth the hassle.
How Much Does a Garage Conversion Cost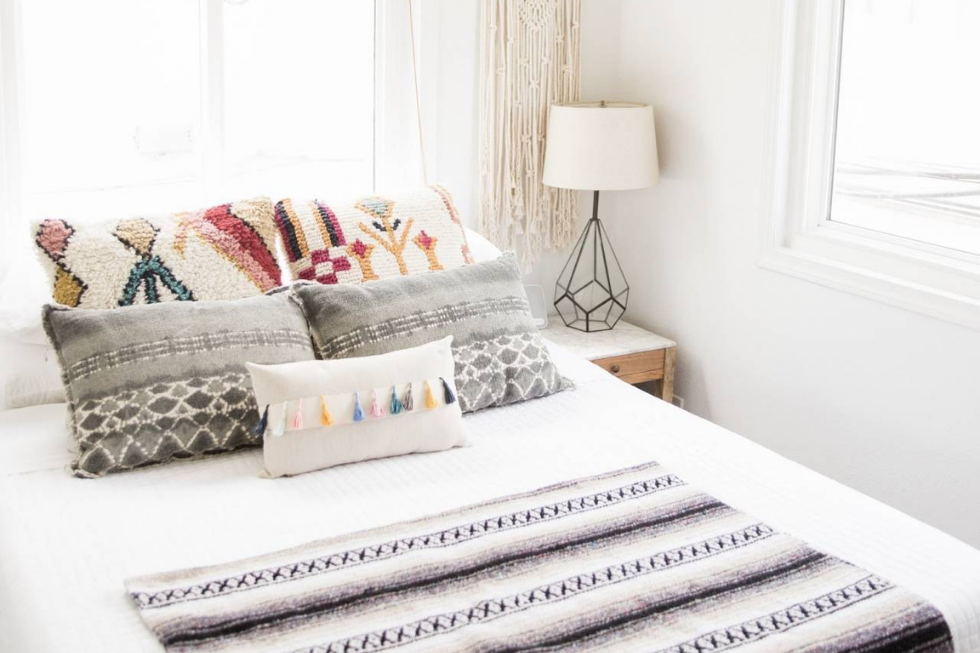 Keep in mind when planning your ADU project, building an ADU above your garage will be significantly more expensive than converting your garage into an accessory dwelling unit.
Prices will also depend on where you're located. For example, converting your garage in Los Angeles is significantly cheaper than converting your garage in San Francisco.
For more information on garage conversions including sample floor plans, garage conversion ideas, and homeowner interviews check out our article, Garage Conversions 101.
You can check out Kylee and Steven's property management website at Haustay.com